uPVC Windows UK: A Complete Guide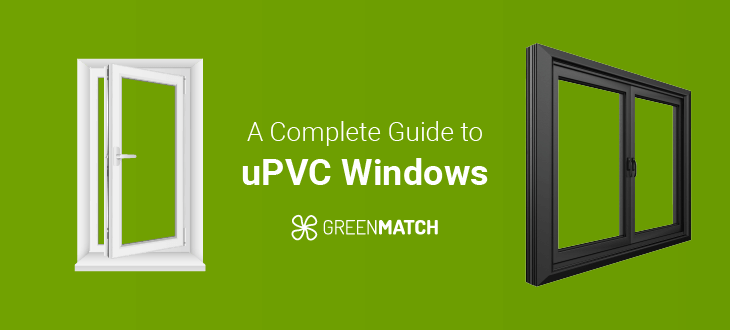 In the UK, uPVC windows have become an increasingly popular choice for those homeowners looking for durable, low-maintenance, energy-efficient, and affordable windows. These windows are made from unplasticised polyvinyl chloride (UPVC), which is a material famous for its strength and resistance to adverse weather conditions.
Moreover, uPVC windows offer a range of advantages such as increased insulation, noise reduction, and security. Modern uPVC windows are highly energy-efficient, meaning that the energy used to heat your home during the winter months won't escape through your windows. This reduces the amount of energy spent on heating which results in lower energy bills. 
Whether you're looking to improve your home's energy efficiency, reduce noise pollution, or enhance your home's appeal, UPVC windows are an excellent investment that can provide long-lasting benefits.
But the advantages of uPVC windows, whether it's for your home, or for the environment, don't just end there. In this handy guide, we'll cover all things uPVC windows, from the various types of uPVC windows to some key tips for replacing your windows with uPVC. 
Beyond this guide, we are also here to help you find the right uPVC Windows installer. Rather than trying to find accurate quotes from professional installers all by yourself, why not leave it to the dedicated team at GreenMatch? By using our exclusive service- we can offer you fast, reliable, and hassle-free quotes from up to 3 fully accredited installers. 
With multiple quotes, you have the opportunity to choose the installer who offers the best deal. We will ensure to match you with the most suitable window installers in your area so you can take advantage of the best local rates. 
Our quotes are 100% free, tailored to you, and with no obligation. Get started today by clicking the button below.
Quotes from local engineers
Payment by finance available
Save up to £170 per year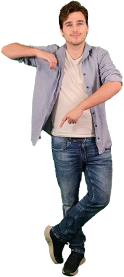 Optimise your home and save the planet
What is a uPVC window?
Unplasticized polyvinyl chloride, or uPVC is a long-lasting plastic used to make windows and doors across the UK. Its durability makes it a great choice to reinforce heavy glazing panels, such as double or triple glazing. 
"Plasticising" methods during the manufacturing of plastic products would usually soften the material. Since uPVC is "unplasticised" it retains its hardiness, making it highly durable, moisture resistant, and relatively maintenance-free- besides the occasional wipe down with a damp cloth! 
These properties also make uPVC a sustainable material within the manufacturing industry. uPVC is a non-toxic material, and it does not release any harmful substances into the environment during its production or use. 
It's also long-lasting, so won't need to be replaced so often (which also helps your wallet), and it's recyclable which reduces waste. Compared to other traditional materials, such as wood, uPVC also requires very little maintenance. It is not susceptible to corrosion, or rot from too much moisture.  
As a highly effective thermal insulator, uPVC windows help to regulate the temperature inside buildings all year round. This also reduces the energy spent on heating and cooling. In particular, if you rely on traditional gas, or oil, fuelled heating, then installing uPVC doors or windows will reduce your carbon footprint. 
By choosing uPVC products, we can help to reduce waste and energy consumption, for the most affordable prices on the market. The price difference between uPVC and aluminium or wood is significant, with new aluminium or wooden windows in the UK typically costing between 35% – 50% more than uPVC windows.
The types of uPVC windows
When shopping around for new uPVC window ideas, it's important to consider a few factors that can guide you in selecting the most appropriate style for your property and your comfort.  
Some window styles are great for allowing plenty of ventilation, and others help maintain a specific aesthetic, others are especially secure which keeps your home safer. 
You may also choose a specific glazing patter, or choose to install flush windows, where the window closes in line with the frame.
The right style of window very much depends on which features you prefer. We've listed some of the most popular uPVC window styles to help you.  
uPVC casement windows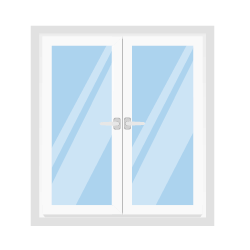 A casement window attaches to its uPVC frame by one or more side-mounted hinges. This lets them open entirely to let lots of ventilation and natural light into your home. Opening fully in this way also offers wide, unobstructed views. 
You can open them using a handle, as well as seal them shut. This seal is airtight and waterproof, making casement, along with uPVC window frames, one of the most energy-efficient window options out there. The handle also acts as a locking mechanism, which improves the security of your home. 
One downside to a uPVC casement window or a flush casement uPVC window is that you're rather limited by the size of the window. Since they are designed to open fully outwards, uPVC frames cannot always support large windows (roughly exceeding 1,700mm in height. 
uPVC sliding sash windows
A sliding sash window is an elegant, classic choice that enhances the aesthetic appeal of your entire home. These windows have two sashes, one of which slides vertically open over the other. 
While traditional timber sash windows are far less efficient and secure than other window types, with uPVC, sliding sash windows are far higher levels of thermal efficiency. Equally, modern locking mechanisms help enhance the security of sliding sash windows. 
Compared to a casement window, you can expect a little less ventilation, since sliding sash windows won't open up fully. 
Tilt and turn uPVC windows
Tilt and turn uPVC windows are a modern, practical, and versatile extension of casement windows. Like casements, they open fully from a side-mounted hinge. But they also tilt open inwards from a hinge at the bottom. It can be opened either way by how you position the handle. 
So if you'd rather have a smaller opening for ventilation, then a tilt and turn window lets you do so with ease. For added peace of mind, this feature enhances the security of your home as no one can fit through such a small opening. 
Some tilt and turn windows will also let you adjust the angle of the opening. It's a great way to maintain steady levels of ventilation even when it's raining outside, as the angled opening prevents rainwater, and heavy windows, from entering your home. 
One of the only downsides is that opening fully inwards might not be suitable for smaller indoor spaces. Additionally, like casement windows, they can't always support heavy glazing.
Slimline uPVC windows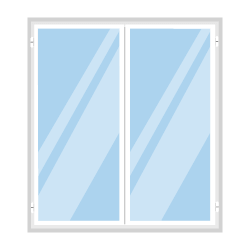 Slimline windows are usually made from aluminium. But they can also be made from uPVC if you are looking for less expensive option that still achieves the desired aesthetics and larger glass areas.
uPVC slimline windows are a type of window that is designed with thinner frames than traditional windows. This means that they allow for a larger glass area, allowing maximum light into a room. All this while still offering up to A++ energy efficiency ratings with double-glazed windows. 
The slim profile of uPVC frame creates an especially modern appearance, making it popular in contemporary buildings and homes. Additionally, slim uPVC windows are most impressive with especially large windows as these will allow in the most natural light and the widest views.
French uPVC windows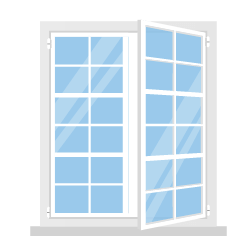 uPVC French windows are highly popular and sought-after traditional window styles since they create a romantic connection to the outdoors. French windows consist of two panels that open outwards or inwards from a side-mounted hinge without a fixed post between them. Open or closed, French windows allow plenty of natural light and ventilation to enter a room and wide views when opened fully. French windows can also act as a door.
However, French windows can be challenging to install due to their length and the need for ample space to swing open fully. It is recommended to choose French doors instead if there is not enough space for French windows. In summary, French windows are a charming and practical addition to any property that can enhance its appearance and functionality.
uPVC Windows Glazing Bar Styles
Regular uPVC window types can be customised with glazing bars. These bars are either astragal, where they protrude from the surface, or Georgian, where they are laid internally. The bars can be added in many different options and quantities.
Victorian style uPVC windows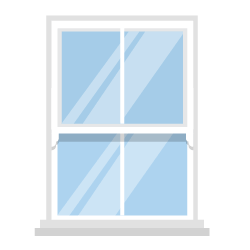 Originally, Victorian windows were made from wood and usually feature 2 grid style bars across two panes in a sliding sash style. This is a popular choice since it harkens back to the Victorian era and gives your entire home a classic look.
Nowadays, companies will offer to fit Victorian style windows in uPVC. This modern upgrade will require far less maintenance than if it were made with wood since there is no need for semi-regular re-varnishing. There is also far less risk of the material warping or rotting. 
Traditional wooden Victorian-style windows are also far more expensive to have fitted. With uPVC, this distinct style is more accessible to anyone looking to fit new windows. You can also choose almost any colour for your uPVC, or have it coated with a wood grain finish. This makes your uPVC windows indistinguishable from wooden windows and instantly enhances the overall visual impact. 
uPVC cottage style windows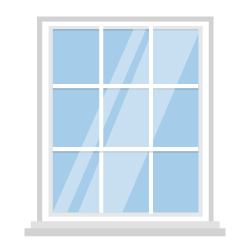 If you'd add some traditional charm to your windows, while keeping up with modern efficiency and security standards, then uPVC cottage style windows are a perfect choice, also known as Georgian or Tudor windows. 
Traditional wooden cottage style windows are prone to warping and rotting without proper maintenance. Whereas, with uPVC reinforcements, you can enjoy a long-lasting and maintenance-free alternative that still retains the specific sought-after appearance.
These windows can operate in the same way as a casement or sash window making them a versatile option. They are instantly recognisable by the small glass panels that are separated by slim bars that make a grid across the panel. These also reinforce the strength of the glass which will improve the security of your home.
For bespoke advice as to the best types of uPVC windows for your home, be sure to use GreenMatch's free quotes service. 
Our dedicated team is on hand to connect you with the best uPVC windows installers in your area. They can assess the needs of your property and offer you a fixed, tailored quote for their installation service- all for free and with no obligations. 
Get started today by clicking the button below.
Quotes from local engineers
Payment by finance available
Save up to £170 per year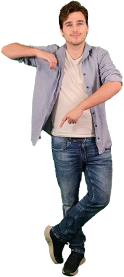 Optimise your home and save the planet
Coloured uPVC windows

When it comes to choosing the right windows for your home, many of us automatically think of traditional white uPVC. However, did you know that uPVC windows are available in a vast range of colours, from subtle shades to bold and bright hues? You can even opt for a dual-colour design, with a colour on the outside that matches the character of your property, and white on the inside to complement your interior décor. 
If you love the look of traditional wooden windows but don't want the expense or maintenance that comes with them, uPVC windows with textured wood grain finishes, such as light oak or rosewood, can give you the look you want at a fraction of the cost. 
With so many colour options available, there's no need to settle for bland windows, or windows that are mismatched with the rest of your home. Whether you want to make a statement or simply complement your home's existing style, there's uPVC colour that will help you achieve the impact you're looking for.
Grey uPVC windows
Dark and light grey uPVC windows are a popular choice for modern window units. Slim grey window profiles can also appear like aluminium or steel which can give your windows a modern touch. While grey might best compliment contemporary buildings and homes, it will suit any kind of uPVC window since it's a neutral colour. 
With grey uPVC, you can choose a shade that matches stone exterior walls, or use it to contrast bright brick walls. Grey is a popular choice for windows because it doesn't show dirt as easily as white.
Black uPVC windows
Black uPVC windows are a bold colour choice that will seamlessly fit with any property. Like grey, it can enhance a modern property, especially with slimline frames. It will also give the impression of black aluminium windows, but for a more affordable price. 
Additionally, black frames can provide a strong visual anchor, drawing the eye to the windows and creating a focal point for the building. Whether you're looking to create a bold statement or simply add a touch of sophistication to your home, black uPVC windows are a stylish and practical choice.
White uPVC windows
White uPVC frames are a classic and timeless choice for windows that will never go out of style. It's a neutral colour that can complement any style of property, from traditional to modern. White uPVC frames can also make a small room appear brighter and more spacious, as they reflect natural light and create an illusion of a larger space. 
Additionally, white frames are easy to maintain, as they don't show dirt or scratches as easily as darker colours. Whether you're renovating your home or building a new one, white uPVC frames are a safe and stylish choice that will never disappoint.
Replacement uPVC windows
Replacing your old windows with new uPVC replacement windows can bring several benefits to your home. This includes improved energy efficiency, enhanced security, and you have the opportunity to better match your windows to the style of your home. 
Old windows that are damaged, warped, or difficult to open and close are necessary for replacement. They might also let in draughts and outside noise, which can disturb you at home. Single-glazed windows in particular are a clear sign of outdated windows that are due for replacement.
How to measure uPVC windows
Measuring your windows is an essential step when it comes to your uPVC window replacement. This is because new windows need to fit the existing space in your home. Inaccurate measurements can lead to costly mistakes and delays, which can result in additional expenses.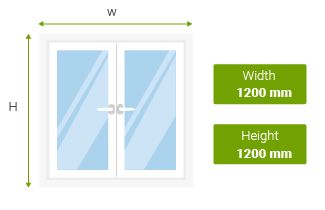 When measuring your windows, such as a typical 1,200mm x 1,200mm uPVC window, it is important to take into consideration the entire window frame, including the windowsill and any frame extensions, as well as the area holding the window in place (render to render). 
Measuring from the outside of your home will provide a more accurate depiction of the uPVC window size. It is also recommended to take multiple measurements of the height and width in three different places- the left side, right side, and centre. Then use the smallest measurement for both dimensions. Doing so accounts for any natural expansion that may occur in hot weather.
If you're still unsure about how exactly to go about measuring your windows when it comes time to replace your uPVC windows, then it's best to consult a professional installer who can do it for you. Many companies will offer this free of charge before offering you a quote for their window installation services. 
With GreenMatch, we have a quick and easy way of securing multiple uPCV quotes online. Our dedicated team can match you with up to 4 professional installers from our UK-wide network. They will initiate contact with you, instead of the other way round. Then, they'll make a professional assessment of your window installation needs so they can offer a fixed, tailored quote. 
All of the installers in our network are vetted by us. We'll also be sure to match you with the most suitable installers closest to you so you can find the best uPVC window deals in your region.
Get started today, simply by clicking the button below.
Quotes from local engineers
Payment by finance available
Save up to £170 per year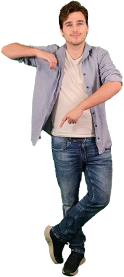 Optimise your home and save the planet
Are uPVC windows any good?
When it comes to choosing new windows, there are a few common materials to consider. uPVC windows are a great option if you are looking for the most affordable replacement. They have slightly fewer options for finish when compared to aluminium windows, but still offer a decent amount you can choose from.
On the other hand, uPVC can have a woodlike finish, so can be a great replacement for your wooden windows if you are looking for an option that will minimise the maintenance over the years, which is necessary for wooden windows.
While uPVC is a popular choice for its affordability and low maintenance, but it's not the only option. 
Aluminium and wood are also popular materials used for making windows. Aluminium is known for its strength and durability, making it a preferred choice for modern and sleek designs. On the other hand, wood offers a timeless and traditional look and feel, that can last around 50 years when properly maintained. Wood can be easily customised to match any design style and offers good insulation properties.
You may also choose to combine the insulation benefits of timber windows, with the durability and attractiveness of aluminium, by choosing composite windows.
Aluminium and wood have their own unique advantages and drawbacks. To help you make an informed decision when choosing between these materials, we've compiled a comparison table, taking into account factors such as energy efficiency, maintenance, affordability, and sustainability. 
uPVC vs Wooden Windows and Aluminium
uPVC 
Aluminium 
Wood
Energy efficiency
Good
Good (with thermal break)
Good
Affordability
Most affordable 
More expensive than uPVC, less expensive than wood 
Most expensive 
Maintenance 
Low
Low
Requires periodic repenting or re-varnishing 
Sustainability 
Recyclable
Recyclable
Recyclable, and can be renewable 
Durability 
Good, last 20-25 years 
Good, 45-50 years
Good, timber lasts 50+ years
Security 
Good
Good
Good
Get the best uPVC window deals
Comparing quotes from the best, most reliable installers is a sure way of securing the best deals for new uPVC windows installations since you can choose the installer who offers the best, most competitive price. 
When looking for uPVC window replacement near you, it's important that you prioritise the most qualified installers from the most reputable companies. By doing so, you can trust that any cheap uPVC window rates they offer will not result in low-quality installation. 
You can do this by checking an installer's website for industry endorsements, awards, and specialist qualifications, as well as customer reviews and testimonials. 
We also recommend that you look for installers in and around your local area. Installation rates can vary by region, so regionally-based installers will price their services accordingly. What's more, local companies will charge far less for the delivery of parts and labour than familiar nationwide uPVC window companies. 
As you can probably tell, the process of finding the right installer is a long and methodical one. Luckily, there's a solution that guarantees a way of getting quotes quickly, and from quality installers. That's by using GreenMatch's exclusive quotes service. 
It's simple: 
Fill in some details using our form.
Within 48 hours, you'll be contacted by up to 4 installers from our network.
Compare their quotes to find the best deal.
Our wide network of installers makes it easy for us to find the most suitable installers in your area. All of our installers are qualified according to the latest FENSA regulations and are vetted by our dedicated team. 
It's really that simple! Start the process of securing new, energy efficient uPVC windows today, by clicking the button below.
Quotes from local engineers
Payment by finance available
Save up to £170 per year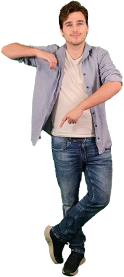 Optimise your home and save the planet
Frequently Asked Questions