Why Should You Choose Roof Windows?
Besides the beautiful view roof windows offer, you can also save on your energy bills each month. What is more, skylights raise the value of your house by giving it a modern look.
Not so long ago, roof windows were considered to be 'marks of luxury'. On the contrary, modern skylights are affordable and energy efficient. Skylights produced nowadays are incomparable with their initial versions in terms of quality and durability, and they are graded with high uPVC windows energy ratings thanks to new technologies discovered.
After professional sealing, insulation, and supportive rafts, roof windows become a struggle-free strengthening element of a roof. The invention of double glazed windows made them even more energy efficient with properties comparable to full insulation. In addition, even more eco-friendly versions were developed in the form of uPVC windows. By default, uPVC roof windows eliminate around 30% of your heating expenses.
Simply by installing this type of windows, you will save on your energy bills on a monthly basis and raise the value of your house, then eventually, the windows will provide you with a neat return on investment.
If you would like to get the best offers for roof windows but you find research too time consuming, fill in the form at the top of this page and we will find you up to 4 personalised quotes. The service is provided free of charge and without any obligations.
Quotes from local engineers
Payment by finance available
Save up to £170 per year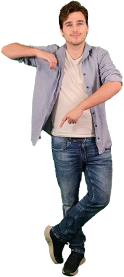 Optimise your home and save the planet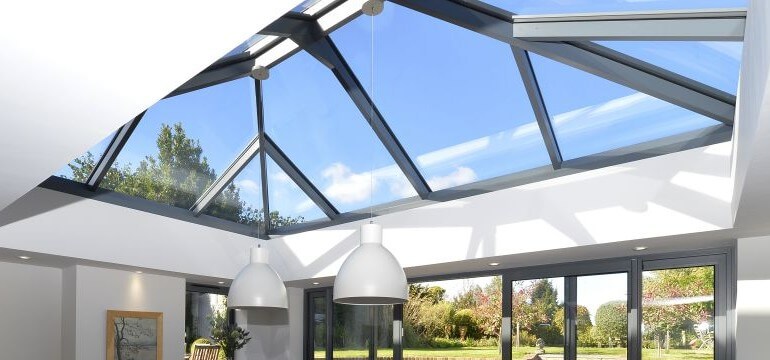 When Should You Replace a Roof Window?
Even a small cosmetic failure can affect their functionality, and therefore, it is important to know the first indicators.
Condensation: Lasting condensation between the layers of your double glazed roof window indicates a fault in sealing, and therefore, a loss of heat. In this case, you should consider secondary glazing.
Small crack: Even barely noticeable cracks can expand through your skylight, damaging its value. Houses constantly have micro-movements as they are settling in the soil, and even though we do not notice it, this process will eventually result in further expansion of the crack.
Water leaks: Due to external factors and improper installation, your window may begin to leak water. Leaky windows need to be repaired and re-installed promptly before damaging your interior or mould appearing around leaked parts.
Getting a new roof: If you are about to install a new roof, you should definitely consider new ones. It will be a lot easier to set up and extend your windows' lifespan upon roof renovation due to the better alignment with roof rafters and isolation.
The points above can be easily prevented if you hire a professional, even if you pay extra £100-£200. Prevention is better than medication, therefore, before you start a replacement, find a certified window installer to minimise costs.
Roof Window Prices
Price ranges differ based on your specific needs and the building's installation requirements. The following table covers the price range of the most common skylight options. However, as they are generally customised, hiring a professional is strongly recommended.
Overview of Roof Window Prices

| Type of Skylight | Price Range |
| --- | --- |
| Central-Pivot Window | £290 – £640 |
| Top Hung Window | £400 – £750 |
| Flat Roof Window | £570 – £630 |
| Balcony Roof Window | £2,100 – £2,250 |
| Lantern Window |  £605 – £6,600 |
The exact price of the windows depends mostly on the size and materials you would like to use. Since the customised window fitting might incur lower or higher costs, the price ranges are only informative. Lantern windows have a price range greater than other types due to the span of sizes offered.
Quotes from local engineers
Payment by finance available
Save up to £170 per year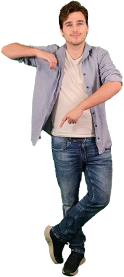 Optimise your home and save the planet
What to Know Before the Installation of Roof Windows?
Before you begin dismantling your roof, you need to ensure you have everything well-planned. Weather conditions and human factor play a huge role in installing skylights appropriately.
Be cautious about the warranty of your skylight and the certificate of the installer. A misstep in the installation process or a small failure in the window's construction may cause shortened life expectancy of the roof window. Without a warranty, your new skylight might cause you a lot of trouble.
Its life expectancy is about 8-15 years, depending on how often you use them, what weather conditions your windows need to withstand, and how well they were fitted. Consider what purpose your windows should serve and factors that might affect its life expectancy. Make sure that your choice of double glazed glass types is suitable for them.
Prioritise fitting the roof windows between rafters. Not only will it make it easier to install a window but you also won't need to worry about possible dangers of manipulating the roof statics.
Roof windows are not the easiest do-it-yourself projects. By hiring a professional to install your window, you can overcome additional costs and structural problems connected to improper installation. Plus, your windows will have a warranty in case of any failures.
What Is the Correct Positioning of Roof Windows?
Think about the geolocation of your house and study your home's blueprint in details. Your skylight position has to be reasonable. When having the correct positioning, you can double your skylight's illuminating efficiency. If you are not experienced, get professional consultation before you make the first steps towards a new skylight.
Experienced carpenters might be able to install them, but they won't be capable of recommending you the correct positioning. Getting a skylight is a moderate investment worth the consideration and professional approach, as it's a semi-permanent change of your home.
When deciding how you would position your windows, think not only about the house design but also the angles of sunshine throughout the different seasons. Facing north may not provide the necessary light, whereas skylights facing south provide you with a steady portion of daylight.
Few smaller windows will give your room more natural light than one larger window. By installing several windows positioned strategically, you can double the effect of lighting in your home. This will minimise the need for secondary artificial light sources in that room.
Types of Roof Windows
Centre-Pivot Windows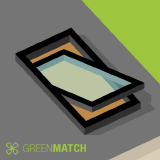 The cheapest and one of the most energy-efficient types on the market are centre-pivot windows. They are functional, vented windows suitable for loft rooms. The handle at the bottom of the window will make it easy to open and rotate. Suitable with roof pitches from 15° to 90°.
Top Hung Windows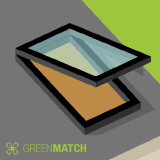 A top hung window is adjusted take the most out of the view. It maximises the amount of natural daylight entering your room. Top hang opening systems are designed to maximise the benefits of a roof window. When fully opened, you can enjoy a panoramic view and bring fresh air to your room in a matter of seconds. Top hung windows are a perfect match for loft conversions. They are suitable for roofs with pitches from 15° to 55°.
Balcony Roof Windows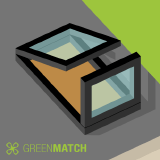 Balcony roof windows will turn your window into a balcony in a matter of seconds, giving you additional space and amazing panoramic view. This type of window is still new; consequently, it requires professional installation. You can choose between opening a full balcony instead of a traditional top hung window. They are suitable for roofs pitched between 35° and 90°.
Flat Roof Windows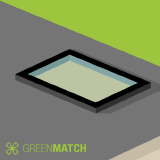 When your roof is low-pitched or flat, your best option is a flat roof window. There are two versions available: fixed and electrically-vented versions. This type of skylight will provide your house with night-sky scenery at night and fill your house with natural light throughout the day. It's the most suitable for roofs pitched from 2° to 15°.
Roof Lantern Windows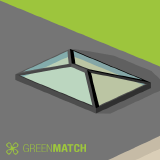 Do you fancy having an architectural showpiece in your home? Then roof lantern windows are a way to go. This type skylight will make your room look bigger and thanks to its shape, it will channel more natural light than regular skylights. Lantern windows are the most suitable for roofs with minimal pitches (between 0° to 15°).
Find the Best Roof Window Suppliers in the UK
They are excellent for making your home have a contemporary touch while upgrading its energy efficiency. Nonetheless, before you purchase one, you need to know the exact purpose, as well as the precisely measured specifications.
It is not recommended to install them without prior consultation of a certified professional. The installation of a skylight is a technically complex project and even the smallest mistakes may double the costs. As a result, we recommend hiring a professional to help with your options, as well as having them installed with warranty.
To get help with choosing your ideal local installer, fill in the form at the top of the page and we will find you up to 4 roof windows quotes. The service is free of charge and doesn't impose any obligations.
Quotes from local engineers
Payment by finance available
Save up to £170 per year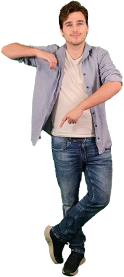 Optimise your home and save the planet