Solar panels are a great way to produce free electricity for your home, allowing you to cut down on your bills and make your home more energy-efficient. A 5kW solar system is well-suited for larger homes housing 4 or more people and costs £8,500 – £9,500 on average. 
Moreover, installing a 5kW solar panel system will allow you to save money and become more energy-efficient while also taking advantage of the Smart Export Guarantee (SEG) scheme, which rewards homeowners for feeding back surplus solar energy to the grid, making a 5 kW solar system an even more attractive investment.
Solar panels in general have experienced a decrease in price over the recent years, as the competition between solar panel companies has increased both on the UK market and worldwide. This is the result of several factors, including solar panel grants and schemes, and the growing number of solar panel manufacturers.
The 5kW solar system is one of the most common solar systems, as the system's ideal price/power output ratio is incredibly beneficial. In this article, we'll answer your questions on the 5 kW solar system and if this solar system is a suitable option for your home
If you are ready to install a 5kW solar system in your home, GreenMatch can help you. You can get up to 4 free, non-binding quotes by filling in our 1-minute contact form. Don't spend hours researching for solar installers near you by using our service and you'll be able to compare and choose the perfect solution for your home.
Quotes from local engineers
Payment by finance available
Save up to £729 per year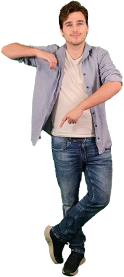 Optimise your home and save the planet
How Much Does a 5kW Solar Panel System Cost?
Solar panels cost become more expensive as the system size and output increase. There is a vast range of prices and qualities for solar panel systems.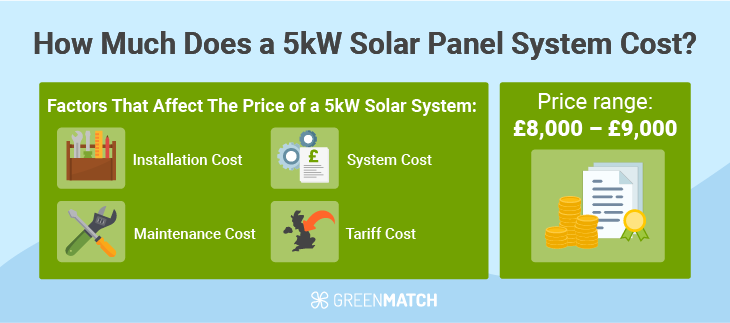 A 5kW solar system in the UK market varies in price from £8,000 – £9,000. The price of a 5kW solar power system installation varies as well, depending on the chosen installer.
This should cost approximately £5,000. The availability of more solar panel installation companies in the UK gives reassurance that there are options for choosing the best 5kW solar system price/quality for installation.
When calculating the total cost of a 5kW solar system, the following factors should be taken into consideration:
Installation cost by an MCS-certified installer (otherwise you are not eligible for the SEG scheme)
The system cost
The maintenance cost (these are low)
Tariff rates under the SEG scheme
As you can earn money back under the SEG scheme, this will ultimately reduce the overall cost of the 5kW solar system investment.
How Much Can You Earn With a 5kW System?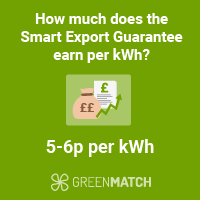 Under the new Smart Export Guarantee (SEG) scheme, UK homeowners can export surplus energy they have produced from their 5kW solar system installation, and get money for it. You can measure the performance of your solar panels with a smart meter—that way figures are automatically sent to your energy provider.
The SEG scheme doesn't dictate the tariff rates the licensed suppliers need to provide to their customers (the homeowners), but on average, you would receive between 5-6p per kWh. 
Storage systems are also eligible under the SEG, meaning that you can earn money on energy that you have stored.
What Are the Benefits of a 5kW Solar Panel System?
Solar panel systems, in general, contain many advantages compared to other sources of energy. Outlined below are several key reasons that make these units more beneficial in buying:
5kW solar system costs can be paid back within as little as 4 years.
There is no maintenance or ongoing cost. The cleaning and maintenance of 5kW solar panels can be even automated through the installation of automated cleaners.
The solar panels are guaranteed to last at least 25 years with an estimated lifespan of 40 years.
A 5kW solar panel system would add more value to the home it is installed on.
A 5kW system is enough to make a household independent from the grid, supplying sufficient energy for this to occur.
How Much Energy Does a 5kW Solar Panel System Produce?
A 5kW solar panel system generates approximately 20 kWh on a good day with sunshine and around 4,500 kWh of electricity is generated throughout the year. The real power generated will depend on various factors such as the location, performance of the equipment and the installation. The power produced by a 5kW unit makes it a sufficient system to meet the needs of a large household in the UK. 
The size of a system will determine how many solar panels you need. A 5kW solar system is made up of 20 solar panels, assuming that the panels have 250-watt capacity. The size of each panel will be approximately 1.6 m x 1 m, so at least 32 m² of roof space is needed to suit the space needs of this system.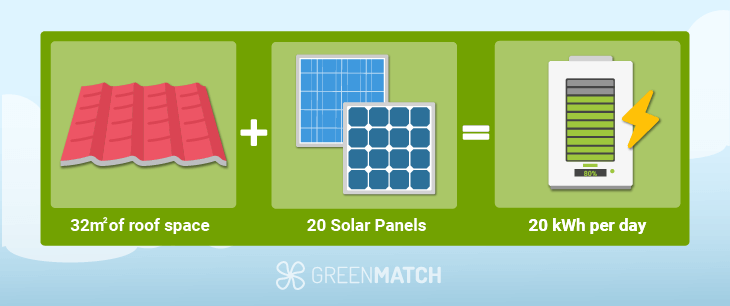 Factors Affecting Solar Panel Efficiency
While you can get a rough estimate of the power output of a 5kW solar panel system, you should keep in mind that there are several factors that will inevitably affect the solar panel efficiency. For example: 
The geographic location of the solar panel: this affects the daily solar irradiation and defines the potential output of the system.
The solar panel must be placed where the most sunlight is in contact with the system. Otherwise, shade can lessen substantially the power output.
Orientation and tilt angle of the 5kW solar panel array is also important. In the end, it's all about how intense the sun can hit the panels!
The performance and features of the individual components may also be significant, as not all brands provide the same energy efficiency.
Keep also an eye on the solar panel, so that it does not get obstructed by foliage, snow or anything else that can interfere with the sunlight exposure.
Find the Best 5kW Solar Panel
A 5kW system is an ideal choice if you plan to install a solar battery in the future. Finding the best 5kW solar panel system for your household can be tricky. As stated above, there are a number of differences between 5kW solar panels that are on the market today.
GreenMatch has got you covered with a compiled list of the best suppliers in the industry. Simply fill in the form at the top of the page and you will get up to 3 quotes. It's easy, free and implies no further obligation.
Quotes from local engineers
Payment by finance available
Save up to £729 per year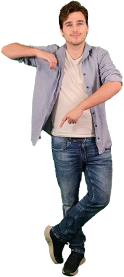 Optimise your home and save the planet