Replacement Conservatory: What are Your Options?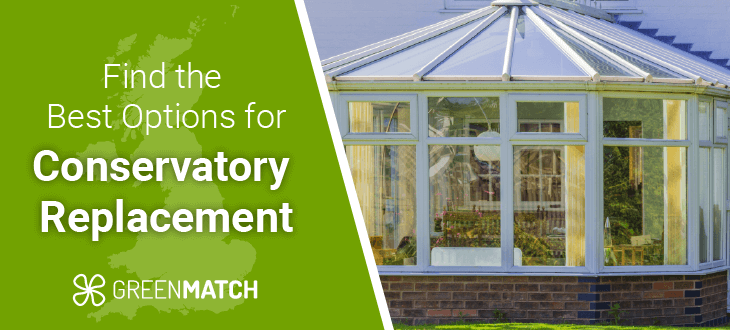 Are you avoiding using your conservatory because it's too hot in the summer, or too cold in the winter? Maybe the roof is leaking, or there's a draught coming through the windows? An outdated, inefficient conservatory can really dampen your enjoyment of it, and make the initial investment of installing it seem like a waste. The best solution out of this dilemma is to look for a replacement conservatory. 
While it is possible to replace your whole conservatory, you may be put off by the potentially unfeasible upfront investment. Luckily, there are various options for conservatory refurbishments that you can consider, that are less likely to break the bank but still give your conservatory the new life it deserves. 
Whether you're just starting your search, or if you already have some conservatory replacement ideas, this guide is here to help. In this article, we'll outline what your main options are and the various considerations that will come into play when choosing between these options. With the right replacement, you'll have the power to transform your conservatory into one that improves your quality of life at home, and is pleasant all year round. 
Whether it's an entire conservatory, conservatory windows, or conservatory roof replacement, GreenMatch can help you take advantage of the best deals for installation in your area, by providing you with up to 3 online conservatory quotes. Our dedicated team will use your details, provided using the form linked below, to match you with up to 3 professional installers from within our network. 
With up to 3 quotes, you can compare until you've found the best deal. All of our quotes are 100% free and you're under no obligation to accept any of the quotes you receive. Just tailored quotes from professional installers, local to you! 
Get started today by clicking the link below.
Quotes from local engineers
Payment by finance available
100% free and no obligation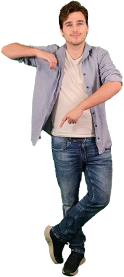 Optimise your home and save the planet
Complete conservatory replacement
Important to consider first of all is the size and style of conservatory you'd like to replace your existing structure. You may wish to replace your entire conservatory because of damage, wear and tear, or its outdated style. Either way, this option is available to you from most conservatory companies in the UK. 
There are various conservatories that you can choose from: 
Edwardian conservatory 
Victorian conservatory 
Gable-end conservatory 
T-/P-shaped conservatory 
If you'd rather build a new style conservatory in a larger size, or with an extension, then, in most cases, this will require that the base and foundations be removed and rebuilt to meet the new dimensions. 
There are a few options to consider for a conservatory base replacement: 
Traditional conservatory base 
Building a traditional conservatory base requires filling the foundations with concrete. This will require a professional installer to make the right measurements and dig the foundations. Once the concrete sets, the floor can be laid and any brickwork can be done. 
Altogether this can be quite a disruptive process that can take weeks to complete. However, if you plan to install underfloor heating, then it's good to know that concrete will help effectively distribute heat evenly across the conservatory. 
While a traditional conservatory base may incur higher costs and a lengthier construction period, it offers the advantage of enhanced durability and the potential to elevate the property's value over time.
Steel conservatory base 
A steel base is relatively quick and easy to build as the foundations are not as deep. This also reduces the amount of digging waste and avoids the risk of existing pipework interfering with your project. The foundations are made up of a steel frame and steel beams. This helps you access underground pipework more easily than with a solid base. 
Wooden conservatory base 
A wooden (usually timber) conservatory base is a good option for homes built on a slope since a wooden frame can be more easily adjusted to line up with the slope. Wooden bases are also relatively easy to construct and produce little digging waste. The wooden frame and beams are held together by bolts to create a sturdy foundation. 
Can I replace an existing conservatory?
A complete conservatory, or an extension, is a far more complicated process overall than a like-for-like conservatory swap (when you replace your existing conservatory with a new one of the same style and size). Comparatively, a like-for-like swap is preferred for the following reasons: 
Less disruptive
Takes less time
More affordable
No planning permissions*
* If the conservatory replacement is the same size as the existing conservatory then it likely won't require additional permissions. However, it is recommended that you get certification that proves this. Your new build will require standard building regulations approval.
Overall then, a like-for-like replacement conservatory is preferable over a larger conservatory, or an extension, especially if you're keeping to a budget. 
With that being said, the speed and overall costs of your replacement do depend on the condition of your existing conservatory base. If the foundations are too old and weak to withstand the weight of a whole new structure, then you'll need to replace the base.
To help you limit the installation costs that come with installing a replacement conservatory, we always recommend that you compare quotes from multiple conservatory companies. This is because rates will vary according to the size of the company, and where the region that they are based within, relative to yours. 
I can however, take a long time to find multiple, reliable installers. With so many options out there, it can be difficult to know whose rates you can trust. Luckily, GreenmAtch has a free, fast, and hassle-free solution. 
It's simple: we'll use the details you provide in our form to match you with up to 3 local, qualified installers based in your local area. You can then compare their tailored quotes until you're sure you've found the best deal. 
Local installers also means local rates. Since we have such a wide network of installers, it's easy for us to find the most suitable conservatory installers in your area. 
Get started today by clicking the button below! 
Quotes from local engineers
Payment by finance available
100% free and no obligation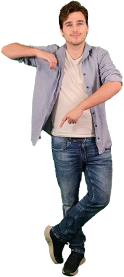 Optimise your home and save the planet
The cost of conservatory replacement
Conservatory replacement costs are decided by the extent of work you decide to undertake, the size of your conservatory, and the materials you use. As this guide will outlined, there are many options out there- from windows, to glazing, to roofing. Each of these will have its own bearing on the total cost to replace your conservatory. 
Deciding to replace your entire conservatory, including base replacement, because of a weak base or because you'd like to extend the size of your conservatory, has the most significant influence over the final total costs. 
According to our estimates, as shown below, full conservatory replacement including the base can cost as much as 4 times more than windows, glazing and roof replacement. 
Replacement conservatory cost
Type of replacement 
Price range 
Full replacement  (including base)
£20,000 – £100,000
Full replacement (excluding base)
£9,750 – £46,395
If you're solely interested in window replacement, then you should expect to pay between £160- £1,240 for uPVC double-glazed windows, depending on the style and size. On the other hand, wooden double-glazed windows will cost from £240- £1,860. You can expect to pay between £1,190 – £2,700 for bay windows with 3 double-glazed panels, in uPVC or wood. 
Roofing replacement costs tend to range from £2,250 – £15,350, depending on the material used and the size of the roof. Replacement glass roofs, depending on the size and style of roof, will roughly range from £2,925 – £10,235. Replacement tiled conservatory roofs on the other hand range from £4,385 – £15,350, also depending on the size and style of roof.
Do bear in mind that these prices are only estimates, based on current market prices. For tailored quotes based on your specific requirements, it's always best to consult a professional installer.
Conservatory window replacement
Conservatory replacement doesn't always mean that the entire structure must be rebuilt. You may instead choose to opt for some smaller, but highly effective, conservatory refurbishments. 
Specifically, replacement conservatory windows are a sure way to increase the thermal performance of your conservatory. Not only will this help keep your conservatory warm in the winter months and cool in the summer months, but you'll also save on monthly energy costs by preventing heat loss through your windows. 
Replacing conservatory windows will also help to revamp your conservatory's style to better suit your design preferences, and improve the security of your home. 
So, if you're wondering if you can replace your conservatory windows, then this section can help you. In this section, we'll look through some of the reasons for replacing conservatory windows or glazing, and the types of replacements you should consider. 
Window frame replacement
It's especially beneficial to replace your conservatory window frames when they show any of the following defects:
❌ Condensation  
Too much condensation on your window frames or around the edges of your window is a sign that the windows are ineffective. This can lead to black mould forming which causes unpleasant smells in your home and can have respiratory health implications. 
❌ Draughts 
If you notice a draught coming through your window then it indicates that the seal around the frame has loosened. This is a big problem for the energy efficiency of your home since the warmth inside your home is able to escape through your windows. 
❌ Rotting 
This is a problem specifically for wooden window frames- when the wood starts to warp, or the pain starts to peel off, then it's a sign that the wood has absorbed too much moisture. This will impact the efficiency of the frames and lead to higher energy bills. 
You can avoid wood rotting with periodic re-varnishing and ensuring plenty of ventilation gets through your conservatory. 
Types of window frame replacements
When it comes to conservatory replacement windows, your main choices include uPVC, aluminium, or wood.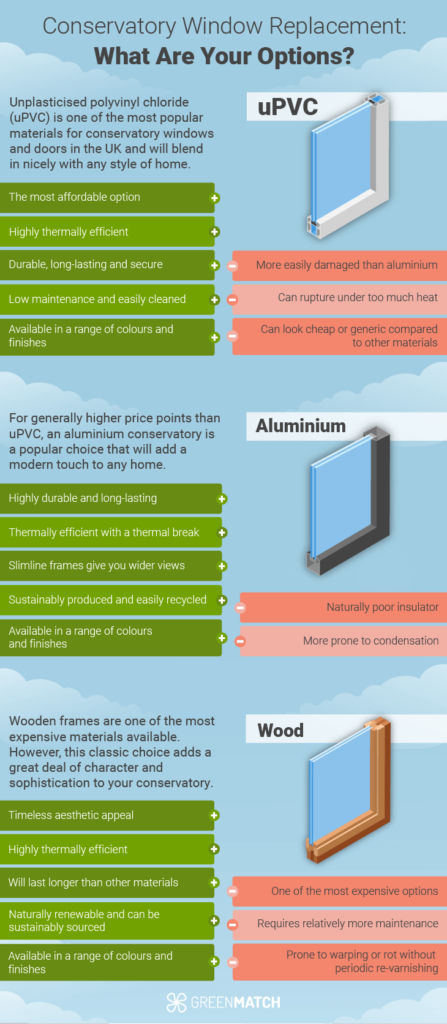 Glazing replacement
Replacing the glass in your conservatory windows is also recommended as a way of improving the energy efficiency of your conservatory, for lower costs than a full windows replacement. 
It's a good idea to replace the window glass if you notice any of the following: 
❌ Single glazing 
Nowadays, single-glazed windows will only be found in older properties or heritage properties. If you rely on outdated, single-glazed windows then your conservatory will be draughtier, noisier, and less secure than if you were to use double/triple-glazed windows. 
Installing double glazing will greatly improve the thermal efficiency and insulation within your conservatory. However, if you live in a heritage property where replacing the windows is not permitted, then you should consider less intrusive secondary glazing options. 
❌ Cracked window
A cracked window is an unsightly problem that demands to be fixed. This can cause drastic heat loss from your conservatory and poses a security risk since it weakens the structural integrity of the glass. You can avoid a full window replacement by ensuring you repair any chips in the glass before they become cracks. 
Types of glazing replacements
In terms of glazing, you can upgrade your single-glazed windows to double or triple glazing. Double-glazed windows have two sheets of glass, with a gap of about 16mm in between them. The table below shows the cost savings that can be made from your annual heating bill by switching from single to double glazing. 
Cost savings gained with double glazing
Efficiency rating 
Potential cost savings per year 
Potential cost savings in 20 years 
A-rated double glazing 
£155 
£3,100
A++ rated double glazing
£170 
£3,400
Source: Energy Savings Trust (2022) 
You can also opt for triple glazing for even higher annual savings, added security, and improved thermal performance. Triple-glazed windows are made up of three sheets of glass, usually with about 8-10mm gaps between them. 
The downside to triple glazing is the extra cost. If your window frames are especially old then they may also need to be replaced to withstand the extra weight of triple-glazed windows. 
There are also various options you can consider in terms of glass types. Below, we've listed the most popular options. 
Low-E glass 
Low-E glass is commonly used for new double or triple-glazing units since it will add to the window's energy efficiency. Low-E glass has an internal coating of microscopically thin metal oxide which reflects heat. This means that heat energy from your home cannot pass through it.
Tempered glass 
If your home's security is of-top concern to you, then you should consider tempered (or toughened) glass. This glass has four times the strength compared to standard glass thanks to specialist thermal treatment during production. Its strength makes it much harder to break, reducing the risk of forced break-ins. 
Self-cleaning glass
Self-cleaning glass is a great, low-maintenance option for windows that are in high-up spots that are hard to reach and clean, such as on the roof. Self-cleaning glass works by absorbing UV sunlight which breaks down dirt and debris from the surface of your window. Then, the dirt is simply washed away in the rain. 
Obscured glass
Obscured glass can be frosted, or incorporate some decorations in the glass that make the windows difficult to see through. There are countless designs available, although it will depend on the company you choose. Not only can decorative glass help you add some design elements to your conservatories appearance, but it can also enhance the privacy within your home.
With GreenMatch, whether you're looking for full conservatory replacement, or a smaller-scale refurbishment, we are here to help match you with the best installer for the job. In our wide ranging network, we have specialist windows installers who can advise you on the best type of windows, or glazing for you exact property. 
They can then offer you a tailored quote for their installation services. With up to 3 quotes, you can take advantage of the best deals in your area, by comparing the quotes and choosing the installer with the most competitive price. 
Quotes from local engineers
Payment by finance available
100% free and no obligation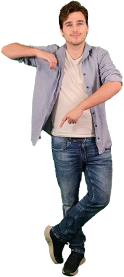 Optimise your home and save the planet
Replacement conservatory doors
 If you're noticing frequent drafts from your conservatory door or a widening gap between the door and the frame, it's probably time for a new door.
When choosing conservatory doors, it's important to consider both style and function. Depending on your needs, you may prefer doors that are made of durable materials like aluminium, steel, or uPVC, or you may prefer doors with a more traditional wood frame.
You'll also need to decide whether you want hinged doors, sliding doors, or bi-folding doors. Traditional hinged doors are the most common type of conservatory door, and they come in a variety of styles, including French doors and single-panel doors.
Sliding doors are a great option if you're looking to save space, and bi-folding doors are perfect for opening up your conservatory to the outdoors.
Replacement conservatory roofs
Another important update you can make to your conservatory is to replace your conservatory roof. Over time, old conservatory roofs can become worn or damaged, leading to issues such as leaks, drafts, and poor insulation. 
Fortunately, there are some great options available for conservatory roof replacement, each with its own range of benefits. 
Whether you're looking to improve energy efficiency, increase natural light, or simply update the look of your conservatory, there's sure to be a roof replacement option that meets your needs.
In this section, we'll take a closer look at these different options- namely glass or tile conservatory roof replacements. You may also choose a polycarbonate roofing. However, this material comes with various drawbacks compared to glass or tiles- such as having poor thermal insulation properties. Therefore, we don't recommend it for a conservatory roof replacement.
Glass conservatory roof
A glass conservatory roof is one of the most classic choices you could go for when replacing your conservatory roof. High-quality glass roofing should last you 20+ years and there are lots of customisable options that can help you make it your own.  
The advancement of double/triple glazing technology means there's never been a better time to swap out your old roof for a highly energy-efficient glass roof. Double-glazed roofing will also help reduce outside noise and specially treated glass, such as Low-E glass, will help reduce glare from the sun. 
Glass roofs are also able to fill your conservatory with lots of natural light, giving it that special bright and airy feel. This also makes your conservatory a perfect spot for growing plants, and lets you enjoy stunning overhead views. 
Overall, the right glass conservatory roof helps regulate the temperature inside your conservatory so that you can enjoy it all year round, while also creating a stylish, bright and airy living space. 
When selecting a glass roof for your conservatory, it is advisable to consider options that include self-cleaning features. This not only simplifies maintenance but also ensures that the glass stays clear with minimal effort. Additionally, prioritise glass with suitable UV protection to safeguard the interior, preventing furniture and flooring fading over time.
Tiled conservatory roof
Another popular option for conservatory roof replacements is solid tiled roofs. Solid tiles provide the best-insulated roofs compared to most other options. Laying your conservatory roof with tiles will ensure absolutely that your conservatory is thermally efficient year-round, with far less risk of overheating in the summer, or becoming too cold over winter. 
Perhaps most importantly, as a highly effective insulator, there will be much less heat loss through your tiled conservatory roof than with glass, preventing energy waste that would otherwise increase your monthly bills. 
Another advantage to tiled roofs over most other options is that you have the opportunity to choose a similar tile to that of the existing roof on your house. By doing so, your conservatory won't stand out as much, and it will appear more like an extension of your home. With tiles, outside noise will also be significantly reduced.
All these benefits do come at a significantly higher price than most other options. However, a high-performing tiled roof could actually increase the value of your property overall. The same cannot always be said for conservatories made with polycarbonate roofs, or even glass roofs (depending on the quality of the glass). With that being said, if you're on a budget, then tiled roofs may not be a viable option for you. 
Glass roof vs tiled
It's crucial that your replacement conservatory roof meets your needs and preferences. Whether it's a glass or tile conservatory roof, there are several points of comparison that might convince you to choose one over the other. 
Below we've compared glass conservatory roofs with tiled conservatory roofs to help you with your decision. 
Longevity
Glass roofs have a 20-25 year lifespan, depending on the quality of the glass and the levels of maintenance.
Soild tiles are highly durable, therefore a tiled roof will last at least 30 years, up to 50+ years.
Thermal efficiency
Glass is naturally a poor insulator, but a glass roof can offer high levels of thermal efficiency depending on the glass type chosen- such as double/triple glazing, and Low-E glass.
Tiles are highly effective insulators, meaning they will keep your conservatory a pleasant temperature all year round, and they will help reduce your energy bills.
Costs
You can expect to pay between £2,925 – £10,235 for a glass conservatory roof replacement, depending on the size and type of glass. In terms of initial upfront and installation costs, glass roof replacements are less expensive than tiles.
A replacement tiled roof will cost around £4,385 and up to £15,350 for the largest conservatory roofs. Installation costs will also come to cost more than glass since the process will take significantly longer.
Maintenance
Glass roofs require minimal maintenance, only occasional cleaning (even less necessary with self-cleaning glass). Chips can also be quickly and cheaply fixed with a DIY repair kit.
Over time, tiles can become dislodged or damaged which will need to be repaired or replaced. To maintain its attractiveness, you will also need to clean it to remove mildew or moss.
Natural light
Transparent glass is most effective at letting in the most natural sunlight into your conservatory, giving it a bright and airy feel that distinguishes your conservatory from the rest of your home.
A tiled roof won't let in any natural sunlight unless you install a lantern roof fixture or skylight. 
Get the best replacement conservatory deal
It is always advisable to compare multiple quotes from multiple different installers before selecting one. This way, you can get a sense of the most reasonable and accurate installation prices. Rates will vary from installer to installer, based on the size of the company, the quality of their services, and the region they are based in (relative to yours). 
When choosing an installer, you can check that their services are of a high quality by checking their website for industry endorsements, awards, and specialist qualifications. For example, you can check if they are registered with the Conservatory Association. Checking customer reviews and testimonials is also essential in making an informed decision.
A lengthy warranty period for your replacement conservatory, or conservatory parts, is also a key indication that they are trained professionals who are confident in the quality and longevity of their products. 
Another way you can limit costs while ensuring a high-quality, installation is to search for the best installers in your local area. Local installers will generally charge far less for their services when compared to large, familiar conservatory companies. 
It's also good to know that you can have your conservatory supplied by one company, and installed by another. This gives you some flexibility when choosing. By doing so, you can avoid overpaying for the delivery of parts and labour from a faraway company. 
As you can probably tell, the process of finding the right installer can be complex and time-consuming. It requires a lot of research and patience to get right. If this seems like an unbearable task to you, you're not alone. 
In this case, you may be happy to learn that GreenMatch has a hassle-free solution that can help you skip past this extra time and effort, and get straight to the part where you get to choose between the best local installers. 
It's simple: 
Fill in some details using our form.
Within 48 hours you'll be contacted by up to 3 installers from our network.
Compare their quotes to find the best deal.
We will only match you with installers based in your local area, allowing you to take advantage of the best local rates. Perhaps the best part, our service is 100% free and you're under no obligation to accept any of the quotes you receive. Just tailored quotes from local professionals. 
Get started today by clicking the button below. 
Quotes from local engineers
Payment by finance available
100% free and no obligation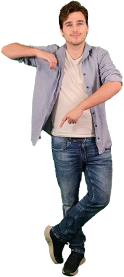 Optimise your home and save the planet
Frequently Asked Questions