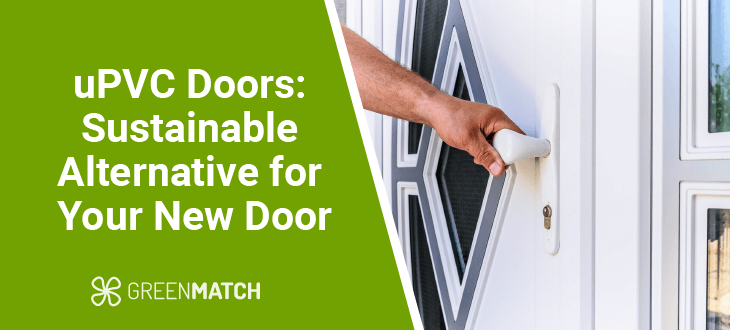 With the increased demand for quality building materials, uPVC doors have become a popular choice for homeowners and home builders when selecting a new door. The uPVC door and uPVC windows markets have been booming due to the material's great strength and durability.
Let's look at some of the different types of uPVC doors, the advantages and disadvantages of the material, and how much different doors can cost.
However, if you've already made your mind up about what type of door you want, you'll need to find an installer you can trust. While this can ordinarily take hours or even days (if you do it on your own), our handy service can speed up the process by providing you with quotes from trusted installers in your area.
It only takes 30 seconds to fill out our form, and once you answer a few simple questions, we can provide you with up to 4 free, non-binding quotes from vetted professionals. Click the button below to get started.
Quotes from local engineers
Payment by finance available
Save up to £170 per year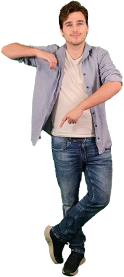 Optimise your home and save the planet
Costs of uPVC Doors
If you're searching for a door that is both low-cost and durable, then a uPVC door is a great solution! Not only are these doors less expensive than their alternatives, but they also don't break easily which can save you money on maintenance. In fact, another advantage is that uPVC doors are virtually maintenance-free.
With so many colours, sizes, and designs to choose from, you'll be able to find the perfect door for your home. uPVC door prices generally start at £340 with the more expensive doors offering more elaborate colours, sizes, designs, and model types (for example, uPVC stable doors). The chart below summarises the average prices for uPVC doors in the UK:
| | | | |
| --- | --- | --- | --- |
| Type of Door | Size of Door | Supply-only Price | Fully-fitted Price |
| White uPVC Front Door | 3000 x 1000 | £560 –  £720 | £1,060 –  £2,720 |
| White uPVC Back Door | 3000 x 1000 | £340 – £725 | £840 –  £2,725 |
| White uPVC Stable Door | 3000 x 1000 | £815  – £925 | £1,315 –  £2,925 |
| Double Glazed uPVC French Door | 2200 x 2090 | £880 – £1,125 | £1,380 –  £3,125 |
| Double Glazed White uPVC Patio Door with 2 Panels | 2200 x 2090 | £995 – £1,200 | £1,495 –  £3,200 |
| Double Glazed White uPVC Sliding Door (2 panels) | 2900 x 2400 | £1,195 – £1,730 | £1,695 –  £3,730 |
uPVC exterior front and back doors are the most popular doors that homeowners and homebuilders choose to install.
If you enjoy customising and adding specific features, many retailers provide that option for their customers. Alterable elements include:
Colour
Door handle
Design of the door window
Door letterbox position
Door frame
It's worth noting that these prices for uPVC doors are estimates, which is why it can be important to compare prices and find an installer that you trust. Luckily, we provide a service that allows you to do both with minimal effort.
Ordinarily, finding an installer and assessing their trustworthiness can take days of research. Why waste time when you could fill out our 30-second form and receive up to 4 free, non-binding quotes from trusted installers in our network? Click the button below to get started.
Quotes from local engineers
Payment by finance available
Save up to £170 per year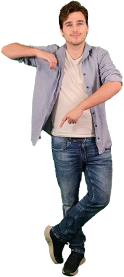 Optimise your home and save the planet
uPVC door styles
uPVC stands for unplasticised polyvinyl chloride, which is commonly used to create doors, windows, and pipes. The thermoplastic material balances a strong rigid structure with a fair bit of flexibility making it a great material for doors.
After the product has been manufactured, many uPVC door companies reinforce the material by inserting galvanised steel. This material covers the uPVC outer layers to increase the door's strength. This is one of many reasons why homeowners switch from timber doors to uPVC doors when installing their exterior front and back doors.
uPVC comes in many different designs. The most popular uPVC door styles are the following ones: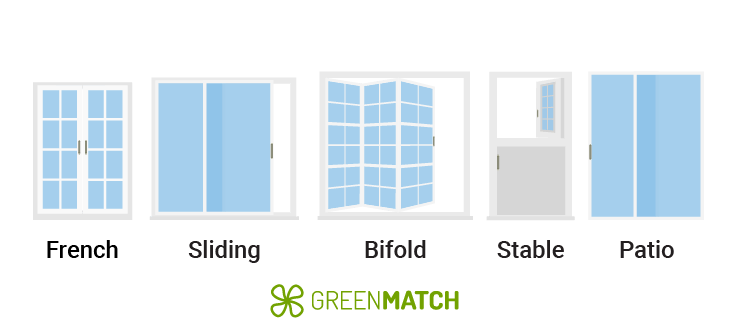 uPVC sliding doors
Made with 2 separate panels of glass which sit within uPVC frames. One of the panes slides in front of the other to open and close the door. The moving components within these types of doors can add up to the price. However, uPVC sliding doors can be cheaper than other materials making them a viable option. Together with uPVC, this design can provide a modern look and optimise space.
uPVC French doors
Like sliding doors, uPVC French doors consist of 2 panels of glass within a uPVC frame but these open inwards or outwards rather than sliding behind one another. They are considered quite stylish and can be more secure than other door types that use glass panels. It's worth noting that French doors are the least energy-efficient and can have exposed gaps.
uPVC bifold doors
A series of panels of glass in uPVC frames which fold back into a concertina. Bifold doors can be easy to install, maintain, and can offer multiple locking points which makes them secure as well. On the other hand, they can be expensive and take up a lot of door space.
uPVC stable doors
uPVC stable doors are double doors that are divided horizontally into two sections, allowing the top half to be opened while the bottom half remains closed, providing extra ventilation and security. They can be particularly great if you want ventilation or sunlight while keeping pets indoors.
uPVC patio doors
uPVC patio doors are large, sliding doors designed to provide easy access to outdoor spaces and allow natural light into a room. They can benefit from uPVC because it can be weather-resistant and durable.
Aside from types of doors, the different uPVC door manufacturers also offer multiple different designs for your doors too. This can involve different numbers of panels and different kinds of glass elements depending on what your needs are.
Coloured uPVC doors
uPVC doors also come in almost every colour imaginable. The most common and the most popular coloured uPVC doors are black, brown and grey uPVC doors, but it is possible to also get them in other colours such as green, orange, red and even blue. If you can't find your preferred design in certain colours, it is also possible to paint the doors with uPVC paint.
uPVC finish options include wood and aluminium as well. All these choices make this type of door quite versatile and allow it to match a number of various types of homes.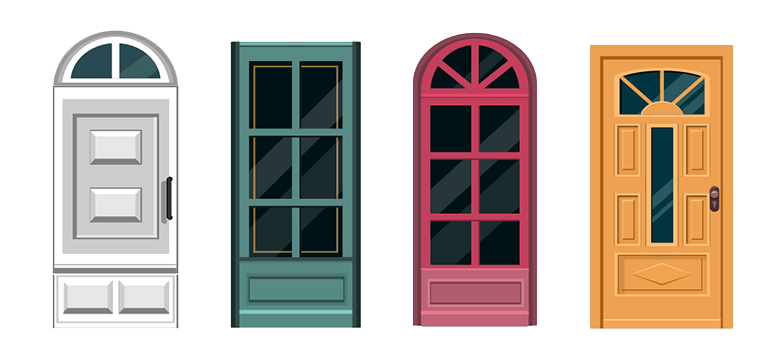 Regardless of what style of door you choose, you'll need an installer you can trust. How else will you know whether you're getting the best service? Ordinarily, this can take days of research and price comparisons while going over the fine print. However, our service can streamline the process for you.
By filling out a 30-second form, you can effortlessly obtain up to 4 free, non-binding quotes from thoroughly vetted installers in our network. Click the button below to get started.
Quotes from local engineers
Payment by finance available
Save up to £170 per year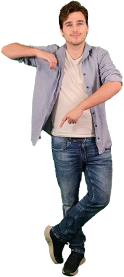 Optimise your home and save the planet
Why choose uPVC front doors?
Over the years, low-cost uPVC doors have become increasingly popular choices when selecting a new door for your home. Not only are uPVC doors comparably cheaper than other doors, but the material of these doors makes them durable and strong. Instead of buying that wooden door, you could decrease deforestation with, for instance, a uPVC French door. They can also be efficient for keeping heat in, saving on your heating bills.
Durability is another plus. uPVC can last over 20 years with little or no maintenance. If you need to repurchase a door, you can dispose of it properly through a recycling centre because uPVC is 100% recyclable. You do not have to worry about a fire burning down your door because the material is fire-resistant and self-extinguishing.
uPVC doors are both durable and resistant to wet and windy environments. In addition, homes can conserve a considerable amount of heat resulting in reduced energy bills.
Advantages of uPVC doors
The most popular and widely used door in the market is the uPVC exterior front door. The front doors of many homes are made out of uPVC because of its great quality and guaranteed results. Homeowners have replaced their old doors with a uPVC door because it provides substantial security, reduced use of energy, and assurance of a quality product.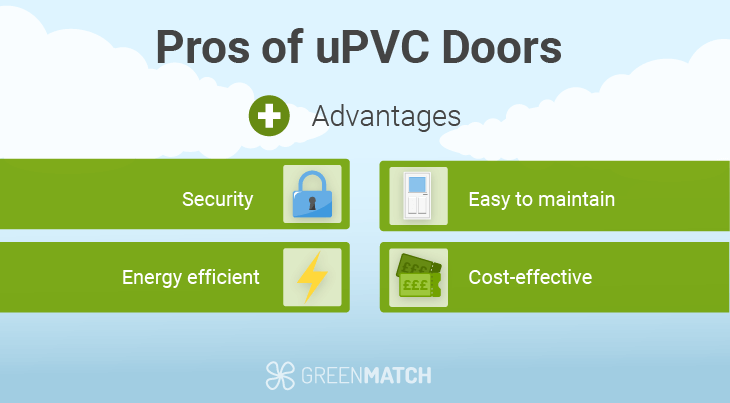 Security
The main reason to get a door is to feel the security and privacy within the comforts of your own home. uPVC doors are made of great quality and reinforced with galvanised steel to strengthen their durability. Conversely, many wooden doors are more prone to break-ins.
uPVC doors with multi-chamber lock mechanisms can greatly enhance security. This locking mechanism enhances homeowners' protection with its multi-point lock system that uses door bolt locks. Homeowners can enjoy a safe and sound sleep with this door.
Energy efficient
Conserving resources and choosing alternative materials is important to the environment and uPVC Doors contribute to mitigating resource and energy waste. Through the strong rigid uPVC material, the door frames prevent warm air from escaping. This will not only save you money on your next bill but will help the environment through a reduction of wasted energy.
While wooden doors and sturdier and more durable, modern uPVC doors can have a multi-chamber interior which provides great insulation.
Easy to maintain
uPVC doesn't face the same problems of warping or rotting that a timber door does so it's very well suited to the UK's slightly drizzly and damp climate. It's also really easy to maintain as all that's needed is a wipe-down with a household cleaner when it starts to look dirty.
Cost-effective
If you're on a tight budget and need a quality door, a uPVC door would be the perfect option to fully satisfy your needs. uPVC front door replacement costs in the UK are cheaper compared to wood and aluminium doors which are more expensive and require ongoing maintenance. uPVC is also more sustainable alternative compared to wood and aluminium doors. Not only will you save money on a quality door, but you will also save money from future door repairs.
Disadvantages of uPVC doors
Wear and tear
uPVC can undergo a lot of damage over the course of its lifetime. In particular, it can get discoloured near the end of its expected life. While it has a lifespan of 20 to 25 years, these discolourations may be undesirable and make landlords consider renovation more often.
Less sustainable material
While uPVC is relatively sustainable for home heating, it is still a type of non-biodegradable plastic. This may be a consideration you need to keep in mind, especially as it is derived from oils.
Visually unoriginal
Doors made from white uPVC often have a very unoriginal aesthetic. Getting more elaborate colours and designs can cost more but one may want to consider a different material if they want something more visually appealing.
After weighing the pros and cons, you may want to field your options for installing a uPVC door. This will require searching out and researching installers and comparing their offers, which can take days.
Luckily, GreenMatch can speed up the process by putting you in contact with our network of vetted installers. All you have to do is answer a few simple questions about what you're looking for and we can send you up to 4 free, non-binding quotes for installers in your area. Click the button below to get started.
Quotes from local engineers
Payment by finance available
Save up to £170 per year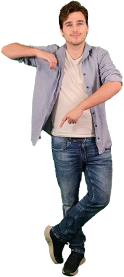 Optimise your home and save the planet
4 steps in measuring the correct fitted uPVC door
Before purchasing your new uPVC door, make sure to follow these instructions to get the size right:
With a measuring tape, measure the outer frame layer in both width and height
To properly measure a door, begin by measuring the Left, Right, and Centre for height in millimetres
Then measure the Top, Bottom, and Centre for Width in millimetres
To not overestimate the measuring size, you will subtract 10 mm from both sides
If you are also replacing your windows with a uPVC double glazed window, then we highly advise gathering your measurements before ordering. To get the correct size of a double glazed window, simply follow the same instructions above. Double glazed windows ensure the same advantages as uPVC doors because they are energy efficient, require low maintenance, and have low-cost effective solutions.
Find the best uPVC door supplier near you
We know that finding the right supplier for a uPVC Door in the UK may seem difficult but, GreenMatch can solve this problem for you. We can help speed up the search process for you, and connect you with up to 4 professional UK uPVC door suppliers who will provide you with free quotes. There is no obligation and the service is completely free. Simply click the button below, fill out our quick form and we will do the rest.
Quotes from local engineers
Payment by finance available
Save up to £170 per year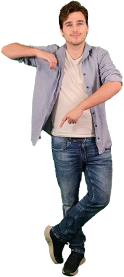 Optimise your home and save the planet
FAQ