What Is a uPVC Stable Door?
The uPVC Stable Doors are versatile doors that are produced with uPVC material that ensures strength and durability. uPVC is an abbreviation for Unplasticised Poly Vinyl Chloride which is used for uPVC Doors, uPVC Windows, and uPVC Double Glazed Windows. The uPVC material is a popular choice because it is 100% recyclable and doesn't require much maintenance.
The uPVC Stable Door has been a popular, long-lasting choice dating back to the early 17th century in the Netherlands. This stylised two-part opening door was commonly known as the Dutch or Double-Hung Door. This type of door was primarily used to prevent farm animals, dirt, and any trash from entering the home while the top portion provided ventilation.
Today, uPVC Stable Doors are primarily installed as Exterior uPVC Doors for the side and back entrances. The 2-part opening continues to provide ventilation from the top half and security for the bottom portion. Your children and four legged friends will be safely indoors while the bottom door is fastened through its multi point hook locking system.
If you're interested in a uPVC Stable Door and would like further information on estimates for installation and purchase, Greenmatch can provide you with up to 4 free quotes from local suppliers without any obligation to buy. This service is completely free and only requires you to fill out the contact form above!
Quotes from local engineers
Payment by finance available
Save up to £170 per year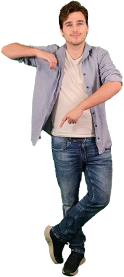 Optimise your home and save the planet
uPVC Stable Doors—the Perfect Eco-Alternative Choice
Have you considered how to contribute your part in helping the environment? It's essential to be environmentally conscience of your purchases because it can be the leading cause of climate change. You can start by switching out your wooden door with a uPVC Stable Door to decrease deforestation and the amount of energy lost when heating your home.
Over 90% of UK households have a central heating system which wastes a lot of energy in homes. Other products like a Ground Source Heat Pump can help save energy and money on bills, but uPVC stable doors have the same effect. The reinforced galvanised material in the uPVC Stable Doors acts as a barrier blocking warm heat from escaping from your home.
The galvanised steel in uPVC Stable Doors is effective in preventing heat from escaping as well as the door's low threshold. The threshold of the door, which is the cracks of the door, are minimal so little heat will not be able to escape from your home. This has a significant effect because many wooden doors have a tendency to let warm heat to escape through the cracks. If you combine these factors with Double glazed doors, you will have a very energy efficient front door. 
After years of using the uPVC Stable Door, you can continue to help the environment by disposing of it at the nearest recycling centre. The uPVC material is 100% recyclable which is a positive note because it can be recycled, repurposed, and reused for other uPVC products. Begin your eco-lifestyle transition with this new uPVC Stable Door today!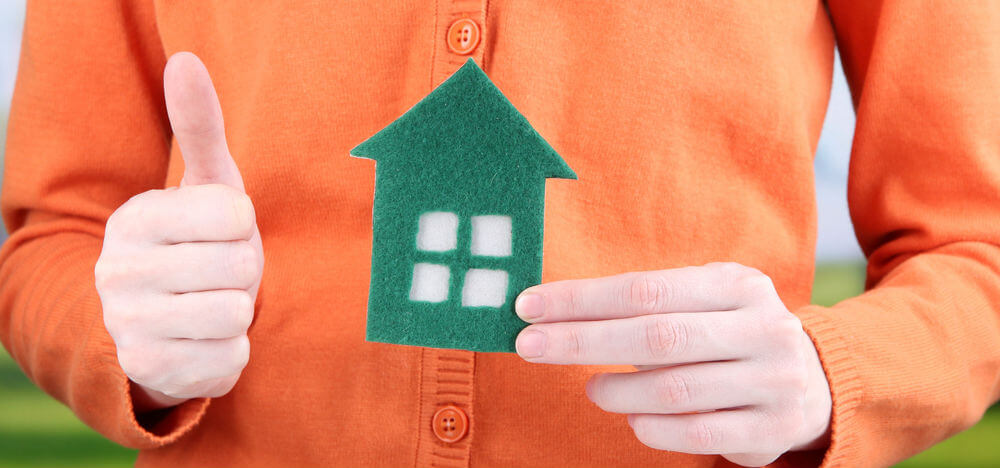 Why a uPVC Stable Door Is Good for Your Home
This multi-purpose uPVC Stable Door is the perfect selection to stylise your home and heighten the security of your home. The two-part opening provides the traditional appearance of doors in the past. The uPVC Stable Door and other uPVC related products are reinforced through an insertion of galvanised steel which increases the protection of your home.
The uPVC Stable Door is of high quality because it's made out of uPVC which means that the material is durable and long lasting. uPVC material requires little to no maintenance which is a big plus because your repair costs will significantly decrease. In addition, this type of door is resistant to corrosion and salt erosion which lowers your repair costs. The uPVC door panels are durable and very resistant. 
The majority of uPVC Stable Doors provide a multi point hook locking system which adds strength and security to your door. This complex locking mechanism makes it difficult for intruders from entering your home because of its locking of different areas of the door. For example, you can switch to interlocking the whole door together with the door bolt.
The uPVC Stable Door strip also enhances the security of your home because it's anti-crowbar. This will make it extremely difficult for intruders and thieves from entering because of the security strip. The door cannot be jammed through the frames because the galvanised steel is a strong material that takes significant power to affect it.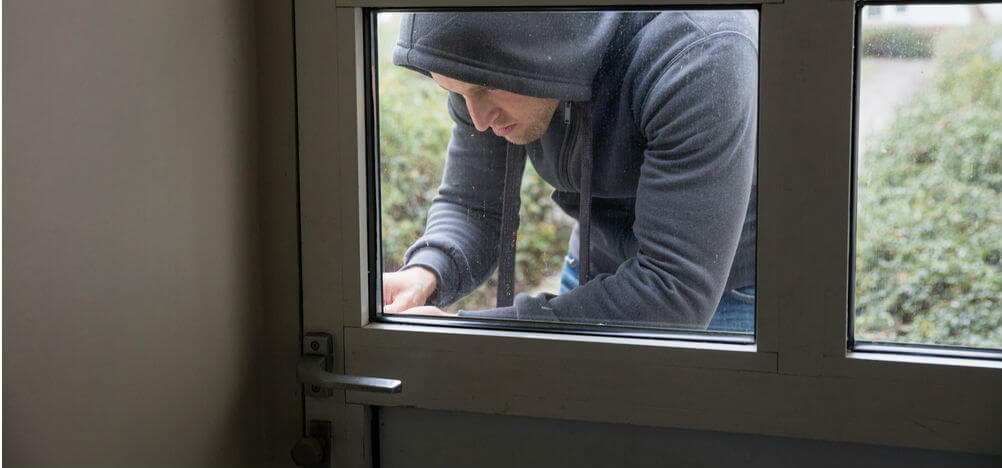 What Is the Average Price of Popular uPVC Stable Door Designs?
If your old door needs a replacement, then select a uPVC stable door for your home. These doors are low-cost and effective choices compared to composite and aluminium stable doors. These doors save you money in the long run because of their minimal maintenance and more efficient means of insulating heat within your home. Another great style option could also be uPVC French Door.
The varieties of the uPVC stable doors are endless because you can select different colours, sizes, and designs to match your home. Generally, a uPVC stable door for houses begin at around £500 and increase according to size, colour, size, design and model. The chart below summarises the average prices for popular uPVC Stable Doors in the UK:
uPVC Stable Door Costs
Type of uPVC Stable Door
Size of uPVC Stable Door
Price Without Installation
Flat Panel Double Glazed
1000 mm x 2200 mm
£540 – £925
Clinton Georgian Bar
1000 mm x 2200 mm
£590 – £975
Groove Squared Lead
1000 mm x 2200 mm
£640 – £725
uPVC Stable Doors are commonly installed in the exterior entrances such as the back entrance. They have the stylish traditional appearance that many families in the UK search for to offer a view of their backyard, although uPVC front doors cost less than most stable doors. Stable doors continue to be a popular choice for homes because of their high-quality, multi-purpose use, and low-cost compared to other alternatives.
The prices above are uPVC Stable Doors made to measure that are ready to install. However, if you want to customise and add features, many retailers provide that option for an additional cost. You can change the colour, door handle, design of the window, letter box, and the door frame. If you add or make a change, the price will increase for every change/add-on.
To receive up to 4 free quotes from the top-rated installers in your area, use GreenMatch's free quotes service. This saves you all the time it would usually take of you were to source quotes independently.
All of the installers in our wide network are vetted by us and we'll only connect you with those operating in your area. Get started by clicking the button below.
Quotes from local engineers
Payment by finance available
Save up to £170 per year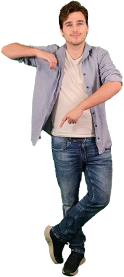 Optimise your home and save the planet
How Is a uPVC Stable Door a Better Fit for Your Family?
If your two-legged and four-legged friends have the tendency to escape the home, you should highly switch over to a uPVC stable door. Through the unique functionality of the uPVC stable door, you can close the bottom portion and leave the top open. This will help ensure that none of your beloved family members can leave your home without your knowledge.
This multi-purpose uPVC stable door can also contribute in preventing dirt and ground debris from blowing inside your home by closing the bottom portion. This is important for families who like to ensure a clean and well-kept home. By leaving the top portion open, you can let the breeze flow inside your home and ventilate your home without dirtying your home.
Another important feature to note is that the uPVC stable doors are insulated with galvanised steel which creates a buffer, blocking outside noise. This is important for families to get a quality rest without disturbing outside noises interrupting their sleep. If your family members have to get to school and work, consider this door to get those quality 7 to 8 hours of rest.
If you would like to expand the security of your home to protect your family members, then this eco-alternative is a perfect choice. The insulation of galvanised steel increases the strength of these doors which will save your family from being victims of theft. In addition, the majority of uPVC doors are anti-crowbar which prevents forced entry by intruders.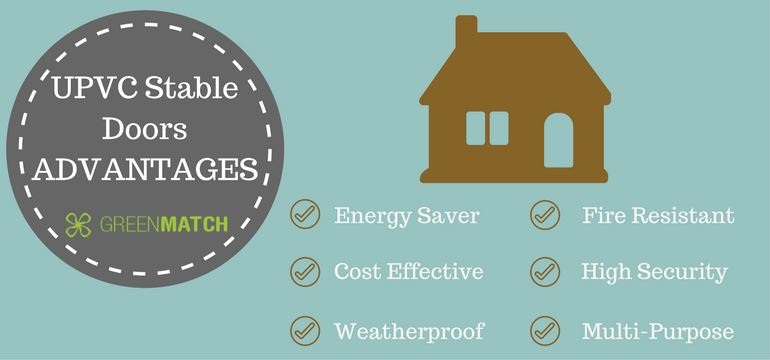 Why Should You Upgrade Your Backdoor with a uPVC Stable Door?
If you're still using a wooden door for your back entrance, it's time to upgrade to a uPVC Stable Door. The uPVC Stable Door for houses is favoured and used for the back entrances because they are multi-purpose, high-quality, and durable. They are perfect for your external entrances because they have multiple features that are beneficial for your home and safety.
Energy-saving
If you're looking for a way to save money on your next month's bill, then the uPVC Stable Door is a perfect choice. The strong PVC material of the door and its frames is a great alternative compared to composite and timber because it prevents warm air from escaping. Not only will you save money but, you will help the environment by reducing wasted energy.
Cost-effective
Not only will you save money on your next month's energy bill but, you can save money on future repairs. The uPVC Stable Door for houses is great because they require very little maintenance compared to wood and aluminium doors that need ongoing repairs from corrosion, rust, and more. Switch over today and begin planning out your next vacation trip.
Multi-purpose
The uPVC Stable Door for houses will be suitable in any home environment to provide ventilation and security for your loved ones. While the top portion is open to allow fresh air to ventilate the home, the bottom portion can stay closed to keep your children and pets safe.
Weatherproof
Although dirt and ground debris is prevented from entering when the bottom door is closed, the drip bars of the door ensures that the inside is dry. You won't need to grab the rag from the sink to dry the floor anymore. The drip bars protect the inside of your home from the outside elements and is complimented with weather seals that make it completely weatherproof.
Fire resistant
Another great feature of this door is that it is incombustible and has a Class 1 fire resistance level. This is important because, in a case of a fire, the door will be resistant to the fire and would not spread flames instantly.
Hight-security
The lock mechanism will be the strongest feature of the door. Most theft robberies begin by the entering through the external entrances of your home. However, thieves will find it difficult to enter because of the anti-crow bar door strip and the reinforced galvanised steel of the uPVC material. Your family can continue enjoying the comforts of your home with safety.
 uPVC Stable Door—Find The Right Supplier in the UK
The growing demand for this type of door has been popular amongst UK households due to its aesthetically appealing design and versatile usage. Installing this door in your home will be a great way to gain that traditional and classic appearance. However, with so many different suppliers and installers in the UK, the search can be an extensive and excruciating process. We will help you find the right uPVC door company to install your new stable door.  
Finding the right supplier for a new door may be difficult in the UK, but Greenmatch can help expedite this process. Greenmatch can speed your request and connect you instantly to professional installers and local uPVC Stable Door suppliers in the UK. Receive up to 4 no obligation quotes! Our service is completely free, simply fill in the contact information above and we'll be in contact with you shortly.
Quotes from local engineers
Payment by finance available
Save up to £170 per year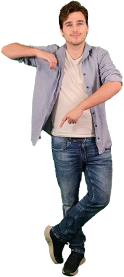 Optimise your home and save the planet