Electric combi boilers make a great solution for smaller homes not connected to the main gas grid. These compact boilers are easily installed, resulting in less upfront new boiler costs than their gas-fuelled counterparts.
Electric combi boilers also offer great potential to drastically reduce your carbon footprint. By combining with solar power will also result in reduced running costs. With electric heating, you have the chance to future-proof your home from the incoming gas heating phase out. 
Once you've determined that a new electric combi boiler is right for you, this article will take you through the various cost considerations for securing and installing your new electric boiler, as well as draw comparisons with gas boilers to help you determine the best power source for your needs.
Has this sparked your interest in electric combi boilers? Luckily for you, GreenMatch can offer you up to 3 completely voluntary and free-of-charge quotes from our trusted suppliers. By simply clicking the form below you can save hours of hard work looking for suppliers in your area.
Quotes from local engineers
Payment by finance available
Save up to £1040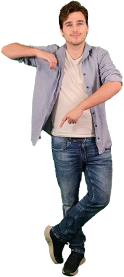 Optimise your home and save the planet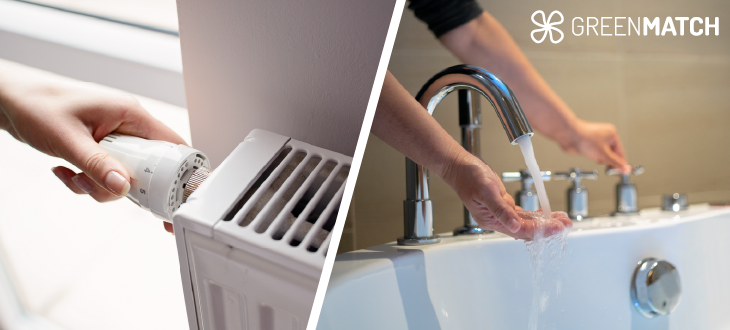 How Much Do Electric Combi Boilers Cost?
Focussing just on the upfront costs of the boiler itself, an electric combi boiler will typically be priced from £900-£2,500, and up to £4,500 for the most premium models. 
| Electric combi boiler options | Price range  |
| --- | --- |
| Budget models | £900-£1,200 |
| Mid-range models | £1,200-£2,500 |
| Premium models  | £2,500-£4,500 |
Including installation, which usually falls between £650-£2,500, the total costs will likely fall between £1,550-£5,000. The required parts and labour for the installation will help determine the final costs. 
Factors affecting electric combi boiler total costs: 
New boiler type: Some electric combi boilers include internal hot water storage which will cost more than those that supply water directly from the mains (direct heaters).
Model and manufacturer: Different brands price their products differently, usually this is based on reputation, any custom features they offer and warranty length. 
Type of replacement: A like-for-like boiler swap in the same location will cost significantly less than switching to a new type of boiler, and even more to move the boiler's location. 
Electricity supply to your home: Single-phase electricity supply usually won't support electric boilers with a high power output so you may have to pay for an upgrade to a three-phase supply. 
Installer rates: Comparing multiple installer quotes from local installers is the best way to ensure you have the best deal, and that you're not overpaying for national rates. 
To help avoid potentially mounting new electric boiler costs, GreenMatch is here to help you by offering up to 3 completely free and voluntary quotes from our network of professional installers. Save time and effort by simply clicking the form below:
Quotes from local engineers
Payment by finance available
Save up to £1040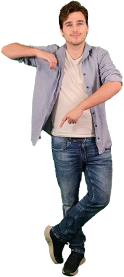 Optimise your home and save the planet
Are Electric Combi Boilers as Good as Gas?
Gas combi boilers are certainly a popular option for many homes in the UK. They share some similarities with electric combi boilers including the capacity to operate from just one unit and their compact dimensions. Additionally, upfront and installation costs are quite similar, though gas combi boilers do offer the cheapest new boiler costs. 
In terms of efficiency, gas combi boilers nearly meet the same energy efficiency as electric boilers. Thanks to modern condensing technology, all new boiler models can reach a fuel efficiency of 92%-95%. That being said, electric boilers will meet energy efficiency levels up to 99%-100%. 
It is often thought that electric boilers are significantly less harmful to the environment than gas boilers because they don't release any carbon emissions or toxic gasses while they operate. However, electricity in the UK is often generated from burning natural gas. You can avoid this and significantly reduce your home's carbon footprint by switching to a renewable energy provider, such as Octopus Energy. 
Electric combi boilers might struggle to meet the energy needs of larger homes with multiple bathrooms. This makes gas combi boilers slightly better options in this case since there is a wider range of outputs available on the market. 
Overall, electric combi boilers are more future-proof since the government is invested in the electrification of heating to meet legally binding UK net zero requirements. This could see a phasing out of gas-fuelled heating in the next 10 years, as well as efforts to reduce the costs of electricity to increase the appeal of low carbon heating systems. 
Gas Boiler vs Electric Boiler
There is lots to consider if you're comparing electric boilers vs gas boilers. We've broken these considerations down below so you can weigh up the pros and cons of each type of boiler: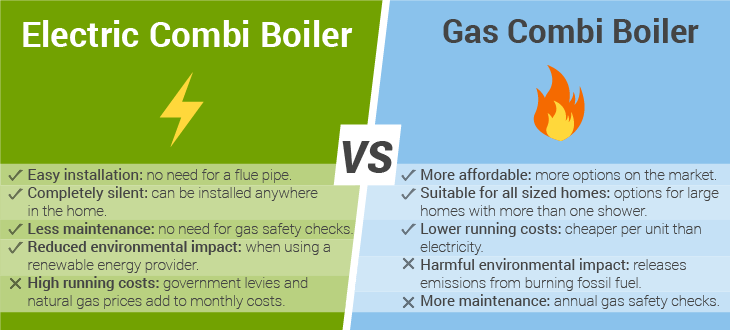 The best way to determine the right fuel source for your new boiler is to consult a licensed heating engineer. Rather than painstakingly researching and consulting individual installers, you can save time by having GreenMatch connect you with up to 3 local heating engineers. All you need to do is fill in the form, wait to be contacted, and then choose the best deal!
Quotes from local engineers
Payment by finance available
Save up to £1040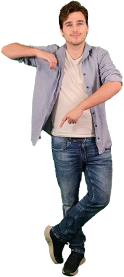 Optimise your home and save the planet
Electric Combi Boiler Running Costs
Currently, electric boilers have comparatively high running costs. According to Ofgem, the current energy price cap unit rate for electricity is £0.28 per kWh and £0.07 per kWh for natural gas. This means that you will spend nearly five times as much on electricity than gas per unit. 
To curb these high running costs, you can use solar panels to power your boiler. Solar panels allow you to generate your own electricity using free, renewable energy from the sun. This enables you to become more self-sufficient as well as avoid high running costs and energy price spikes. 
Best Electric Combi Boiler
There are a variety of electric combi boiler options on the market today. We've selected 3 of the best electric boilers for you to compare. They have been selected for their affordability, hot water storage convenience, or advanced control settings. 
Elektra EK.C Combi Boiler, Electric Combi Boilers Co.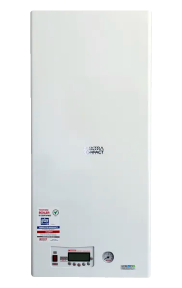 Price: £900-£1,400
Warranty: 2 years 
Output: 12kW
ERP: Unavailable
Efficiency: 100%
The Elektra EK.C is a direct heating and comparatively more affordable electric combi boiler option. It comes in a power output of 12kW, with a modulation ratio of 12:2. This makes it suitable for smaller homes with one bathroom and a single-phase electricity supply. This wall-mounted boiler provides direct heating with hot water flow rates of 8-13 litres per minute (lpm). 
Comet Combi Boiler, Electric Heating Company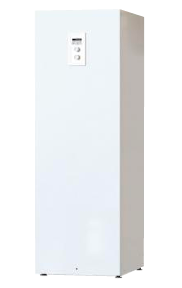 Price: £2,300-£2,600
Warranty: 2 years, 10 years for cylinder 
Output: 9kW, 12kW, 14.4kW
ERP: C-D
Efficiency: 100%
The Comet Combi is a compact single unit that packs a 140 litre stainless steel hot water cylinder with a solar PV connection. For full system control, the easily accessed in-built programmer allows you to easily adjust the boiler modulation and temperature output at pre-set times. It also features central heating and domestic hot water expansion vessels, a stainless steel heat exchanger and energy-saving weather compensation. 
Mattira MAC15 Electric, Elnur
Price: £2,400-£2,800
Warranty: 2 years, 5 years for cylinder
Output: 3kW-15kW
ERP: C-D
Efficiency: 100%
Elnur's Mattira MAC15 electric combi boiler is wall mounted with digital display modulating with selectable outputs from 3kW up to 15kW. This gives you full control over the boiler output and allows you to save energy. The 50-litre water storage provides instant hot water and allows adjustable temperature regulation. It includes expansion vessels for heating and hot water. You can also use this boiler for underfloor heating.
What Size Electric Boiler Do I Need?
Boiler size refers to its power output in kilowatts (kW). On average, electric boiler power outputs run up to 15kW. They have comparatively low outputs meaning they tend to suit smaller homes with one bathroom. 
Therefore, if you have a larger home with more than one bathroom, an electric combi would struggle to provide enough heating and hot water to meet your needs. In this case, it's better to go for a traditional gas or electric system boiler. 
Various factors can help determine the exact boiler size you need, including energy demands and insulation. The number of radiators in your home is a good place to start. For every radiator, add 1.5kW of power to estimate the space heating capacity, as the table below demonstrates: 
| Number of Radiators | Output rating |
| --- | --- |
| 4 | 6 kW |
| 6 | 9 kW |
| 8 | 12 kW |
| 10  | 15 kW |
Electric Combi Boiler Installation
As aforementioned, the cost to install an electric combi boiler is between £650-£2,500. The higher end of the price range is usually reserved for complex installations, such as relocating your boiler or switching to a new boiler type and size. These will take some time and require some additional labour costs
For example, switching from a gas boiler to an electric combi boiler would require a Gas Safe engineer to remove the existing boiler, flue and condensate pipe and disconnect the gas line. Depending on the gas boiler type, it might also involve the removal of a hot water cylinder and cold water tank. Then, an electrician will wire and fit the new electric boiler. 
That being said, electric combi boilers do offer some flexibility in terms of installation. Some benefits to installing them include:
They do not require a flue or condensate pipe. 
As single units, they will not take up much space in the home. 
Wall-mounted electric combi boilers should fit inside a small kitchen cupboard. 
Lack of combustion or rapidly moving internal components makes for silent operation, so they can be installed anywhere in the home without disturbance. 
To determine how well your home will suit a new electric boiler installation, you should consult a professional installer. Before going ahead with the installation, how can you make sure that this is truly the best deal for you?
Well, by comparing multiple installer rates you will have a better understanding of the local standard rates and where to find the best deals! By filling in our quick and easy form you will be connected to up to 3 local installers. You can then compare their rates and truly maximise savings. Get started today! 
Quotes from local engineers
Payment by finance available
Save up to £1040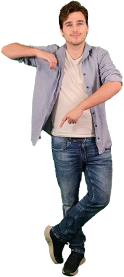 Optimise your home and save the planet