Before investing in a new air source heat pump for your home, you will have to carefully consider the best brands and what they each have to offer. There are a lot of potential brands in the UK with a whole range of air source and air-to-water heat pumps to choose from. 
This article will take you through 7 of the best air source heat pump manufacturers and highlight some of the important distinctions between them, as well as offer some insight into the metrics you should consider and how they might apply to your home. This way you will choose the best air source heat pump for your home in the UK.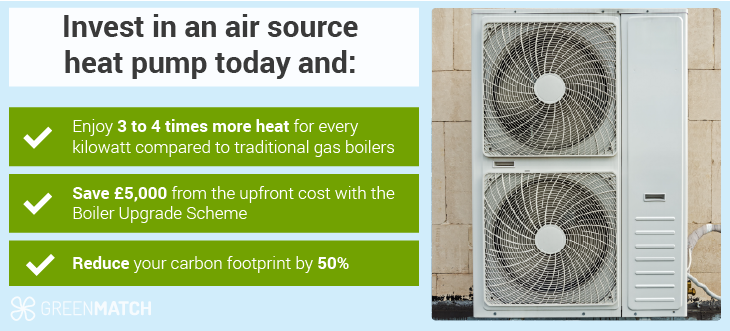 Once you have found the best manufacturer, you're nearly ready to install! We can provide you with up to 3 installer quotes based on your specific needs. This will eliminate the time and stress that comes with comparing rates and allows you to benefit from the best deals in your area.
Quotes from local engineers
Payment by finance available
Save up to £1100 per year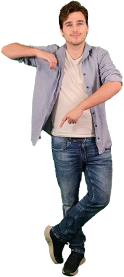 Optimise your home and save the planet
Top 7 Best Air Source Heat Pump Manufacturers in the UK
Most of the listed brands market air-to-water heat pumps. These are popular since they create heat that can be used for space and domestic hot water which can save you in installation space. Air-to-water heat pumps typically include an outdoor and indoor unit (split), connected via an electrical drive. Some will instead include single units (monobloc) that are designed to be installed entirely outside.  
A hot water tank will either be contained within the split/monobloc unit, which is preferable since it saves space, or as a separate hot water cylinder. Alternatively, some brands will include hybrid options which allows the heat pump to integrate into your existing heating system.
All of these brands include heat pumps that achieve the highest possible efficiency class, A+++. We've also indicated the max Coefficient of Performance (CoP) that estimates the overall efficiency of the system, based on how much extra heat is produced with every unit of electricity. The CoP is highest when the heat pump runs at relatively low temperatures of around 35°C. 

Viessmann
Founded in Germany in 1917, Viessmann has established itself as a renowned, global player in providing all around energy solutions to domestic, commercial and industrial markets. Viessmann began manufacturing in the UK in 1989.
Viessmann's Vitocal range features German engineered air-to-water heat pumps that provide heating and cooling functions as well as domestic hot water. They can also be combined with your existing heating system. 
| Price range | Output range | Efficiency  | Max CoP | Warranty  | Minimum temp.  |
| --- | --- | --- | --- | --- | --- |
| £3,700-£17,000 | 2.3kW-18.5kW | A+++/A++ | 5 | 2 years  | -10°C |
Vitocal domestic air-to-water heat pumps come in a wide range of outputs that will suit homes of all sizes. The 100-A 16kW model will suit large homes with up to 5 bedrooms and comes at a more affordable price than the most powerful model, the 350-A. 
The 100-A stands out for its ease of installation since it can be installed entirely outside. This monobloc unit also features a corrosion-resistant gold-plated heat exchanger for long-lasting, reliable energy transfer. 
All the Vitocal units, including its indoor units, run extremely quietly due to its advanced acoustic technology. This offers the freedom to install anywhere in the home without being disturbed by noise. Most Vitocal units also provide heating and cooling thanks to its reversible circuit. 
The 150/151-A systems use the environmentally friendly R290 pure propane refrigerant. This achieves a very low global warming potential (GWP) score of 0.02. The GWP measures the overall environmental impact of the heat pump based on the greenhouse gas effect. 
These models also feature Viessmann's patented Hydro AutoControl which contains all the necessary indoor components while maintaining a minimum flow rate through the system. All the while, the system is 60% smaller than traditional systems and can be installed in a relatively short amount of time. 

Vaillant
Vaillant Group has been operating internationally for 141 years and it is the second largest European manufacturer for home comfort solutions. Vaillant began manufacturing heat pumps in 2006. Nowadays, alongside traditional gas boilers, air-to-water heat pumps make up the majority of its business. 
| Price range | Output range | Efficiency  | Max CoP | Warranty  | Minimum temp.  |
| --- | --- | --- | --- | --- | --- |
| £3,100-£8,700 | 3.5-kW-19kW | A+++/A++ | 5.2 | 2 years  | -25°C |
Vaillant's range of heat pumps can include up to 7 outdoor units to build a cascade system to meet high energy demands. Most Vaillant systems are Quiet Mark Approved and certified by the Microgeneration Certification scheme for quality assurance. 
The flexoTHERM range allows you to utilize energy from multiple sources (ground, air or water). When combined with the aroCOLLECT, it uses outside air to provide a power output up to 19kW. Together, these maintain a maximum efficiency with no heat loss.
The aroTHERM plus combines with the indoor uniTOWER water cylinder for a hot water supply of 190 litres, which suits homes with 2 bathrooms. This system achieves Vaillant's highest CoP of 5.2. The aroTHERM plus was even awarded Best Heat Pump by the Green Home Awards in 2021 for its all over unique design, reduced environmental impact, and efficient operation. 

Daikin
Daikin is a Japanese company founded in 1924. After initially specialising in air conditioning, Daikin offers integrated heating, cooling and domestic hot water solutions. It released the Altherma heat pump range in 2006. Daikin has also been recognised for its campaigns to encourage UK homeowners to adopt renewable technology. 
| Price range | Output range | Efficiency  | Max CoP | Warranty  | Minimum temp.  |
| --- | --- | --- | --- | --- | --- |
| £3,100- £9,200 | 4kW-16kW | A+++/A++ | 5.43 | 5 years | -28°C |
Daikin's heat pumps are versatile in that they come in a wide range of outputs. It's hybrid heat pump can combines with your existing boiler as well as with solar panels. This further reduces the environmental impact of your system and helps you become energy independent. 
Daikin also provide heat pumps that will almost exactly meet your energy needs which helps you save energy. Homes with low energy needs and low-temperature radiators can opt for the Daikin Altherma Low Temperature Split. Whereas, in homes with high energy demands, the Daikin Altherma High Temperature Split can provide a maximum flow temperature up to 70°C. 
Of all the manufacturers included on this list, Daikin stands out for operating even in very low outside temperatures. The Daikin Altherma 3 H HT operates at temperatures down to – 28°C. Therefore, even in cold winters, you can still rely on a Daikin system to provide heat from the outside air. 
The Daikin Altherma 3 operates at maximum energy efficiency thanks to its advanced Bluevolution Technology combined with the UK's first R32 environmentally friendly refrigerant. Bluevolution uses inverter technology to adjust the speed of the motor to respond to the temperature of the room, rather than stopping and starting. With this feature, energy consumption is reduced by 30%, Daikin claims.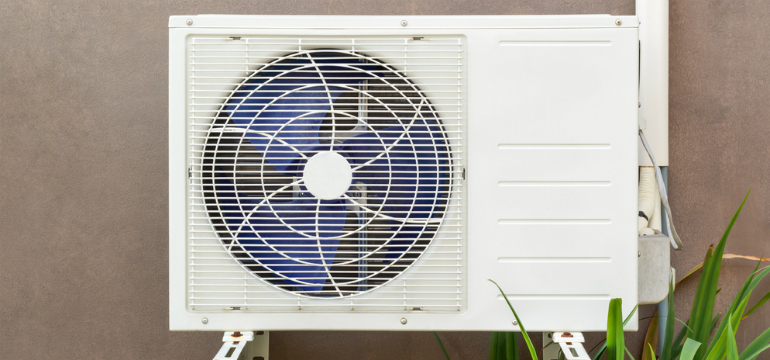 Hitachi
Hitachi is a Japanese-originated manufacturer, first established in 1910. They have operated in the UK market for 90 years. They are known for its extensive product lines of air conditioning and heating solutions for domestic and commercial use. 
| Price range | Output range | Efficiency  | Max CoP | Warranty  | Minimum temp.  |
| --- | --- | --- | --- | --- | --- |
| £3,000-£8,200 | 4.3kW- 24kW | A+++ | 5.25 | 5 years | -25°C |
According to Hitachi, the Yutaki line of air-to-water heat pumps can reduce running costs by up to 60%, compared to traditional gas boilers. All of these models are rated A+++ which is the highest possible efficiency class.
Yutaki systems are also able to supply heating and cooling functions through low-temperature radiators, underfloor heating, or both of these simultaneously in different zones of your house. 
The Yutaki S Combi also offers domestic hot water up to 80°C, one of the highest on the list, thanks to its patented Cascade R134a Heat Pump Circuit which provides quick boosts of energy on demand. The combi system includes a 220 litre domestic hot water cylinder.
For easy maintenance, Yutaki heat pumps units allow easy access to internal components. These include a custom scroll compressor and inverter which respond to outside temperatures to provide optimal seasonal efficiency and reduced energy consumption.
Bosch

Formed in Germany in 1886, Bosch entered the UK in 1962 and has since become a market leader. Bosch's world-renowned range of products and customer service gives them one of the highest Trustpilot ratings on this list with a score of 4.6/5.
| Price range | Output range | Efficiency  | Max CoP | Warranty  | Minimum temp.  |
| --- | --- | --- | --- | --- | --- |
| £3,700-£8,900 | 5kW-17kW | A+++/A++ | 5.31 | 2 years | -25°C |
Bosch heat pumps are recognisable for the sleek design with curved edges. They provide flexible installation since the units contain all the necessary components in the AWE indoor unit. This includes a backup electric booster so that the system can always meet your needs. For even extra hot water reliability, Bosch also sells a Green Storage WB cylinder which has a 300 litre capacity. Additionally, maintenance is made easy since they allow quick access to internal components.
The 7000i AW hybrid model can combine with a world-renowned Bosch boiler and switch between them during operation to provide optimum heat. This works best for older housing that can't undergo extensive renovations. 

Nibe
A well-known brand in the world of heat pumps, the Swedish company Nibe today sells a wide range of appliances across Europe. For over 70 years, Nibe has centered high performance and environmentally friendly solutions that work throughout the year. 
| Price range | Output range | Efficiency  | Max CoP | Warranty  | Minimum temp.  |
| --- | --- | --- | --- | --- | --- |
| £3,800-£10,000 | 8kW-20kW | A+++/ A++ | 5 | 7 years | -25°C |
The Nibe F2040 is the most well-known air source heat pump for small-medium homes produced by the company. It operates at maximum efficiency and will even work down to an external temperature of -20°C. Larger homes can also make use of this system by adding extra outdoor units to build a cascade system. 
Once installed, these intelligent heat pumps adapt and adjust to your home's energy output so it will only ever provide what you need and allow you to make savings throughout the year. 
Nibe's F2120 model also achieves a Seasonal Coefficient of Performance rating of 5. The SCoP provides an efficiency rating based on the heat pump's electrical input throughout the year and usually sits between 3.5-4.5.
Samsung

Samsung is known globally as a tech giant with over 80 years experience in delivering innovative and forward-thinking products across a range of technological niches. 
Samsung released its first heat pump in 2012 with the EHS Mono range and soon became a dominant player in the UK market thanks to its competitive prices and design prowess.
| Price range | Output range | Efficiency  | Max CoP | Warranty  | Minimum temp.  |
| --- | --- | --- | --- | --- | --- |
| £3,400-£7,400 | 9kW-16kW | A+++/A++/A+ | 4.81 | 7 years  | -25°C |
Additionally, these air-to-water heat pumps are environmentally friendly as they also run on the R32 refrigerant. The EHS Mono is especially lightweight and compact making for a simple, outdoor installation. These models are suited to medium-to-large homes. 
For optimum hot water convenience, these EHS models also come with an integrated indoor hot water tank that reaches a 260 litre capacity. The EHS TDM takes this one step further as it is designed for outdoor installation. All the while, it still provides heating, cooling and domestic hot water with an output that goes up to 16kW.
Conclusion: Which Air Source Heat Pump Supplier Should I Choose?
An Energy Performance Certificate (EPC) is required before contacting a heat pump installer in the UK, especially if you plan to apply for a heat pump grant. EPCs tell you the energy efficiency of your property by rating it from A (very efficient) to G (inefficient) and can also indicate the expected heating costs and emissions of your property.
After arranging for an EPC assessment with an accredited assessor, you can use GreenMatch to get fair quotes for a new efficient heating system. If you've recently purchased a property, you may still have a valid EPC, which can also be confirmed through the government portal.
The right heat pump manufacturer for your home depends on your specific needs and which functions are most important to you. Finding the right power output is probably most important as not only does your heat pump have to meet your energy needs, but also the right size will make sure your system runs as efficiently as possible. 
Finding the right output is probably most important as not only does your heat pump have to meet your energy needs, but also the right size will make sure your system runs as efficiently as possible. 
From this list, Hitachi's Yutaki line features the most options with the widest range of outputs as well as the most powerful model: the Yutaki S. For the smallest homes, Viessmann's 200-A operates down to a remarkable 2.3kW. 
The Yutaki S by Hitachi also offers the best price for such a powerful system, costing around £8,000. Samsung offers the lowest prices up to £7,300 with a wide range of outputs to choose from. 
According to Trustpilot reviews, which focus on the manufacturer's brand and the entire range of products, Worcester Bosch and Vaillant earn an impressive 4.6/5. Reviews mainly commend the brands for the exceptional customer service as well as fast call-out and installation times. 
On the other side, Samsung and Hitachi are rather poorly rated, earning only 1.2 and 1.5 out of 5 respectively. While they do receive some praise, the negative reviews point out the inefficient customer service and difficulties in claiming warranty. 
In colder climates, it's also important to bear in mind that the Vitocal line by Viessmann will go down to -10°C but no lower. For optimal performance even in the lowest of temperatures, Daikin's heat pumps will go down to a minimum temperature of -28°C. 
In terms of standard, non-chargeable warranty cover, Samsung and Nibe offer the lengthiest warranty of 7 years, within certain terms and conditions. Viessmann, Vaillant and Bosch have the shortest warranty periods of 2 years as standard, although in most cases these can be upgraded. 
Interested in getting an air source heat pump? Then we recommend comparing rates from multiple installers. GreenMatch makes this process easy for you by connecting you with local installers who will assess your home's requirements and offer tailor-made quotes. Click on the button below to begin.
Quotes from local engineers
Payment by finance available
Save up to £1100 per year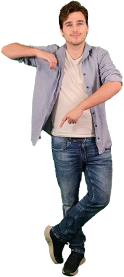 Optimise your home and save the planet