Dimplex offers versatile and energy-efficient heating solutions for residential and commercial spaces. From air source to ground source heat pumps, Dimplex provides reliable warmth while prioritizing comfort and quality.
In this article, we will be looking at the different types of heat pumps offered by Dimplex, their price range and benefits. 
Has this sparked your interest in Dimplex heat pumps? Luckily for you GreenMatch is here to help you! By simply clicking the form below we can provide you with up to 3 completely free and optional quotes from our network of professional installers, allowing you to compare different options while also saving hours of your time.
Quotes from local engineers
Payment by finance available
Save up to £1100 per year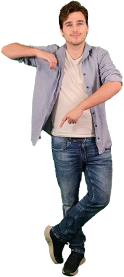 Optimise your home and save the planet
Dimplex Air to Water Heat Pump
This type of Dimplex heat pump generates heat from external air and work well at temperatures ranging from 35 C to -25 C. Dimplex air source heat pumps include the heat source system when they are produced, which means no significant additional costs since it is very easy and inexpensive to source air and trap it.
Dimplex Brine-to-water
Another type of Dimplex heat pump uses solar energy transferred from a heat exchanger to the brine that is a mix of anti-freeze and water. Another option of heat sourcing is represented by waste heat that is used to increase the temperature.There are different systems that can be used as a source of heat: either ground heat collectors, that are installed horizontally and they consist of a set of pressure-resistant pipes or borehole heat exchangers that are laid vertically into the ground.
Dimplex Water-to-water heat Pumps
The Dimplex heat pump extracts heat from water in the ground at temperatures ranging from 45 F and 54 F. Maximum effectiveness is reached by coupling water-to-water heat pumps with a low-temperature heating system.
Dimplex Air-Eau
Dimplex Air-Eau is a newborn air source heat pump that suits all needs. It can achieve a Cop of 4.7 and it provides a consistent alternative to traditional boilers and heating systems. This device ranks very high in terms of class efficiency, they are embedded with inverter solution, the flow temperature can be adjusted, they can be easily installed, their noise levels are kept to a minimum. The system is also able to supply the hot water necessary for the household.
Benefits:
Are available in different models: 6, 9, 12 and 16 kWh.
Have really high performance up to 4.7 COP.
Have an inverter compressor that allows great performance even at low temperatures and it adjusts to output to efficiency.
Are very easy to install.
Have water flow adjusting temperatures that always keep a high-efficiency level.
Can work along with other systems.
Have an even lower noise level at night (night mode).
Price Range
It's hard to give a Dimplex Heat Pump a precise price range since the final result is affected by many variables such as the size of the house, the overall consumption that is connected to the desired warmth level. These are important variables and estimating them is the first step toward a realistic and reliable price forecast.
What you can do is to fill out the form below and specify the type of Dimplex heat pump you would like to buy, the number of rooms that your property has and what kind of heating you are currently using. By doing this, GreenMatch can help you by providing up to 3 completely free and optional quotes so you can save hours of your time and compare the best options for your home.
Quotes from local engineers
Payment by finance available
Save up to £1100 per year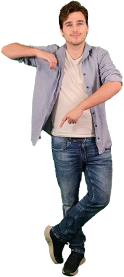 Optimise your home and save the planet