Heat Pump Grant UK: How to Apply & How Much You Can Save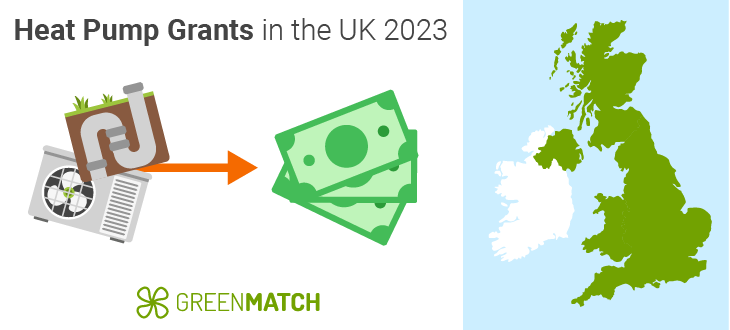 Homes in the UK can access financial help towards the costs of purchasing and installing a heat pump through wide-ranging government air source or ground source heat pump grants. These schemes cover not only heat pumps but also other renewable and energy-efficient technologies, such as solar panels and insulation.
This guide will give you a rundown of all the available heat pump grants in the UK in 2023.
From 23 October 2023, the Boiler Upgrade Scheme heat pump grant will increase to £7,500 for air source heat pumps and ground source heat pumps, up from £5,000 and £6,000, respectively.
This was confirmed in an announcement by the UK Government in September 2023.
In addition to taking advantage of a government grant for heat pumps, we also recommend comparing quotes from multiple professional installers to help curb the costs of new heat pump installations. This would usually take several hours of research to narrow down your best options. 
However, with GreenMatch, you can get up to 3 free quotes from reliable installers in your area. By filling in our 30-second form, we can find you potential installers who will offer you quotes based on your home's specifications. This way, you can compare their offers and choose the best deal. 
Start today by clicking the link below. All of our quotes are free and come with no obligation.
Quotes from local engineers
Payment by finance available
Save up to £1100 per year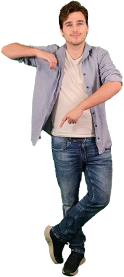 Optimise your home and save the planet
Which grants for heat pumps are available for UK homes?
The following UK heat pump grants are currently available (2023):
Boiler Upgrade Scheme
Energy Company Obligation Scheme
Warmer Homes Scotland
Home Energy Scotland Scheme
Nest Scheme, Wales
Through certain incentives such as Warmer Homes Scotland and the Nest Scheme in Wales, it is possible to get a free heat pump if you meet the eligibility criteria. The important thing to remember is that since the same government grants also cover other home improvement solutions, heat pump funding is subject to availability.
What this means for you is that grants work on a first come first serve basis. The good news is that most UK homeowners are eligible for at least one grant. 
Additionally, you can save up to £750 in installation costs since the advent of the VAT slash on clean energy technologies announced on 23 March 2022, for a period of 5 years. The slash brings the already low 5% VAT down to 0%. 
This post will be regularly updated in line with the latest government announcements to ensure that environmentally-conscious UK homes don't miss out on new opportunities.
Boiler Upgrade Scheme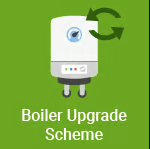 The government's Boiler Upgrade Scheme is part of a £3.9 billion funding package unveiled as part of the Heat and Buildings Strategy to help reduce the carbon footprint of homes.
UK homes can receive government funds for buying low-carbon heating systems like heat pumps, which are more environmentally friendly than natural gas boilers.
The Boiler Upgrade Scheme was launched in April 2022 and will be in effect till 2028. It replaced the Domestic RHI Scheme, which closed to new applications on 31 March, 2022.
Homeowners looking for a heat pump grant in England or Wales can now receive up to £7,500 towards an air source heat pump or a ground source heat pump.
Based on the average costs of supply and installation, the Boiler Upgrade Scheme could help cover around 60% of the supply and installation of an air of air source heat pump, 25% of the cost of a ground source heat pump. This makes a £10,000 air source heat pump installation cost equivalent to the costs of a new boiler. 
Applicants will receive a voucher that must be redeemed within three months. This means that the heat pump must be installed within the stated period.
Am I eligible for the Boiler Upgrade Scheme?
You may be eligible if you meet the following requirements: 
are a homeowner, small landlord, or private landlord in England or Wales.
have a valid Energy Performance Certificate (EPC) with no outstanding loft or cavity wall insulation recommendations.*
are not replacing an existing low-carbon heating system. You can only replace fossil fuel heating systems (e.g. oil, gas, direct electric).
have an installation capacity up to 45kWth (majority of UK properties have this).
*Homeowners with outstanding recommendations for loft or cavity wall insulation may still apply if the installation of these forms of insulation was completed during the voucher validity period, as indicated by a newly generated EPC at the voucher redemption stage.
ECO4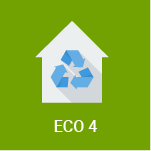 ECO4 (Energy Company Obligation) replaced ECO3 on 1 April 2022 and will run until March 2026. This government supporter scheme aims to reduce household carbon emissions and improve energy efficiency in UK homes. 
It covers various measures such as boiler repairs, insulation, and replacing inefficient heating systems with low-carbon heating systems, like air source heat pumps and biomass boilers. 
The extent of the home improvements that you'll receive under ECO4 depends on your household needs and the energy supplier you work with. 
Am I eligible to receive funding through ECO4?
You may be eligible if you meet the following requirements: 
currently have an inefficient heating system within the D-G energy efficiency band.
own your home and live in it, or live in private rented accommodation.
all-electric homes (on and off-gas) where biomass boilers or District Heat Network has been ruled out
receiving government benefits (e.g. child benefits or income support)
If you are currently not receiving benefits but are considered low-income, you may still qualify for ECO4 under the ECO4 LA Flex or the upcoming ECO+ scheme. 
Warmer Homes Scotland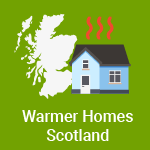 The Scottish initiative, Warmer Homes, provides potential heat pump funding among other energy-efficiency incentives to Scottish homes struggling to cover their energy bills and keep warm. Assessors will survey your home to check if switching to renewable heating systems like air source heat pumps will reduce costs.
The Scottish government will cover all expenditures in most cases. Bear in mind that financing can't be obtained for work that has already been completed. Certain more expensive modifications may require a consumer contribution in some cases. An interest-free loan can be taken out to assist with the costs of the consumer contribution. Most eligible homes will receive at least £10,000 worth of support through the scheme. 
Am I eligible to receive funding through Warmer Homes Scotland?
You are eligible for heat pump funding if you meet all the following criteria:
You're a homeowner or tenant of a private-sector landlord, in Scotland.
The home you want an air source heat pump for is your primary residence.
You've lived in said home for at least 1 year (unless in receipt of a DS1500 certificate).
You live in a home with an energy rating of 67 or less and a floor area of no more than 230 square metres.
Your home meets the tolerable living standard set out in the Housing (Scotland) Act 2006 or in a home that does not meet the criterion, but which will not impact the effectiveness of energy-efficiency measures recommended.
You have not benefited from this funding as of the last 5 years.
Home Energy Scotland Scheme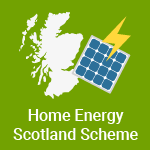 Warmer Homes Scotland is in fact a subset of a bigger scheme called Home Energy Scotland – an initiative by the Scottish government aimed at ending fuel poverty. The scheme offers interest-free loans to pay the upfront costs of renewables including air source as well as ground source heat pumps.
You could get up to £17,500 interest-free when you install renewables through this scheme. Additionally, you can benefit from a cashback of up to 75% depending on what type of renewable system you opt for. 
Am I eligible to receive funding through the Home Energy Scotland Scheme?
To be eligible for this scheme, you must meet the following conditions:
Your loan can cover up to two renewable energy systems per home, up to a total of £17,500 (including up to £7,500 in cash-back financing). If you're installing a heat pump, you can also apply for an extra £500 for a heat meter.
You can also apply for financing to cover the cost of an energy storage system up to £6,000.
Cashback financing is also available for qualifying renewable heating technologies. Cashback grants cover up to 75% of the total cost of the improvement or the requested money, whichever is less, and will not exceed the maximum amount indicated.
Only one whole-house heating system can be funded with your loan.
To learn specifically how your home would suit a heat pump, or low-carbon heating system, then you should consult a professional heating engineer for some tailored advice. Finding suitable options among the countless renewable heating installation companies out there could take you several hours, if not days. 
Instead, you can fill in the 30-second form linked below! Then you will be connected with up to 3 installers ready to assess your property and offer you quotes for their services. You can then compare their offers to land the best deal. 
All of our quotes are free and come with no obligation. Get started today by clicking the button below.
Quotes from local engineers
Payment by finance available
Save up to £1100 per year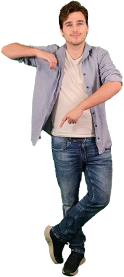 Optimise your home and save the planet
Nest Scheme, Wales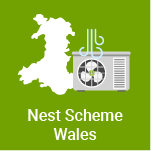 The Welsh Government's Nest Scheme provides a range of free, unbiased advice as well as a bundle of free home energy efficiency improvements such as air source heat pumps if you are eligible. Through Nest, you can benefit from air source heat pump grants aimed at reducing climate change, ending fuel poverty, and supporting economic development in Wales.
All costs towards your air source heat pump could be covered by Nest if you're eligible.
Am I eligible to receive funding through the Nest Scheme, Wales?
Your home is energy inefficient and expensive to heat, whether you own it or rent it from a private landlord (not a council or housing association).
You or someone you live with receives a means-tested benefit.
You or someone you live with has a chronic respiratory, circulatory, or mental health condition with a low income.
Why is the UK Government providing heat pump grants?
Some of the main reasons the government has made grants for heat pumps include:
Net-zero emissions goal: The UK government is providing renewable energy incentives to people in the race to meet net-zero emission goals by 2035. The UK, along with 195 other countries, is party to the Paris Agreement that aims to limit global warming this century to well below 2° Celsius compared to pre-industrial levels.
Tackling fuel poverty: The government has introduced heat pump funding in the UK as a response to global volatility around gas prices. So with the updated grants, the cost to replace a gas boiler with a heat pump is more affordable than ever.
How to apply for the government heat pump grants in 2023?
The application process for a government grant depends on the scheme you'd like to apply for. To start the application for these government grants, you can:
Before you can apply for a grant through the Boiler Upgrade scheme, as an example, it's first up to you to find an installer and agree on an installation quote. The installer will then apply for the grant on your behalf. 
To get the best deal possible for your heat pump installation, it's best to get offers from certified heat pump installers operating near you and compare them to see which one would help you maximise your savings.
This process is not always easy as you could end up spending hours upon hours narrowing down your options from the long list of potential companies out there. To save yourself this extra time and effort, use GreenMatch's free quotes service. 
All you have to do is fill in our 30-second form, then we'll match you with up to 3 of the most suitable heat pump installers in your area. You can then compare their tailor-made quotes and go with the installer who offers you the best installation deal. 
We will only connect you with qualified installers, local to your area. All of our quotes come free and with no obligation. Click the link below to get started!
Quotes from local engineers
Payment by finance available
Save up to £1100 per year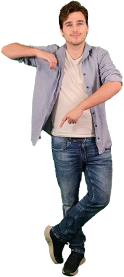 Optimise your home and save the planet