What Are the Best Composite Doors?
It shouldn't come as a surprise that composite doors in the UK have been growing in popularity over the last few years — and this trend hasn't changed for 2023.
However, choosing the right door is not that easy, with all the composite door manufacturers available. Whether you are looking for composite front doors or other exterior doors, most manufacturers can cater to all your needs and preferences.
To make the decision easier, below we have compiled a list of some of the most popular composite door brands on the UK market based on what these companies offer, as well as customers' experiences and feedback on Trustpilot.
1. Rockdoor

Rockdoor has been providing top-quality composite doors for over 25 years. Their home is in the North West of England but they have ​​Rockdoor trusted installers available across Great Britain. If you are based in Northern Ireland or a location without one of their trusted installers, Rockdoor can provide you with an alternative.
One of the standout features of Rockdoor's composite doors is that they use S-Glaze technology. Meaning that the double glazing is part of the door itself, so potential intruders cannot remove it to break into your home.
Furthermore, Rockdoor is proud to announce that their doors are 35% stronger than a typical GRP (Glass Reinforced Polymer) door, making it one of the most secure doors available in the nation.
2. Endurance Doors

Endurance Doors is another best-selling British manufacturer that has over 1,900 installers across the nation. They pride themselves on their 48mm solid timber core which is up to 10% thicker than most other doors, keeping your home extra secure. On top of that, they provide the ABS Ultimate cylinder locking mechanism and a £2,000 security guarantee.
Another benefit to choosing Endurance Doors is their "Green Promise". Not only are their composite doors thermally efficient, but their timbers are sourced sustainably and 0% of their waste goes to the landfill.
3. GRP Composite Doors

GRP Composite Doors is the no.1 rated UK supplier of external composite doors. GRP Composite doors are manufactured to a high standard of quality and specification. When it comes to the security features of these doors, you can choose high-security Yale and Ultion kitemarked cylinders with PAS24 certified locks.
The colour and style options of GRP composite doors, together with prices starting from £574, make these doors very attractive and affordable. Installing them in your house can improve the appearance of your property, on an affordable budget and with minimal maintenance.
4. Hallmark Panels

With over 30 years' experience manufacturing composite doors, you know you're in good hands with Hallmark Panels. They have one of the widest ranges of door styles, colours, and hardware in the UK, so you're sure to find the best door for your home.
Their products have received several security accreditations, including PAS 24 and Secured By Design (SBD).
Also if you're in urgent need of a new composite door, Hallmark Panels is known for its fast delivery service across the UK. 
5. Everest

Founded back in 1965, Everest has a long history of improving and expanding its products, so they are not short of expertise. They hold themselves to a high standard, which shows through the multiple accreditations they've received, including Secured by Design from the Official Police Security Initiative.
They specialise in creating composite doors with a natural-looking woodgrain, meaning you can choose between beautiful traditional styles as well as more contemporary designs. Not only does Everest take the quality of their doors seriously but also the efficiency of their installers. They can even take away your old doors to be recycled, so you don't have to.
6. Solidor

Solidor was established in 2004, and since then they have been designing, engineering, and manufacturing composite doors. All the doors are manufactured in their multi-site production facility in Stoke on Trent.
Solidor is one of the most popular composite door manufacturers in the UK, however, it should be noted that the reviews are split. The main complaints that arise are concerning warping and the quality of customer service that follows.
However, with that being said, for other issues, the reviews on customer service are extremely positive.
Additional benefits that make Solidor stand out are their range of colours, their partnership with Ultion lock, and the fact that they advocate for sustainability with their "Green Promise".
As you can see there are many renowned manufacturers in the UK which provide top-quality composite doors, therefore choosing between them can be tricky. This is why it's so important to compare.
✔️ Save time – dont spend hours contacting manufacturers one by one.
✔️ Save money – avoid overspending and make sure you get the best value for money.
✔️ Unbiased – not sponsored by a single company, so you can make an informed decision.
To help you get closer to finding a composite door that best suits your home, you can click the button below to compare free and non-binding quotes from local British suppliers.
Quotes from local engineers
Payment by finance available
Save up to £170 per year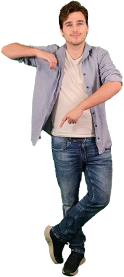 Optimise your home and save the planet
Advantages of Composite Doors
Composite doors in the UK are, without a doubt, one of the best choices a house owner can make. However, your final decision will depend on your individual needs, so it's important to consider how composite doors weigh up compared to other options, such as uPVC and timber doors. Below are some of the most notable advantages of composite doors:

1. Durability
If you want a door that's going to last you a long time with minimal upkeep, a composite door is probably your best bet. Due to the way composite doors are built, the unique combinations of materials mean that they are highly resistant to abrasion and weathering. Their typical lifespan is around 35 years, and without maintenance, they can still last around 32 years.
This trumps the standard uPVC doors, which typically last around 20-25 years with little maintenance. The durability of timber doors can vary greatly depending on the type of wood used. For example, pine doors only last around 20 years, whereas mahogany doors can last 60 years or more.
It's important to note that timber doors require more maintenance compared to both composite and uPVC doors.
2. Security
One of the most important factors to consider when purchasing external doors is the level of security. Manufacturing processes for door and lock designs are always improving, so in 2023 you can definitely feel confident in the available options to keep you and your home safe.
Composite doors are one of the best options for security due to their mix of materials. They have a polyurethane core that becomes rock-solid and is usually up to twice as thick as uPVC doors. Thus, breaking a composite door is a near-impossible battle.
Even though uPVC doors have improved over the years, their typical styrofoam core is considered to be much more flimsy compared to composite doors' hardwood internal frame. Timber doors are also a sturdy choice, however, as mentioned above they require relatively more maintenance to sustain their level of security.
Concerning locks, there are a lot of choices available for all types of doors. In most cases, the lock is what determines whether or not burglars will be able to break into your home. Investing in a high-quality lock is thus very important, no matter which kind of door you choose.
3. Style
Composite doors are available in a wide variety of colours, with black and light green being two of the most popular shades in 2023. Another plus to composite doors is that they don't require repainting, while this is not the case for timber doors.
As composite doors are made of multiple materials, there is even more flexibility in style with composite doors. You can find a large range of designs, from modern to more traditional styles that suit period properties.
uPVC doors also provide popular styles, such as uPVC French doors or uPVC Stable Doors; however, they are generally best suited for these more contemporary looks.
4. Value for Money
When it comes to price, you can find composite doors ranging from £550 up to £2,500. Therefore, you are likely to find something suitable for your budget. However, this also means it's important to shop around and compare prices, as you may be missing out on a better deal. To get you started, you can fill out the form at the top of this page to get up to 4 free tailor-made quotes from UK suppliers to help you find your perfect door.
Furthermore, composite doors are typically more budget-friendly than timber doors, both in regards to the initial price and the required upkeep. uPVC doors, on the other hand, are always cheaper than composite doors.
However, composite doors are more energy efficient than uPVC, meaning that you will save on energy in the long run. Chances of replacing your front door sooner are also higher if you choose uPVC. To conclude, while uPVC doors are cheaper, composite doors can be seen as more of an investment as they last longer and are more energy-efficient.
Now that you know what to consider when choosing the best composite door for you, you can take the next step in your comparison journey by receiving quotes free of charge from suppliers in your area. Comparing quotes ensures you avoid overspending and get the best value. Just click the button below.
Quotes from local engineers
Payment by finance available
Save up to £170 per year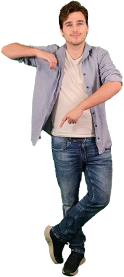 Optimise your home and save the planet
If you want to upgrade your home and make it even more energy-efficient, you can install uPVC windows in addition to your composite door.
When it comes to windows, sash windows are a very popular style among UK homes.
Frequently Asked Questions about Composite Doors