Conservatories Near Me: Find Local Installers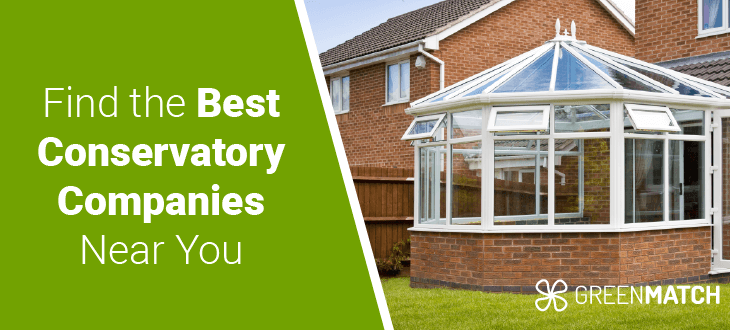 Installing a conservatory is the ultimate upgrade to your home. A new conservatory will bring a new life to your home- adding more space, light and beauty to life inside your home. 
With that being said, the overall process of installing a new conservatory or orangery in the UK can be a long one with lots of careful considerations. However, with our guidance, you'll be able to create a transformative addition to your home that you'll love for years to come.
Once you're certain that you'd like a new conservatory installed, it's important to shop around the best conservatory companies to ensure you've found a good deal from a quality installer. 
Discover the magic of conservatories with this comprehensive guide. We'll take you through the various types of conservatories available to you to help you assess the best options for your home. So, if you're wondering "where can I find the best conservatories near me?", then you've come to the right place.
In this article we'll also discuss the best materials for you to choose from for those looking to make some partial replacements for your existing conservatory, such as a new roof or doors. 
If the process of installing a conservatory seems daunting to you, then you don't need to worry. Because at GreenMatch, we can connect you with up to 3 local conservatory companies near you. These installers can offer you a professional consultation and a quote for their installation services. 
All of our conservatory quotes come 100% free, and you're under no obligation to accept any of the quotes that you receive. Just tailored quotes from the best-vetted installers in your area. 
Quotes from local engineers
Payment by finance available
100% free and no obligation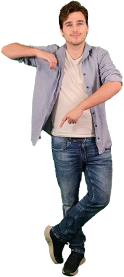 Optimise your home and save the planet
When choosing an installer, there are a few things you should keep in mind. It is possible to have your conservatory supplied by one company, for example, a familiar nationwide company, and installed by a different company.
This way, you can have your conservatory installed for less, through a local conservatory company with local rates. For quality assurance and industry endorsement, you can check if the installer is registered as part of the Conservatory Association. 
For smaller replacement jobs, you can choose a company that specialises specifically in that area, for example, separate windows and door installers. 
Opting for local suppliers and installers is a wise choice, as they tend to be more efficient and possess a deeper understanding of local laws and regulations compared to larger corporations.
When searching for an installer, it's important to have an including the conservatory awareness of what to expect from the installation process. The list below outlines some of these considerations. 
Timeframe
A standard-sized conservatory installation will take 3-4 weeks to build. Larger conservatories (such as a T-shaped conservatory) could take 5 or more weeks. 
Besides the style of the conservatory, the time it takes to install a conservatory will also be impacted by the material requirements and whether or not new foundations need to be laid.
Repairs or material replacements for your conservatory's windows, doors, or roof can take between 1-3 weeks, also depending on the style you've chosen, and the materials required.  
Planning permission 
Your new conservatory will require standard building regulations approval. You do not require planning permission as long as your project stays with certain conditions. These include:
Your conservatory is built facing a road. 
The conservatory takes up less than half of the area surrounding your home. 
Your conservatory should not exceed certain height and size boundaries. Listed buildings or buildings within a designated area will require planning permission. 
Planning permissions for conservatories in Northern Ireland, Wales, and Scotland all differ slightly.  
Costs
Conservatory prices tend to range between £7,500-£50,000+, as a ballpark estimate. Lean-to conservatories are at the lowest end of the price range, whereas more elaborate conservatories, such as T- or P-shaped conservatories can cost significantly more. The most expensive installations can go up to £100,000.  
Some other total cost deciders include: 
Material 
Roof type 
Glass type 
Finishings: heating and electrics 
Prices will also vary greatly depending on the installers you choose. The extent of work required varies depending on the installer you go for. 
This is why receiving multiple quotes will help you determine the fairest and most accurate installation costs since you can compare them and scope out the best deals. 
For up to 3 quotes from professional conservatory builders near you, based in and around your local area, click the button below.
Quotes from local engineers
Payment by finance available
100% free and no obligation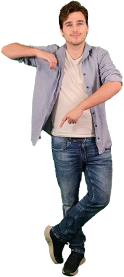 Optimise your home and save the planet
A new conservatory
There are several styles of conservatory that you can choose from. We've included information about 6 of the most popular conservatories in the UK. The best conservatory for your home very much depends on your preferences, what looks best next to your home, and your budget. 
Victorian conservatories
The Victorian conservatory is one of the most recognisable and classic examples of conservatories in the UK. They are recognisable for their 3-5 faceted bay front, and a roof that slopes from all sides to form an apex. They can be easily identified by their decorative, usually gothic finials along the ridges.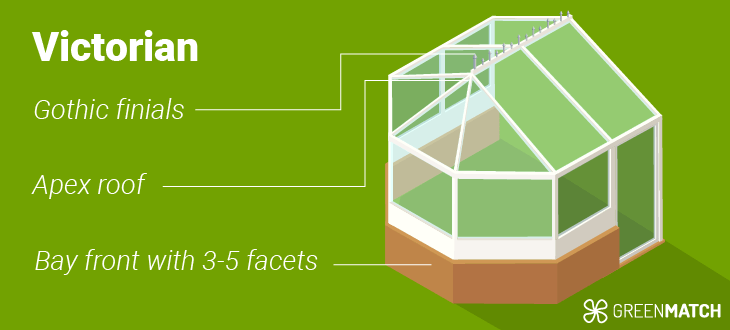 Edwardian conservatories
The sleek, simple design of Edwardian conservatories makes them versatile and a good match with homes from any period. Edwardian conservatories offer maximum usable space thanks to their rectangular shape. Traditional Edwardian conservatories have a four-sided roof that slopes upwards from the front edge of the conservatory (aka a "hip-back" roof).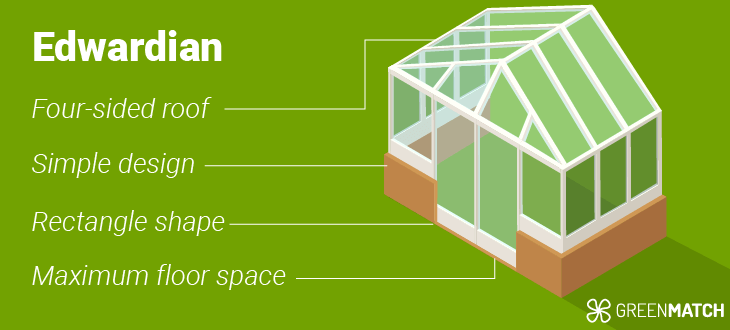 Gable-end conservatories
Gable-end conservatories have evolved from the Georgian era into modern, grand additions that will suit medium to large homes the best. Most conservatories will have a sloped, "hip-back" roof, but the gable-end has a "sunset" roof- which rises and stays upright to give a flat front of the roof. This gives your conservatory an impressive appearance from the outside and opens up the roof space on the inside.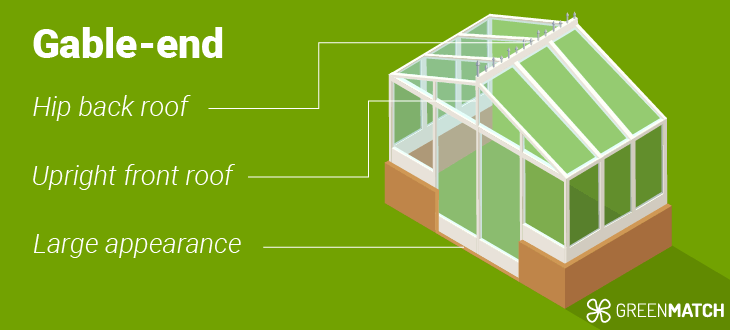 Lean-to conservatories
Lean-to conservatories are one of the best options for smaller homes or those with limited outdoor space. This is because they have a single-pitched roof that slopes from the eaves of your home. They are also versatile options because the pitch of the slope can be adjusted. Lean-tos also differ from other styles as they have a distinctly more modern, Mediterranean aesthetic.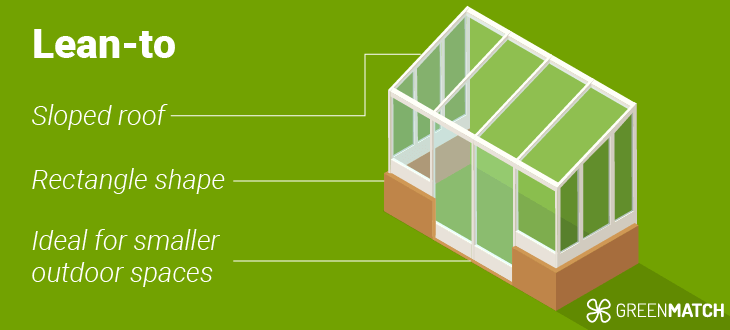 T-shaped conservatories
A transformative, T-shaped conservatory is one of the largest options for conservatories, making them well-suited to large homes with large gardens. With so much space, these luxury conservatories can become the centre of the home. The "T-shape" name comes from the central projection that extends from the rectangular base that's attached to the house (resembling a T-shape).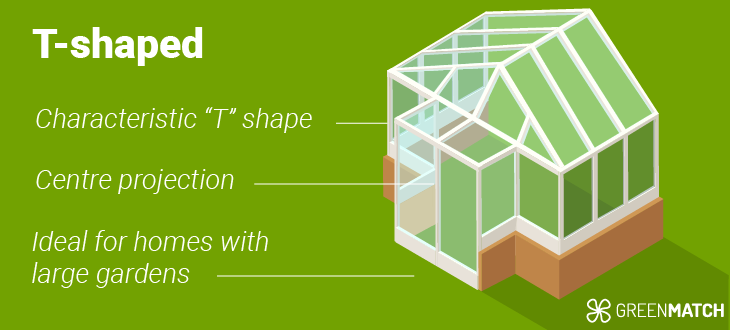 P-shaped conservatories 
In a similar way to a T-shaped conservatory, a P-shaped conservatory offers a large space with two zones. The projection from the rectangular base is multifaceted to form a curve. You may prefer a P-shaped conservatory over a longer, T-shape because it won't impose so much on your garden space. This is because the protection is fitted to the side rather than extending from the centre.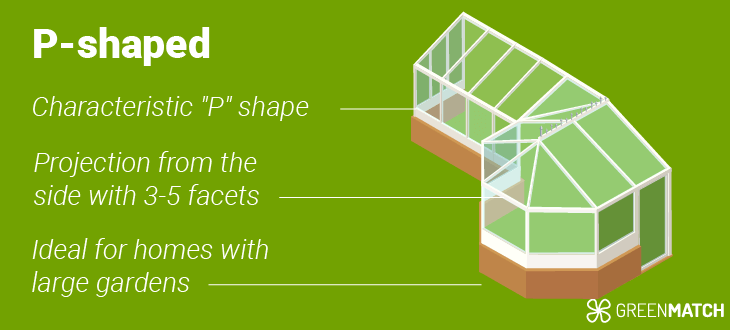 An existing conservatory
If you already have a conservatory installed, then there are various upgrade options that you can also consider. 
Windows and glazing 
Replacing single-glazed conservatory windows with double or triple glazing will drastically improve the efficiency of your entire home, including the conservatory, which keeps you warm in winter and helps keep energy bills down. You may also find a different frame material that's better suited to the rest of your home. 
Doors 
Similarly, inefficient doors can become a great waste of energy. It's recommended that if you have an especially old door, or a door with gaps around the frame, then you should consider replacing it. A new conservatory door will also improve your home's security. 
Roofing 
You may decide a different roofing will suit your home better. Conservatory roof options can match the roof of your house if you'd like it to appear like an extension. Glass roofs are also popular because they fill the conservatory with natural light. 
Full conservatory replacement 
The extent of work required for an entire conservatory replacement will depend on whether or not you require a like-for-like replacement. Replacing your conservatory with one of the same types will be relatively more simple since the foundations and base can remain in place. 
However, if the base of your conservatory has weakened over time then it may not be able to withstand a new structure on top of it. In this case, it will also need to be replaced which will add to the time and costs of your installation. 
New conservatory roofs
A new conservatory roof can very much transform your conservatory space. An older conservatory roof can be very inefficient and outdated compared to the latest technologies. Therefore, replacing your roof will improve the efficiency and security of your entire home, as well as revive the space overall.  
Below we've listed a few of the most popular roof materials that you can choose from. 
Polycarbonate
✓ Lets in some natural light
✓  Lightweight makes it cheaper to install 
X Least energy efficient option
X Not as long-lasting as other materials and is more prone to weather damage and yellowing due to sunlight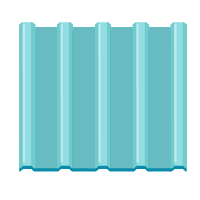 Glass
✓ Energy efficient all year round 
✓  Weather and scratch resistant
✓ Let's in lots of natural light
X More expensive to install than polycarbonate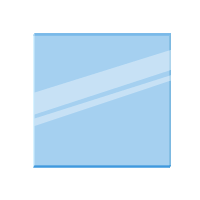 Tiles
✓ Energy efficient all year round
✓  Blends in well with the main house 
X Won't let in any natural light unless you install a skylight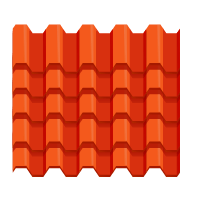 Replacement conservatory doors
There are a few tell-tale signs of an old door that needs replacing. Some of these include the appearance of mould from too much condensation and poor ventilation. Additionally, cracks around the frame are a great waste of energy and will reflect in your monthly energy bills. 
Use the table below to compare some of the most common materials for doors in the UK. 
Wood
✓ Available in various colours and styles to match your home
✓ High energy efficient 
X Vulnerable to moisture damage without proper maintenance 
X More expensive to install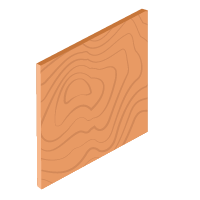 Steel
✓ Provides the highest level of security 
✓ Long lifespan and weather resistant
X Rust can form from scratches and dents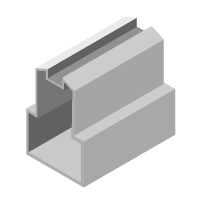 Glass
✓ Weather and scratch resistant 
✓ Let's in lots of natural light
X Reduces privacy 
X More prone to letting cold air over winter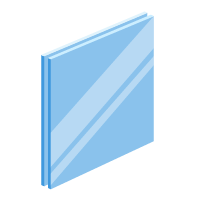 Fiberglass
✓ Available in various colours and styles to match your home
✓ Highly durable with a long lifespan 
✓ Highly efficient with customisable insulation 
X Not easily tailored to meet non-standard measurements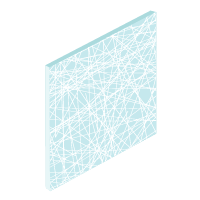 Finding the right professional installers
The process of finding installers can take many different routes. With a well-established national installer, you can be assured that they will provide quality products. With such an extensive customer base, you can also get a good sense of the service and quality you can expect by checking customer reviews and testimonials. 
When it comes to installation, however, you will likely pay more for the delivery of parts and labour from a national company than if you go local. Finding the best local conservatory installers can be difficult. Usually, this process would involve: 
Doing extensive research into the companies in your area. 
Checking for reviews and testimonials. 
Checking for certain qualifications such as Conservatory Association membership or FENSA registration. 
Consulting with multiple companies one by one and ensuring they provide the type of installation service that you need (such as a new conservatory or window replacement). 
Receiving their installation quotes and comparing them before you finally decide which one to go for. 
To find out more about the best conservatory installers operating within your home country, check out our local conservatory pages:
Compare local conservatory companies
As you can probably tell, finding local installers on your own can be a challenge. Yet, we still recommend comparing conservatory quotes from multiple installers so you can be sure you're not overpaying. 
Luckily, GreenMatch can shorten this process by a whole lot. With the details you provide through our quick and simple form, our dedicated team will match you with up to 3 conservatory installers, based on your specific requirements. 
They will then contact you, rather than the other way around, and offer their professional advice as well as a tailored, fixed quote for their installation services. 
We can also find installers nearest to you, so you can take advantage of the best local rates. It's completely free, and you're under no obligation to accept any of the quotes you receive. 
Get started today by clicking the button below and filling in our form.
Quotes from local engineers
Payment by finance available
100% free and no obligation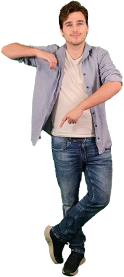 Optimise your home and save the planet
Frequently Asked Questions