Conservatories in Scotland: A Complete 2023 Guide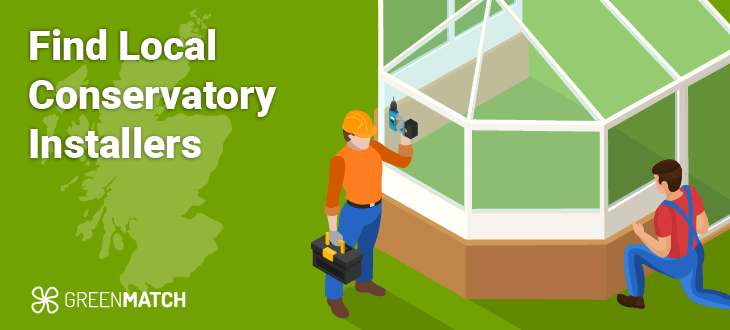 Are you dreaming of adding a beautiful conservatory to your home in Scotland? A place where you can soak up the sunshine while enjoying the stunning views of your garden? Look no further because we have the perfect solution for you. Welcome to our comprehensive guide to conservatories in Scotland for 2023, where we will show you everything you need to know before deciding.
At GreenMatch, we understand that researching the best conservatory installers can be daunting. With countless options available on the internet, it's easy to get overwhelmed and to be unsure about who to trust. That's why we are here to help. We take away the stress and hassle of searching for the ideal installer by providing you with a reliable and efficient solution.
We aim to make your replacement conservatory or new installation experience as smooth and convenient as possible. By choosing our service, you'll have the opportunity to compare prices and save. Everyone deserves to enjoy the advantages of a beautiful conservatory, and we want to ensure that you find the best installer to meet your needs and budget.
With our help you can get up to 3 quotes from top-notch conservatory installers within 48 hours—no more endless hours spent scouring the internet for the right fit. With our service, you can sit back and relax while we do the legwork for you. Our team of experts has carefully vetted and selected the best installers in Scotland, ensuring you'll receive high-quality service and excellent craftsmanship.
To top it all off, our quotes come completely free and without any obligation. That's right – you can explore your options and make informed decisions without pressure. So, if you're ready to turn your dream of a stunning conservatory into a reality, click the button below to get started. 
Get Conservatory Quotes Now
Fill in the form in less than a minute.
Cost of conservatory in Scotland: Prices in 2023
 When adding a conservatory to your home in Scotland, it's important to understand the costs involved clearly. The costs of conservatories can vary depending on various factors, such as the size, design, materials used, and additional features. We have broken down the average prices for you in the table below with different types of conservatories in Scotland for 2023. Please note that the following prices are approximate and may vary depending on your exact requirements and location.
Conservatory costs in Scotland 
Conservatory Type
Average Price Range (New)
Lean-To Conservatory
£7,500 –  £15,080
Victorian Conservatory
£11,500 –  £25,190
Edwardian Conservatory
£10,000 –  £22,750
T-Shaped Conservatory
£14,215 – £31,045
Orangery
£26,495 – £54,160
Conservatory styles in Scotland
We have a variety of styles to choose from when it comes to adding a conservatory to your home in Scotland. Each style offers its unique charm, allowing you to create a space that seamlessly blends with your existing architecture. The most popular conservatory styles in Scotland and the materials commonly used in their construction are discussed below to enable you to transform your home into a haven of beauty and tranquillity.
Lean-to Conservatory
A lean-to conservatory is a simple and contemporary style that complements both modern and traditional homes. Its design features a roof that slopes from the main house, making it ideal for properties with limited space. This style maximizes natural light and offers a seamless transition between your indoor and outdoor spaces.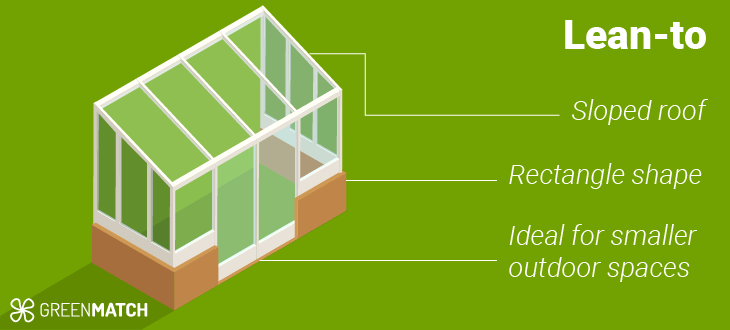 Edwardian Conservatory
Inspired by the polish of the Edwardian era, this conservatory style features a square or rectangular shape, allowing for maximum floor space. Its symmetrical design and flat-fronted appearance create a timeless look that blends seamlessly with various architectural styles. The Edwardian conservatory is known for its versatility, making it suitable for both traditional and contemporary homes.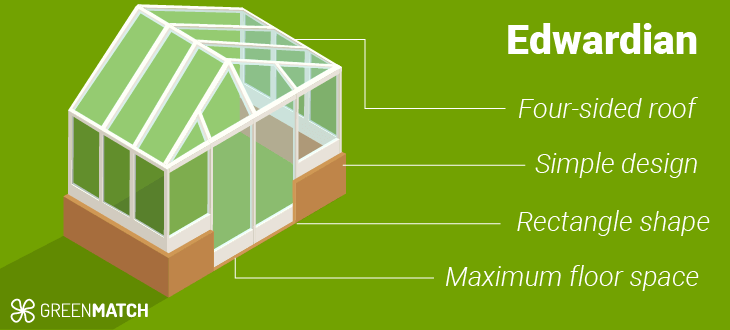 Victorian Conservatory
The Victorian conservatory is renowned for its classic and ornate design. It typically features a bay front, a steeply pitched roof, and intricate detailing. This style exudes charm and grandeur, adding a touch of elegance to any property. The Victorian conservatory is a popular choice among those seeking a traditional and romantic atmosphere in their home.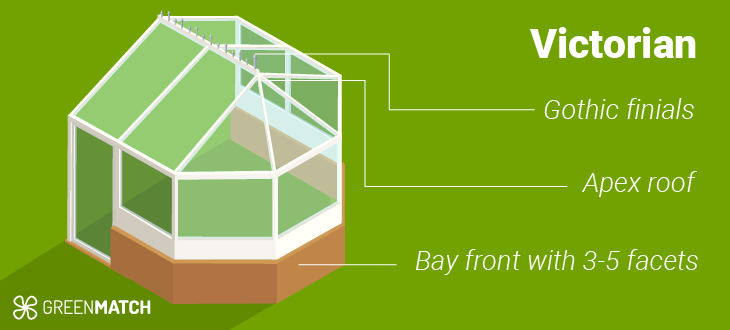 Materials used in conservatory construction
uPVC Conservatories: uPVC (unplasticized polyvinyl chloride) conservatories are highly popular due to their durability, low maintenance requirements, and excellent thermal efficiency. uPVC frames are available in various colours and finishes, allowing you to customise the look of your conservatory. They offer a cost-effective option without compromising on quality.
Wooden Conservatories: Wooden conservatories exude natural beauty and warmth, providing a traditional and timeless appeal. Timber frames offer excellent insulation properties and can be stained or painted to fit your home's aesthetic. Wooden conservatories require regular maintenance to protect against weathering, but their elegance and charm make them a favoured choice for many homeowners.
Aluminium Conservatories: The aluminium conservatory offers a sleek and contemporary option. They are lightweight, strong, and highly resistant to corrosion, making them ideal for areas with harsh weather conditions. Aluminium frames can be powder-coated in various colours to suit your preferences. This material choice provides a modern aesthetic while ensuring durability and longevity.
By selecting the conservatory style and material that best suits your tastes and requirements, you can create a space that enhances your lifestyle and seamlessly integrates with your home. So, ready to take the next step in bringing your dream conservatory to life? We are here to help! At GreenMatch, we excel in providing top-quality conservatory installations in Scotland. Our team of experts will guide you via the process, offering personalised solutions to meet your specific needs. 
Don't delay any further – take the first step towards your perfect conservatory by getting a quote from us today. We will connect you to our experienced professionals providing you with a detailed estimate tailored to your desired style and material. To get our 3 free quotes enabling you to compare and save, click the button below to get started. 
Get Conservatory Quotes Now
Fill in the form in less than a minute.
Do you need planning permission for a conservatory in Scotland?
If you're considering adding a conservatory to your home in Scotland, one question often arises whether planning permission is required. The good news is that, in many cases, you can build a conservatory without obtaining planning permission. However, it's important to note that certain limitations and criteria must be met. Let's delve deeper.
How big can a conservatory be without planning permission in Scotland?
In Scotland, the size of a conservatory plays a crucial role in determining whether planning permission is required. As of the time of writing, you can generally build a conservatory without planning permission if it meets the following criteria:
Size:
The conservatory does not exceed 8 metres in depth for detached houses and 6 metres for semi-detached or terraced houses.
The conservatory does not exceed 4 metres in height.
The conservatory does not cover more than half of the land around the original house.
It's critical to remember that these criteria are subject to change, and it's recommended to check with the local planning authority or refer to the official government sources for the most up-to-date information. This ensures you have accurate and reliable information regarding planning permission requirements for your specific circumstances.
If you live elsewhere in the UK, check out our local conservatory pages to find out more about planning permissions in your home country.
Find conservatory installers in Scotland and compare quotes
The best way to work with a reputable company that understands your money's value is by comparing quotes from different installers. This will enable you to make a knowledgeable decision and secure the best fully fitted conservatory prices without compromising on quality. But how can this be done? 
At GreenMatch, we've taken the guesswork out of the equation by handpicking a network of reputable, experienced conservatory installers in Scotland. When you pick our service, you can rest assured that you'll be connected with professionals who deliver exceptional craftsmanship and quality.
One of the significant advantages of using our service is the ability to compare quotes from multiple conservatory installers. We understand that price is a crucial factor in your decision-making process. By requesting quotes through our platform, you'll have the opportunity to receive up to 3 competitive quotes within a matter of minutes. This enables you to evaluate the accurate and best conservatory prices offered by different installers and choose the option that aligns with your budget and requirements.
Best of all, our service is completely free, and there is no obligation to proceed with any of the quotes you receive. Click the button below to get started.
Get Conservatory Quotes Now
Fill in the form in less than a minute.
Frequently asked questions