Conservatories In Northern Ireland: A Complete 2023 Guide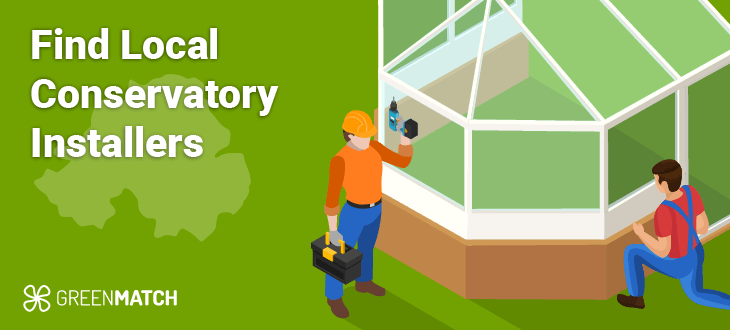 Are you considering adding a beautiful conservatory to your home in Northern Ireland? A conservatory can be a wonderful addition, providing you with extra living space and allowing you to enjoy the beauty of the outdoors, even in colder months. However, finding the right installer and navigating the numerous options available can take time and effort. That's why we are here to guide you in everything you need to know in order to make a smart decision.
We understand the challenges of researching and selecting the best conservatory installer. We know you want to find a reliable and reputable company that delivers high-quality results without breaking the bank. That's why we have created a service that takes stress from the equation and puts you in control. Imagine saving valuable time, all with just a few clicks. 
With our service, you can receive up to 3 quotes from trusted conservatory installers in Northern Ireland within a matter of hours. We have carefully selected a network of professionals specialising in conservatory installations, ensuring you get the best options available.
Whether you're looking for a replacement conservatory or considering adding a new one to your home, our service is designed to make your life easier. 
Say goodbye to endless hours of research and endless phone calls. With our user-friendly platform, you can quickly and conveniently compare prices and choose the best installer for your needs. Moreover, all our quotes come completely free and without any obligation because we believe in providing you with the information you need to make an informed decision without any pressure. So why wait? Click the button below to get started.
Get Conservatory Quotes Now
Fill in the form in less than a minute.
Conservatory in Northern Ireland prices in 2023
When adding a conservatory to your home in Northern Ireland, one of the key factors to consider is the cost. Understanding the average prices for different types of conservatories can help you plan your budget effectively and make an informed decision. To give you a clear understanding of the average costs of conservatories, let's break it down by the different types of conservatories commonly available in the market. 
Conservatory costs in Northern Ireland 
Conservatory Type
Average Price Range (New)
Lean-To Conservatory
£7,500 –  £15,080
Victorian Conservatory
£11,500 –  £25,190
Edwardian Conservatory
£10,000 –  £22,750
T-Shaped Conservatory
£14,215 – £31,045
Orangery
£26,495 – £54,160
Please note that these price ranges are approximate and can vary depending on various aspects, such as size, materials used, additional features, and the complexity of the installation. Requesting detailed quotes from different installers to get an accurate estimate for your specific requirements is always recommended.
Now, let's explore the differences between installing a new conservatory and replacing an existing one. When opting for a new conservatory, the overall costs typically include the construction of the base, the framework, glazing, the roof, and any additional features you choose to incorporate. On the other hand, when replacing a conservatory, the costs primarily involve dismantling the old structure, disposing of the materials, and installing the new conservatory in its place.
Replacing a conservatory can be more cost-effective than building a completely new one, as the existing base and foundation can often be utilised. Complete replacement with a base should be £20,000 – £50,000, while replacing without a base is £15,150 – £22,560 on average. This can reduce overall costs while allowing you to upgrade and enhance your living space. 
Conservatory types in Northern Ireland
There are various styles and materials to choose from when adding a conservatory to your home in Northern Ireland. Each type offers its unique charm and benefits, allowing you to create a space that complements your home's architecture and suits your lifestyle. 
Lean-To Conservatory: Embracing Simplicity and Versatility
The lean- to conservatory is popular among homeowners in Northern Ireland due to its simplicity and versatility. Also known as a Mediterranean or sunroom conservatory, this style features a sloping roof that leans against the existing wall of your home, making it a great option for properties with limited space or height restrictions. The lean-to conservatory offers a contemporary, minimalistic design that seamlessly blends with modern or traditional homes.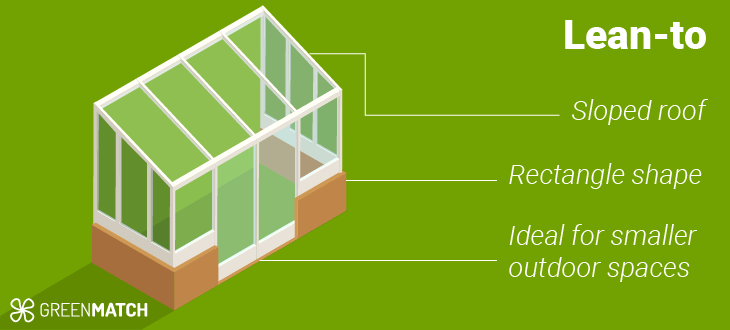 Key Features:
Simple and streamlined design
Ideal for properties with limited space
Versatile usage as a sunroom, dining area, or home office
Edwardian Conservatory: Timeless Elegance and Spaciousness
The Edwardian Conservatory is an excellent choice if you're looking for a conservatory that exudes timeless elegance and provides ample space. This style is inspired by the architectural designs of the Edwardian era, characterised by a square or rectangular shape with a pitched roof. The symmetrical layout maximises floor space, allowing for versatile use as a living area, dining room, or even a playroom for the family.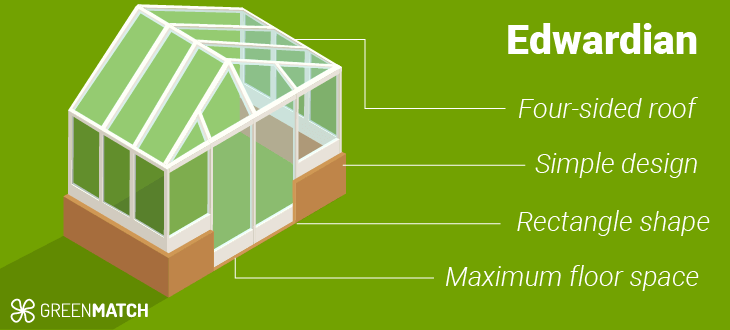 Key Features:
Classic and symmetrical design
Spacious and functional layout
Enhanced natural light and panoramic views
Victorian Conservatory: Adding Charm and Character
For those seeking a conservatory style that adds a touch of charm and character to their home, the Victorian conservatory is a popular option. This design takes inspiration from the Victorian era, featuring ornate detailing, a bay front, and a multi-faceted roof. The Victorian Conservatory creates a sense of grandeur and elegance, making it a perfect choice for period or traditional homes.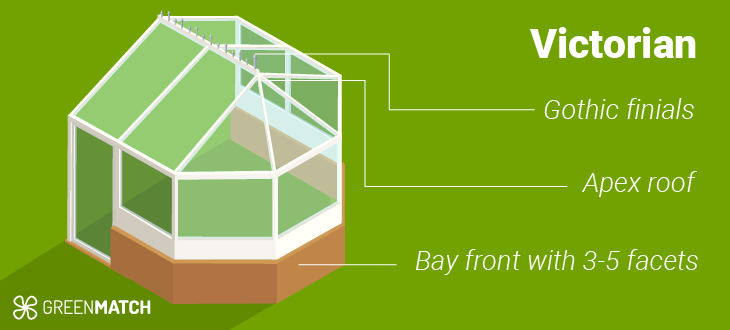 Key Features:
Ornate and decorative design
Bayfront for a panoramic view
Suitable for homes with character and period architecture
Materials commonly used in their construction
uPVC Conservatories
uPVC (unplasticised polyvinyl chloride) conservatories are popular due to their affordability, low maintenance requirements, and durability. uPVC frames are known for their excellent insulation properties, helping to regulate temperature and reduce energy costs. They are available in various finishes, including wood grain effect, allowing you to achieve the timber look without maintenance.
Wooden Conservatories
Wooden conservatories offer a classic and timeless appeal, adding warmth and natural beauty to any home. They are often constructed using hardwood, such as oak or mahogany, known for their strength and durability. Wooden frames provide excellent insulation and can be customised with various finishes and stains to match your home's aesthetics.
Aluminium Conservatories
Aluminium conservatories are favoured for their sleek and contemporary design. They offer excellent strength and durability, allowing for large glass panels and slim frames that maximise natural light and views. Aluminium is highly resistant to weather elements, making it a low-maintenance option for conservatory construction.
So, are you ready to add a conservatory to your home without the overwhelming task of researching installers and comparing prices to discourage you from your vision? Then, allow us to help you with our simplified process and help you find the perfect solution. With just a few minutes of your time, you can receive up to 3 free quotes from trusted conservatory installers in Northern Ireland. 
We have curated a network of professionals who specialise in conservatory installations, ensuring you receive competitive prices without compromising quality. Take advantage of this opportunity to enhance your home with style, elegance, and functional living space. Click the button below to get started.
Get Conservatory Quotes Now
Fill in the form in less than a minute.
Planning permission for conservatories in Northern Ireland
It's important that you understand the planning permission requirements before proceeding with the construction. While some conservatories may fall under permitted development rights and not require formal planning permission, there are certain limitations and guidelines to consider. 
How big can a conservatory be without planning permission in Northern Ireland?
In Northern Ireland, the size restrictions for conservatories that can be built without the need for planning permission fall under permitted development rights. These rights allow homeowners to make certain alterations and additions to their properties without going through the formal planning permission process. According to the current guidelines set by the Department of Infrastructure in Northern Ireland, a conservatory can be built without planning permission if it meets the following criteria:
1. Size:
The conservatory must not exceed 6-8 metres in height for a detached or semi-detached property.
The conservatory must not exceed 3 metres in height for a terrace or end-terrace property.
The overall width of the conservatory, including any extensions, should not exceed half the width of the original house.
 2. Distance from Boundaries:
If the conservatory is located within 2 metres of the property boundary, the eaves height (the point where the roof meets the walls) should not exceed 3 metres.
It's important to note that these guidelines are subject to change and may vary based on the specific circumstances of your property. Therefore, it's recommended to consult the official planning authority or visit the planning portal website for the most up-to-date and accurate information.
Live elsewhere in the UK? To find out more about planning permissions for conservatories in your home country check out our other local conservatory pages:
Find conservatory installers in Northern Ireland and compare quotes
Embarking on installing a conservatory in your home is an exciting prospect. It adds value to your property and creates a beautiful space where you can connect with nature and enjoy the comfort of indoor-outdoor living. But the only way to do this and get the value of your investment is by comparing quotes from multiple conservatory installers. By obtaining quotes from different installers, you gain insight into the costs associated with your conservatory project, even when the fully fitted conservatory prices vary significantly. 
When you receive multiple quotes, you can evaluate the materials, craftsmanship, and guarantees different installers offer. This not only ensures that you select a reputable and reliable company but also gives you the confidence that your conservatory will be built to the highest standards of quality and durability. But how could you do that without wasting your time researching all over the internet or calling them individually without getting the best? Don't worry; GreenMatch is here to help you.
We have done the groundwork for you. All the installers in our network have been thoroughly vetted to ensure their expertise, professionalism, and commitment to delivering exceptional results. Knowing that your conservatory project is in safe hands, you can have peace of mind. Our service allows you to get up to 3 quotes within 48 hours. You can then compare prices and find the most competitive offer. 
All our quotes come completely free and without any obligation. Click the button below to find the best conservatory installation for your home in Northern Ireland.
Frequently asked questions