Solar PV expert Joshua M. Pearce shares with GreenMatch:
Most customers do not need to worry too much about efficiency of a solar panel because you buy solar panels per unit power measured in Watts. When you know your energy use per year an installer can help you calculate how many solar panels and their power to provide that electricity. Efficiency only becomes a concern when your roof is small and you have a large electricity need.

Luckily, the efficiency of solar panels are increasing across the entire PV industry as they switch to black silicon (solar cells that look like Darth Vaders eyes) that suck up almost all the sunlight. In general, the industry is moving to black silicon not only because it can push efficiency over 20% but also because black silicon is more economic than traditional panels.

Joshua M. Pearce is the John M. Thompson Chair in Information Technology and Innovation. He holds appointments at Ivey Business Schooland the Department of Electrical & Computer Engineering at Western University. He runs the Free Appropriate Sustainability Technology research group.
Monocrystalline
Monocrystalline solar panels have the highest efficiency rate of 15 – 20%. This means that they can convert between 15% and 20% of sun energy into usable energy.
This type of solar panel is growing more popular also because of black silicon panels which are monocrystalline panels made from silicon with a high purity level. It is also space efficient because they generate more energy per area compared to other types. One square metre of a monocrystalline panel will generate 10W more than the same size as a polycrystalline solar panel.
On the other hand, monocrystalline panels are the most expensive solar panel type due to their high efficiency and the quality of silicon used.
Polycrystalline
Due to their high-temperature tolerance, polycrystalline solar panels generate more electricity over the year compared to monocrystalline panels.
Polycrystalline panels are a cheaper alternative to its monocrystalline variant. Although both types are made from silicon, in polycrystalline, many fragments of silicon are melted to form the wafers for the panel, while in monocrystalline silicon is formed into bars and cut into wafers.
A downside of polycrystalline panels is that they are less efficient because their silicon material is less pure. You can expect an average efficiency rate between 13-17%.
What Is the Cost Of Solar Panels?
Naturally, cost is an important determining factor for how many solar panels you need. Cost of solar panel in the UK depend on several factors that include the size and type of solar panels. The cost ranges from £5,000 to £13,000 for solar panel system sizes ranging from 3 kW to 12 kW solar systems in the UK.
3kW system
4kW system
5kW system
6kW system
You can find an estimation of prices per solar panel system size in the table below:
Average Solar Panel System Prices

| Solar Panel Size | Number of Panels | Price |
| --- | --- | --- |
| 3 kW | 12 | £5,000 – £6,000 |
| 4 kW | 16 | £6,000 – £8,000 |
| 5 kW | 20 | £7,000 – £9,000 |
| 6 kW | 24 | £8,000 – £10,000 |
| 12 kW | 48 | £11,000 – £13,000 |
*These prices are estimates based on a system using 250W panels. These figures are intended as guidance and not as an exact price. We always recommend getting a tailored quote for your property.
Other factors that may affect the cost of solar panels include:
The cost of solar panels in your area
Brand or supplier costs
Labour costs in your area
Site complexities that may require more labour hours
There is also an advantage of getting paid for the energy you generate under the Smart Export Guarantee (SEG), and therefore can result in savings in the long run. Unlike the former Feed-in Tariff scheme, the SEG is a type of solar panel funding that requires that all exported energy is paid by your supplier.
All of the cost figures we provide in this article are estimates based on real installations. However, that doesn't mean your costs will be the same. Your final cost will vary depending on your unique situation. If you'd like quotes tailored to your situation before investing in a solar system, then GreenMatch can help you.
Simply fill in our 1-minute form and we'll connect you with up to 4 different vetted installers near you who will each offer you their most competitive quote tailored to your energy demands. Say goodbye to the hours spent looking for the best deal.
Quotes from local engineers
Payment by finance available
Save up to £729 per year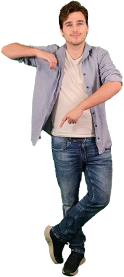 Optimise your home and save the planet
Do I Need a Solar Battery Storage System?
Deciding whether to install solar battery storage with your solar panels depends on your interests. If you would like to avoid energy bills and reduce reliance on grid power, then installing your solar panels with solar battery storage is the most appropriate option. However, if your goal is to reduce your energy bills, then installing solar panels without solar battery storage can be an option.
A solar battery storage has several benefits;
You can store the unused energy generated by your solar panels
You will be less reliant on the grid electricity
You will be more environmentally friendly
You have reduced or no electricity bills
Households that install solar panels with battery storage use about 80% of the energy they generate while households without battery storage use only 40% of the energy they generate.
The amount of money you can save by installing your solar panels with solar battery storage depends on the number of solar panels installed, the size of the solar battery installation, and how much the batteries can discharge. With grants you can also cut down on the solar battery storage price.
If you would like to save more energy, then you would have to install more panels and more batteries. A solar professional can advise you on different options and costs.
How Do I Find the Right Installer?
Installing solar panels is a relatively expensive, long-term decision, but when done right, it's a home improvement project that can pay off in the long run.
It's important to find the right installer that can advise you on the most suitable system, and that can execute the project smoothly.
When looking for a solar panel installer, you should always get multiple quotes to ensure you are being given a fair price.
It is also a great idea to run a background check on the installer to ensure they have the right qualifications and a good track record of happy customers.
It's a great idea to be prepared for your conversation with an installer and to help you in your research, you can follow our 6-step guide to finding the best solar panels in the UK in the video below:
If you are ready to speak to a professional installer about how many panels you need, fill in the contact form and get up to 4 tailored quotes from suppliers in your area. The service is free and non-binding!
Quotes from local engineers
Payment by finance available
Save up to £729 per year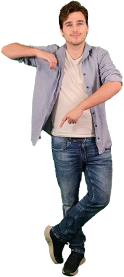 Optimise your home and save the planet