Doors for Your Home: Your Complete Guide 2023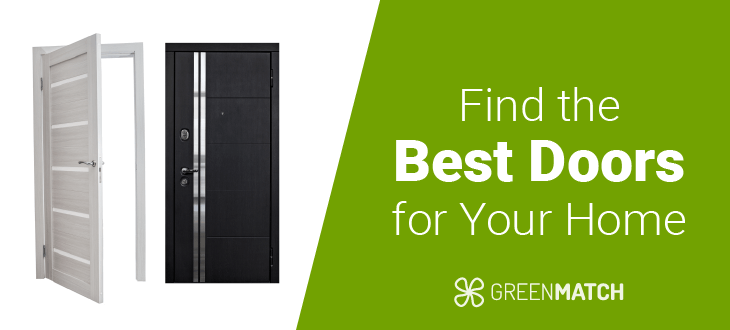 The doors in and out of your home can bring style, energy efficiency, and security to your home. All of these are important to consider when it comes time to install new or replacement doors. 
There are many styles, colours, decorations, and customisable door options which can help enhance the appearance of your entire home.
You can opt for some highly energy-efficient materials and some double glazed windows to prevent excess heat escaping from your home and running up your energy bills.
No matter your budget, new doors will bring so many benefits to your comfort and security. You might even be eligible for a government grant that could help cover the costs or offer a free replacement.
In this guide, we'll take you through all there is to know about the most popular styles, materials, and glazing options out there. New doors can be a big investment, which is why we've also provided cost estimates to help you get a sense of how much you can expect to pay for the supply and installation of your new doors. 
We can also connect you with up to 4 of the best local door installation companies operating in your area. They will offer you tailored quotes which you can compare and choose between. This will save you from all the countless hours it would take to find installers yourself. 
All of the installers in our network are vetted by our team, so you can be sure that you're choosing between only the most professional and qualified options.
It's 100% free with no obligations. For up to 4 tailored quotes within 48 hours, fill in our form today! 
Quotes from local engineers
Payment by finance available
Save up to £170 per year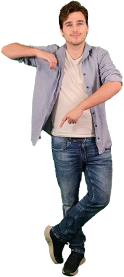 Optimise your home and save the planet
How much is a front new door in the UK?
In the UK, a new front door costs between £840 – £4,235, including installation. 
The type of door you install will have a huge bearing on the supply and installation costs, whether it's a front door, a back door, or a patio door. For example, uPVC door prices can start as low as £340 while wooden doors can go up to £2,000+.
Traditional doors with a side-mounted hinge will increase in price the larger they are. Door sizes in the UK can go up to around 3,000mm in height and 1,000mm in width. 
Patio door costs  (sliding or bi-fold doors) are influenced by the number of panels you install. The more panels, the higher the cost. 
Total new door cost will also increase should you choose to install side panels. Fully glazed side panels typically add between £150 – £300 to the final cost. 
Fitted front door prices in the UK, including installation, vary depending on how long the job takes, the company you choose, and your location. A simple front door installation will usually take up to 1 day. Door installation rates tend to cost between £200 – £300 per day.
Below we've broken down the costs for new white uPVC front doors, back doors, and patio doors. 
How much is a new door in the UK?
Type of door
Supply costs
Fully fitted costs
Front & back doors
£340 – £2,235
£840 – £4,235
French doors
£750 – £2,365
£1,250 – £4,365
Patio doors
£895 – £6,745
£1,395 – £8,745
Bear in mind that the costs provided above are only estimates based on our extensive market research. For an accurate quote, tailored to your home's specifications, it's best to consult a professional door installer. 
Different types of doors for your home
Front doors in the UK come in many shapes and sizes. Then there are various patio doors popular among homeowners looking to create a stylish connection to their outdoor space. 
Let's take a look at the different types of doors available for your home in the UK. 
Front and back doors
While there's no real difference between front and back doors, front doors may be fitted with some additional hardware that will improve their security, or come with decorative options that enhance their aesthetic appeal. 
There are many external door variations that are popular across the UK. Generally, you can opt for a solid door or a door with glazing panels. Glazing options can include a single small glazing panel, up to a fully glazed door. 
Glazing panels can also come with various decorative options, toughened glass, or enhanced thermal efficiency. 
Below we've listed some of the most sought-after door styles available in the UK. 
Contemporary doors
Contemporary door styles are usually minimal and will incorporate clean lines.
Any material can be customised to suit a contemporary aesthetic, whether it's a solid wooden door with panels or grooves running through it, or a steel door with a single long frosted glass panel.
Flush front doors are another popular contemporary design choice, where the door closes in line, "flush", with the frame. 
Cottage doors
Originally built in old English working cottages, these doors have become popular for their simplistic charm. While they were traditionally made using wooden groves, cottage doors have taken on many iterations over the centuries. Therefore, many designs can offer the cottage aesthetic. If wooden doors are beyond your budget, then you can also consider uPVC doors with a woodgrain effect for a fraction of the price. 
Stable doors
Stable doors are a popular style of cottage doors that amplifies the countryside appeal and brings plenty of ventilation and natural light into your home. Stable doors are split horizontally into two clear sections so that the top section can open independently from the bottom. These doors are also traditionally made from wood and are best suited to small detached homes or countryside homes. 
Due to the more intricate operation, stable doors can cost upwards of 50% more than traditional doors. 
Patio doors
Patio doors have come to mean any type of door that opens into your garden or patio. Patio doors usually offer wide open views, natural light, and open the space between the indoors and outdoors. Patio door styles range from romantic French doors, to elaborate bifold doors.
Below we've listed some of the most popular patio door styles.  
French doors
French doors create a much sought-after sense of luxury and elegance in your home. French doors traditionally feature a set of double doors with grid-style glazing patterns that are separated by Georgian or astragal glazing bars. Nowadays, French doors come in many variations and can be made from any material. 
Compared to other patio door styles, sliding doors will cost at least 30% more than French doors, whereas bifold doors can start at double the price. 
Sliding doors
Sliding glass doors are an iconic feature of any garden or patio. If you're looking for wide-open, unobstructed views and maximum ventilation, then sliding doors are the way to go. Sliding doors are also highly practical since they neatly slide over each other. This means they won't take up any space as they open or close.
Sliding doors usually feature two sliding panels, but they can be fitted with more. Naturally, the more panels fitted, the higher the cost. 
Bifold doors
Bifold doors are perhaps the most elaborate option you could choose, adding some luxury style and functionality to your patio doorway. They are made up of 2 or more glass-panelled doors that fold in on each other when opened. The doors then neatly stack to the side of the frame. This creates a wide open space. The more panels you install, the more space you will open up. 
Because of their more elaborate operation, bifold door costs can be 50% higher than sliding doors. Typically bifold doors feature 3-5 panels, but some companies can install up to 10 panels. 
To get an idea of how much some new doors will cost you, according to the size of the doors, the number of panels, and other features, you should seek out installers who can offer you an itemised quote that's tailored to your specific project. 
Comparing multiple quotes is the best way to find a good deal and save some money on your investment. Rather than spending countless hours looking for installers, researching their credentials and background, and waiting for their quotes, you should let the dedicated team at GreenMatch do the hard work for you. 
Simply click the button below to receive up to 4 new door quotes from professionals in your area. It's free, fast, and comes with no obligations. 
Quotes from local engineers
Payment by finance available
Save up to £170 per year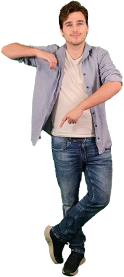 Optimise your home and save the planet
Double and triple glazed doors
As we've mentioned, new doors come with varying options for glazing designs. Some doors might only feature a single top window, whereas others might be made almost entirely out of glass. Generally, the more glass fitted into your door, the higher the double glazing costs will become. 
Insulating your doors with double glazed panels becomes more necessary the more glazing that your door features. The main reason for this include:
Double glazing prevents excess heat loss from your home, keeping you warm and comfortable in the cold months. 
Similarly, over summer, double glazed doors will help keep your home cooler since the heat from the sun cannot easily pass through the double-layered glass. 
Two layers of glass also make it harder to break through your door. You can also choose toughened glass to improve your security even further. 
If you live in a noisy neighbourhood, or near a busy road, then double-glazing your door will help prevent outside noise from disturbing your indoor comfort. 
With triple glazing, all of these features are heightened even further. This is because a third sheet of glass is fitted in the frame, adding another layer of insulation, security, and noise prevention. In terms of costs, triple glazing usually costs between 20-30% more than double glazed front doors. 
Because of this, we only recommend triple glazing for those who can make use of the extra benefits. For example, if you live in an especially cold climate, then you should consider triple-glazed doors. 
The best material for your front door
While different materials offer varying degrees of strength, durability, and energy efficiency, the right choice of material will depend more on your design preferences and budget. 
Below we've outlined the main pros and cons you should consider when choosing between door materials. 
uPVC doors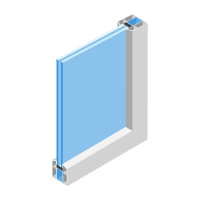 uPVC (unplasticized polyvinyl chloride) doors are the most affordable material available, yet offer all the same benefits as the most expensive materials out there- especially when it comes to energy efficiency and durability. For these reasons, they have become one of the most popular materials in the UK.
The main advantages of a uPVC door include:
They are cheap to produce and manufacture leading to comparatively lower costs for consumers.
uPVC is highly recyclable- it can be melted down and reused up to 10 times.
uPVC requires very little maintenance besides the occasional wipedown with a damp cloth.
You can customise uPVC to have a wood-grain or aluminium finish which will give the appearance of these materials for a fraction of the cost.
uPVC is resistant to corrosion, warping and is highly durable against physical damage and harsh weather.
The one main downside to uPVC is: 
While uPVC doors can last between 20-25 years before they need to be replaced, other materials tend to last even longer.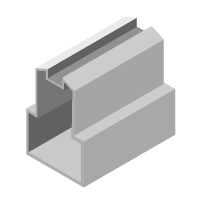 Steel doors
Steel doors are quite simply unmatched in terms of their strength. In terms of long term value, steel is a very smart choice since it's very long-lasting and practically unbreakable.
What are the main advantages of steel doors?
They are extremely durable which prevents physical damage and improves the security of your entire home.
Steel doors are more affordable than aluminium doors, yet can last as long as 50-100 years.
Steel is the best material for reducing outside noise from disturbing you in your home.
Some of the downsides to steel doors include:
Like aluminium doors, steel can be prone to creating condensation on your door. 
Steel is more easily scratched or dented which could lead to rust forming on your door or a costly repair job.
Aluminium doors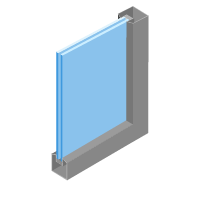 Aluminium makes a modern front door option but it is more commonly found in patio doors since they provide sleek slimline door frames that open up the views to the outside.
While aluminium itself is a poor insulator, modern aluminium doors are fitted with thermal break technology, making it a highly thermally efficient and energy-saving material.
The main advantages of an aluminium door include: 
Aluminium is corrosion resistant and it will never warp. 
Aluminium is a fashionable choice that compliments a lot of interior design and architecture. 
It can last upwards of 45 years.
The few downsides to aluminium doors include:
During cold weather, condensation may start to form on your aluminium doors (air humidifiers will help prevent this).
While still not as expensive as timber doors, aluminium costs more than uPVC and steel doors, despite not providing the same levels of durability as steel. 
Wooden doors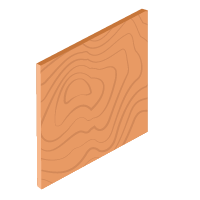 With the proper maintenance, timber doors can outlast any other material, and forever maintain their timelessness.
Despite the initial high investment, timber doors have never gone out of style, and can be seen in many variations across the UK.
Take a look at some of the main advantages of timber doors:
This material is highly versatile, with many customisable options that will suit any style of home whether it's traditional or contemporary.
Wood is a natural insulator that will absorb and retain heat, which helps regulate the temperature of your home.
Wooden front doors have lots of kerb appeal as they are often designed with incredible craftsmanship.
With that being said, there are some key downsides to installing timber doors: 
Timber is considerably more expensive than most other materials. In most cases, timber doors start at prices 50% higher than uPVC. 
Keeping timber doors involves some costly maintenance. To prevent the wood warping or rotting, timber doors should be repainted every 5 years, or restained every 3 years. 
Composite doors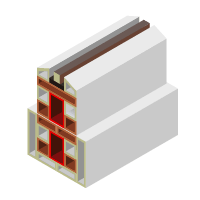 Composite doors are commonly made with a timber core and then surrounded by layers of uPVC. Therefore, these doors can combine the benefits of these materials to create a door that's sturdy and long-lasting with very little maintenance. 
The main advantages of composite doors are:
Composite doors can last for decades without changing in appearance or requiring much maintenance since the wooden core is protected against warping by uPVC or other weatherproof materials.
Combining the strength of multiple materials makes composite doors some of the most secure and durable doors out there.
The main downside to installing a composite door is: 
Composite doors are some of the most expensive doors in the UK since they require more materials and specialised manufacturing. 
Whichever style and material door you choose, getting your hands on some fair and accurate quotes can sometimes take you several hours, if not days. That is unless you get your quotes from GreenMatch. 
For up to 4 quotes from the top-rated door installers in your area, simply fill in the form at the top of the page. Within 48 hours, you can hear back from carefully vetted installers whose quotes you can compare so you know you are getting a good deal. 
Our service is 100% free and you are not obligated to accept any of the quotes you receive. 
Quotes from local engineers
Payment by finance available
Save up to £170 per year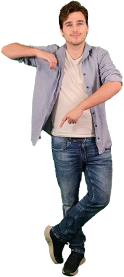 Optimise your home and save the planet
Grants for replacing doors in 2023
Currently, there are no window and door grants available in the UK for door replacements. Several grants aim to improve insulation across homes in the UK, therefore, if your door is especially run down, damaged, and inefficient, then you should get in touch with your local authority and ask if you're entitled to a door replacement. 
At the very least, you may be eligible for some other home improvements or you may get free draught proofing on your door.

ECO4
ECO4, the fourth iteration of the Energy Company Obligation scheme, obligates energy suppliers with more than 150,000 domestic customers to fund energy efficiency upgrades across homes in Great Britain (Scotland, England and Wales). 
The scheme aims to help low-income households alleviate the costs of fuel poverty and improve the UK's housing stock. 
To be eligible for ECO4, you must be receiving income-related benefits. Both homeowners and tenants in a privately rented property can apply for the scheme. 
Affordable Warmth Scheme 
If you live in Northern Ireland, you're a homeowner, and you earn less than £23,000 per year, then you may be eligible for the Affordable Warmth Scheme. 
This scheme grants up to £7,500 based on the extent of energy efficiency upgrades that may be necessary in your home. 
To apply, you can contact your local council and explain your situation. Then a surveyor will be sent to your home to assess the extent of work that should be carried out and how much of the grant you qualify for. 
Find doors suppliers in the UK
Finding the right company to supply and install your new door requires a lot of time and patience. It's important to check the company's qualifications and credibility by checking their website and looking at customer reviews. 
You should also do this for multiple companies, and request quotes from those that you deem most suitable for your project. We also recommend that you shop around for local quotes, since these companies will usually charge you far less and will offer a more efficient service. 
Altogether, this process is a long one that requires a lot of patience. It can take hours of searching, and sometimes many days before you can finally get some quotes to compare. 
Alternatively, you can use GreenMatch's quotes service. We offer up to 4 free quotes within 48 hours. We will only connect you with the most suitable installers based in your local area, and all of the installers in our network have been carefully vetted by us.
We can help you get straight to the part where you're choosing between the best options around. To get your quotes, click the button below and fill in our short form. 
Quotes from local engineers
Payment by finance available
Save up to £170 per year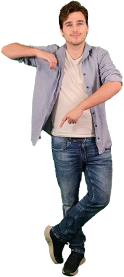 Optimise your home and save the planet
Frequently asked questions