How Much do Bifold Doors Cost in the UK in 2023?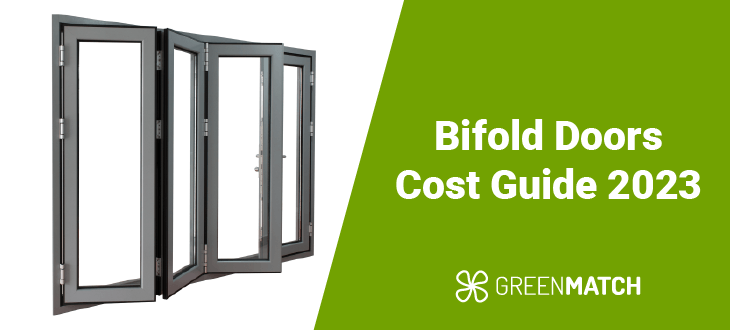 In the UK, bifold doors tend to start at prices around £2,000, and cost up to around £6,500+. The total cost for new bifold doors will mainly depend on the number of panels you would like to feature, the size of the doors themselves, and the materials you choose. 
Compared to other patio door types, bifold doors provide a greater opportunity for unobstructed open space into your back garden or patio. They also allow abundant natural light into your home. For these reasons, bifold doors have become increasingly popular in the UK. 
As well as the price of the bifold doors themselves, you'll also need to consider the installation costs. Altogether, including installation, bifold doors tend to cost between £2,500 –  £8,500. While this is certainly a big investment, this cost guide will take you through the main costs involved in buying and installing new bifold doors and highlight various ways you can bring the total costs down. 
One of the smartest ways to limit the total costs of bifold doors is to shop around for the most competitive quotes in your area. However, to do this, you may end up spending a considerable amount of time researching the most reputable installers and reaching out to them for quotes. 
Alternatively, you can leave it to the dedicated team at GreenMatch. Using the details you provide in the form, linked below, we will find the best, most suitable bifold door installers in your area. You'll then receive their tailored quotes which you can then select from. 
With GreenMatch, the process of getting quotes is a whole lot easier. And the best part is, it's completely free! Get started today by clicking the button below.
Quotes from local engineers
Payment by finance available
Save up to £170 per year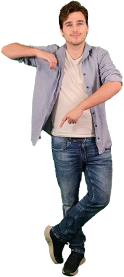 Optimise your home and save the planet
What are bifold doors?
Bifold doors are made up of 2 or more panels that fold into each other when opened to create a spacious walkthrough to a garden or another room. Once folded, the doors stack to the side of the door frame. The panels themselves are typically made up of large double glazed panes and framed with either uPVC, aluminium, wood, or a composite material.
The type of material can have a grave impact on prices. uPVC door cost is far lower than that of wooden or composite doors. uPVC 3-panel bifold doors can start at £2,230 while wooden ones go for £3,345 on the cheaper side while the cost of a composite door can be somewhere in the middle.
The number of panels in your bifold doors directly impacts the extent of the open space they create between your indoor and outdoor areas. Some companies even offer options with up to 20 panels.
How much do bifold doors cost?
The main factors that will influence the price of bifold doors is the material and the number of panels. Using triple glazing instead of double glazing will also drastically increase the total cost you end up paying by at least 30%. 
The tables below show the potential costs (before installation) of bifold doors with 3, 4, or 5 panels depending on the material used. The estimates provided throughout this article are based on standard sized (2080mm x 2100mm) double glazed bifold doors. 
Bifold door costs 
Bifold doors with 3 panels
Material
Potential Cost
uPVC
£2,230 – £3,035
Aluminium
£2,900 – £3,945
Timber
£3,345 – £4,555
Bifold doors with 4 panels
uPVC
£3,190 – £4,13
Aluminium
£4,145 – £5,375
Timber
£4,785 – £6,200
Bifold doors with 5 panels
uPVC
£3,515 – £4,495
Aluminium
£4,785 – £6,200
Timber
£5,270 – £6,745
If you're looking for a new front door, check out our New Front Door Cost guide.
It's important to factor in the installation costs too when working out the total price. Therefore, including supply costs, the total costs for bifold doors will likely come to between £2,500 –  £8,500. 
With that being said, these costs, and those provided throughout this article are only estimates based on our market research.
To get the most accurate total prices its best to consult a professional installer who can help you calculate what bifold doors would cost for you, and provide you with an itemised quote for the supply and installation of your new bifold doors.
To help with this, use GreenMatch's free quotes service to get up to 4 exclusive quotes from the best bifold door installers in your area. With their tailored quotes, you have the opportunity to land the best deal possible by comparing to find the most competitive offer. 
All of the installers in our wide network have been carefully vetted by us. We will also ensure that you can take advantage of the best regional rates by connecting you with the best installers in your area. 
To get tailormade quotes from local installers, click the button below. 
Quotes from local engineers
Payment by finance available
Save up to £170 per year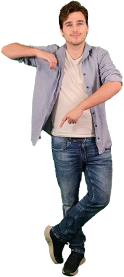 Optimise your home and save the planet
What can affect the cost of bifold doors?
Bifold door supply costs vary depending on a number of factors, including:
Number of panels: typically between 2-7
Size of the bifold doors: standard sizes tend to measure 2080mm x 2100mm
Internal or external installation: this will depend on the available space you have inside or outside your property
Material: uPVC is the cheapest material while aluminium and timber are often more expensive
Type of glass: triple glazing will usually cost at least 30% more than double glazing. You can also get specially treated glass types for enhanced security or thermal efficiency. 
Upgrading the locking mechanisms: most bifold doors will come with modern multi-point locking systems as standard. 
Bifold door materials
When it comes to choosing the right bifold doors for your home, you'll have the choice between several materials for the frame. Each comes with its own pros and cons and will ultimately influence the final cost of the bifold doors.
uPVC
uPVC is the most affordable material and, as a result, the most popular material used for windows in the UK. uPVC doors are widely recognised as the white plastic-looking material – common on new build homes – but is available in a variety of styles and can even resemble the woodgrain of timber.
Naturally thermally efficient
Extensive colour and finish options
Most affordable material
Highly durable and long-lasting
Durable and secure
Standard uPVC might be less visually appealing
Aluminium
Arguably the most modern and stylish option when it comes to choosing a material for bifold doors is aluminium. Even better, they don't need much maintenance at all, a wipe every now and then is enough to do the job.
Thermal efficiency with inbuilt thermal break
Modern and stylish appeal
Resistant to corrosion
Long-lasting
Durable and secure
Condensation could occur over winter months
Considerably more expensive than uPVC
Timber
For the traditional look, timber doors are your best option. This is a naturally beautiful material that fits perfectly with period properties. With the right upkeep, wooden doors will last up to 50 years. 
Naturally thermally efficient
Timeless and luxury quality
Plenty colour and decorative options
Lasts longer than any other material
Durable and secure
Requires periodic maintenance to prevent rotting and warping
Considerably more expensive than uPVC and aluminium
Composite
Struggling to decide between aluminium and timber? Composite doors offer the best of both materials by bonding together the materials. Combining the benefits of these two materials makes composite a long-lasting, strong and durable material that has become ever more popular across the UK.
Bifold door styles
When looking into bifold doors you'll notice they're given 3 numbers that look something like a football formation, for example 5-4-1. In this case, there are 5 panels in total, with 4 opening to the left and 1 to the right.
Bifold doors are commonly seen in a single straight line along the back of the house but it's also possible to have them wrap around a corner.
Bifold doors vs sliding doors
Bifold doors often come up against sliding doors. The key difference here is that while bifold doors slide along to the end of the opening and fold into each other – maximising the space – one side of the sliding doors remains stationary, meaning that you only have half the amount of space to pass through.
As well as offering less space to pass through, sliding doors often come with a similar or higher price tag – especially if you're considering aluminium frames.
How much do bifold doors cost to install?
The simplest of installations, where there's an existing opening in the wall, could cost between £150 – £500 for a days labour. Any installation more complicated and time consuming will see the labour go above £500+.
There isn't an across the board price for bifold door installation, instead costs will differ depending on a number of factors, including:
Whether there's an existing opening that's suitable for bifold doors
Number of panels
Bifold door material
Whereabouts in the UK you are (installer rates can differ from place to place)
The installer you hire
Ultimately, the final price will come down to the installer you hire as each will have their own rates. For this reason, we highly recommend getting multiple quotes so that you can be confident that you're not being overcharged.
Free bifold door installation quotes
To get the very best price for a bifold door installation, we highly recommend comparing multiple quotes from the top rated installers in your area. It's important not to go for the very first installer you come across, or simply choose the cheapest option out there. 
Rather, you should carefully consider their expertise, customer testimonials, and professionalism. Altogether, company by company, this could take you some time. That's where GreenMath's free and exclusive quotes service can help you. 
It's simple: fill in the form, then leave it to us to find the most suitable installers in your area from our network. They will then reach out to you and offer you a tailored quote for their installation services. With up to 4 offers, you can pick the most competitive price knowing that you're choosing between professional, vetted installers. It's 100% free and you're under no obligation to accept any of the quotes you receive. 
Get started today by clicking the link below.
Quotes from local engineers
Payment by finance available
Save up to £170 per year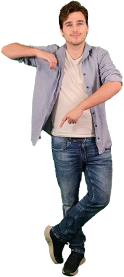 Optimise your home and save the planet
Frequently asked questions