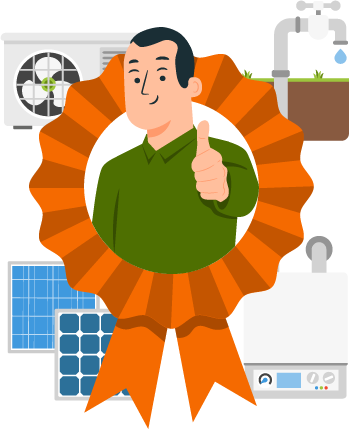 Hi and welcome to GreenMatch! We have helped more than 100,000 UK homeowners to get the best prices on heat pumps, solar panels, energy-efficient boilers, double-glazed windows and other green energy solutions since 2014. Join us on the journey toward a sustainable future!
Easiest way to get quotes on sustainable home upgrades
We're with you every step of the way, making it simpler than ever to have a more sustainable home, from research and getting quotes to finding installers. We're constantly updating our site to provide you with the latest unbiased, objective advice and info.
We've helped more than 100,000 UK homeowners, each beginning their journey by filling out our specially designed form, simplifying the path to an eco-friendly home. In less than a minute you can be on your way to getting the best upgrade for your home.
3 Reasons to choose us
1. Save time
By completing our form and getting a quick response, you not only start your journey with GreenMatch but you'll also skip tedious hours researching the best prices and installers in your area. That's because you can secure up to 4 of the best quotes from certified local installers within our trusted network.
2. Save money
Choosing GreenMatch gives you access to up to 4 free quotes for the energy-saving solution you need. It's designed to help you compare quotes and maximise your savings. You choose the quote that's best for you without any obligations. There's no need to compromise on your budget or needs.
3. Save the planet
Play a role in saving our planet by lowering your carbon emissions. Each environmentally-conscious home upgrade makes a difference, be it solar panels, heat pumps, new double-glazed windows, or replacing your old boiler. We aim to reduce price and knowledge barriers, making green choices easy, stress-free, and cost-effective. Save energy, save on bills, and help save our planet.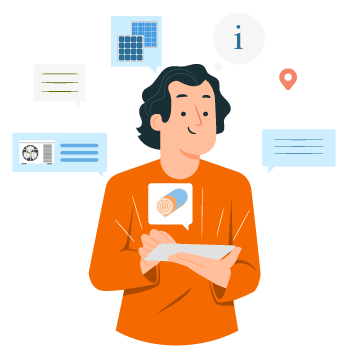 You need a green energy solution
You fill out our form for the solution you need such as solar panels or heat pumps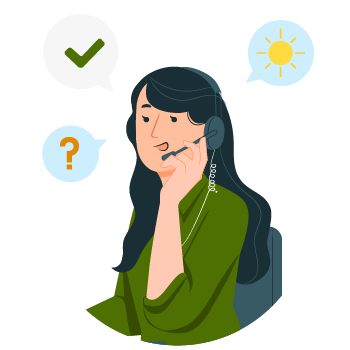 Our customer service reviews your enquiry
We might call you to confirm a few details so we can match you with the best installer.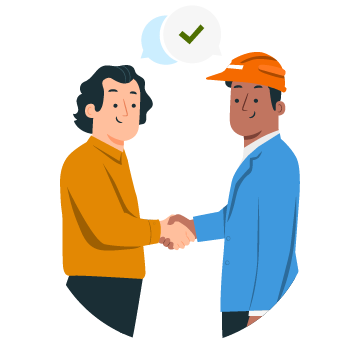 You will receive up to 3 quotes from the installers
You can in your own time compare the solutions, and you're one step closer to your green solution!
Meet our team
We know how difficult it is to find the right energy solution for your home.
That is why we have a dedicated team that is ready to help you Monday-Friday from 09:00 – 20:00 and Saturday from 09:00 – 17:00.
Press & Editorial 
Do you need a statement, do you have energy-related questions or do you need some data? You are always more than welcome to reach out to us at [email protected].
We have been featured in Forbes, The Guardian, The Independent, Harvard University, and Space.com.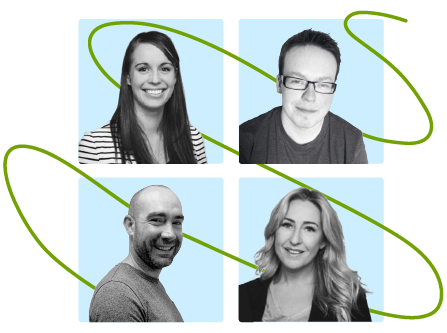 Are you an installer?
We are always looking to expand our network of high quality installers in the UK. It is free to be a part of our network, and there is no membership or hidden fees.
You only pay for the leads you receive. We can help you, if you're interested in reaching out to more customers and expanding your business in different regions in the UK.
Our history
GreenMatch is owned by Leads.io and was founded in 2014 with a vision of creating a more sustainable and transparent market for consumers. Because of that, it has been our mission to help consumers with getting quotes on heat pumps, solar panels, boiler upgrades, and double-glazed windows for the last 9 years.
We are also present in the Nordics with our GreenMatch brand: