Is it worth getting solar panels?
With SEG earnings, you can break even with solar panels much faster, making electric solar panels financially worth it — in addition to the obvious environmental benefits. Furthermore, with continuous improvements to technology, solar panels are becoming increasingly affordable.
Keeping in mind the cost, savings, and earnings mentioned earlier, you can break even on your solar panel investment within the system's lifespan.
For example, with a 3kW system, you can break even after 5.9-7.1 years. With a 4kW system, you can break even already after 5.7-7.6 years. Finally, with the larger 6kW system, you can break even after 5-6.1 years.
So if you've ever asked yourself "are solar panels are worth it", the answer is: yes, they are.
Is it worth buying cheap solar panels?
Solar panels can indeed be expensive, and some will want to find the cheapest solution. Cheap solar panels can make the setup costs more affordable, but they may not be worth it in the long run. After all, investing in solar energy is a decision with long-term implications. Cheap solar panels are likely to have a shorter lifespan and lower efficiency, and for that reason, your savings might be less significant.
When considering installing solar panels in your home, solar panel prices should not be the only factor. It will pay off, in the long run, to invest in high-quality panels and especially in a premium inverter from an MCS-certified installer that has a good reputation in your area.
Are there grants for solar panels in the UK?
In the UK, you can earn money on your solar panels through various solar panel grants and financial schemes depending on where you live. See the table below for an overview.
| Solar Panel Grant/Scheme | Eligible Regions |
| --- | --- |
| 0% VAT | England, Scotland, Wales |
| Smart Export Guarantee (SEG) | England, Scotland, Wales |
| ECO4 (Energy Company Obligation Scheme) | England, Scotland, Wales |
| Home Upgrade Grant | England |
| Home Energy Scotland Programme | Scotland |
| Warmer Homes Scotland | Scotland |
It's important to consider that not all of the active grants and financial schemes are available across the entire UK. We've included the top 6 grants for you to consider. Most notably are the 0% VAT, ECO4, and the Smart Export Guarantee (SEG).
Since the 1st of January 2020, the Smart Export Guarantee has effectively replaced the Feed-in Tariff (FIT). With the SEG, UK homeowners can earn money by exporting surplus energy back to the grid. 
The SEG requires that all energy suppliers with over 150,000 customers must offer a tariff for electricity sold to the grid. Individual energy suppliers can set their own tariffs, but as of 2023, a good export tariff rate is 4-6p/kWh. However, you may find some that go as high as 24p/kWh. 
Another option for solar panel funding is the new VAT reduction on energy-saving products, such as PV panels. This means that, until March 2027, you'll pay 0% on VAT to help homeowners transition to renewable energy. You could potentially see up to tax savings worth £1,000. If you qualify, your solar panel installer should automatically apply this VAT reduction.
You can also consider the ECO4 Scheme if you're eligible. With ECO4, low-income households can replace an inefficient heating system with a more efficient and environmentally friendly system, such as solar PV panels. Part of the requirements is that you need to be receiving government benefits to qualify. If you're not on benefits, you could also consider the ECO4 LA Flex which has less strict requirements.
Pros and cons of solar panels in the UK
There are many advantages of solar panels, and they play a significant role in the progress towards sustainability. As of 2023, the UK generates 7.8% of its total electricity using solar power, and there are currently more than 1 million solar PV installations. The UK's solar capacity is only going to increase over the years.
Besides being environmentally friendly, solar cells provide significant savings on your electricity bill. While there are disadvantages to solar panels, the long-term benefits of investing in solar far outweigh the cons. 
There has been a slight increase in sunshine hours over the years, meaning you can get more and more out of your solar panel investment. The graph below shows the gradual increase in sunshine hours in the UK.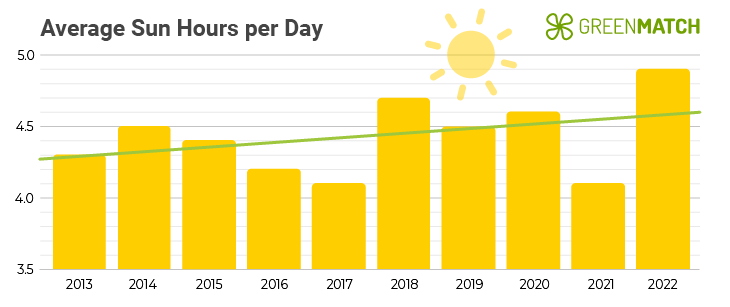 Solar panels can be a great way to cover your household electricity demands free of charge. However, there are downsides to solar panels that must also be considered. Below is a list of the main advantages and disadvantages of this renewable source of energy.
Advantages of solar panels
Cheaper electricity bills
Earn money back
Reduce your carbon footprint
Year-round efficiency
Low maintenance
Independent from the grid
Cheaper electricity bills
With an increase in electric gadgets comes an increase in utility bills. You can reduce your electricity bills by incorporating solar panels into your household.
The energy produced by solar panels is completely free, and surplus energy can always be stored for future use, or exported back to the grid.
Earn money back
With the Smart Export Guarantee (SEG) you can make money by selling surplus electricity back to the grid. The SEG requires that all energy suppliers with 150,000 or more customers must offer an export tariff to homeowners, and the tariff must be above zero.
This means that small-scale solar PV generators will be able to see a return on their investment. However, only new installations can register for the SEG, while those already signed up under the Feed-in Tariff will be bound to those conditions.
Year-round efficiency
Solar panels can work efficiently all year round. While they work optimally during the sunny months, they also produce a considerable amount of electricity during cloudy days and in the winter time.
"Contrary to common belief, solar panels do not need heat to be effective. They simply need sunlight. That means solar panels can be effective even on cloudy days, and certainly during the winter months, too!"
Low maintenance required 
Solar panels have an average lifespan of 25-30 years and require only little maintenance over these years. A good quality inverter might need to be changed every 10-15 years, but apart from that, you can enjoy the solar benefits under normal conditions. 
It is a good idea to have your installer come and inspect your system regularly, in case of any cabling issues or loose brackets. 
You should also clean your solar panels regularly, and ensure there are no leaves or branches on them. Roof-mounted solar panels are essentially self-cleaning, as rainfall can help clean the dust off the system. 
Finally, ensure that there are no trees casting shadows over your panels, as this would reduce their efficiency. 
Independent from the grid 
Solar panels are ideal in remote areas where extending power lines to connect with electrical power grids would be too expensive. Solar PV systems are an affordable, effective solution for remote homes in rural areas of the country.
There is also the possibility of integrating solar batteries into your solar panel system. Solar batteries store the energy gathered by solar cells, saving it for rainy days or for use throughout the night.
Although solar panels can be considered expensive, you can generate electricity for free. In addition, making use of incentives like the SEG can lead to an earlier break-even point.
Reduce your carbon footprint
Switching to solar energy significantly reduces your carbon footprint as it is a green, renewable source of energy. Unlike traditional electricity generators, like fossil fuels, coal, and oil, solar power does not release harmful carbon dioxide (CO2) or other pollutants.
Estimates also show that domestic solar panels could save around one tonne of CO2 per year, which means just one installation can offset approximately 25 tonnes of CO2 over its lifetime.
That is the amount of CO2 that around 50 fully-grown trees would take 25 years to absorb. In other words, you can make a difference by going solar! Get started by clicking on the button below.
Quotes from local engineers
Payment by finance available
Save up to £729 per year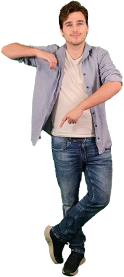 Optimise your home and save the planet