Why 6kW Solar Panels Are a Great Option in the UK
6kW solar panel systems are designed to power large homes or properties, housing families of 5 people. This solution will guarantee your energy demand as well as make your house more eco-friendly. The size of the system allows it to generate just about the right amount of electricity required to meet the daily needs of a large household.
How many solar panels you need for this sized system depends on the wattage of the individual panel. Typically, a 6kW solar panel system using 250 watt panels will require 24 solar panels.
Keep in mind that 6kW solar panel systems are quite big and you will need more than 40 m2 free roof space, plus a little extra room in your attic (usually for the inverter used to convert the current into a usable one). In return for this investment, a 6kW solar panel system can supply an ample amount of free electricity to help you save big on your utility bills.
If you are interested in 6kW solar panel system, fill in our 1-minute contact form to get up to 3 free, non-binding quotes. By comparing quotes from different trustworthy installers, you'll be able to choose the ideal solution for your home that fits your budget.
Quotes from local engineers
Payment by finance available
Save up to £729 per year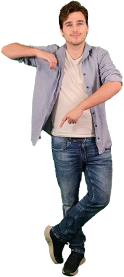 Optimise your home and save the planet
How much does a 6kW solar panel system cost?
It is difficult to set a fixed price for a 6kW solar system, but it is sensible to say that the expected investment would start from around £9,000. 6kW solar panel systems can easily go above £10,000, however, their serious energy output gives them one of the quickest payback periods. More information can be provided from your supplier, which has to be MCS certified if you are to qualify for the feed-in tariff.
Smart Export Guarantee
The Smart Export Guarantee (SEG) is a new type of solar panel funding that is available in the UK. Under this scheme, energy suppliers with over 150,000 customers are obligated to offer an export tariff for electricity fed back to the National Grid. Energy suppliers with fewer customers can offer the tariff on a voluntary basis. 
Making use of this kind of a scheme can reduce your overall solar panel costs.
How much electricity does a 6kW solar system produce?
A typical 6kW solar panel system is capable of generating an estimated electrical output ranging from 400 to 900kWh per month and an electricity yield in the range of 4,800 to 10,800 kWh per year.
6kW solar panel system output per time period

| Time period | Electricity production (kWh) | Equivalent power used (enough to run for 24 hours daily) |
| --- | --- | --- |
| Year | 4,800–10,800 | Enough to power a small to medium-sized home |
| Month | 400–900 | Enough to power an electric car |
| Day | 13–30 | Enough to run a fridge, TV, dishwasher, washing machine, and a computer |
The performance of your 6 kW solar system depends on several things such as the direction your roof is facing, its angling and of course the quality of the materials used.
In brief, these are some of the main factors that will define the power output of your system:
Geographic location will affect the daily solar irradiation and will define the potential output of the system. The sunnier, the better.
Are there trees or any other objects creating shade over the solar array? Panels should be as free of shade as possible, to achieve the maximum potential of the solar array. When a panel or panels are blocked by the shade of a tree, for example, you are wasting a valuable portion of your array!
Orientation and tilt angle of the solar panel array. Optimal positioning of the panels will ensure the most amount of sunlight can be absorbed.
Performance and features of the individual components. Not all brands have the same energy efficiencies and not all inverters are the same. Check this with your solar installer.
How to choose the right 6kW solar panel system?
A 6kW solar panel system can be quite expensive, therefore, you will need to do thorough research and compare your options. With all the different options and technical factors influencing your purchase, it can be difficult and time-consuming to make a purchase decision all by yourself.
Filling in the form will secure you up to 3 quotes from different 6kW solar system UK suppliers to choose the one that best suits your needs and budget. The service comes completely free of charge and without obligations. Click the button below to start getting quotes.
Quotes from local engineers
Payment by finance available
Save up to £729 per year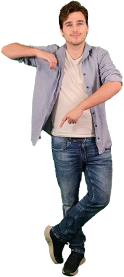 Optimise your home and save the planet