The 5 Best Solar Battery Storage Systems UK: Expert Picks 2023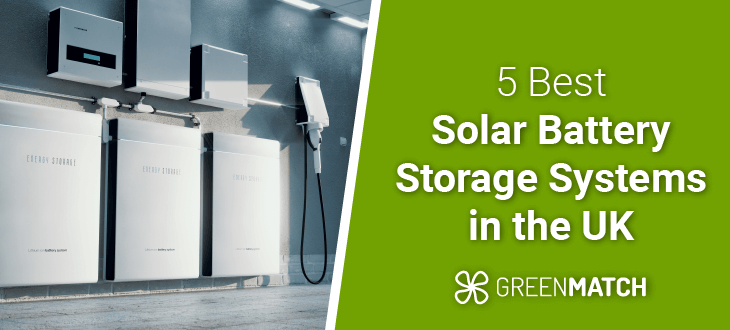 The best battery for solar energy depth of discharge (DoD), consistent efficiency, and price per kWh is the Tesla Powerwall 2.
The SunPower SunVault is the best solar panel battery in terms of usable capacity per battery.
LG provides the best solar battery range due to the extensive options and sizes in its product portfolio.
If you want to make the most of your solar panels, complementing your system with a solar battery is a must. That's why we're giving you a rundown of the best solar battery storage systems in the UK.
But before we get down to the specifics: If you're looking for help with finding the right solar panel system and/or solar battery price, you'll need the right professional for the job. We understand that finding a trusted installer can be a hassle that often requires days of laborious research and exhausting price comparisons. Luckily, we can provide you with a better way to get the help you need.
Our service can provide you with up to 4 free, non-binding quotes from trusted installers and all you need to do is fill out a 30-second form. We've done all the legwork in ensuring that their services are up to scratch and, with multiple quotes, you can choose the ones that suit your needs best. Click the button below to get started and find the best solar panels for your home.
Quotes from local engineers
Payment by finance available
Save up to £729 per year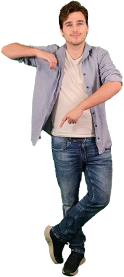 Optimise your home and save the planet
The best solar batteries for solar panels in the UK (2023)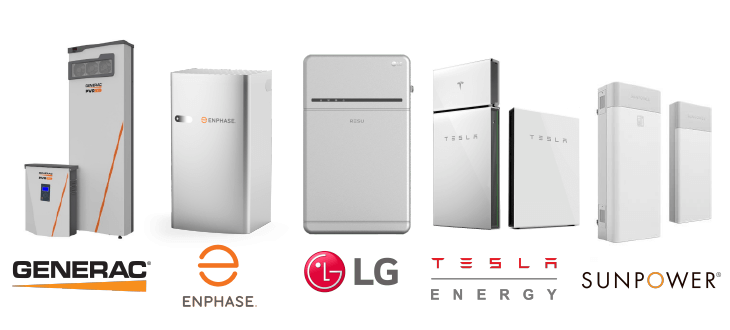 We've broken down the best battery storage for solar panels using these main criteria:
Price
Capacity
Output
Efficiency
Warranty
We'll further explain the criteria below but it's important to know that we're assessing a broad range of stats to inform you of the specifics as different solar panel owners have different needs. Moreover, solar batteries can vary in output and consumers may not be looking for an expensive, large-scale solution.
The best batteries for solar panels may not be the best for your home depending on your energy consumption (which would require higher capacity). Conversely, some batteries have high capacities but low round-trip efficiency, in which case the amount you can withdraw from the total capacity will be lower, i.e. during the charging and energy transfer, a certain percentage of energy will be lost.
If you want to learn more about what these specs and some other terms mean, check out the section where we explain how we chose the systems listed.
With these factors in mind, let's dig into some of our highest-rated solar battery storage reviews in the UK.
1. SunPower SunVault solar battery – best for usable capacity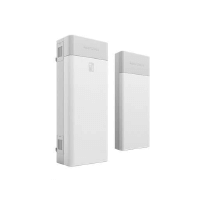 The SunPower SunVault is the best solar battery storage device if your main concern is maximising usable capacity. As one of the most popular and well-known producers of solar batteries, SunPower's systems are known for their durability and wide range of systems with differing energy capacities.
They may have only one line of solar batteries but come in various sizes, providing multiple options for both low-power and high-power systems. The capacity of the SunVault can be increased by installing more modules with each battery module allowing for an extra 6.5 kWh.
Although SunPower does not disclose pricing information, customers have discussed their various supply costs on forums (many of which are different based on their region and needs but fit within a range). According to post-purchase reviews, the 13kWh model costs £12,000 to £16,500, while the 26kWh model is priced between £20,000 to £26,000 with installation.
Currently, the SunVault series is available in 13kWh, 19.5kWh, 26kWh, 39kWh, and 52kWh capacities. Despite the seemingly high cost per battery, their systems remain some of the highest-quality products on the market with a reportedly very high usable capacity, especially with a 52kWh configuration.
*SunPower does not disclose prices so we can only estimate based on consumer feedback
SunPower SunVault Specs
Storage Capacity (Per Battery)
13–52kWh
Total Capacity (In Series)
52kWh
Cost Per Battery*
£10,000 – £48,500 (estimate per 13kWh)
Cost Per kWh
£1,000
Continuous Power Output
6.8kWh
Peak Power Output
10.0kWh
Round-trip efficiency
85%
Depth of Discharge
Undisclosed
Warranty
10 years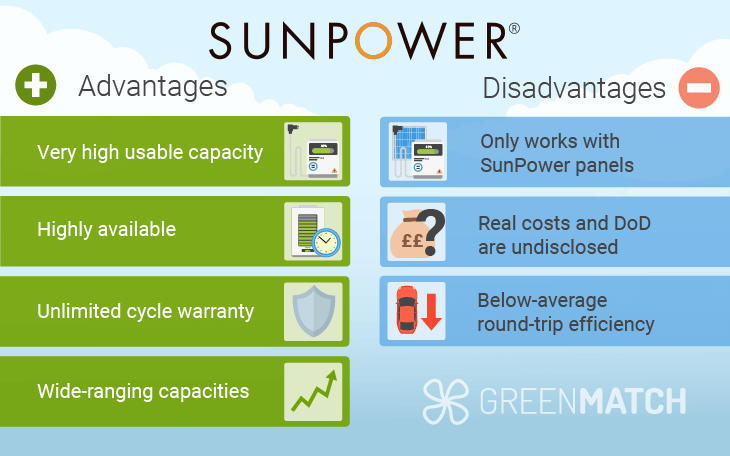 Pros:
Very high usable capacity: With a 52kWh configuration, the SunVault can power almost any domestic home.
Highly available: SunPower's popularity as a system has made it highly available in many regions so finding their products can be fairly easy which is great for the initial purchase and obtaining maintenance parts.
Unlimited cycle warranty: Most warranties have a limit on the number of cycles the battery is allowed before it is voided. SunPower does not have a maximum cycle limit.
Wide-ranging capacities: Aside from the maximum capacities on offer, the SunVault series also has many different configurations to suit a diverse swathe of energy needs. Mixing low-cost and high-cost SunVault models can allow for an optimal home energy solution.
Cons:
Only works with SunPower panels: SunPower's solar panels are the only ones that work with these batteries, making it difficult to switch over existing systems.
Real costs and DoD are undisclosed: The lack of consumer information makes it harder to decide on whether to buy these batteries, especially given how expensive they reportedly are.
Below-average round-trip efficiency: SunVault systems may end up losing more over the process of storage and transfer than most other systems.
2. Tesla Powerwall 2 solar battery – best for DoD and consistent efficiency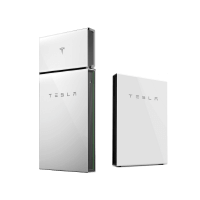 Tesla Energy is probably the most popular name in solar technology right now, and for good reason. The Powerwall has received rave reviews due to its strong performance and high efficiency. One of its other benefits is that it works well with and without solar panels, storing energy for later use.
Together with the solar panels, Tesla's full system is a strong contender for the best solar panels and battery in the UK. Due to its ability to function in up to 10 battery-connected series and its impressive Depth of Discharge, it may be the best battery for home electricity needs, regardless of your energy demands.
Tesla's connectivity features are also a plus but they have some kinks to work out. The Backup Gateway 2 is included as part of the package, which is a smaller box that communicates directly with Powerwall. This allows you to monitor energy use and manage backup energy reserves using any mobile device. In theory, that's great but so far, they have been rather buggy. In addition, the Tesla Powerwall cost in the UK is something to consider.
With a 3rd iteration of the Tesla Powerwall solar battery announced and potentially on the market soon, there may be another great system worth considering for this list down the line.
Tesla Powerwall 2 Specifications
Storage Capacity (Per Battery)
13.5kWh to 14kWh
Total Capacity (In Series)
135kWh to 140kWh
Cost Per Battery
£6,300 to £7,400
Cost Per kWh
£700 (estimate)
Continuous Power Output
5kW
Peak Power Output
7kW
Round-trip efficiency
90%
Depth of Discharge
95% to 97% (listed by spec sheet as 100%)
Warranty
10 years, unlimited cycles, no throughput clause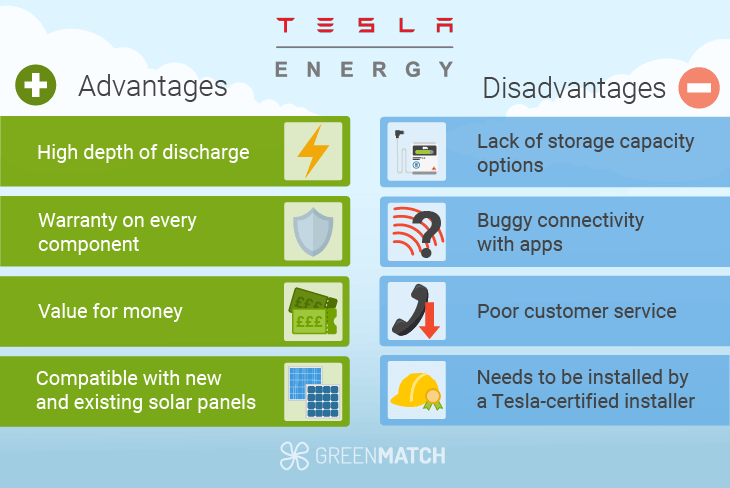 Pros:
High depth of discharge: While not precisely 100% (as listed by the company), the Powerwall does have an impressively high DoD.
Warranty on every component: The Powerwall warranty covers every component including the gateway box.
Value for money: Considering its power and additional features, the Tesla Powerwall is fairly affordable. Most batteries don't come at 13.5kWh capacity in this price range.
Compatible with new and existing solar panels: Tesla Powerwall can be hooked up to just about any solar panel system on the market.
Cons:
Lack of storage capacity options: While each Powerwall unit is quite powerful, they only come in one capacity. This can get expensive if you need a second battery with a lower capacity.
Buggy connectivity with apps: The app that comes with the Powerwall is not the most well-designed.
Poor customer service: Tesla Energy's customer service has a bad reputation among customers.
Needs to be installed by a Tesla-certified installer: Installing the Powerwall is impossible without hiring a Tesla-certified engineer.
3. Generac PWRcell solar battery – best for efficiency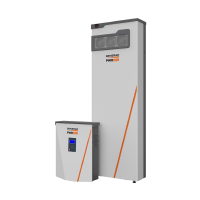 The Generac PWRcell is a fairly efficient system with a lot of additional Generac components that can be added to it. Unlike most solar battery providers, Generac does not produce solar panels, focusing on generators and electricity management systems such as the PWRGenerator and the PWRManager.
Generac's systems can be particularly handy for off-grid power, offering a high-capacity standalone battery with a great round-trip efficiency rating. That said, the depth of discharge leaves a lot to be desired and it isn't always compatible with every system on the market so choose carefully.
*SunPower does not disclose prices so we can only estimate based on consumer feedback
Generac PWRcell Specifications
Storage Capacity (Per Battery)
9kWh to 18kWh
Total Capacity (In Series)
36kWh
Cost per unit*
£8,000 to £10,000 (inverter, battery storage cabinet, and 3 battery modules)
Cost Per kWh*
£900
Continuous Power Output
8kWh
Peak Power Output
10kWh
Round-trip efficiency
96.5%
Depth of Discharge
84%
Warranty
10 years (guarantee a remaining efficiency of 70% at warranty end)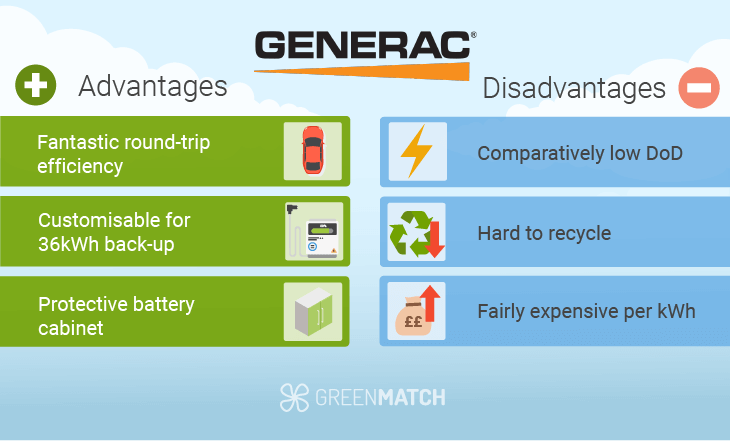 Pros:
Fantastic round-trip efficiency: Among the best batteries for solar panels in the UK due to its ability to store energy without too much of a gap between input and usable electricity loss.
Customisable for 36kWh back-up: Generac systems can be upgraded to allow for a 36kWh total which is great for most domestic energy needs.
Protective battery cabinet: The PWRcell comes with a protective battery cabinet for added durability and indoor or outdoor installation.
Cons:
Comparatively low DoD: the PWRcell features a lower Depth of Discharge compared to some of its competition in this category.
Hard to recycle: Due to the use of cobalt in the PWRcell, it is fairly difficult to recycle.
Fairly expensive per kWh: The battery may be on the more expensive side considering its overall capacity and the competition.
4. Enphase IQ solar battery – best for low power systems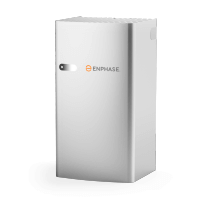 Enphase's IQ batteries aren't just a singular solution. They come in a range of sizes and prices which makes them one of the more versatile choices on the market. While they can't compete with a lot of other companies in terms of sheer power, they have found their own way to stand out: low-power systems and variety.
The Enphase IQ can meet the more minute needs for a lower price or be cheaper to buy when mixed and matched with their more powerful batteries. They are also versatile in that they can operate with both gas-powered and solar generators.
Aside from the batteries themselves, Enphase also offers great warranties that can go up to 15 years with 70% guaranteed capacity by the end of the term. The company offers a 10-year standard warranty and a 5-year extension. However, the warranty only applies for 4,000 cycles, which is less than most other manufacturers.
Another downside is that if you already have a system, you may not be able to switch to Enphase easily as their products only work with Enphase inverters (which might cause extra expenses).
Enphase IQ Specifications
Storage Capacity (Per Battery)
3.36kWh to 10.8kWh
Total Capacity (In Series)
(Not disclosed by the company)
Total Cost
£6,700 (before installation)
Cost Per kWh
£813 to £1,626 (rough estimation from US cost rates – may not precisely apply to UK electricity prices)
Continuous Power Output
3.84kW
Peak Power Output
1.92kWh to 7.68kWh
Round-trip efficiency
90%
Depth of Discharge
96%
Warranty
10-year warranty with 4,000 cycles and 70% guaranteed capacity with optional 5-year extension possible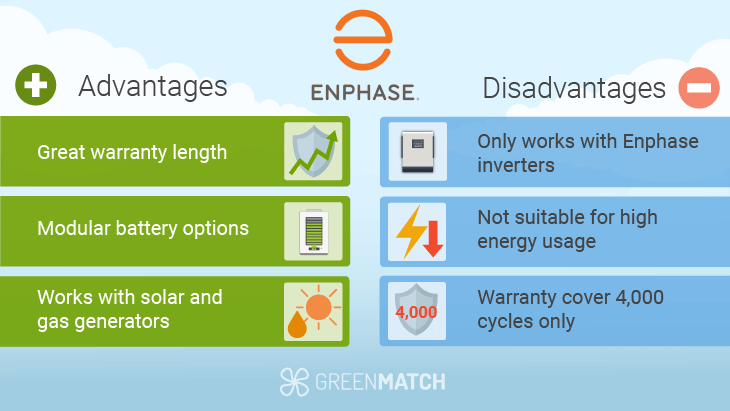 Pros:
Great warranty length: Aside from a 10-year warranty, they guarantee 70% capacity and offer a 5-year extension.
Modular battery options: With a wide range of low-power options, you can mix and match multiple capacities to make sure you're matching your home's needs precisely.
Works with solar and gas generators: The ability to operate with both solar and gas generators increases your backup energy options.
Cons:
Only works with Enphase inverters: Other companies' inverters won't work with these batteries so if you already have one, you will have to swap it out.
Not suitable for high energy usage: The individual batteries tend to have a lower total capacity which makes them less reliable for larger homes with more extensive energy needs.
Warranty covers 4,000 cycles only: After 4,000 discharges of the battery, your warranty will not cover any potential damages which is less than most manufacturers.
5. LG Chem Resu solar battery – best for a wide range of options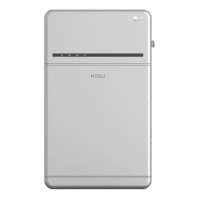 World-renowned electronics producer LG has a lot going for its systems. Their solar batteries come in a wide variety of sizes and capacities, much like SunPower. However, where they stand out is in terms of both range and customisation. They are also compact and slim for their relative power ratings.
The LG Chem Resu series ranges from 6.5–13kWh (LG Resu), 6.5–9.8kWh (Resu-H), and 10–16kWh (Resu Prime). As the numbers indicate, the Prime is the most powerful of the three, offering a continuous power output of 7kWh with a peak output of 11kWh. Perfect for maintaining full power in an outage with an above-average rate of consumption.
LG batteries perform better in the cold as they do not have liquid cooling (they only use passive cooling). This makes them a good choice for regions with colder climates.
*Converted from USD. UK market prices may differ.
LG Chem Resu Prime Specifications
Storage Capacity (Per Battery)
10 to 16kWh
Total Capacity (In Series)
32kWh
Total Cost*
£8,300 – £13,500
Cost Per kWh
£830
Continuous Power Output
5.0 to 7.0kWh
Peak Power Output
7.0 to 11.0kWh
Round-trip efficiency
95%
Depth of Discharge
95%
Warranty
10 years, 4,000 cycles, or 22.4 MWh throughput clause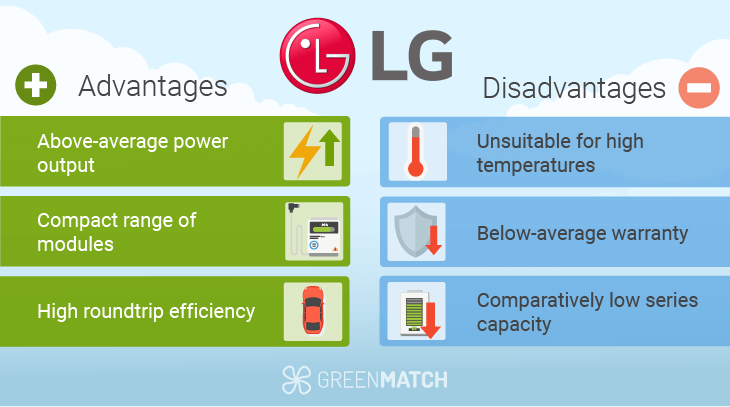 Pros:
Above-average power output: With a decent standalone battery, the Prime is fairly powerful on its own and is a decent off-grid solution for low-to-medium consumption.
Compact range of modules: The battery system is fairly compact compared to the competition and the line contains a range of other LG batteries that can be connected (up to 32kWh).
High roundtrip efficiency: The battery is very efficient at charging which makes it a better choice for regions with high energy prices.
Cons:
Unsuitable for high temperatures: Due to the lack of liquid cooling, the batteries are less suitable for warm temperatures.
Below-average warranty: With a warranty that only covers 4,000 lifecycles and (for some batteries) a 60% capacity guarantee, it's not the best offer from a manufacturer.
Comparatively low series capacity: In series, the Prime can manage a total capacity of 36kWh, which is lower than most entries on this list.
If any of the options above piqued your interest, you'll probably be aching to get your hands on a solar battery or an extensive solar panel system. For that, you'll need the help of a professional installer you can trust. Ordinarily, this can take days of extensive research, contacting installers, and assessing their offers. That's why we have a faster way.
Our service can help you obtain quotes from trustworthy installers instantly. We've vetted them for you so that you can be sure you'll get the best prices and the best service. All you have to do is fill out a 30-second form with some basic info about what you need. Click the button below to receive up to 4 free, non-binding quotes.
Quotes from local engineers
Payment by finance available
Save up to £729 per year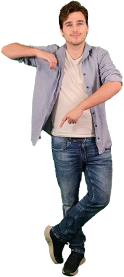 Optimise your home and save the planet
How did we choose the best home battery storage in the UK?
You might be wondering how we picked this illustrious lineup so let's elaborate on our criteria for choosing the best solar battery in the UK.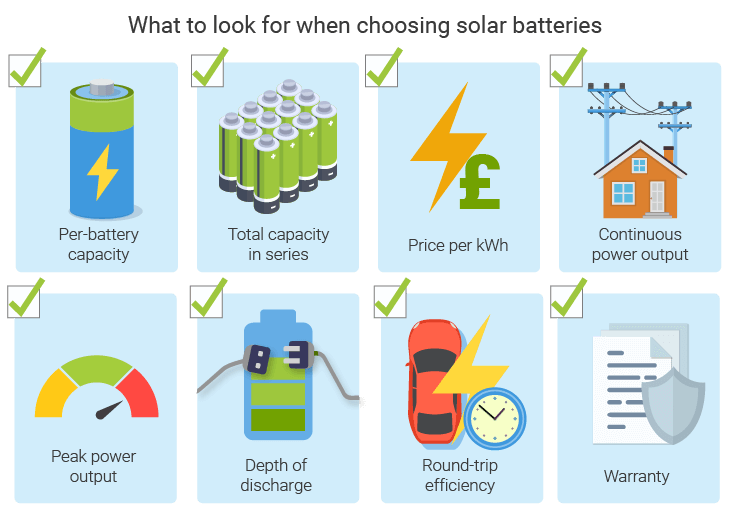 Per battery capacity: This measure indicates how much energy storage each battery has. Batteries with low capacity will store lower levels of charge, so people tend to want higher capacity. This number should always be taken in conjunction with cost per kWh since a battery with high capacity and cost per kWh may cost you a higher rate as it reaches its full capacity. As mentioned earlier, the SunPower SunVault wins in this category.
Total capacity in series: Solar batteries can be linked with each other to heighten their capacity levels. Tesla Energy, for example, allows you to combine 10 batteries in parallel, providing the highest capacity in a series configuration. While some batteries may be very powerful on their own, combined output is important to know in case you intend to buy multiple batteries. That said, linking batteries together can be expensive but also powerful.
Price per kWh: The per-kWh price of a solar battery is crucial in understanding the value you get for your money. More money spent per every kW you charge can stack up. The Tesla Powerwall Plus has the lowest price per kWh of the options we've reviewed.
Continuous power output: The level of power your battery can continuously provide. A high continuous power output means your battery can provide electricity to more appliances and electronics. Batteries with the high CPO are fit to power full houses but lower outputs generally mean that it is more appropriate for emergency power during an outage.
Peak power output: Similar to the CPO, this tells you how much power your battery can produce but focuses on the peak levels. This is handy for knowing what levels the battery can get to without getting damaged. The top-of-the-line LG RESU Prime wins in this category with a peak performance rating of 11kWh.
Depth of discharge (DoD): This is the effective usable level of your capacity. In many types of batteries, the full energy stored in the battery cannot be withdrawn. A 100% DoD means that you can use up the entire battery capacity as indicated in the specs. 90% DoD on a 10kWh battery means you have 9kWh of actual storage and as you use energy, 10% of it will be lost. Tesla Energy batteries have a nearly 100% DoD, so they are quite efficient in this category.
Round-trip efficiency: This measures how much of the solar power put into your battery will actually be available in storage over time. It can be defined as the ratio of how much is put into the battery versus how much can be retrieved in the end. Solar batteries use more energy while operating/charging and this number tells you the rate at which that input power is lost. Keeping this number higher can be important in areas where energy costs are pricier since you'll be less reliant on the energy grid and get more out of storage without it being lost in the process of transfer. The Generac PWRcell has one of the highest round-trip efficiency ratings in the industry, measuring at 96.5%.
Warranty: Solar panel systems can cost a lot so it's important to make sure that you're getting your money's worth. Warranties are part of that as they can easily make sure that you can get repairs or replacements for any parts that break down. A standard warranty of 10 years is common but companies like Enphase offer extensions to 15 years total.
Best solar battery manufacturers in the UK
Here are the manufacturers that build the best batteries for solar panels in the UK and how well they fare in the UK market. We're assessing the manufacturers based on several factors including:
The quality of systems: The quality of the battery models that the company produces as indicated by the reviews above (Capacity, Output, and Efficiency). Most are high since they wouldn't be on the list if they weren't good.
Price: The overall price range, cost per kW capacity, and affordability of the systems are compared together.
Range of batteries: How many sizes, energy ranges, and models of batteries the company produces. The battery range can especially matter if you intend to connect the batteries in series
Warranties: How extensive the warranties are and how many life cycles they allow.
Brand reputation: What people and reviewers think about the companies.
Here is our review of the manufacturers listed above: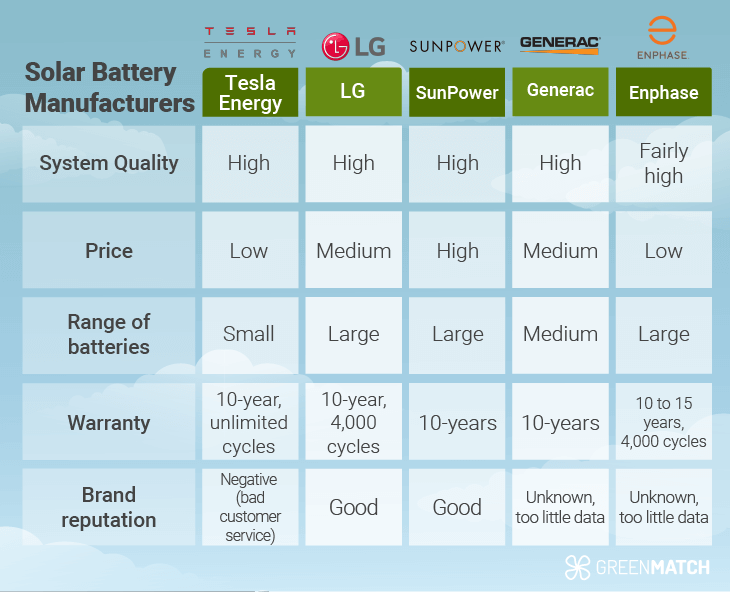 In terms of quality of systems, Tesla may be the most well-balanced, making it very high quality. They may have a small range of batteries but they provide them at low prices compared to their relatively high capacities. They also provide excellent warranties.
That isn't to say it's all smooth sailing for Tesla. While the Tesla Powerwall 2 is the best battery for home energy needs in many respects, the company does not have a particularly high score in customer service. They also have limited availability and the batteries can only be installed by Tesla-certified installers. These hold the company back a bit, despite the strength of their technologies.
LG and SunPower both have a decent claim to the best battery system for solar energy storage. However, SunPower gives very little information about DoD and prices, which is bad for customer information and assessment. The company is also held back by its high prices (as obtained from customer reviews).
Overall, all these manufacturers have their pros and cons that you should consider carefully.
Get the best solar battery deals for your UK household
If you're looking to install a solar panel system with a battery, we recommend seeking out multiple installers. A good installer can save you tons of money on solar panel costs and get the job done smoothly. Many of the solar battery manufacturers listed above only allow installation from certified professionals. It's the only way to find the best battery for solar energy storage that suits your home and needs, especially since there are so many factors to consider.
Finding the right person for the job can be tricky with the abundance of options available. Trustworthy solar panel installers can provide you with great prices and great service but it often takes days to assess professionals and compare prices if done on your own. A good installer can even help you navigate paperwork and get the right government solar panel grants. Luckily, you don't have to do it yourself!
Our service is one of the best ways to obtain quotes from vetted professionals. We've done the legwork to ensure that they are all reliable and provide reasonable prices. All you need to do is fill out a 30-second form and we'll provide you with up to 4 free, non-binding quotes so you can pick the best ones. Click the button below to get started.
FAQ