What is the Best Combi Boiler Fuel?
Gas boilers are the most popular choice among UK homeowners. Figures show that approximately 85% of homes in  England, Scotland, and Wales are connected to the gas network and use a gas boiler. As combis are the most common type of boiler across the country, it doesn't come as a surprise that there are many gas combi boilers around.
For those houses disconnected from the grid, oil or liquefied petroleum gas (LPG) are the most common options for fueling their boilers. Electric boilers are another alternative, though they are expensive to run due to the high electricity prices in the UK.
Best gas combi boiler
Gas combi boilers run on natural gas sent to homes via the national gas grid. Even though natural gas is produced from fossil fuels, it is considered cleaner than oil and coal.
Although they release CO2 into the atmosphere when running, modern gas combi boilers have inbuilt condensing technology. Because the condensing boiler efficiency is very high, they can help you keep your energy bills low and reduce your carbon footprint.
Best oil combi boiler
Oil combi boilers are a cost-effective alternative for houses disconnected from the grid. However, you will need to store the fuel in an external tank. This makes them less space-saving than gas and electric combis. The best oil combi boilers available on the market also have inbuilt condensing technology.
Best LPG combi boiler
LPG is a combined product of natural gas and oil extractions. The best gas combi boilers are usually compatible with LPG. This makes them suitable for properties connected to the grid as well as for the disconnected ones.
Best electric combi boiler
Electric combi boilers don't waste energy or release CO2 when working. However, they can only achieve a zero-emissions performance as long as the electricity powering them comes from renewable sources. For instance, you could power them using solar panels.
The best electric combi boilers don't waste energy at all, as they boast efficiency ratings of 100%. Nevertheless, they are very expensive to run. 
From an environmental perspective, we can draw some conclusions on the environmental impact of each type of combi boiler based on the fuel they use.
Emission Intensity by Fuel (kilograms of CO2 equivalent per kWh)
Fuel

England, Scotland and Wales

Northern Ireland

Gas

0.213

0.213

Oil

0.298

0.298

LPG

0.240

0.240

Electricity*

0.225

0.234
* Generated using fossil fuels and distributed through the national grid
Source: Fuel prices and carbon factors, Energy Saving Trust (July 2023)
At GreenMatch, we are committed to helping you navigate the transition to more sustainable ways of heating your home. Looking at the table above, we suggest switching to low-carbon systems such as solar panels in the UK, heat pumps, or biomass boilers. However, these are still rather expensive alternatives.
If you are not ready yet to switch because of either technical or financing reasons, consider installing a highly-efficient electric or gas combi boiler. Our experts can send you up to 3 free offers for these energy-efficient solutions from suppliers near you to help you find the best boiler in 2023.
We advise you then compare these offers objectively to lock in the best deal. For instance, in a gas-heated home in England, Scotland or Wales, you could save up to £840 per year on your energy bills by installing a highly-efficient condensing combi boiler. Get started by clicking the button below.
Quotes from local engineers
Payment by finance available
Save up to £1040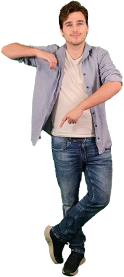 Optimise your home and save the planet