About Bosch Group – Buderus – Worcester
Established in the 1960's, Worcester was acquired by the Bosch Group in 1992. The company decided to launch Environment 2000, an award-scheme to congratulate environment-friendly installations.
In 2003, the company opened a new training centre in Worcester and was awarded in 2008 the regional and national training centre of the year.
Worcester-Bosch group, conscious about its impact on the environment, decided to implement a Corporate Social Responsibility (CSR) policy in the following areas: environment, workplace, community and the way they are doing business.
Worcester is established as a major actor in the UK heating systems market. If you are interested in getting a heating system from them or a brand of a similar quality, GreenMatch can help you. We have a wide network of qualified heating engineers across the UK, meaning we can quickly connect you with up to 3 reliable heating engineers available near you.
By using our service, you can avoid researching installers on your and save hours of your valuable time. What's more, our service is completely free and non-binding. Click the button below to get your free quotes now.
Quotes from local engineers
Payment by finance available
Save up to £1040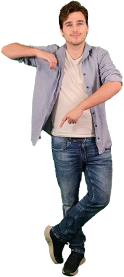 Optimise your home and save the planet
What Types of Worcester Boilers Can You Find in the UK?
Gas Boilers
All the gas boilers provided by Worcester benefit from a 5 years warranty, and were rewarded by the 'Which? Best Buy'. The CDi range of products benefits from the energy saving trust label and the ErP European label rated A on all Worcester products, which means that the product achieves 90% seasonal efficiency. When a sun-symbol is written, it means that the boiler is compatible with Greenskies solar panel.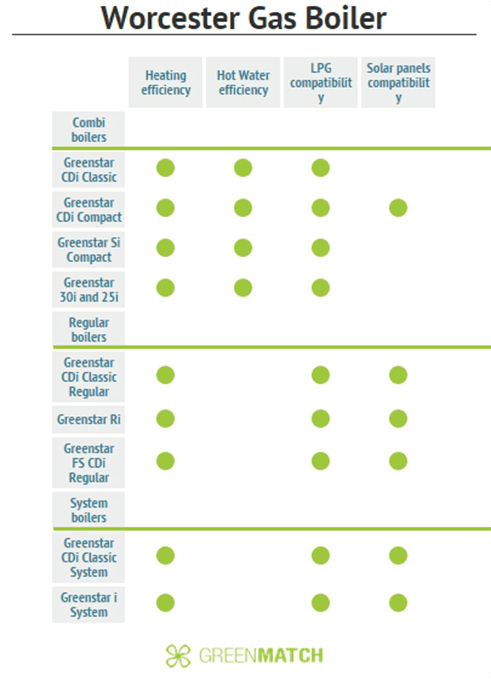 Oil Boilers
Worcester oil boilers are considered as providing the best efficiency for its customers as it is rated with an A according to the SEDBUK rating. It provides households with instant hot water and has a wide range of control options available on its product range control panels.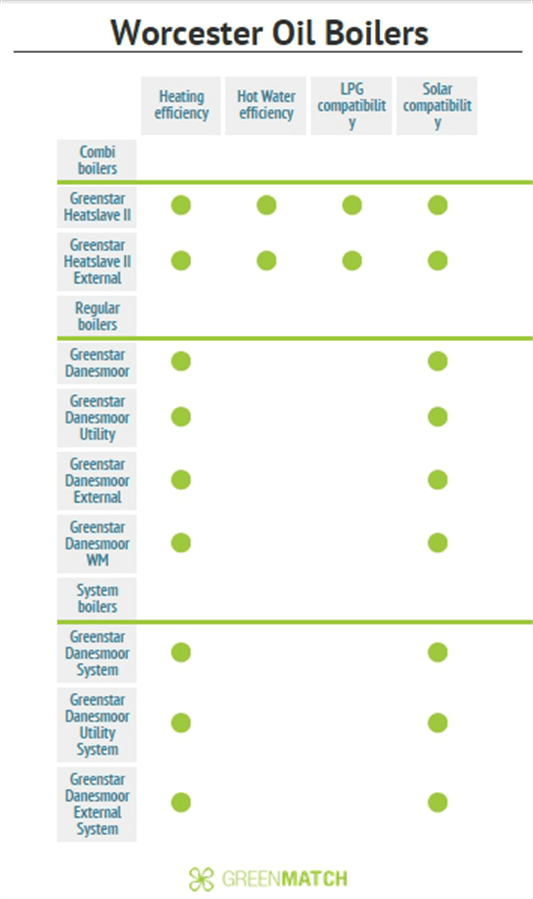 Combi boilers: The combi boilers manufactured by Worcester allow a household to get higher outputs than with another type of boilers, as a combi boiler is suitable for more than 2 bathrooms. It can use the pre-heated water from solar panels and combine it with the water it usually eats to provide the household with a most cost efficient service.
Regular boilers: Worcester's regular boilers provide a central heating output from 12 kWh to 32 kWh. The product range benefits from a 5-year warranty and is quiet in operation. Furthermore, regular boilers possess an optional feature of twin channel digital programmer for a period of 7 days.
System boilers: The range of system boilers produced by Worcester deliver a central heating similar to regular boilers, going from 12 kWh to 32 kWh. These boilers are smaller than others ranges and are recommended for small to medium-sized homes which can store hot water. They benefit from a 5-year warranty and are also quiet in operation so you can place it wherever you want on your property.
Buderus
This family company was launched in 1731 in Germany and can be considered as one of the oldest in the heating sector. But it is in 1825 that Buderus started developing new heating technologies. Nowadays, Buderus is part of the Bosch Group, as is Worcester for example. While Buderus is focused on providing heating solutions for non-domestic purposes, Bosch, on the contrary, is specialised in the domestic sector.
As Buderus products will be re-branded as Bosch ones, check those ones from now on if you need some information regarding commercial and industrial heating technology.
If on the contrary, you need information regarding domestic appliances, check the information on the Worcester-Bosch page.
If you are interested in getting a Worcester Bosch boiler or similar one, then GreenMatch can help you. Finding qualified boiler installers on your own can be tedious, time-consuming, and confusing. But it doesn't have to be this way – GreenMatch can quickly connect you with up to 3 qualified heating engineers near you from our network, whose rates you can then compare to select the best deal.
Click the button below to get your free, no-obligation quotes now.
Quotes from local engineers
Payment by finance available
Save up to £1040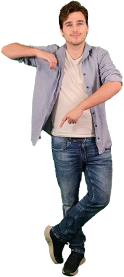 Optimise your home and save the planet