What type of heating is a combi boiler?
Combi boilers are simple units. Usually, they are designed for wall-mounted installation. The most significant difference between their different types is the fuel they use. Currently, there are 4 main types of fuels for combi boilers: gas, oil, LPG (Liquified Petroleum Gas), and electricity.
Gas combination boilers
Gas combi boilers are the most common combi boilers in the UK. They run on natural gas sent to homes via the national gas grid. Even though natural gas is produced from fossil fuels, it is considered cleaner than oil and coal.
Although they release CO2 into the atmosphere when running, all modern combi models have inbuilt condensing technology that makes them highly efficient heating units. This technology ensures that the heat usually lost out of the flue pipe is recycled back into the system.
As a result, you can minimise energy consumption and, therefore, help the environment while keeping your heating bills low.
Oil combi boiler
Oil combi boilers are a cost-effective alternative for houses disconnected from the grid. However, they are not as space-saving as other combi boilers since you will need to store the fuel in an external tank. You must also order refills periodically to ensure you don't run out of fuel.
Modern oil combi boilers also have inbuilt condensing technology. Nevertheless, this fuel's emissions intensity (measured in kilograms of CO2 equivalent per kWh) is higher than that of gas.
LPG combi boilers
These boilers run on Liquefied Petroleum Gas, which is a combined product of natural gas and oil extractions. They are also a suitable option for properties disconnected from the grid, with the advantage of being cheaper and slightly cleaner than oil. Many manufacturers already offer gas boilers that are compatible with LPG.
Electric combi boilers
Electric combi boilers boast efficiency ratings of 99-100%, making them the most energy-efficient boiler type available. They don't waste energy or release CO2 when working. However, they can only achieve a zero-emissions performance as long as the electricity powering them comes from renewable sources.
In this regard, you could combine them with solar panels or check whether your energy supplier favours the use of renewable sources in the energy mix.
Environmental impact of combi boilers
Although it varies greatly from case to case, we can get an overview of the environmental impact of combi boilers, depending on what fuel they use.
For instance, looking at the data from the Energy Saving Trust comparing gas, oil, LPG, and electricity across the UK, we can draw some conclusions based on each fuel's emission intensity.
Emission Intensity by Fuel (kilograms of CO2 equivalent per kWh)
 

England, Scotland and Wales

Northern Ireland

Gas

0.213

0.213

Oil

0.298

0.298

LPG

0.240

0.240

Electricity

0.225

0.234
Source: Energy Saving Trust (July 2023)
It is worth mentioning that data for electricity in the table above refers to the regions' averages and assumes that it is electricity distributed through the national grid. This is why electricity's emission intensity appears higher than that of natural gas, as the UK's electricity generation relies mostly on fossil fuels at the moment.
If you manage to power your electric combi boiler with renewable sources (e.g. solar energy), then its negative environmental impact will be minimal.
At GreenMatch, we are committed to helping you navigate the transition to more sustainable ways of heating your home. In this case, we recommend switching to low-carbon systems such as solar panels, heat pumps, or domestic biomass boilers. However, despite becoming more affordable over time, these are still rather expensive alternatives.
If you are not ready yet to switch because of either technical or financing reasons, consider installing a highly-efficient electric or gas combi boiler. Our experts at GreenMatch can send you up to 3 free offers for these energy-efficient solutions tailored to your home's energy requirements from suppliers that operate near you.
We advise you then compare these offers objectively to lock in the best deal. For instance, in a gas-heated home in England, Scotland or Wales, you could save up to £630 per year on your energy bills by installing a highly-efficient condensing combi boiler. Get started by clicking the button below.
Quotes from local engineers
Payment by finance available
Save up to £1040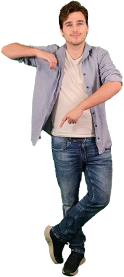 Optimise your home and save the planet