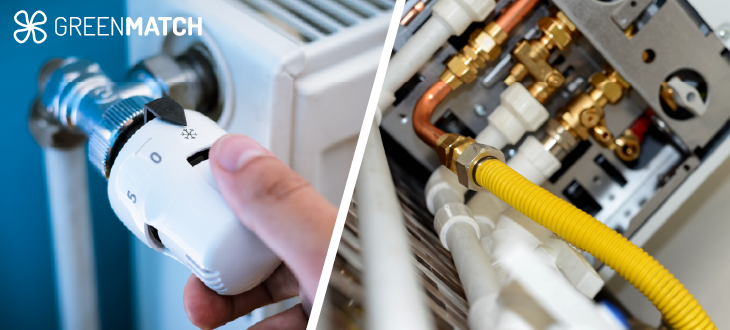 Combi boilers are by far the most popular boiler type in the UK. With efficiency rates of 92% and above, getting a new combi boiler installation is a great way to save energy and reduce monthly bills. 
According to the Energy Savings Trust, you could make annual savings on energy bills up to £600 in Northern Ireland (for an oil boiler replacement), and as much as £630 in the rest of the UK by upgrading to a new condensing boiler. 
At GreenMatch, we are committed to a quick and fair green energy transition that includes all UK homes. A new, energy-efficient boiler might be the best and most affordable option to improve your home's energy use as well as cut down on continuously rising bills. 
The process of installing a new combi boiler will differ from home to home. The overall new boiler costs, including installation, will be based on various factors, such as the type of boiler you'd like to replace and the size of your home.
This article can help you gain an understanding of the combi boiler installation process and how these factors will come into play, as well as the various costs you can expect along the way.
However, if you want to cut straight to the chase and find out what it'll cost based on your personal circumstances, then you'll need to find a professional heating engineer. Finding a qualified and available heating engineer can be frustrating and take up hours of your time. But it doesn't have to be this way – let GreenMatch help you.
From our wide network of qualified installers, we can easily connect you with up to 3 vetted heating engineers available near you. This way, you can easily compare their rates to get the best price and have your new combi boiler installed in no time. What's more our service is completely free and non-binding. Click the button below to get started.
Quotes from local engineers
Payment by finance available
Save up to £1040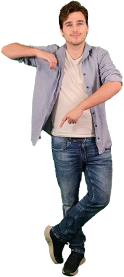 Optimise your home and save the planet
Should You Install a Combi Boiler?
A new combi boiler has many benefits. They are space-saving, single units that can provide hot water for both domestic use and central heating. Combi boilers are popular in smaller homes and flats because they do not require any additional units.
While these additional units can provide for homes with high energy demands, they will take up much more space in your home. System boilers will require an external hot water cylinder that stores high volumes of hot water and maintains the temperature so it's ready for immediate use. Conventional boilers will also require a hot water cylinder, as well as a cold water tank that feeds cold water to the boiler from a high point in the home, usually the loft.
Combi boilers on the other hand, with no hot water storage, will struggle to meet the energy demands of larger homes with 2 or more bathrooms. This, alongside their compact dimensions, make them best suited to small-to-medium-sized homes with one bathroom. 
While there are combi boilers that can achieve very high outputs for heating and hot water, these will usually come at a comparatively higher price since they have to work harder to provide more energy. 
Benefits and Advantages of a Combi Boiler
For the right home, fitting a new combi boiler has many advantages, as listed below.
Hot water on demand: Combi boilers will provide an instant supply of hot water for domestic use and central heating since they take water directly from the mains. In this​ way, combi boilers are very efficient at providing high hot water flow rates, as long as your local mains pressure is good.
Easy to install: With no additional water storage units, a combi boiler takes up very little space in your home. Assuming a straightforward boiler swap, this also makes the installation process relatively easy since there's only one unit to install. 
Increased efficiency: A new combi boiler will achieve efficiency rates of at least 92%, meaning for every £1 spent on energy, only 8p will be​ lost. Whereas, an inefficient boiler might have an efficiency as low as 70%, in which case 30p is lost with every £1. Direct mains water supply also means less heat loss which would usually occur from storing hot water. 
Things to Consider When Installing a Combi Boiler
The type of boiler you would like to replace will have some bearing on the overall combi boiler installation process and the related costs. 
This is due to the additional parts and labour involved in removing the hot water cylinder and cold water tank, as well as any upgrades that the central heating system might need in order to accommodate a high-performing combi boiler. 
On the other hand, replacing an existing combi boiler with a new one is ideal for keeping replacement costs down as the installation will only involve a straightforward boiler swap. 
Perhaps since your last boiler installation, you've added a bathroom or had an extension? In this case, you should re-estimate your home's energy demands to determine the necessary power output of your new boiler. 
A combi boiler will have two outputs, measured in kilowatts (kW). One for hot water and one for central heating. When choosing a new combi boiler, you should look out for the hot water output as the boiler will work harder to provide this. Therefore, it will be a better reflection of its capacity to meet your demands. The more radiators and bathrooms your boiler will provide for, the higher the output will need to be. 
Combi Boiler Installation Guide
A combi boiler installation could take anywhere from 6 hours up to 4 days. The more complicated installations will take the longest. These might involve moving your boiler to a new location in the home, or switching from a system or regular boiler type. The process can also be complicated if the area is not easily accessed by the installer. 
Additionally, if your existing central heating system, including the pipework and radiators, are especially old, then you may have to upgrade them so they can withstand the high mains water pressure. 
Combi Boiler Installation Diagram
How do you install a new combi boiler? Below, we've outlined everything that's involved in a simple combi boiler installation.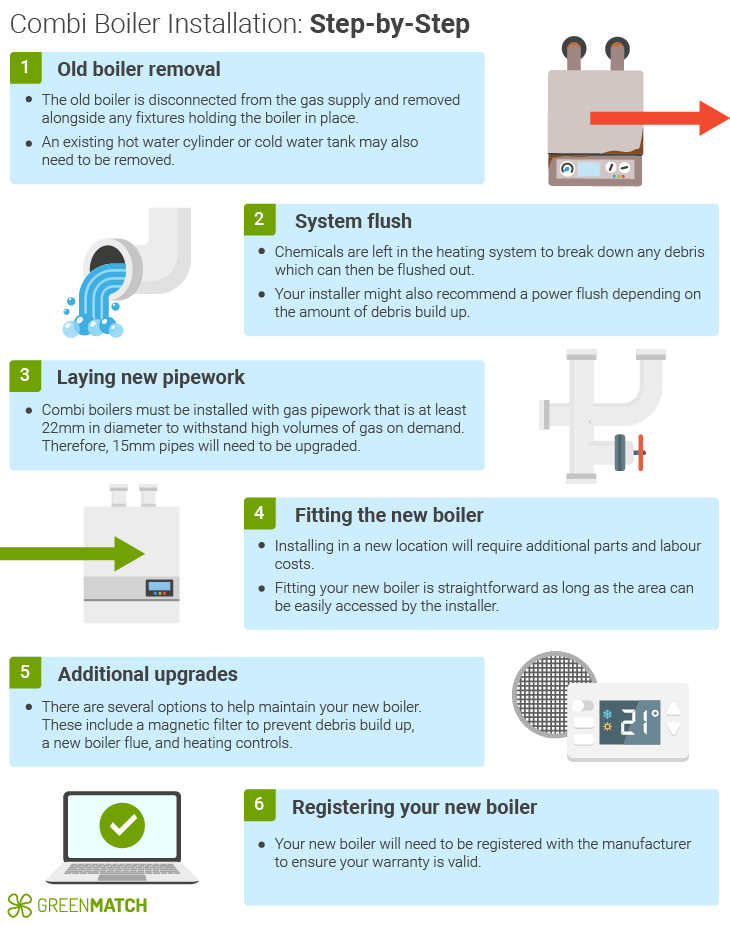 How long does it take to fit a boiler?
It takes between 4 hours and 3 days to fit a new boiler. The total time frame can vary based on several factors. A straightforward like-for-like boiler swap, in the same location, typically takes approximately 4-6 hours. This involves replacing the existing boiler without the need for extensive adjustments.
However, if you are installing a new type of boiler, the timeframe may extend up to 3 days, or more. This is because adjustments to pipework are necessary, and there may be additional tasks such as adding or removing the external cold water tank or hot water cylinder.
It's crucial to note that relocating the boiler can significantly impact both time and cost. If, for instance, the installation site is difficult to access, the process might exceed the 3-day timeframe. 
Ultimately, the time required for boiler installation depends on the complexity of the job.
Installation Cost of a Combi Boiler
Fitting a combi boiler will typically cost between £600-£2,500. More complex installations will usually involve switching to a new boiler type or moving the boiler to a new location in the home.
For these types of replacements, the pipework will need to be adjusted and additional units will need to be removed. Therefore, these could reach costs of £4,000 and beyond. 
Combi to Combi Replacement Costs
Replacing a combi boiler with a new one requires fewer steps than replacing a different type of boiler. This type of like-for-like swap will likely take around 1 day to complete and will amount to average costs of £1,700; comparatively less than other boiler replacements. 
Combi Boiler Installation: Combi – combi 
| Combi – combi boiler replacement  | Average price range  |
| --- | --- |
| New combi boiler  | £500-£3,000 |
| Installation costs  | £700-£2,000 |
System to Combi Installation Costs
Replacing a system boiler with a combi takes some additional time and labour to adjust the pipework and remove the hot water cylinder. On average, this will cost around £2,500 and requires 2-3 days of work. 
Combi Boiler Installation: System – combi
| System – combi boiler replacement  | Average price range  |
| --- | --- |
| New combi boiler  | £500-£3,000 |
| Installation costs  | £900-£2,600 |
Conventional to Combi Installation Costs
A conventional-to-combi boiler replacement takes the most time since, as well as removing the hot water cylinder, the additional cold water tank will also have to be removed. All together these costs will reach around £3,500. 
Given the higher price range for this type of boiler replacement, it might serve you well to instead consider a new conventional boiler to keep installation costs down.
Combi Boiler Installation: Conventional – combi 
| Conventional – combi boiler replacement | Average price range |
| --- | --- |
| New combi boiler | £500-£3,000 |
| Installation costs | £1,000-£3,500 |
Find a Combi Boiler Installer
Every home will have some unique specifications that help decide the final new combi boiler and installation costs. Therefore, consulting a professional combi boiler installer is the best way to learn the true costs, how long the job will take and any additional components to consider. 
Comparing quotes from multiple installers is a cost-effective way to keep prices down, by finding the best combi boiler deals and the cheapest rates. This research can take some time to do by yourself. GreenMatch can eliminate this extra effort by directly connecting you with up to 3 heating engineers from our network of trusted installers. All of our installers are Gas Safe or OFTEC licensed.
We will only connect you with combi boiler installers near you, allowing you to take advantage of the best deals in your area. Simply click the button below to be taken to our quick and easy form.
Quotes from local engineers
Payment by finance available
Save up to £1040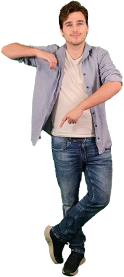 Optimise your home and save the planet
Frequently Asked Questions