What Does OFTEC Entail?
The OFTEC is a trade association that replaced the former DOBETA (Domestic Oil Burner Equipment Testing Association) in 1991. This association represents the oil heating and cooking industry in the United Kingdom, but it made some progress lately to include renewable energy technologies as an off-gas registration policy. This action was intended to prove that the association can adapt to the current situation of the heating industry that took a step towards renewable energies.
The main roles of the association is to:
Promote the interests of manufacturers, suppliers and training providers in the oil industry.
Set standards throughout the industry, notably training programs.
Manage the registration of technicians that are able to install oil and renewable heating equipment.
Ensure oil heating equipments users are provided with a safe and excellent service during the installation or maintenance of their oil boiler.
OFTEC registered engineers are comparable in reliability to the Gas Safe Register ones, except that they are specialized in oil heating devices. They are trained according to the British Government's standards. However, the OFTEC engineers can also work on oil cooking appliances, so if you need to install at the same time an oil boiler and a cooking device, be sure to chose an OFTEC engineer that is qualified for the job.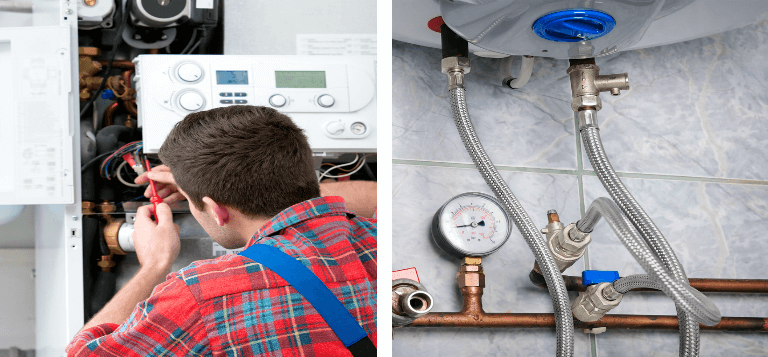 How To Be Sure That The Engineer I Chose to Employ Is Reliable?
Several criteria were established to certify that an engineer able to work in safe conditions:
Engineers are trained individually in a specific OFTEC approved training centre before being able to apply for the OFTEC registration.
Their registration is re-assessed every five years to verify their ability to install, service and maintain oil based products.
Their work can be inspected from time to time outside the usual 5 years reassessment.
An OFTEC engineer possesses an identity card specifying on which type of oil device he is authorized to work on.
At the end of their work an OFTEC engineer provides you with a written statement describing the work previously conducted in your property.
Get Quotes On Oil Boiler Now!
Are you interested in investing in Oil Boiler but you do not know what type of boiler would best fit your needs? We are here to help you, just fill out the form on the top of the page and we will provide you with up to 4 suppliers that are located close to your home. This process is of course free of charge and with no obligation.
Fill in the form in just 1 minute