Did you know that you can save money and make your home more energy efficient by installing a 3kW solar panel system? These solar PV systems are ideal for medium-sized homes of 2-3 people, or smaller homes with larger energy consumption. If you are looking for solar panel systems for slightly bigger households, check out our 4kW solar system, 5kW solar system and 6kW solar system in the UK guides.
If you are interested in a 3kW solar panel system, fill in our 1-minute form and get up to 3 non-binding quotes free of charge, so that you are able to choose the solution that the best fits your budget and expectations.
Quotes from local engineers
Payment by finance available
Save up to £729 per year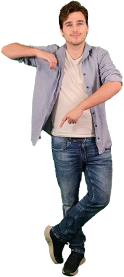 Optimise your home and save the planet
Save on Your Energy Bill with a 3kW Solar System
On average, you could expect to pay is £5,400 for your 3kW solar panels. Naturally, the cost will vary depending on a number of factors, namely, the orientation of your roof, the roof capacity (how many panels you can install), the output of your 3kW solar panel system, and the solar panel installation costs.
Price Overview of 3kW Solar Panels

| Output | Number of Panels | Estimated Roof Space | Total Price |
| --- | --- | --- | --- |
|  150W |  20 | 27 m2 |  £4,499 |
|  200W |  15 | 20 m2 |  £5,399 |
|  250W |  12 | 15 m2 |  £6,999 |
The size and the maximum capacity of the solar PV system you can get is limited to the roof size of your house. A typical 3kW solar panel system requires roof space of at least 20 square metres. If you are willing to invest in higher efficiency PV panels, you may reduce this required area to around 15 square metres, although at a higher price.
What Is the Average Cost of a 3kW Solar System?
Depending on the different solar panel types and their efficiency rates, the price range will vary slightly. The more efficient the solar panels are — i.e. the more electricity they can produce within the same area (e.g. 1 m2) — the more long-term savings there will be.
In the UK, a 3kW solar panel system typically costs around £5,400. Depending on your preferences and the characteristics of your home, you may want to choose a high-tech version that pushes the prices towards £7,000 but offers additional solar panel advantages. More about these advantages can be found in our 'solar energy advantages and disadvantages' guide.
Or, if your needs are not as specific and you don't need the latest technology, you might be able to get a good deal of only £4,500.
The government has offered some schemes to encourage the adoption of solar energy across the UK.
Feed-in Tariff
The financial benefits of purchasing a 3kW solar panel system is an aspect which should be taken into consideration when prospecting the market. The energy produced by the panels can not only heat your home and power appliances but can also be sold. The bigger the size of the installed system, the more energy can be produced and sold.
The Feed-in Tariff (FiT), a popular solar panel grant, is a rate agreed when you first buy solar panels for your home, that is paid to you for each kWh you generate. If excess energy is produced and sold back to the national grid, a separate rate is received. The amount received depends on when the tariff is taken out and how much energy has been generated with the domestic 3kW solar system. 
The FiT ceased its enforcement on 31st March 2019.
Smart Export Guarantee
With the Smart Export Guarantee (SEG), you can earn money with your 3kW solar system for feeding surplus electricity back to the grid, making your solar investment even more attractive.
The SEG effectively replaced the Feed in Tariff in 2019, and incentivises UK homeowners to export energy to the grid. A 3kW solar system is eligible under this new scheme.
According to the new scheme, licensed solar panel suppliers with more that 150,000 domestic customers are obligated to provide a tariff to their customers that export electricity back to the grid.
The tariff rates have not been set, but require a 'fair price'.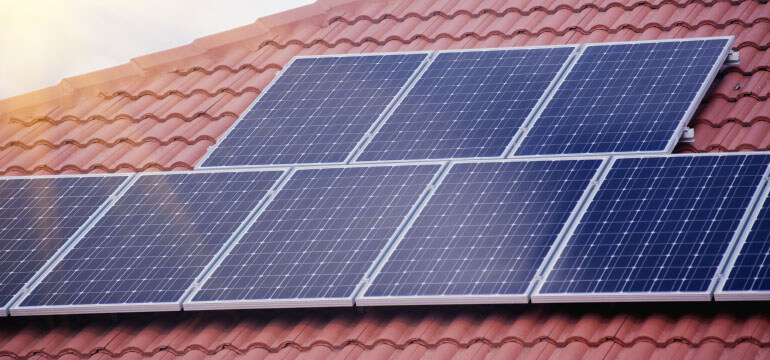 How Much Power Does a 3kW Solar System Produce?
A 3kW PV system will produce around 2,500 kWh of electricity per year. The solar panel system will consist of 20 × 150-watt panels (low efficiency), 15 × 200-watt solar panels (average efficiency), or 12 × 250-watt solar panels (latest technology).
You may be asking yourself 'how many solar panels do I need for a 3 kW system?'. If you opt for 250 watt panels, you would need 12 panels to generate that much energy.
This means that you will save at least £270 per year on electricity bills with 3kW solar panels. In the long, at least 25-year lifetime of a solar panel, you are likely to profit at least £1,350 in addition to breaking even on your investment. Due to the sufficient energy produced per year, the 3kW and 4kW solar panel systems are the most used in the UK households.
Area required for a 3kw solar panel system
On average, the roof area required for a 3kw solar panel system is around 12m – 17m². With a typical solar panel being 1m x 1.7m, a 3-kilowatt system of 7-10 solar panels would take up that much roof space, depending mainly on the wattage per panel and how the system is tilted.
Similarly, a 5kW system would probably require 29 – 35m² while a 4kW system would need 22 – 27m².
Find the Best 3kW Solar Panel Suppliers
Over a longer period of time, the 3kW solar panel system will generate more revenue than the smaller 2kW and 1kW systems. Generating more power means reducing energy bills in the long-term, thus, the investment will be earned back in a shorter period of time as well. You can also install a 5kW solar system, if you have a larger house. Find out more about the size of that system in our 'how many panels for 5kw solar system?' guide.
If you feel ready to make a decision about your investment in 3kW solar panels, fill in our contact form by clicking the button below and we will provide you with up to 3 free, non-binding quotes from certified suppliers from your area.
Quotes from local engineers
Payment by finance available
Save up to £729 per year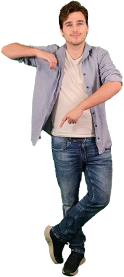 Optimise your home and save the planet