One way is to calculate approximately £300-£500 per person, per day. As it usually requires two people to install the system, a final installation fee is normally £600-£1,000. If you are installing a larger system, it may take more than one day and the costs will naturally rise.
Another way to calculate the labour costs of a solar panel installation is to charge 20 pence per watt. So, for a 4kW system, you would be paying 20 pence for 4000 watts, resulting in £800.

Reduce solar panel costs with SEG payments
In the UK, you can reduce your solar panel costs even more by making use of solar panel grants, like the Smart Export Guarantee (SEG). Through the SEG, you can earn money for exporting surplus solar power that your panels have generated back to the national grid. 
The ultimate savings from solar panels comes in the long term when you save money through the Smart Export Guarantee (SEG). Your savings after 25 years including SEG can range from £13,181 to £29,050, depending on your system and tariff.
Solar panel savings including SEG payments
Household size 
Per type of system 
Electricity generated per year 
Average energy consumption 
Income earned with SEG 
Total annual savings with SEG 
Savings after 25 years with SEG 

1 bedrooms
3kW
2,550kWh
1,800kWh
£41.25
£527.25
£13,181
2 bedrooms
4kW
3,400kWh
2,700kWh
£38.5
£767.5
£19,188
3-4 bedrooms
6kW
5,100kWh
4,100kWh
£55
£1,162
£29,050
Based on example SEG tariff rate of 5.5p/kWh. Average energy consumption figures taken from Ofgem (Oct 2023). 
The tariffs for exported solar energy can vary from supplier to supplier, but a good rate is 4-6p/kWh. You are able to choose any supplier for your SEG tariff. It doesn't have to be the supplier that provides you with electricity, however, sometimes you can get better rates if it is your electricity supplier.
There are currently 13 companies licensed to offer SEG tariff rates, either on a mandatory or voluntary basis. Depending on how much you export back to the grid, these tariff rates can make a significant difference in how much you earn.
SEG export tariff rates
SEG tariff 
Supplier
Rate per kWh (p/kWh)
Fixed/variable
Next Export Exclusive

E.ON (own customers)
16.5p
Fixed (12 months)
Export and Earn Plus
British Gas (own customers)
15p
Variable
Outgoing Fixed
Octopus Energy (own customers)
15p
Fixed (12 months)
SmartGen+

Scottish Power (own customers)
15p
Variable
SmartGen
Scottish Power
12p
Variable
So Export Flex
So Energy

7.5p
Variable
Export and Earn Flex
British Gas
6.4p
Variable
SEG Tariff Snail 
Rebel Energy
6p
Fixed (12 months)
EDF Export Variable Value Tariff
EDF (own customers)
5.6p
Variable
UW Smart Export Guarantee – Bundle
The Utility Warehouse (own customers) 
5.6p
Variable
SEG tariff
Pozitive Energy
5.6p
Variable
Outgoing Go
Octopus Energy
4.1p
Fixed (12 months)
OVO SEG Tariff (AET20)
OVO Energy
4p
Fixed (12 months)
SEG V1.1 tariff
Shell Energy
3.5p
Variable
Next Export

E.ON
3p
Fixed (12 months)
Export Variable Tariff
EDF
3p
Variable
UW Smart Export Guarantee – Standard
The Utility Warehouse

2p
Variable
E SEG January2020v.1
E (Gas & Electricity)

1p
Variable
SEG generators that are seeking further guidance, you can read this guide on Ofgem's website.
Watch our video below to understand what funding options are currently available for homes looking to install the best solar panels in the UK:
Factors affecting solar panel costs in the UK
The estimated costs of solar panels mentioned in the table are typically what you can expect based on the system you choose. However, the cost of installing solar panels for your specific home will depend on the following factors:
1. System size
Solar panels come in various sizes and the right solar panel size would depend on the size of the home and individual electricity consumption requirements. Simply put, the larger the solar panel system is, the higher is the installation cost. An average system size of 4kW will cost around £6,000 to install. It's also important to note that generally, the price per kW decreases the larger your system size is.
2. Type of panels
The three most common types of solar panels used for domestic purposes are monocrystalline, polycrystalline, and thin-film solar panels. Monocrystalline panels have the highest efficiency, but they also come at a higher cost. If you're looking to go with affordability, then polycrystalline may be the right type for you. The more efficient monocrystalline solar panels cost £1 to £1.50 per watt, whereas a polycrystalline panel costs £0.90 to £1 per watt.
3. Installation process
Another factor that affects the cost of solar panels is the ease of installation. It is possible to either install the solar panels yourself or to hire a solar panel professional. When installing it yourself, you have to take into account the number of panels, the angling of the panels and the strength of the roof.
However, despite being able to do the installation yourself, you would still need to hire a professional to certify your solar panel system if you would like to benefit from the Smart Export Guarantee to earn money when you send energy back to the grid.
4. Additional components to the system
If you're looking to install additional components while installing the solar panels, this will increase your cost of equipment but can decrease the installation costs. Whether you're planning to install solar batteries or additional features like pigeon-proofing your panels, it is best to club them with installing the panels, so that you can decrease the installation cost.
5. Location and labour costs
The price of installing solar panels will usually include labour costs, however, this will change based on the location and the per hour rate of labour in that area. Typically it costs between £300-£500 for a person per day and this can be higher or lower based on your location in the UK.
Do solar batteries affect the installation costs?
Adding a solar battery storage system will inevitably increase the overall costs of your solar panel investment, but it can also mean that you get even more out of your solar panels by using stored electricity when the sun has gone down.
Solar battery storage prices can range between £1,200 and £15,000, depending on the battery type, lifespan, and quality. So, if you want to include a storage solution be prepared to pay more up-front.
If you're interested in investing in solar panels with solar batteries, GreenMatch can help you get up to 4 quotes from reliable suppliers. A solar PV system with a battery is a great option for your home because it not only saves you money but also helps you do your part for the environment.
When you get quotes through GreenMatch, you get the opportunity to choose the best quote that suits your budget and preferences. All you need to do is fill in our 30-second contact form. This will save you hours of researching, finding and vetting all of the solar installers in your area. Click below to get started.
Quotes from local engineers
Payment by finance available
Save up to £729 per year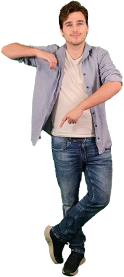 Optimise your home and save the planet
FAQ about installation cost of solar panels