A Guide to Solar Panel Sizes, Dimensions & Wattages in The UK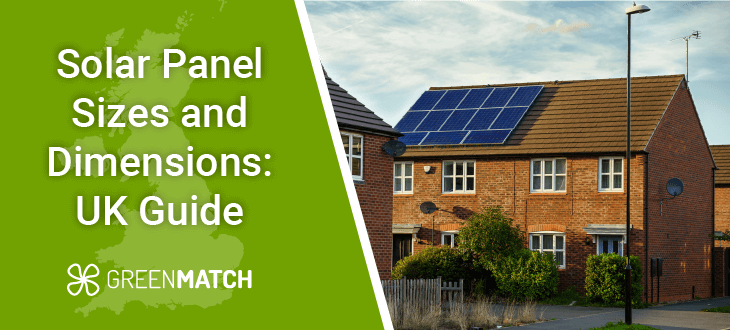 One of the most important things to consider when getting solar panels for your home is the specific solar panel size and dimensions. While there's a lot of technical information out there on solar panel installation, it doesn't need to be an overwhelming topic. 
We'll break down everything you need to know on this page without any of the complicated jargon. If you're ready to start getting solar panels, we can help you take the next step by finding solar installers with the expertise and the most competitive prices.
While doing your own research is beneficial to taking control of your own energy, a professional solar panel installer can reduce the complexity and tediousness of it. These industry experts will advise the best solar panel system size and dimension for your home and offer you a competitive installation quote. This way, you won't have to spend painstaking hours researching. 
You can easily get free, no-obligation quotes from up to 4 solar installers just by clicking the button below and answering a 30-second form.
Quotes from local engineers
Payment by finance available
Save up to £729 per year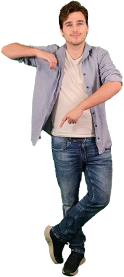 Optimise your home and save the planet
Solar panel sizes & dimensions
While solar panel size and solar panel dimensions sound similar, there is an important difference that every solar panel owner should know. We've broken down each term in the table below. Understanding the difference helps you answer big questions such as "How big is a solar panel in the UK?", "How many solar panels do I need?" and "How much do solar panels cost?". 
Solar panel sizes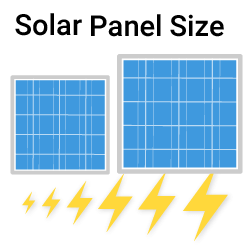 Measured in wattage (W).
Refers to the total amount of power a solar panel can generate over a period of time. This is usually calculated by multiplying the panel voltage by the amperage.
Solar panel dimensions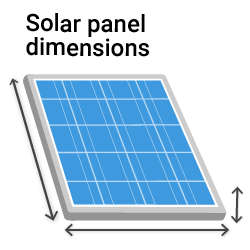 Usually measured in millimetres (mm), centimetres (cm), or metres (m).
Refers to the physical size of the solar panel and is measured by taking the length, width, and height (thickness) of the individual panel (including the frame).
There are a variety of different solar panel dimensions and solar panel sizes in the UK depending on the manufacturer and panel type. There isn't a one-size/dimension-fits-all solution. While that makes things more complicated, it means you have more flexibility in choosing how and where you want to use your solar panels. 
The dimensions of the panel do not necessarily directly correlate with the size (power output). While more powerful solar panels may require larger dimensions to accommodate more solar cells, there is a lot of variation on the market.
It's good to know that while you can choose a solar panel based on size and dimension, you should prioritise the size of solar panels over the dimensions because it will determine how much energy you can generate. Also, there isn't much flexibility when it comes to choosing solar panel dimensions. With that being said, you'll still always be limited by the amount of roof space available for these solar panels.
Solar panel sizes: Average PV panel sizes in the UK
Standard solar panel size in the UK (Residential)
250W – 400W
Standard solar panel size in the UK (Commercial)
400W – 600W
In the table above, we've differentiated the average solar panel size range you can expect for a residential and commercial setting. These averages are based on products from top solar panel manufacturers such as SunPower, Panasonic, Trina Solar, and Jinko Solar.
How many panels you'll need will depend on how large you want your solar system to be (AKA how much total energy you'll need). Some common solar panel system sizes include a 3kW solar panel system, a 4 kilowatt solar panel system and a 5kW solar panels.
For instance, a typical 2kW solar panel system suited for 1-3 people will need anywhere between 5 and 8 solar panels. This assumes you'll receive about 4 hours of sunlight a day and the positioning and efficiency of the solar panels is optimal. You can also opt for a 6kW solar system with battery in the UK, this system is used for households with 5 people or more.
Solar panel size chart
In the solar panel size chart below, we've broken down the standard solar PV panel sizes by their average cost range. Keep in mind that these are the sizes and prices of a single solar panel, not a solar panel system. To have enough power to supply your home, you'll need several panels. 

All the prices you see are estimates based on real installations. The exact cost you'll pay for a panel will vary depending on many factors such as the quality, type, brand, supplier, and installation complexity. One way you can reduce costs today is by seeing if you qualify for a solar panel grant. For instance, with the ECO4 scheme, you can get a solar PV panel system by replacing an inefficient heating system.
Ready to discover how you can save with solar panels? Then you'll be happy to know that solar panel prices have dropped by more than 80% over the past 10 years. But don't let unpredictable market conditions catch you off guard – energy price hikes and housing crises can turn the tide quickly.
Securing the perfect deal can take hours of research and even weeks of waiting. Why test your patience by waiting when you can take a shortcut by using GreenMatch?
GreenMatch partners with solar installers who always offer the most market-competitive quotes for homeowners to get the best deal on solar panel systems. It all starts with filling in a 30-second contact form and getting up to 4 quotes from professional installers to compare.
Click the button below to start saving on a solar panel system for your home.
Quotes from local engineers
Payment by finance available
Save up to £729 per year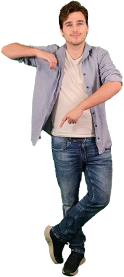 Optimise your home and save the planet
Solar panel dimensions in the UK
When you hear about the dimensions of solar panels, it refers to the physical size of the panel, usually in length, width, and height. While there isn't usually a large variety or a standard dimension range, we've looked at popular solar panel models and found the standard solar panel dimensions for both residential and commercial purposes.
Standard solar panel dimensions (cm) in the UK (Residential)
189cm x 100cm x 3.99cm*
Standard solar panel dimensions (cm) in the UK (Commercial)
195cm x 99cm x 3.81cm*
*length x width x height
Ultimately, the solar PV panel dimensions will depend on factors such as the manufacturer and panel type. For instance, here are some solar panel dimensions in mm (millimetres) from popular manufacturers:
SunPower: 1812 x 1046 x 40mm
Tesla: 1890 x 1000 x 40mm
Panasonic: 1722 x 1133 x 35mm
When considering a solar panel, you should be thinking about how many solar panels will make up your solar system. That way you can calculate how much roof space is required. According to standard building regulations in the UK, there are a couple of requirements all solar panel installations need to abide by:
Does not extend 200mm beyond the edge of the roof or wall.
The solar array is not larger than 9m2 and less than 4m in height.
Is more than 5m away from the garden boundary.
How heavy are solar panels?

Includes the weight of the frames and mounting equipment
In addition to solar panel size, you should also consider the weight. The standard solar panel weight in the UK is 18 – 21kg for residential settings and 22 – 30kg for commercial settings. These include the weights of the frames and mounting equipment.
Most modern rooftops have a rafter load of 140kg per square metre. For reference, solar panels usually weigh approximately 20kg per square metre. 
That means installing panels will increase the dead load by about 15% per square metre. While the weight of your roof shouldn't be a large cause for concern, all roof structures should be assessed by a professional solar panel installer to inspect their strength and robustness.
Which solar panel installation size is the best for you?
We've made the table below to help you answer questions such as "Is my house suitable for solar panels?" and "How many solar panels do I need?". 
Firstly, the solar panel installation size depends on your energy consumption. We've included the suited house size to help you estimate how much energy you use based on the number of people living in your home. 
Secondly, the number of panels you need will be limited by your available roof space. If the solar panel system size you would like requires too many solar panels and thus, too much roof space, try opting for a larger solar panel size. Our table accounts for calculations with 250W panels.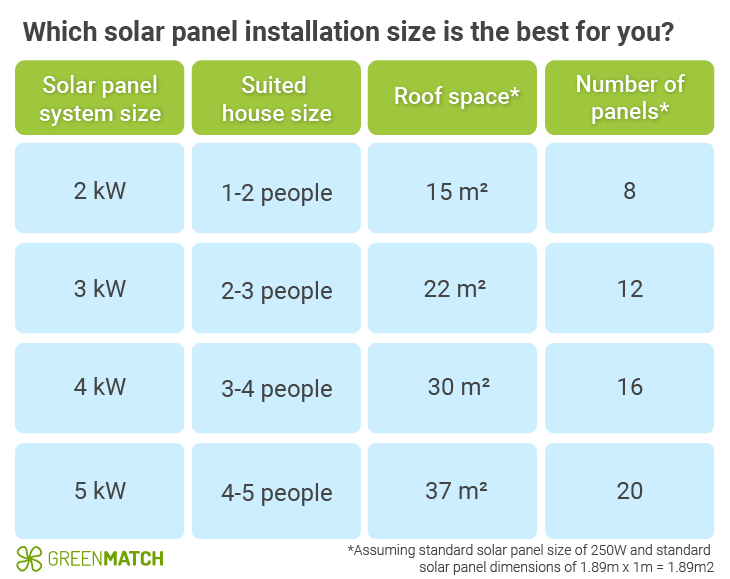 If you're unsure or want to confirm if you've found the right solar panel installation, it is always recommended to consult a professional solar panel installer. They can offer you tailored advice on what solar panel system size matches your energy consumption. In the next section, we'll give you the smartest tips and strategies to find the best solar panel installation professionals.
Find local solar panel installers for your UK household
When looking for solar panel installers, opting for local professionals offers a range of distinct advantages. Local solar panel installers possess an in-depth understanding of regional building regulations, permitting procedures, and weather conditions, ensuring an efficient and seamless installation process tailored to your specific location. 
Their proximity facilitates efficient communication, site visits, and post-installation services. Moreover, supporting local businesses reduces the carbon footprint associated with distant commercial installers who travel further. 
Believe it or not, there are more local solar panel installers at your fingertips than you realise. However, not all of them are best suited for your home. Making the right choice involves considering factors beyond just installation expertise. It also involves finding an installation that matches your budget. 
That's why we're here to lend our expertise and service. Our network of trusted installers not only brings technical proficiency but it also means you have the choice to find the best offer. By sharing a few details about your home and energy needs, you can receive up to 4 tailored quotes from our installers. This empowers you to compare options and make an informed decision that aligns with your vision for a sustainable and cost-effective future. 
The best part is that this entire service is free and comes without any obligation to accept anything. You get all the power to choose how, who and when you want your solar installation. Start getting quotes today by clicking the button below.
Quotes from local engineers
Payment by finance available
Save up to £729 per year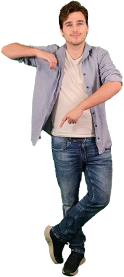 Optimise your home and save the planet
FAQ