What Are Double Glazed Doors?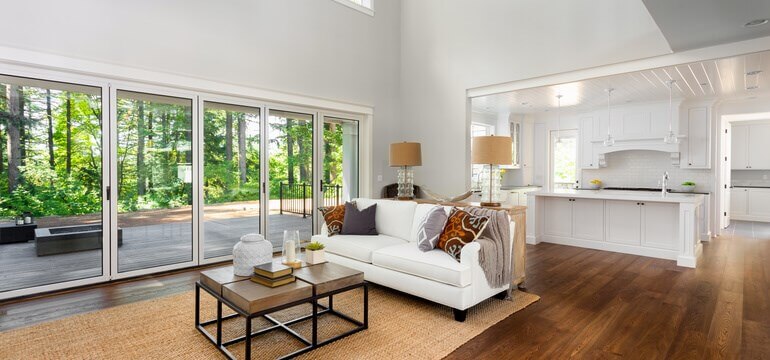 Double glazed doors are doors with special glass that consists of two panes of glass with a narrow gap of normal dry air or inert gas in between. Double glazed doors can be combined with many different materials from uPVC doors to timber, and come in variety of styles and designs.
If you want to make your home more sustainable or noise insulating or if you would like to reduce your carbon footprint, you should definitely consider installing double glazed doors in your home. You can opt for either internal double glazed doors or double glazed back doors.
Double glazed doors have many properties and investing in them has multiple benefits. Double glazing can add to the security of your home as well as its style and sustainability.
If you would like to find out more about double glazed door prices and installers you should fill in our short form at the top of the page. This is an easy way to get quotes from trusted suppliers without any obligation to buy.
Quotes from local engineers
Payment by finance available
Save up to £170 per year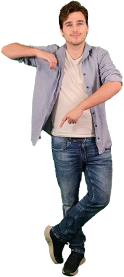 Optimise your home and save the planet
How Much Do Double Glazed Doors Cost?
The best double glazed doors prices for doors depends on many different factors. These include the type of frame, glass and the door shape or style. As for the frame, uPVC doors are the cheapest choice whereas aluminium and timber ones are generally more expensive.
Shape and style wise, bi-fold doors are pricier due to their complexity. Bi-folding doors will cost you less and sliding double glazed patio doors are normally the cheapest out of the three. Because those three styles are the most popular ones, we created a double glazing price guide for doors below.
Double Glazed Door Cost
Type of Door
Number of White uPVC doors
Cost of White uPVC door
Sliding Patio
2 doors
£895 – £1,730
French
2 doors
£750 – £1,125
Bi-fold
3 doors
£2,230 – £3,035
Keep in mind, that the cost of double glazed front doors and double glazed back doors depend on your situation. Every home is different and your double glazing will be fitted specifically to your needs and wants. 
How Do Double Glazed Doors Work?
The small gap that is created when the two sheets of glass are added together traps air. This gap is usually 9-12mm wide. The layers of glass are separated by a spacer bar.
Double glazed doors prevent heat transfer by a process called convection. Because the air inside the gap isn't a good conductor of heat, cool air will stay on one side and warm air on the other. That way, thanks to double glazing the room inside will lose less heat and thus stay warmer for longer.
1
2
3
4
How Can I Customise My Double Glazed Doors?
Because double glazed doors are specifically fitted to match your home, you will have the option to make multiple modifications to them. 
Types of Doors
You will have to choose between a wide variety of door styles and shapes. It is important to decide beforehand which door fits your home or your needs and wants best. Whether you want double glazed sliding doors or double glazed front doors, most suppliers can cater to your needs.
These are the most popular types:
Types of Handles
Small details like the handles on your double glazed doors can make a big difference. There are many different types of handles that vary in style as well as in functionality. Below we listed the most popular ones:
Lever Handle on back plate
Lever handle on rose
Mortice door knobs
Rim knobs
Types of Frames
| Type | Description |
| --- | --- |
| uPVC | uPVC double glazed door frames are the most popular option. They're the cheapest out of the three types of frames and are very insulating. uPVC frames can be purchased in many different colours |
| Aluminium | Aluminium is the least popular option as it is not very insulating. However, some prefer aluminium framing because of its very modern and contemporary aesthetics and their durability |
| Timber | Timber is the most insulating framing material and it is very easy to paint. However, the material does require a lot of maintenance and care. Additionally, timber double glazed doors tend to be more expensive than aluminium and uPVC double glazed doors |
| Fibreglass | A fourth framing option used for double glazed doors that has very similar properties to uPVC is Fibreglass. It is durable and increases energy efficiency. Furthermore, the design is flexible as the material is available in multiple shapes and colours |
Additionally, it is possible to combine double glazing with composite doors. They are made of multiple different materials, thus taking advantages of each of their strengths, and minimising their weaknesses. The price of composite doors is generally more than that of uPVC but less than timber.
Types of Glass
| Type | Description |
| --- | --- |
| Low-e glass | Low-emissivity glass has a very thin layer added to the glass used for double glazed doors. This keeps long-infrared waves from passing and consequently, the fading of colour of internal fabrics and wall coatings will be reduced without taking away from the amount of visible light passing |
| Thermally toughened glass | This type of double glazed glass will protect you and your home from extreme heat and fire. Additionally, it won't allow any toxic gases and smoke inside |
| Decorative glass | When choosing your double glazed doors you will have the choice to choose different glass colours and textures. Decorative glass can be combined with other types of glasses mentioned to give them a very unique and eye-catching look |
| Acoustic glass | Even though double glazed doors are noise insulating, if you need extra noise reduction you might want to consider installing acoustic double glazed glass panels. This is especially useful if you're living close to busy roads or an airport |
| Tinted glass | To reduce the amount of sunlight and heat entering the room through your double glazed doors, tinted glass is the best option |
| Reflective glass | A reflective film can be attached to your double glazed doors. This reduces the amount of heat and sunlight passing while also giving your property a very contemporary look |
| Safety glass | If your double glass doors break they could create dangerous splinters. Safety glass prevents this as it stays in place when broken and doesn't fall into small sharp parts |
Fill in our short 1-minute form at the top of this page to be connected with up to 4 double glazed door installers in your area. It's completely free and you're under no obligation to accpet any of the quotes your receive. Click the button below to get started.
Quotes from local engineers
Payment by finance available
Save up to £170 per year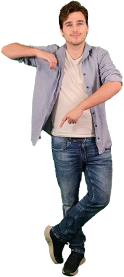 Optimise your home and save the planet
Triple Glazed Doors – How Do They Differ?
As with windows, it is also possible to get your doors triple glazed. Triple glazed doors have three glass panes, instead of the two that double glazed doors would have. Naturally this will increase the heat loss prevention and energy efficiency even further.
Most commonly combined with uPVC door frames, triple glazed doors have multiple different components that make them the most energy efficient doors the market has to offer. The three glass panes consist of soft-coat glass and argon glass, making sure that heat stays in, and moisture out of your doors.
While triple glazed doors provide amplified benefits compared to double glazed doors, they are also a pricier alternative, as they are more complicated to manufacture. Typically costing around £100 – £150 more than the equivalent double glazed door, it is important to consider if they are the right solution to you
To keep in mind besides the price, it is important to remember the long term benefits of your choice. Triple glazing will help you lower your heating bill even further, as well as provide even more security and quietness than double glazing. While for some houses they might be a slight overkill, in other houses they can make living more comfortable.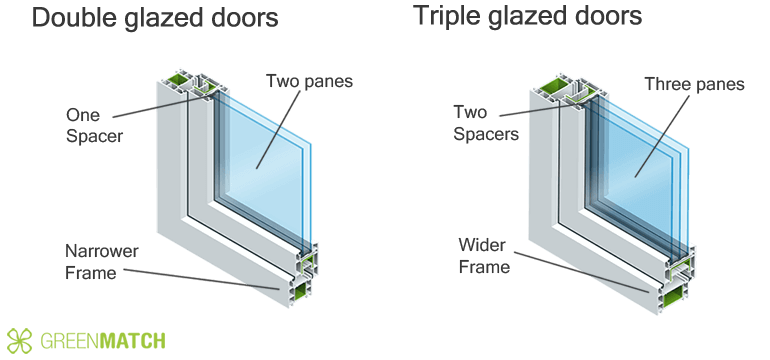 What Are the Advantages of Double Glazed Doors?
Double glazed doors have been a popular choice for many homeowners in the UK for their many benefits. Below we listed a few of those.
Increased Home Value
Because of the many benefits of double glazed doors, if you decide to sell or rent out your property it will be worth more than it would have been with single glazed doors installed.
Reduced Carbon Emissions
Double glazed doors will reduce your energy usage and consequently your carbon footprint.
Save Money
Because double glazed doors reflect heat back into the room you won't have to use your heating system as frequently. It is estimated that double glazing can save you around £9000 over a 20 year period.
Reduce Noise
Double glazed doors add noise insulation to your home. The glass creates a barrier from the inside to your property to the outside.
Increased Security
As double glazed doors are harder to break due to the added layer it will be more difficult for intruders to break in. If you require even higher levels of security you can install double glazed doors with toughened glass making them even stronger.
What Are the Disadvantages of Double Glazed Doors?
Can't Be Repaired
Over time, Broken seals are a common fault in double glazed doors which creates condensation in between the panes. In this case, it is very difficult to repair and most companies will advise you to invest in replacement double glazing units.
Heat Up Rooms During Summer
Double glazed doors will trap heat inside. This is very beneficial during colder months but can be a downside during summer. To prevent this you have the option to add reflective or tinted glass.
Not A Good Fit for Older Homes
Generally, the aesthetics of double glazed doors don't quite fit with older homes. However, there are some companies that can ensure your double glazed doors are fitted exactly to your house. If that is not possible, you can opt for secondary glazing instead.
Initially Quite Costly
New front door costs can vary depending on many different factors. However, due to the added layer of glass, the double glazing cost is high initially but the units pay for themselves in the long run as you gradually continue to save on your energy bill.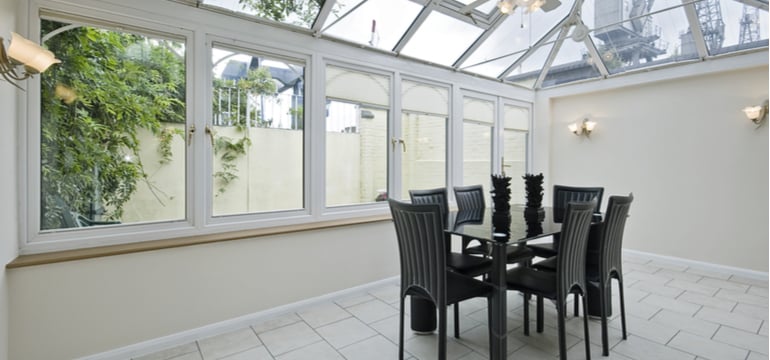 Double Glazing Manufacturers
There's a variety of double glazing fitters that you can choose from. The most popular ones in the UK are:
Everest
Anglian Ltd.
Safestyle UK
Wickes
They all offer finance plans as well as price matching with quotes from other companies.
Notable Industry Bodies
Industry bodies offer you information and additional warranties and guarantees during the installation of your double glazed doors. Some of these schemes include FENSA and Certass. They work together with a number of double glazing contractors and certify them to ensure that you receive service from qualified companies.
So, before choosing an installer make sure that they are either Certass or FENSA certified or certified by the Double Glazing Conservatory Ombudsman Scheme (DGCOS).
Find the Best Double Glazed Door Companies in the UK
If you want to install double glazed doors in your home but need more help with the installation and cost make sure to fill in our short 1-minute form at the top of this page. You can get up to 4 quotes from trusted suppliers for free and without any further obligations.
Quotes from local engineers
Payment by finance available
Save up to £170 per year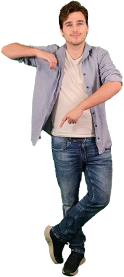 Optimise your home and save the planet