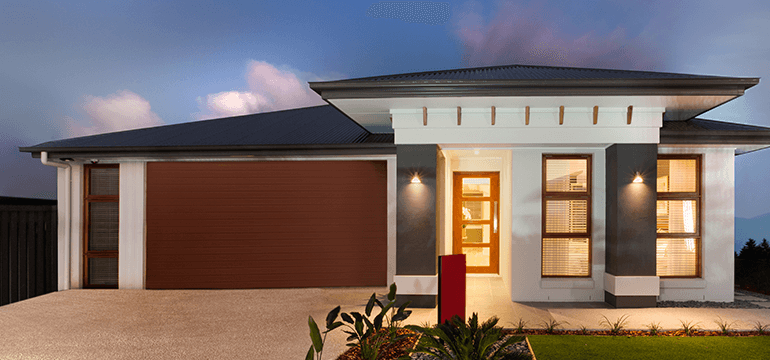 In 2023, the goal of most home modernisation projects is to improve their energy efficiency and overall eco-friendliness. For this reason, double glazed front doors are an excellent choice as their design allows for increased insulation, energy efficiency and a significant reduction of noise pollution from outside.
With the increasing focus on sustainability and the rising energy bills that have affected thousands of UK homes, it has become increasingly important to opt for double glazed front doors. By using double glazed doors one can save over three times more heat than having traditional windows. This is why contemporary front doors are built using double glazing technology.
Similar to double glazed patio doors, modern front doors are durable and low maintenance, and are a lot more secure than regular, non-glazed doors. While it is important that all units are modernised, double glazed front doors are also essential for first-class noise insulation.
In this article, we'll walk you through everything you need to know about double glazed front doors before you purchase one for your home. However, if you already have an idea of what you want but are just struggling to find installers or aren't sure what a fair price is, then we can help you with that.
At GreenMatch, we have a UK-wide network of qualified door installers, so we can easily connect you with those available in your area. We can provide you with up to 3 quotes from trusted double glazed front door suppliers, which you can then compare to select the best deal. Our service is provided free of charge and without obligation.
If you feel ready to upgrade your home with double glazed front doors, then click the button below to get your free quotes now. Have your new front door installed in no time, and enjoy your new stylish entrance.
Quotes from local engineers
Payment by finance available
Save up to £170 per year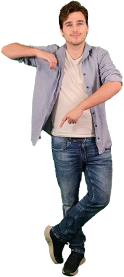 Optimise your home and save the planet
What Are the Differences between Double Glazed Doors and Front Doors?
Double glazed doors can be used for many different situations: internally for separating rooms, as well as for the exterior as front doors, back doors, patio doors, barn doors, and more.
Double glazed entrance doors, however, are much sturdier structure and have usually a remarkably different style than regular doors. Even though traditional doors are often made of simple wood panels, double glazed front doors can be built incorporating many glass elements for a more contemporary design.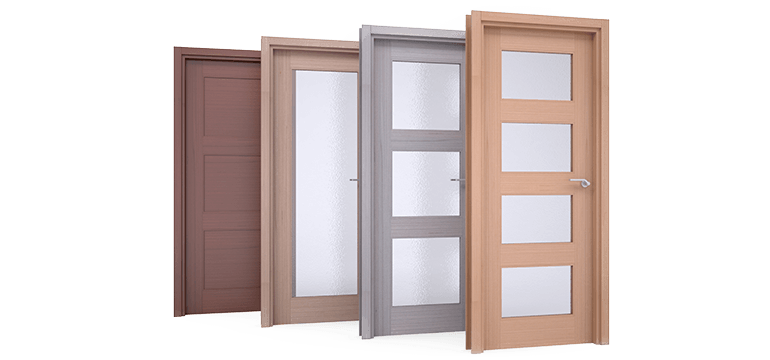 Double glazed front doors can be purchased ready-made but a number of companies also offers made-to-measure doors. While double glazed front doors can be matched in style with traditional homes, their energy efficiency and security remain state-of-the-art.
What Is the Cost of Double Glazed Front Doors and Frames?
Despite the technology used, it is possible to get access to cheap double glazed front doors starting from £340. Pre-produced doors are accessible at discount prices and are sold in standard sizes that fit many UK homes. In certain shops, free delivery can also be part of the package. Even made-to-measure windows are usually shipped within two weeks.
French Patio Door Prices
Size
Colour
Price
1565 x 900mm
White
£750 – £1,690
1565 x 900mm
Wood Grain
£1,250 – £2,190
2200 x 2090mm
White
£880 – £1,125
2200 x 2090mm
Wood Grain
£1,380 – £1,625
Sliding Patio Door Prices (2 panels)
Size
Colour
Price
1600 x 1900mm
White
£895 – £1,140
1600 x 1900mm
Wood Grain
£1,395 – £1,640
2900 x 2400mm
White
£1,195 – £1,730
2900 x 2400mm
Wood Grain
£1,695 – £2,230
Bifold Patio Door Prices (3 panels)
Size
Colour
Price
2000 x 1900mm
White
£2,230 – £2,675
2000 x 1900mm
Wood Grain
£2,730 – £3,175
3800 x 2300mm
White
£2,530 – £3,035
3800 x 2300mm
Wood Grain
£3,030 – £3,535
As a rule of thumb, the custom fitted doors are pricier than ready-made ones. The size of the door is a major influence, too. Front doors can be bought as single doors or double doors. Different styling and accessories add to the complexity which, in fact, increases the prices. Accessories such as letterboxes, door numbers, knockers, spyholes, vents, and more are available as well. Yet, regular units can be fetched for a reasonable price and still increase the energy efficiency, the security, and the value of the house.
As well as comparing prices for different types of doors, it's also critical to compare prices of different installers. Installers' rates can vary a lot from each other, depending on factors such as where they are based. Therefore, it's crucial to get quotes from multiple installers so you can ensure you're not being ripped off and feel confident that you're getting the best deal possible.
GreenMatch can help you compare quotes quickly and easily. By filling in our short form, we can provide you with up to 3 free, non-binding quotes from front door installers available near you. This means you don't have to struggle researching and contacting multiple installers on your own, which can waste hours of your free time. Click the button below to get your free, non-binding quotes now.
Quotes from local engineers
Payment by finance available
Save up to £170 per year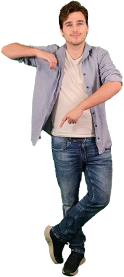 Optimise your home and save the planet
Is It Worth Investing in Double Glazed Front Doors?
Equipping your house with modern front doors is a smart investment for a number of reasons:
The increasing household expenditure can be held back by installing a double glazed front door. Double glazing can save £170 per year for a single detached house. For mid terrace houses, savings are still above £100 per year. That means, within a couple of years, the investment is returned.
Double glazed front doors conform the UK energy efficiency standards.
You can reduce your carbon footprint and help the environment.
Having a modern entrance door, your home will be more comfortable as it reduces heat loss and helps to achieve an even temperature throughout the rooms.
Thanks to its heat insulation, the glass on double glazed front doors are less likely to condensate.
Double glazed exterior doors insulate sound better, keeping your home quiet.
Being stronger and being equipped with more advanced locking systems, double glazed front doors are more secure than old doors.
Can Double Glazed Front Doors Have Custom Styles?
Made-to-order front doors enjoy a wide popularity as the custom production allows special requests, such as the size of the glazed element, the size and shape of panel inputs, sculptured design, accessories, lever handles, adjustable hinges, and lead strips, but also the material of the frame, the threshold, and the door, as well as the glaze engraving, the backing glass pattern, and the inside and outside colour of different elements. Technical aspects can also be personalised, such as choosing thermal argon filling between the two sheets of glass for even better thermal properties.
Obviously, heavy customisation affects the end price of the product. Depending on the supplier, you have access to endless combinations of colours, materials, and styles.
Double Glazed Front Door Materials
Despite generally known as uPVC front doors, double glazed front doors can be ordered in several different materials. Depending on the material, different colour or wood pattern can be chosen. Each material has its own design and advantage.