uPVC Window Installers: Find Fitters Near You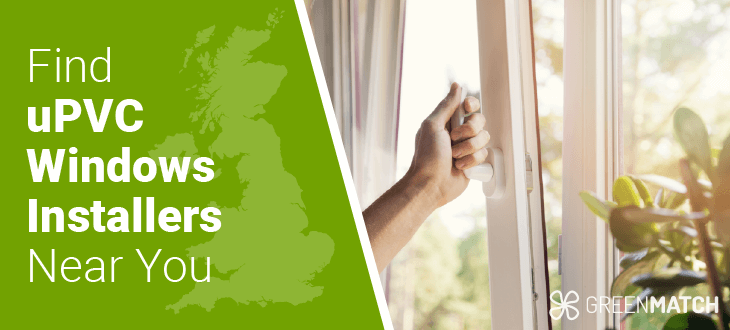 Are you in need of a uPVC windows installation and want to ensure you choose the best installer for the job? With so many uPVC window installers out there, it can be overwhelming to know where to start your search. 
Choosing the right installer is crucial as it can make a significant impact on the overall quality of the installation and the longevity of your new windows. The last thing you want is to invest money in an installation that will only cause problems down the road.
Knowing what to look out for when choosing between installation companies can take some careful planning. That's why we've created this handy guide to help you navigate the sea of uPVC installers and find the one that best suits your needs.
In need of urgent uPVC replacement windows? With GreenMatch, our dedicated team is also on hand to help you connect up to 4 uPVC window installers. All of them, qualified according to the latest FENSA regulations and vetted by us. 
All you have to do is fill in the short form above. We'll then use your details to find the most suitable installers for the job. These installers will then offer you a fixed, tailored quote for their installation services. 
You can then choose between their quotes until you're satisfied with your choice. It's simple, quick, and completely free. You're also under absolutely no obligation to select any of the quotes you receive. 
Get started today by clicking the button below.
Quotes from local engineers
Payment by finance available
Save up to £170 per year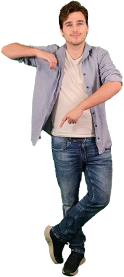 Optimise your home and save the planet
A local uPVC windows company
If you're wondering "where can I find the best uPVC installers near me?" then, you've come to the right place. With GreenMatch's exclusive quotes service, not only can we match you with the installers that best meet your requirements- whether its triple glazing or double glazing installers– but we can also make sure that we find the most suitable installers based in your local area. This is easy since we have a large network of installers based up and down the UK. 
Some of the benefits of local installation include:
Cheaper installer rates: Perhaps the most significant advantage is that you can safely assume that installation rates will fall far lower than that of large, nationwide companies. This is because local companies have lower overhead costs to cover meaning they can offer more competitive prices. So if you're on a budget, or you like to chase the best deals, then local installer companies are your best bet. 
Efficient service: If you're in need of an urgent window replacement or repair, then it's also good to know that local companies tend to respond quickly to inquiries since they operate on a smaller scale. You can also expect faster delivery times since they are based closer to you. 
Customer care: Local window installation companies will often also provide greater care for their customers. Because they are smaller and more community-oriented, they often place a greater emphasis on providing more personalised service and building long-term relationships with their customers. 
Support local business: When you choose to work with a local company, you are helping to keep money in the community, which can have a positive impact on the local community by contributing to the creation of jobs and the growth of the local economy.
To make the process of finding local quotes easier for you, use GreenMatch's free quotes service. We can provide you with up to 4 of the best local quotes for you to compare. By comparing high-quality quotes, you can find the best deals in your area and make an informed decision about which local uPVC window fitters to work with.
Simply fill out our quote request form and provide some basic information about your needs and preferences, and we will match you with the most suitable local companies for your project. 
To find the best local installers for your new windows project, click on the button below.
Quotes from local engineers
Payment by finance available
Save up to £170 per year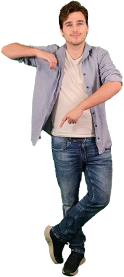 Optimise your home and save the planet
uPVC windows installer
It's good to note that installation companies will usually have their products provided by a windows manufacturer. It is possible to have your uPVC window frames supplied by a manufacturer and then installed by another company, which gives you the opportunity to be selective about the company you choose in both cases, and effectively manage the total uPVC windows cost. However, you may find it easier to find an installation company that provides its own products. 
Part of finding the best deals for new window installation is by choosing a cost-effective material. Not only does uPVC (unplasticized polyvinyl chloride) offer the most affordable prices, when compared to aluminium and wood, but it's also highly durable, long-lasting and secure.
Choosing uPVC will also help you save money in other ways. Specifically, it's very low maintenance, so you'll likely never have to worry about paying for repairs or upkeep, as you would with other materials such as wood. The only maintenance that this material will likely need is periodic cleaning with a damp cloth. 
Additionally, uPVC is also highly energy efficient and will prevent heat loss from escaping from your home. Therefore, if you rely on outdated single glazing, then upgrading to double-glazed uPVC windows will save you money on your monthly bills and prevent energy waste. 
If you're concerned about the effectiveness of your current windows, or you're unsure about what window replacement materials or style will be best, then look no further than GreenMatch's quotes service. 
After filling out our form, our expert installers will be on hand to offer professional consultation. Once they have assessed your needs and you're sure of the new windows that you'd like, you'll receive a fixed quote for their installation services. 
These quotes come 100% free and are tailored to your home's exact requirements. 
Quotes from local engineers
Payment by finance available
Save up to £170 per year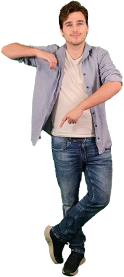 Optimise your home and save the planet
uPVC window fitters near me
When it comes to selecting a window installer, finding the best deal isn't just about selecting the company with the cheapest prices. It's important to also consider the quality of the installation and the reliability of the company to ensure you get the best value for your investment.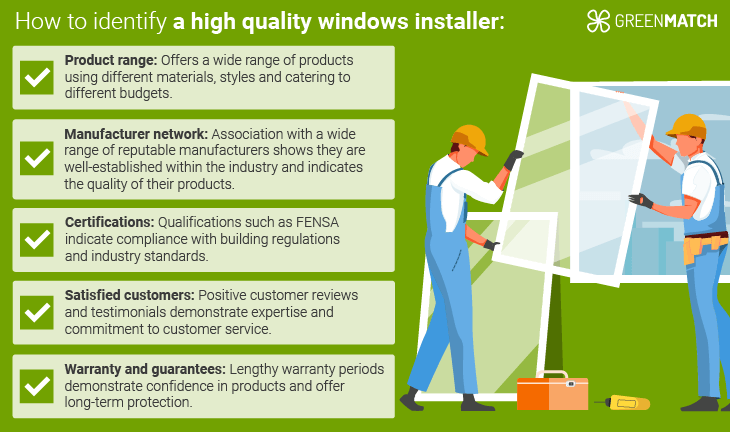 Whether you choose a large company or a smaller uPVC window replacement company near you, what's important is that they have a proven track record that assures you that they are reliable and professional.
By getting uPVC window quotes online from GreenMatch, you can rest assured that all of our installers are qualified according to the latest FENSA regulations. We'll also be sure to match you with the installers most suited to your needs, based on the information you provide using our quotes form. 
Take the first step towards finding the right window installer for your needs and request quotes through GreenMatch today.
Quotes from local engineers
Payment by finance available
Save up to £170 per year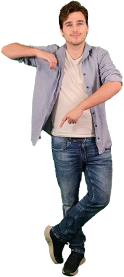 Optimise your home and save the planet
Get the best price for installing uPVC windows
Window installation rates will vary greatly depending on the company you choose- its size, the quality of its products, and its location (relative to yours). Therefore, it can be difficult to learn exactly what the fairest and most accurate installation costs for uPVC windows might be. 
That's why we always recommend comparing multiple installer quotes before choosing a company to install your windows. This way, you can compare their quotes until you're sure you've found the best deal, simply by choosing the installer who offers the most competitive price. 
With that being said, it can be difficult to know which installers you can truly trust, since there are so many options out there, and not all of them are reputable options. This can lead you to countless hours of research. Or, in a few short steps, you can receive up to 4 online quotes from fully qualified installers by choosing GreenMatch. 
Quotes from local engineers
Payment by finance available
Save up to £170 per year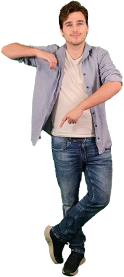 Optimise your home and save the planet
Frequently Asked Questions