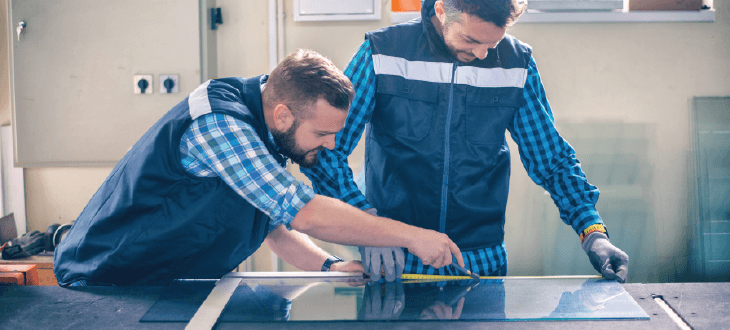 Which Manufacturers are Energy Saving Trust Certified?
One of the first pieces of advice when searching for your uPVC windows is to refer to the verified and endorsed brand marks made by the Energy Saving Trust (EST), an independent and impartial organisation providing consultancy for energy consumption reduction in the UK.
The Energy Saving Trust Team verifies businesses' marketing claims based on the energy performance of their products to ensure what you buy meets industry standards. Energy Saving Trust recognises the following UK manufacturers that offer the best uPVC windows prices:
Safestyle UK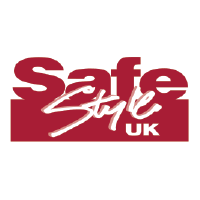 Safestyle UK is a uPVC windows manufacturer that has been supplying homeowners with uPVC windows and doors for the last 20 years. Their large production facilities enable them to produce more than 20,000 units every week.
Anglian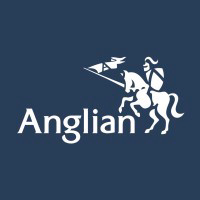 Anglian is a uPVC windows manufacturer and supplier that has carried the marque "Made in Britain" for 50 years. It is an assurance of high standard quality for products made in the UK.
Masterframe Windows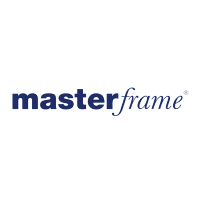 Masterframe has focused on manufacturing a specialised market for sash uPVC windows since 1984. Their entire product range is approved by The British Board of Agrément (BBA), which ensures high quality and standards. The company also has their own in-house team of "master installers".
Direct Window Co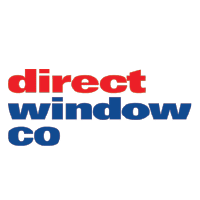 Direct Window Company operates as a manufacturer and supplier of all of its windows, doors, and sealed units. The company has been established for over 21 years and installs thousands of specification windows and doors every week.
CMS Windows Systems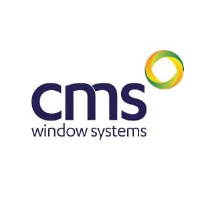 CMS Window Systems has been manufacturing, supplying, and installing energy efficient uPVC windows since 2006. The company was the first to provide an in-house recycling service as a standard that has since become an industry gold standard.
Other EST endorsed uPVC windows manufacturers are:
Conservatory Outlet
Sidey Solutions
Walker Profiles
Rapid Frame
Top 5 Best uPVC Suppliers in the UK
Once you've decided on a manufacturer, the next step is to compare suppliers. The amount of uPVC window suppliers operating in the UK is numerous, and that can make it hard to determine which would best satisfy your specific needs.
Therefore, the following list should help you familiarise yourself with what the UK market has to offer, the best uPVC suppliers, and their general services.
Here is a short list of the top 5 best uPVC window suppliers in the UK:
Rehau

Rehau is generally considered to be the UK's leading manufacturer and supplier of high-quality uPVC. The company was started in 1948 in Bavaria, Germany, and continues to be a premium brand for polymer-based innovation and systems.
Veka

Founded in 1969 in Germany, Veka has since become one of the most environmentally committed uPVC windows and doors suppliers in the UK. The company is the world's largest manufacturer of extruded PVCU products.
GAP Ltd.

With 40 depots in the UK, GAP has manufactured and supplied uPVC products to both commercial and residential building markets since 1993. The company started in Lancashire but operates in the entire UK now.
Eurocell

Since 1974, Eurocell has developed and designed products to help homeowners improve their properties. The Eurocell brand is considered to be the UK's first manufacturer, supplier, distributor and recycler of uPVC products.
Selecta Systems

Operating for 35 years under the same family name, Selecta Systems is among the UK's top uPVC windows and doors suppliers and extruders. The company has built a reputation as a market leading innovator, manufacturer, and supplier providing friendly and caring service to its customers.
Ready to find a supplier to help you choose and install your uPVC window? GreenMatch can help you compare prices from the best uPVC window manufacturers near you so that you don't have to spend painstaking hours searching for manufacturers and asking for quotes.
To start getting free quotes, just click the button below and answer some simple questions about your home. It's quick and easy, and there's no obligation to accept any of the quotes you receive.
Quotes from local engineers
Payment by finance available
Save up to £170 per year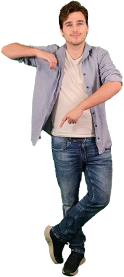 Optimise your home and save the planet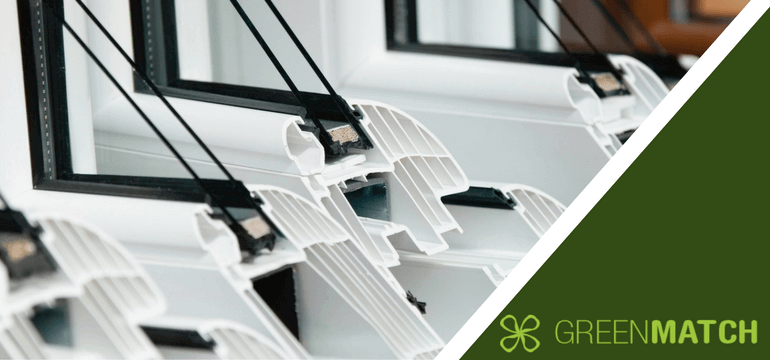 uPVC Window Costs and Savings
Saving on household bills can be much simpler when you understand how uPVC windows prices benefit you. A study carried out by the Northern Consortium of Housing Authorities in the UK shows that a softwood window requires maintenance costs that are 33% higher than for a uPVC window, over a 30-year period.
This is the reason why uPVC has become increasingly successful compared to alternative materials such as wood or aluminium for windows.
On average, when replacing your old windows with uPVC windows, you can expect the cost to range between £160 and £1,240 per window. The final cost of getting a new uPVC window will depend on the style, size, and colour of the uPVC window.
Check the Energy Efficiency of Your uPVC Windows: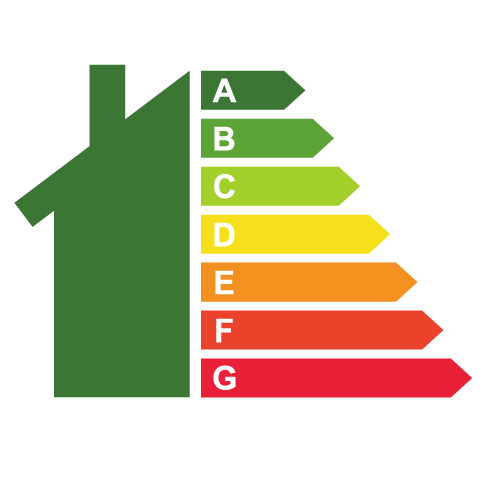 Through an A++/G scale and a rainbow bar, like the one used for rating white goods, homeowners can easily learn about uPVC windows manufacturing standards for energy efficiency.
It is important for you to have a high energy efficiency rating because it means less heat from your central heating system is escaping. And thus, less energy and money are going to waste. With an A energy rating you can save as much as £155!
Energy efficiency also often depends on the uPVC window style, which can be seen in the following table.
Annual Savings with uPVC Windows

| Energy rating | Detached | Semi-detached | Mid-terrace | Bungalow | Flat |
| --- | --- | --- | --- | --- | --- |
| A | £120‑£155 | £80‑£110 | £65-£85 | £55-£75 | £40-£55 |
| B | £110-£140 | £75-£100 | £60-£80 | £50-£70 | £35-£55 |
| C | £105-£135 | £75-£95 | £60-£75 | £50-£65 | £35-£50 |
Annual savings with uPVC windows depending on the energy rating and style (2022)
What Are the Benefits of uPVC?
uPVC is well-known for being very easy to maintain because of its resilience. For example, uPVC won't rust or corrode. The most remarkable qualities of uPVC are attributed to its durability and sustainability. Besides, you can find the best uPVC window prices.
uPVC benefits range from thermal efficiency to sound insulation, and from adaptability to style and variety. They also come in a variety of shapes and sizes, like uPVC bay windows, and sash windows.
Here is a shortlist of advantages provided by uPVC:
Thermal insulation: around 10-20% of a building's heat loss happens through the windows. uPVC has proven to be able to prevent heat loss by up to 40%.
Sound insulation: uPVC is an effective sound insulator that can reduce noise by up to 80% (~45dB).
Style and design: uPVC can be easily shaped to fit any desired style or design. They can be found in various different colours, from standard brown uPVC windows to almost all the colours of the rainbow.
Adaptability and variety: the absence of plastic makes it rigid, allowing for a wide range of applications.
No condensation: the combination of double glazing and uPVC provides an even higher degree of comfort by reducing annoying condensation issues.
Sustainability: uPVC is renowned for its environmentally-friendly characteristics. It can be reused up to ten times and is the reason why many windows and door manufacturers often provide recycling facilities and replacement window services.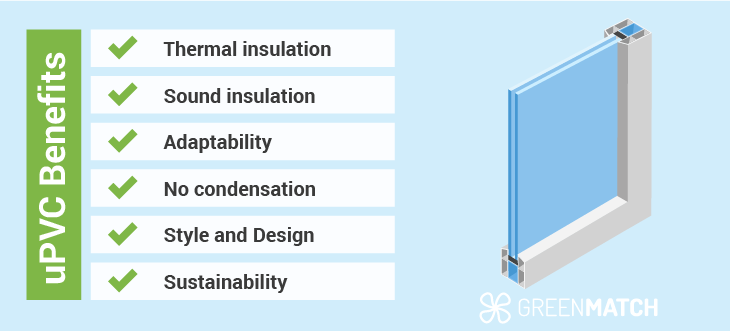 Why Are uPVC Windows Better for Your House?
Nowadays, uPVC is one of the most commonly used materials by window and door manufacturers. Thanks to its high degree of adaptability and resistance, uPVC can also be used for improving your house in various ways. Sourcing from uPVC suppliers will give you the opportunity to give your home a solid roof, long-lasting gutters, a new window sill, or a decorated plastic skirting board.
uPVC windows are also well-known for being nearly maintenance-free, meaning that they do not rust or corrode, so you do not need to replace them as often as some of their alternatives. There are also a variety of uPVC window colours, meaning you can always find something that fits your house well. Just choose uPVC windows!
Find Your Ideal uPVC Window Manufacturer
Finding the best uPVC window manufacturer that fits your needs can be difficult because of the numerous window and door suppliers in the UK. Because window manufacturers vary in both cost and models, comparing manufacturer prices has become a popular strategy used by many UK homeowners looking to save money.
Comparing quotes from up to 4 uPVC window manufacturers ensures you're not being overcharged and allows for you to then choose the best manufacturer that offers the most value for the cost.
Instead of individually contacting manufacturers near you, GreenMatch can save you hours of time and effort by providing you with up to 4 tailormade quotes for free. It starts with you clicking the button below and answering a few simple questions so that the quotes are tailored to your needs.
Quotes from local engineers
Payment by finance available
Save up to £170 per year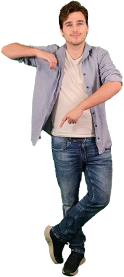 Optimise your home and save the planet