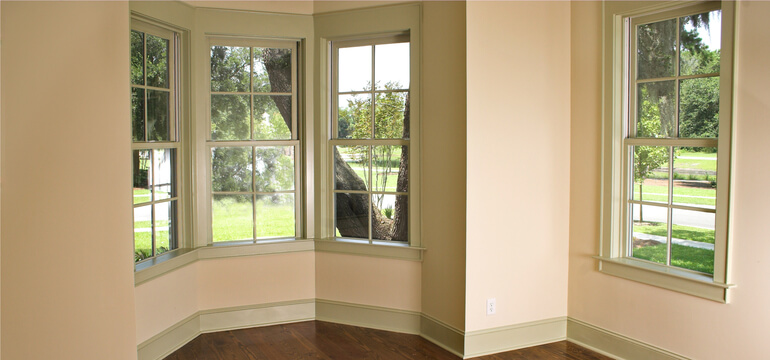 What Is a uPVC Bay Window?
A bay window is generally a name given to any kind of window that protrudes from a building. More specifically, a bay window is a window projecting from the wall of a building and forming an alcove in a room. In uPVC window styles, bay window normally has three sides, although it can be built in a few various shapes and consequently be named differently.
The bay window is a typical architectural component of the Victorian and Edwardian eras, but it can also be found in smaller and more modern buildings to give them a touch of style and to allow more light to come into a room. A uPVC bay window surely enhances the exterior facade of a property and adds a unique design to the interiors as well.
Besides, a uPVC bay window can be supplemented with canopies. A uPVC bay window canopy is an architectural addition to a bay window and can be built in different styles and shapes. UPVC windows manufacturers can now produce canopies in styles and materials of any kind, therefore allowing for better integration of the uPVC bay window to the entire facade. Customers can choose among a lead effect roof or a tiled one. A bay window canopy can also come as a unit ready to fix and install, making the uPVC bay window construction and installation even faster.
In this article, we'll guide you through everything you need to know about uPVC bay windows, including the benefits, costs, and styles. However, if you're simply just looking for a qualified window installer to help you fit your new windows as soon as possible, then our team at GreenMatch can help you with that too.
Finding quotes from installers on your own can be tedious and frustrating, taking up hours of your time. At GreenMatch, we have a vetted network of reliable window installers across the UK. This means we can quickly connect you with up to 4 window installers available in your area. You can then compare their quotes and objectively choose the best price.
Our service is completely free and non-binding, so you have nothing to lose. Click the button below to get your quotes now and enjoy your new uPVC bay windows in the near future.
Quotes from local engineers
Payment by finance available
Save up to £170 per year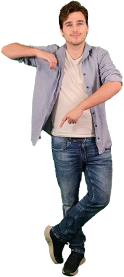 Optimise your home and save the planet
Why Should You Install a uPVC Bay Window?
The benefits of installing uPVC bay windows are numerous and various. First of all, by installing uPVC bay windows, your house will increase in style and value. Second, a lot of benefits will be provided, from comfort to efficiency, to savings and insulation.
UPVC is an acronym that stands for Unplasticised Polyvinyl Chloride, a material that does not include plastic. This makes uPVC an extremely adaptable material, to use in construction work and for manufacturing windows and doors frames.
The market of uPVC windows has seen a stunning rise in recent years since it was introduced to the UK nearly 30 years ago from Germany. uPVC windows have become a perfect solution for house owners that want to combine style and an affordable price when purchasing new uPVC bay windows.
There are many uPVC windows manufacturers available in the UK, ready to satisfy all your needs when it comes to producing a new set of uPVC bay windows and offering the best prices. If you feel like you could benefit from knowing more about uPVC windows, contact GreenMatch and our friendly team of customer service representatives will help find what's best for you.
6 Good Benefits to Have uPVC Bay Windows
A brand new set of uPVC bay windows carries all the advantages of a uPVC window, along with all the aesthetic advantages of a classic bay window. Nowadays, you can also find coloured uPVC windows that can complete the style of your home.
UPVC windows are known for being the best solution when it comes to new windows. Three words can summarise the main characteristics of uPVC windows: resilient, adaptability and sustainability.But let's explore the benefits that uPVC bay windows offer in depth:
Energy efficiency: the effective thermal insulation power of uPVC windows is estimated to save up to 30% of heat loss
Sound insulation: uPVC is an excellent noise insulator
No condensation: uPVC windows are characterised by multiple panes of glass fitting a uPVC frame. The gap between the sheets of glass, around 16 mm wide, prevents cold and hot air from entering, protecting against condensation issues
Style and value: typical of Victorian age buildings, bay windows continue to represent a plus to your property, from both style and value points of view
Adaptability and variety: fitting a bay window in a uPVC profile is really easy, due to the extreme adaptability of the material
Durability: uPVC are well-known for being almost maintenance-free, lasting long, and not being susceptible to corrosion and rust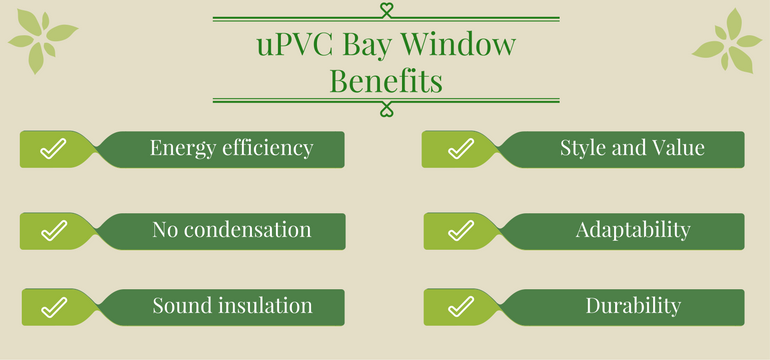 Among the other advantages that a property will gain after a uPVC bay window construction or installation, the following deserve to be highlighted:
A uPVC bay window opens up space, expanding the area of the room where it is installed
It lets a lot of light to enter a room because of their size
It adds a unique feature to your house
What Are uPVC Bay Windows Costs?
A precise estimation of the cost of new uPVC bay windows is not possible, considering all the variables that need to be taken into consideration when planning to replace an old set of windows and the differing specifications required for each house.
The average price of a uPVC bay window ranges between 1,000 and 3,000 pounds, which is strictly correlated to two main variables: the cost of the window itself and the installation price. The type of bay window chosen, and the uPVC bay window installation costs include factors such as:
removal
disposal
size
the floor where the bay window will be installed
the canopy bought
the tinting
hardware
seats or shelves inside the bay window
Do not forget to consider the bay window replacement cost if you are replacing old windows.
As mentioned, it can be difficult to estimate the exact cost of new uPVC bay windows. That's why we strongly recommend getting in touch with professional installers, so that they can give you a quote tailored to your home's specific situation. But where do you find qualified window installers who are also available in your area?
GreenMatch has a solution – we can connect you with up to 4 trusted window suppliers from our network. This way you can avoid researching and checking availability of installers on your own, potentially wasting hours of your time. Click the button below to get your free, non-binding window quotes.
Quotes from local engineers
Payment by finance available
Save up to £170 per year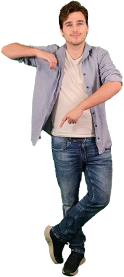 Optimise your home and save the planet
Save Money by Installing a uPVC Bay Window
As with many things, when discussing an investment in uPVC windows, the returns are always much more advantageous when seen in the long-term. 
A uPVC window is, in fact, expected to last longer and require 33% less maintenance cost than a softwood window over a 30-year period, as stated by the Northern Consortium of Housing Authorities in the UK. 
WERS stands for Window Energy Rating Scheme and it represents the official measurement standard for efficient performance of windows in the UK, provided by the British Fenestration Rating Council (BFRC).
 As already mentioned, uPVC profiles reduce heat loss, and the higher the rating provided by the WERS, the more efficient the window.This system was introduced in 2004 to help consumers evaluate the efficiency of their windows. The system uses an A++/G scale and a rainbow bar to rank efficiency, like the one used for rating white goods.
When looking for new uPVC bay windows, it is also important to assess other values:
U-value: this is the window's thermal transfer value, so the amount of heat energy transmitted through the window.
G-value: the solar gain, which measures the ability of the window to re-radiate into a room the heat absorbed from solar energy.
Air leakage: is the measurement of performance of the window's gaskets and beads, and prevention of air loss through the seals.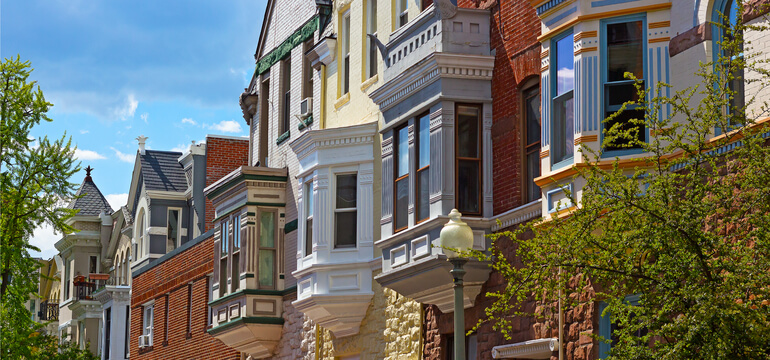 uPVC Bay Windows Styles
As said earlier, a uPVC bay window is a uPVC window that is projecting outwards from the wall where it is built, forming a small bay in the room. 
The angles on the inside part of a uPVC bay window are normally: 90, 135 and 150 degrees. In general, the shape is polygonal, square, rectangular, or arc-shaped, but triangular bay windows can also be found on the market, which are made up of two windows arranged at a 120-degree angle.
Depending on the characteristics, a uPVC bay window can have different names:
| Name | Characteristics |
| --- | --- |
| Canted bay window | if it has a flat front with canted sides |
| Oriel bay window |  if it is projecting from the wall of the building, not reaching the ground. This type of bay window is normally used on upper floors and enriched and supported by corbels and brackets |
| Box bay window | if, as the name says, the window is shaped like a box. These commonly consist of three windows, one bigger pane of glass at the centre and two smaller ones on the sides |
| Circle bay window | this bay window type presents more panes than other bay windows models, and it is normally higher, wider, and embellished by elaborate mouldings |
| Bow bay window | if composed of more casement windows that form an arch |
Furthermore, remember that uPVC bay windows, as with any other window, you can also get them coloured, for example, grey uPVC windows are highly popular. These colouring options are a result of modern techniques and processes.
Find the Best uPVC Bay Window Suppliers in the UK
Are uPVC bay windows what you need? Then your next step is to evaluate which company to choose. Keep in mind that most of the time a uPVC bay window construction requires a building permit from local authorities because it is considered a remodel. Therefore, always check with your local building authority first!
Get help with your decision making! Request up to 4 free quotes and find out how you can make your home unique and energy efficient. GreenMatch can help, just fill in our short form and receive your no-obligation quotes now! Click the button below to begin.
Quotes from local engineers
Payment by finance available
Save up to £170 per year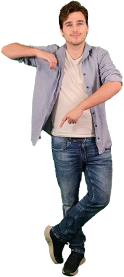 Optimise your home and save the planet