What Size Boiler Do I Need in the UK? A Complete Guide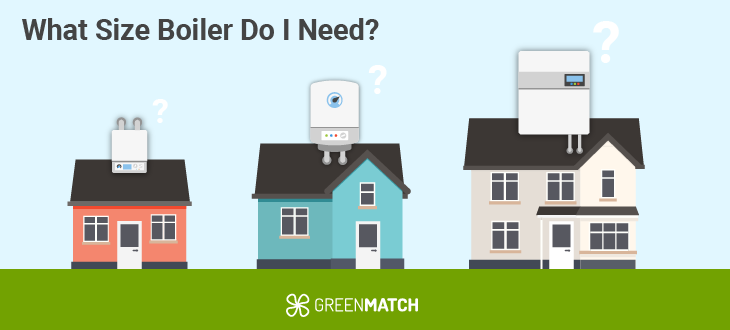 When it comes to your heating needs, choosing the right boiler can seem difficult. One of the main considerations is getting the right size, both in dimensions and heat output, for your home. This can be especially confusing considering the different types of boilers. If you're wondering "What size boiler do I need?", this article will help you determine just that.
But first, if you're already on the hunt for a boiler, you'll need a professional that you can trust. It can be a laborious task to research different installers, vet them for trustworthiness, and compare their prices on your own. Ordinarily, this can take days, but with our handy service, you can easily find a trusted installer with us doing the legwork. 
All you have to do is fill out a 30-second form and we will begin providing you with prices from our network of dependable local professionals. Click the button below to obtain up to 3 free, non-binding quotes from vetted engineers in your area.
Quotes from local engineers
Payment by finance available
Save up to £1040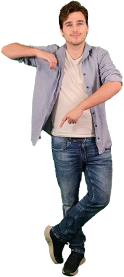 Optimise your home and save the planet
Boiler size vs boiler dimensions
When it comes to boiler size, we aren't always talking about the physical space it takes. More often, size is about efficiency, power input, and heat output. When thinking about size, you should ask "What kW boiler do I need" rather than how much space it takes.
While dimensions can be important for planning the physical space in your house, boiler size is crucial in determining whether your boiler is up to the task. Boiler size can determine whether the heating system can manage to heat your home and should be considered alongside how efficiently it operates. Generally, the larger your home the larger the boiler you will need.
Why is choosing the right boiler size important?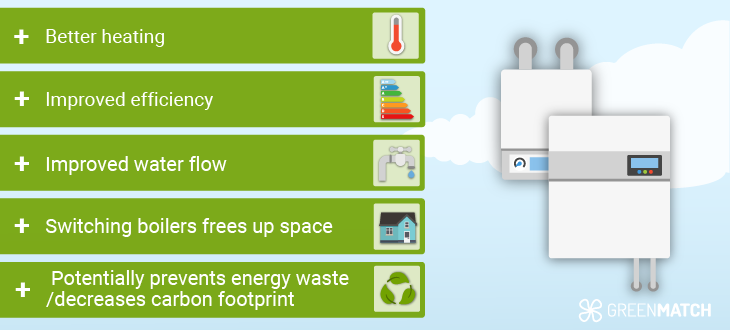 The correct boiler size can have an impact on your electricity and/or gas bills, so it's important to focus on power and efficiency. If a boiler is too big for your home, you may end up spending unnecessary money on it. If it's too small, you may not be able to adequately heat all the areas of your house. This is why finding the right balance is important.
Most modern boilers can adjust their energy usage to the amount you need, except conventional or heat-only boilers, which can waste energy and produce excess heat that will increase your energy bills. They may also consume extra fuel and use up more energy than you need.
Aside from efficiency and heating, changing the size of your boiler can have advantages for your house. If your home has a conventional boiler but does not need the heating output it provides (possibly because it's a smaller home), you can free up a lot of space by getting a combi boiler. 
A boiler replacement that adds more modern heating can also allow you to improve the energy efficiency of your home, adding value to the house and decreasing your carbon footprint to better match lower energy and/or gas consumption.
On the other hand, having a more powerful boiler can benefit large properties by ensuring stable water pressure. Combi boilers are best for one-shower households but system and conventional boilers can operate multiple hot taps and showers simultaneously. However, this also means that higher power systems incur higher boiler costs, so choose wisely.
What influences what boiler size is best for your UK household?
Let's go over the 2 most important factors to consider when selecting the boiler size you need. These are the energy needs of your home and the type of boiler you want to purchase.
Size of your house and amount of radiators
The size of your house and its energy requirements decide what kW boiler you need to heat your home properly. To accurately gauge the size of your house and what boiler size will be best suited for it, you need to consider:
Number of bedrooms
Number of radiators
Number of bathrooms
How well-insulated your home is
The number of radiators, bedrooms, and bathrooms each constitutes a heating or water usage source, which requires more power from a boiler.
Homes with adequate insulation tend to preserve heat better and thus require less work from the boiler. Older houses may need a more powerful boiler for this same reason.
Which boiler do I need? Boiler types and size differences
Considering how they work, there are 3 main types of boilers:
Boilers can also be categorised in terms of the fuel they use:
Gas boilers (with combi gas boilers being the most popular ones in the UK)
Electric boilers
Oil boilers
Biomass boilers
If you require running more than one bath simultaneously, it's best to eschew combi boilers for systems or conventional ones. Similarly, the number of bedrooms and the heat output you expect from the radiators may influence whether you need conventional and system boilers, which can handle higher loads. 
While gas boilers can also have a high-power output, they are only applicable if your home already has a gas main. Similarly, conventional boilers require an attic space or an airing cupboard since they come with extra parts. System boilers also require a cylinder which can take up space, so be sure to choose the right boiler based on the specifications of your home.
Alternatively, if you have a small home and would prefer a more efficient system, gas or electric combi boilers can both be great. They can have an efficiency rating of up to 98%, making them ideal for smaller homes. These boilers can also save physical space as they have smaller overall dimensions (due to the lack of external parts like water tanks and cylinders).
The main difference between the two is that electric combi boilers purely rely on electricity while traditional combi boilers also utilise gas.
Although, if you've already decided on what type of boiler you want, the next step in getting it is to find an installer that you can trust. This can be a daunting task that could take days on your own. Luckily, we're here to help!
Our handy service can easily find the installer you need and provide you with up to 3 free, non-binding quotes. All you need to do is click the button below and fill out our 30-second form.
Quotes from local engineers
Payment by finance available
Save up to £1040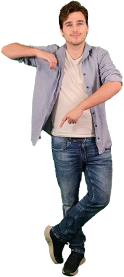 Optimise your home and save the planet
What size boiler do I need per boiler type?
Now let's discuss which type is most appropriate along with what kilowatt boiler you need for different types of households. It's important to remember that the tables below provide rough estimates and the needs of your house can vary depending on factors outside of them.
It's a good rule of thumb to add 1.5kW per radiator that your property has. So, if there are 8 radiators then a 12kW boiler will provide sufficient central heating. Although this isn't always the case, it's a handy rule to have.
What size combi boiler do I need?
Combi boilers differ from system and conventional boilers in that they tend to consume more electricity per room but can decrease overall costs as they are more efficient and heat water on demand as opposed to constantly keeping a store of hot water.
| Bedrooms | Radiators | Bathrooms | Boiler size |
| --- | --- | --- | --- |
| 1-2 | 0 to 10 | 1 | 18 to 27kW |
| 3-4 | 10 to 15 | 2 to 3 | 28 to 34kW |
| 5 or more | 15 to 20 | 4 or more | 35 to 43kW |
It's worth noting that we cannot recommend combi boilers for homes that have 3 to 4 bedrooms and multiple bathrooms as they are not meant for these high water-demand environments. In these cases, system and conventional boilers are recommended.
For electric combi boilers, numbers can vary a bit as shown below.
| Radiators | Boiler size |
| --- | --- |
| 4 | 6kW |
| 6 | 9kW |
| 8 | 12kW |
| 10 | 15 kW |
What size system boiler do I need?
| Bedrooms | Radiators | Bathrooms | Boiler size |
| --- | --- | --- | --- |
| 1 to 2 | 0 to 10 | 1 | 9 to 18kW |
| 3 to 4 | 10 to 15 | 2 to 3 | 18 to 26kW |
| 5 or more | 15 to 20 | 4 or more | 27 to 40kW |
What size conventional boiler do I need?
| Bedrooms | Radiators | Bathrooms | Boiler size |
| --- | --- | --- | --- |
| 1 to 2 | 0 to 10  | 1 | 9 to 18kW |
| 3 to 4 | 10 to 15 | 2-3 | 18 to 26kW |
| 5 or more | 15 to 20 | 4 or more | 26 to 40kW |
Conclusion: What size boiler do I need for my house?
As stated earlier, to determine how big a boiler you need, you should compare the size of your home, the number of simultaneous running bathrooms and radiators you require, and which type of boiler best suits your needs.
If you have a small apartment with 1 or 2 bedrooms, 1 bathroom, and less than 10 radiators, then a small boiler (12 to 18kW for system/conventional and 24 to 27kW for combi) will suffice. Anything over ten radiators and multiple bathrooms can require small to medium-sized boilers (18 to 26kW for system/conventional and 28 to 34kW for combi).
Number of rooms and radiators
Boiler size (kW)
Bedrooms
Radiators
Bathrooms
Combi
System
Conventional
1-2
0-10
1
18-27kW
8-18kW
9-18kW
3-4
10-15
2-3
28-34kW
18-26kW
18-26kW
5+
15-20
4+
35-43kW
27-40kW
26-40kW
Houses that are far larger and have multiple bathrooms should swing for 26 to 43kW boilers. Aside from the wattage, it's also important to make sure that you have space for a conventional or system boiler as they require more components than electric ones.
Here is a handy visual guide to help you decide what's right for you:
Interested in buying a new boiler?
If you're in the market for a new boiler, you will need an installer that you can trust. One of the best ways to do this is through our handy service. It takes 30 seconds to fill out our forms, removing the need to do days of research and comparing prices. Which would you rather do?
Aside from the convenience, we have an extensive list of trusted installers that can provide you with their best prices. Compare up to 3 free, non-binding quotes and see what suits your needs the best. Click the button below to get started.
Quotes from local engineers
Payment by finance available
Save up to £1040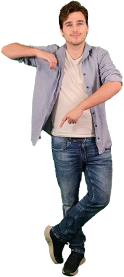 Optimise your home and save the planet
FAQ