Grants for Windows and Doors from the government in 2023 (Double Glazing)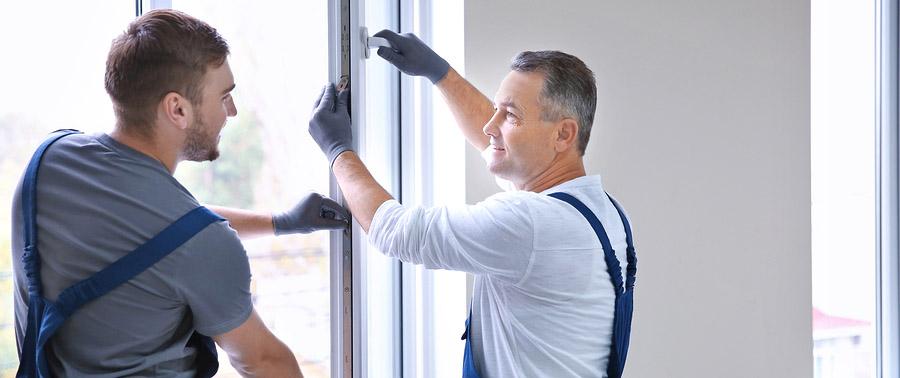 Are there any double glazing grants available in the UK 2023? 
Currently, across the UK, there are various regional-based government schemes that many homes are entitled to. These grants mostly target the lowest-income households in an effort to address fuel poverty across the UK, and to upgrade the inefficient housing stock. In this article, we will discuss the various grants and schemes available in the UK.
Grants are obviously a great way to help reduce the upfront costs of your new windows. However, it is not the only way you can save money on your windows. You can also cut costs by comparing multiple window installers to avoid overpaying and ensure you're getting the most value for your money. But how do you find qualified window installers quickly?
Thankfully, GreenMatch can help you with this. We can connect you with up to 4 qualified window installers near you from our trusted network. All you have to do is fill in a quick form and then you'll be able to objectively compare quotes from window installers to select the best deal. Our service is completely free and non-binding. Click the button below to get started.
Quotes from local engineers
Payment by finance available
Save up to £170 per year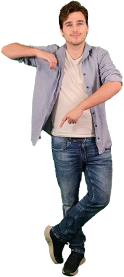 Optimise your home and save the planet
ECO4 (Energy Company Obligation Scheme)
ECO4 was released in April 2022 and will run till 31st March 2026. ECO4, the latest of the UK governments Energy Company Obligation (ECO) scheme, obligates energy suppliers to support low-income, energy-inefficient homes in the UK to alleviate cost-of-living pressures by offering free energy efficiency upgrades. Included among these free home improvements is double glazing installation. 
The scheme is available to any recipient of a list of means-tested benefits. These include Income-based Jobseekers Allowance, Universal Credit, and Income Support. 
Currently, there isn't a specific grants for double glazing in Wales. Therefore, ECO4 is the best option for homeowners in Wales looking to upgrade there windows with the help of a grant.
Warmer Homes Scotland
The Home Energy Scotland grant is an initiative established by the Scottish Government. First established in 2015, this scheme targets low-income, energy-inefficient homes in Scotland by granting them up to £7,500 to make energy efficiency improvements or install low-carbon heating. Homeowners in rural areas can receive up to £9,000. 
If you're in need of some double glazing in Scotland, then this includes double glazing replacements if you are replacing single glazed windows. However, you are not eligible if you already have double glazed units installed. This scheme is available to homeowners and new home builders who meet the eligibility criteria. 
Affordable Warmth Scheme in Northern Ireland
Since 2014, the Affordable Warmth Scheme aims to protect low-income Northern Irish homes from fuel poverty by providing £7,500 toward energy-efficiency improvements. These can include new double glazing installation. 
Homeowners and private property tenants looking for new windows in Northern Ireland, with a total gross income of less than £23,000 per year. The amount you are granted is subject t approval following an inspection of your home and your needs. This assessment will also determine the extent of work needed to be carried out. 
Home Upgrade Scheme
From April 2023, the Home Upgrade Scheme will offer £1.4 billion in funding to local authorities and social housing providers. This will go towards energy efficiency measures in vulnerable homes and homes off the gas grid with an EPC rating of D and below. 
These measures will include loft insulation, draught-proofing as well as new doors and double glazing in England. The scheme expects to target over 115,000 homes in England and could save tenants between £220 and £400 on yearly energy bills.
Closed: Green Homes Grants for Double Glazing Windows and Doors
After being launched as part of the government's plan to "build back greener" the Green Homes Grant scheme is now closed.
Only 6 months after launching in September 2020, to much fanfare, the scheme will come to an end at 5pm on Wednesday 31st March 2021. The previous end date was set to be 31st March 2022 after a recent decision to extend the initiative.
Until March 2022, you could have applied for a government grant to carry out efficiency improvements on your home. In some cases, this could have include a grant towards new windows and doors.
Green Homes Grants were primarily intended to help homeowners improve insulation or install renewable heating, but if you got one of the primary grants, you could have also applied for a grant for windows and doors.
NOTE: This page was updated September 30th 2020.
What was the Green Homes Grant?
The government put aside £2 billion in funding to enable around 600,000 households in the UK to become more energy efficient. The money was distributed via vouchers called Green Homes Grants which were up to £5,000 in value, with up to £10,000 available for the lowest-income households.
The grants were intended to help UK homeowners reduce their heating costs and carbon footprint as part of the government's £3 billion carbon reduction strategy. The UK needs to reach net-zero carbon emissions by 2050, but 20% of the country's carbon comes from our heating systems.
UK properties are famously poorly insulated, particularly when compared to other European countries. This means it is harder to keep heat inside the home, meaning we use our heating systems for longer and at higher temperatures to compensate. This leads to unnecessary fuel consumption and, as the majority of UK households rely on natural gas or oil fired boilers, high carbon emissions. Using renewable energy to heat our homes and/or improving insulation (e.g. by installing insulation and double glazing) will reduce heat loss, reduce carbon emissions and heating bills.
Unfortunately, the majority of UK households do not have the cash available to make their property more efficient, which is where the Green Homes Grants came in. The government claimed that Green Homes Grants was to help families to save up to £600 per year on their energy bills.
What work did the Green Homes Grants cover?
The Green Homes Grants covered the cost of around two-thirds of the upfront cost of energy efficiency improvements.
The scheme had two categories of home improvements: primary and secondary. Window replacements were classed as a secondary measure and as such were not eligible for funding unless you were receiving a grant for a primary measure.
Primary Green Homes Grants
Insulation: Solid wall, cavity wall, under-floor, loft, flat roof, room in roof, park home.
Low carbon heat: Air source heat pump, ground source heat pump, solar thermal
If you had primary work completed, you may haven also been eligible for a secondary grant.
Secondary Green Homes Grants
Windows and doors: Double/triple glazing (where replacing single glazing), secondary glazing (in addition to single glazing), upgrading to energy efficient doors (where replacing doors installed prior to 2002).
Draught proofing.
Heating controls and insulation: appliance thermostats, hot water tank thermostats, hot water tank insulation, smart heating controls, zone controls, delayed start thermostat, thermostatic radiator valves.
How much could you have got towards new windows and doors?
Green Homes Grants covered two-thirds of the cost of primary improvements like insulation and renewable heating. These grants were capped at £5,000 for general applications and £10,000 for low-income households. As grants for windows and doors were only available as a secondary measure, you could have only received a secondary grant with the same value as the primary grant.
So, if you received £2,500 towards the cost of installing insulation or a heat pump, you could have got up to £2,500 towards the cost of new windows. If you received £1,000 towards the cost of insulation, you could have received £1,000 towards new windows or doors. You could not have applied for a grant only to replace windows or doors.
Benefits of double and triple glazed windows
If your windows are poorly sealed and/or single glazed, you could be losing as much as 10% of your heating to the outside air. With a Green Homes Grant lowering the upfront cost of installation, you could have seen several long term benefits after installing double or triple glazing.
Lower heating bills
With less heat escaping through leaky windows, you will not need to use your heating as much and can reduce your heating bills.
Feel more comfortable – all year round
Double or triple glazing will keep more heat inside during the winter and stop hot air from entering the home in the summer.
Improve home security
Double and triple glazed windows are much harder and louder to break which is a deterrent for potential intruders and makes your home more secure.
Reduce condensation
With an airtight seal around new windows you can prevent moisture from building up and prevent mould from forming.
Make your home more peaceful
Double glazed windows can also reduce noise pollution which will make your home quieter and improve your privacy if you live in a busy area.
Reduce your carbon emissions
Because you will not need to use your heating as much, you can reduce your carbon emissions and do your bit for the planet.
Boost the value of your property
With so many benefits, installing double or triple glazing can make your home more attractive to potential buyers.
Who was eligible for a Green Homes Grant for windows?
You could not have applied for a grant towards window or door replacement if you were not also applying for a grant towards a primary home improvement. Here was the eligibility criteria for primary Green Homes Grants.
To apply to the general Green Homes Grants scheme for funding up to £5,000, the following properties were eligible:
All owner-occupied homes (including long-leaseholders, shared ownership)
Landlords of private rented sector domestic properties
Landlords of social sector domestic properties (including LA owned homes)
Park home owners (for residential sites including Gypsy and Traveller sites)
New-build properties (domestic and non-domestic) were not eligible.
To have qualified for the Green Home Grants low-income scheme (which offered grants of up to £10,000 to only owner-occupied properties and park homes) you must have been in receipt of at least one of the following benefits:
Income based Jobseekers allowance (JSA)
Income based Employment & Support Allowance (ESA)
Income Support (IS)
Pension Guarantee Credit
Working Tax Credit (WTC)
Child Tax Credits (CTC)
Universal Credit (UC)
Disability Living Allowance (DLA)
Personal Independence Payment (PIP)
Attendance Allowance
Carer's Allowance
Severe Disablement Allowance
Industrial Injuries Disablement Benefit
Contribution based Jobseekers allowance (JSA)
Contribution based Employment & Support Allowance (ESA)
Housing benefit
How did homeowners apply for a Green Homes Grant?
To have gotten a grant for new windows or doors, you would have needed to apply for a primary grant to improve insulation or install a renewable heating system. Only then could you have gotten a secondary grant for windows or doors.
The online application process closed in the end of March 2022. Only window installers who were registered with the scheme and were TrustMark approved were able to complete work under the Green Homes Grants scheme.
Expired – Government offered Free Double Glazing
The government were offering free double glazing to homes near motorways or major A roads in an effort to reduce noise levels.
The £39million fund was being used by Highways England to enable over 3,000 homes to install double glazed windows, patio doors and bifold doors by 2020. Alongside the free double glazing they were also offering ventilation units which would have enabled homeowners to ventilate rooms without needing to open their windows, further reducing the impact of the vehicle noise from the roads.
Highways England selected homes in their 'Noise Important Areas' which was the 1% of the population who experienced the highest levels of noise from roads and traffic. Where appropriate they were also resurfacing roads and introducing barriers to further reduce noise levels for residents, improving their quality of life and health.
What's was on offer?
For eligible homes the government would have replaced the windows and doors in the following rooms with double glazing:
Bedrooms
Living/reception rooms
Dining rooms/areas
Studies
The replacements would have been carried out on a like for like basis i.e. if you had uPVC framed windows this is what would have been fitted but if you had timber framed stained glass windows, this is what would have been fitted. The windows would have been installed with energy efficient, acoustic ventilation units which would have enabled homeowners to ventilate their home without opening windows.
Once the work was carried out the windows were guaranteed for 25 years while the wall vents and extraction units came with a 15 year guarantee. Seals were guaranteed for a least 10 years and fans for at least 5 years. Any faults developed within the guarantee period were to be reported to the supplier for repair.
Were you eligible for free double glazing?
Homes which were eligible were sent a letter offering them the opportunity to take advantage of the scheme. The government did not send homeowners the funding directly; an assessment was carried out to decide what work was needed and this was then completed by contractors already approved / paid for by the government.
Only homeowners who were not restricted by terms of their mortgage (such as some shared ownership schemes) could have made an application for the scheme i.e. not tenants. Work on listed buildings may needed to have been authorised by the local authority. Applications closed on 31st March 2019.
Grants help to reduce the costs of new windows and once you have them installed your new efficient double glazed windows will also help to reduce your energy bills, so why wait? The longer you leave it the more money you'll be wasting on heating.
GreenMatch can help you get new double glazed windows installed quickly by connecting you with up to 4 reliable installers available in your area. By using our service, you save yourself hours of tedious research and can feel confident that you're hiring someone qualified for the job. And what's more, our service is completely free and non-binding, so you've got nothing to lose. Simply click the button below to start comparing window quotes and choose the best deal.
Quotes from local engineers
Payment by finance available
Save up to £170 per year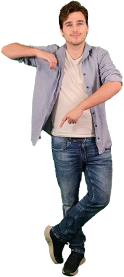 Optimise your home and save the planet