New Windows Scotland: Find Installers Near You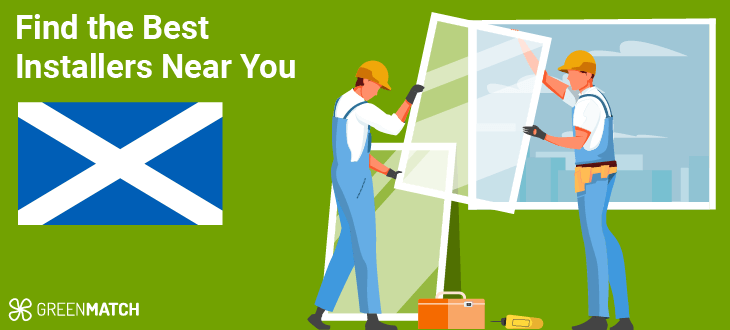 Are you tired of spending hours scouring the internet for the best window installers in Scotland? Well, the stress is over! GreenMatch is here to make your life easier and help you find the perfect professionals for your window installation needs. In this article we'll discuss everything you need to know about new windows to enable you to make a knowledgeable decision. We understand that finding reliable installers with the best window prices can be daunting, but with our service, you can say goodbye to the stress and hassle of endless research.
At GreenMatch, we pride ourselves on being the ultimate solution for those seeking window installers in Scotland. You can save precious time and effort by receiving multiple quotes within a matter of minutes. Our efficient process ensures that you can swiftly compare prices and make a knowledgeable decision without any delays. With just a few uncomplicated steps, we can provide you with up to 3 quotes from trusted professionals in your area.
What sets GreenMatch apart from other services is that all our quotes are free and have no obligations. We believe in empowering our users by allowing them to explore their options without any financial constraints. Our priority is your satisfaction, and we strive to connect you with the best window installers who meet your specific requirements. So why wait? Take advantage of our fast and reliable service today. Click the button below to get started.
Get Free New Windows Quotes
Fill in the form in less than a minute.
Double glazed windows Scotland
When it comes to improving the quality and comfort of your home in Scotland, one investment that stands out is double glazed windows. Double glazing not only enhances the aesthetics of your property but also offers a wide range of benefits that can significantly impact your daily life. Let's take a look at some of the advantages of double glazed windows and explore how they contribute to energy efficiency, lower energy bills, and increased security.
Energy efficiency improvements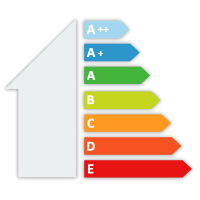 Double glazed windows are designed with two panes of glass separated by an insulating space, which is typically filled with air or a noble gas like argon. This construction creates a thermal barrier that effectively reduces heat transfer between the inside and outside of your home. The result improved energy efficiency.
The insulating properties of double glazing help to keep your home warmer in the winter and cooler in the summer. This means you can enjoy a more comfortable living environment all year round without relying heavily on heating or cooling systems. 
Lower energy bills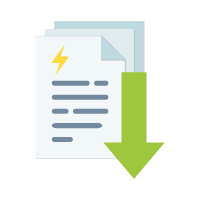 The enhanced insulation properties of double glazing reduce the need for excessive heating or cooling, resulting in lower energy consumption. As a result, you can expect a decrease in your monthly energy expenses and more control over your household budget.
Imagine being able to enjoy a cosy and well-regulated home environment without worrying about the rising costs of heating or cooling. With double glazed windows, you can achieve just that while reducing your carbon footprint and contributing to a greener, more sustainable future.
Increased security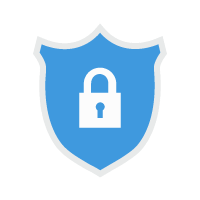 Another crucial advantage of double glazed windows is the enhanced security they offer. Compared to single-pane windows, double glazing provides an extra layer of protection against potential intruders.
The construction of double glazed windows, with two layers of glass, makes them significantly harder to break compared to their single-pane counterparts.
Furthermore, modern double glazed windows often come equipped with cutting-edge security features, such as multi-point locking systems, reinforced frames, and laminated glass options. These features add extra security to your home, providing you with peace of mind and a greater sense of safety for you and your family.
So, investing in double glazed windows is a smart decision that brings a multitude of benefits. It's a win-win situation that enhances your home and improves your quality of life.
But do you remember that getting the best installer can be crucial for getting all the benefits double glazing provides? Yes. That's why you should allow GreenMatch to help you. 
Take advantage of our expertise and let GreenMatch guide you on your journey to double glazed windows. Click the button below to get your free, no-obligation quotes and unlock the benefits of energy efficiency, cost savings, and increased security for your home.
Double glazing prices Scotland
Double glazing cost can vary depending on factors such as the window type and the type of glass used. Let's navigate through the pricing landscape for different window types and another for different glass types tailored explicitly to Scotland.
uPVC double glazing costs
uPVC windows style
Price range
Casement 
£200 – £710
Sash
£300 – £1,065
Tilt & Turn 
£250 – £890
Bay (3 panels)
£1,190 – £1,725
*Estimates based on 900 x 1200mm single window units
These prices are intended to give you a general idea of the cost range for double glazing in Scotland. To get an accurate quote for your specific requirements, it is recommended to get a quote from a reputable installer's services like GreenMatch. By providing details about your project, you can receive tailored quotes from trusted professionals in Scotland, ensuring you get the best price for your double glazing needs. Click the button below to get up to 3 quotes from professional installers in your area. 
Get Free New Windows Quotes
Fill in the form in less than a minute.
Double glazing companies Scotland
Why choose local window fitters near me? Choosing a double glazing company in Scotland that's reliable, reputable and can deliver high-quality products is essential. Here is an overview of Scotland's three biggest double glazing companies based on their reputation and industry expertise.
1. CR Smith

CR Smith is a venerable home improvement business in Scotland, boasting a rich history that can be traced back to 1917. The company's operational presence extends to key cities, including Aberdeen, Dundee, Edinburgh, Falkirk, Stirling, Fife, and Glasgow. Over the years, CR Smith has earned prominence as one of Scotland's esteemed enterprises and a widely recognized brand.
They pride themselves on offering various window styles, including casement, sash, tilt and turn, and bay windows. CR Smith focuses on providing energy-efficient solutions, utilising advanced glass technology and top-quality materials. 
2. Scotia Windows & Doors

Scotia has been manufacturing and installing premium Double Glazing since 1983, fostering employment opportunities for more than 220 individuals across Ayrshire, Kilmarnock, and Alva in Scotland. They offer extensive window styles, including casement, tilt and turn, and vertical sliding sash windows. 
Known for their exceptional craftsmanship and attention to detail, Scotia Windows & Doors uses high-quality materials to ensure durability and energy efficiency. They take pride in their excellent customer service, providing personalised solutions and expert advice. 
3. Vantage Windows Ltd
Vantage Windows Ltd, located in Bellshill ML4 1DE, Scotland, offers professional installation services for windows and doors in various regions, including Glasgow, Baillieston, Hillhead, Govan, Maryhill, Partick, Pollokshields, Mount Vernon, Baillieston, Rutherglen. 
With over 30 years of experience, they have built a strong reputation for their commitment to quality and innovation. Vantage windows offer various window styles, including casement, sash, tilt and turn, and bay windows, tailored to suit various architectural designs. They prioritise energy efficiency, utilising advanced glass technology and precision-engineered frames. 
Double glazing grants in Scotland
In Scotland, homeowners looking to invest in energy-efficient double glazing can access various grants and financial incentives. These programs are designed to promote sustainable living and improve energy efficiency in residential properties. Here are Scotland-specific grants for windows that can help you offset the costs of installing double glazing windows:
Home Energy Scotland Loan: The Home Energy Scotland Loan is available to homeowners in Scotland seeking financial support for energy-efficient home improvements, including double glazing installations. This interest-free loan allows you to borrow up to £15,000, repayable over a term of up to 10 years. The loan covers a wide range of energy-efficient measures, and installing double glazing can be an eligible improvement. It provides an accessible and affordable option to invest in energy-efficient windows while spreading the cost over time.
Home Energy Efficiency Programmes for Scotland (HEEPS): HEEPS offers a range of funding schemes and grants to homeowners in Scotland. Local authorities administer these grants and aim to improve the energy efficiency of homes. Through the HEEPS scheme, you may be eligible for grants contributing to the cost of installing energy-efficient measures, such as double glazing. The availability and amount of grants vary depending on your location, income, and the specific criteria set by your local authority.
Warmer Homes Scotland: Warmer Homes Scotland is a national scheme designed to help households make their homes warmer, more comfortable, and energy-efficient by granting them up to £7,500, and one in a rural area can receive up to £9,000. The program provides free energy efficiency measures to eligible households, including insulation and heating upgrades. While double glazing may not be included in the free measures, the program offers advice and support on accessing additional funding sources, including grants, to help cover the cost of double glazing installations.
Energy Company Obligation (ECO4) Scotland: ECO4 is a government initiative aiming to reduce carbon emissions and alleviate fuel poverty by funding energy-efficient measures. The scheme was launched on 1 April 2022 and will run until 31 March 2026. Under ECO4 Scotland, qualifying low-income households and vulnerable individuals may be eligible for grants covering energy-efficient improvements, including double glazing. The availability of grants and eligibility criteria can vary, and it is recommended to check with your energy supplier or local authority for specific details.
Replacement windows Scotland: compare quotes
Getting multiple quotes is essential when considering replacement windows. It allows you to compare prices, services, and the expertise of different installers. By gathering several quotes, you gain valuable insights into the market and can make an informed decision about your window replacement project. But what's the best way to do this without spending too much time researching online and calling installers individually? Allow us to help.
We can help you find the best installers for your replacement windows in Scotland. Our service streamlines the process, saving you time and effort. With GreenMatch, you can receive up to 3 quotes within a matter of minutes. Simply provide your project details, and we will connect you with local installers who are ready to serve you. No more endless searching on the internet or making countless phone calls. We simplify the process and bring the best options directly to you.
Our service is free, and you are not obligated to accept any of the quotes you receive. You have the freedom to explore your options and decide what suits your preferences and budget. We prioritise your satisfaction and ensure transparency throughout the process. Simply click the button below to get started!
Get Free New Windows Quotes
Fill in the form in less than a minute.
Frequently asked questions