Most Efficient Boilers in the UK 2023: Combi, Gas & More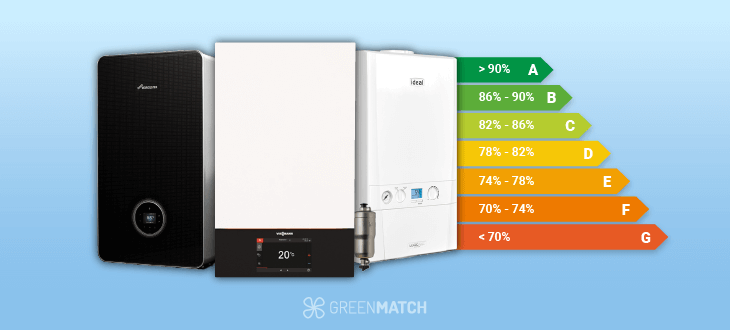 When it comes to home heating, finding ways to save money and use less energy has never been more important. With rising energy bills, and growing concerns about our environmental impact, switching to an energy efficient boiler could be the answer.
Modern condensing boilers are required to be at least 92% efficient. This means that for every unit of fuel it consumes, 92% of it becomes usable heat. Not only can this save you money, but it also means a reduction in carbon emissions.
To help you find the best heating solution, we've compiled the guide below, to the most efficient gas boilers available. Our list includes combi, system, and conventional models from the most trusted and reliable brands on the market. We've also included typical new boiler costs, as a guide. 
If you're ready to save energy and money by upgrading your boiler, why not contact us today for free professional advice? Using our simple form, you can get up to 3 no-obligation quotes for your new boiler installation. 
Our friendly experts will assist you in finding the best boiler for your needs at an optimal price. Say goodbye to hours of endless online searches – click the link below for a quick and easy, hassle-free boiler solution!
Quotes from local engineers
Payment by finance available
Save up to £1040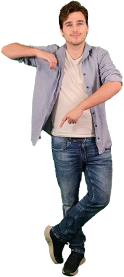 Optimise your home and save the planet
If you're seeking an alternative to gas boilers, however, you might want to consider an energy-efficient electric boiler. Although not covered in this list, electric boilers are worth considering if you want to switch to an alternative fuel.
Most energy efficient combi boilers in 2023
A combi boiler is a type of heating system that provides both hot water and central heating from a single unit, making it a space-saving choice. All new boilers also use 'condensing technology', which means that any heat that would be wasted during use is recycled back into the system, making them more efficient than ever before. 
To find out more about boiler efficiency ratings, you can check any model's specifications – usually via the manufacturer's listing. Efficiency will either be stated as a percentage, (e.g. 90%) or a letter – for example, A+++ (most efficient) to G (least efficient). These letter grades are known as the 'ErP rating' (Energy-related Products).
Below are three of the most efficient gas combi boilers available on the market right now.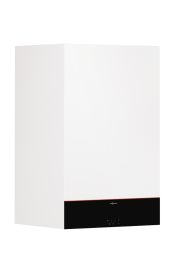 #1 Viessmann Vitodens 100-W Combi
This compact boiler from Viessmann comes top of the list if you're looking for an efficient combi. 
With a standard energy efficiency rating of 98%, you can guarantee huge energy savings from this boiler. 
It's best suited for small to medium-sized homes with fewer than 2 bathrooms. However, this model is available in outputs from 3.2 to 25kW giving you a more accurate power range to choose from. 
This smart set-up also includes durable stainless steel parts, simple operation and a sleek design. It can also be used with Wifi for optimal control and convenience. 
Features: 
Touch screen LCD display 
Frost protection monitoring
Optional controls for solar and mixed heating systems 
Integrated WiFi and smart controls via the ViCare App
Ready for a 20% hydrogen gas connection 
LPG-ready (for alternative fuel use) 
7-year warranty as standard, with options to extend to 10 or 12 years (terms apply) 
Approximate Cost: £1,440 (Exc. installation) 
ErP Rating: A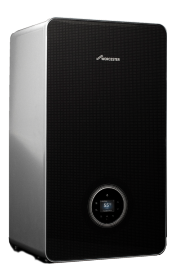 #2 Worcester Bosch Greenstar 8000 Style Combi
Worcester Bosch boilers are renowned for being reliable, high-quality products. The Greenstar 8000 Style is no exception, with an impressive efficiency of 94%.
This stylish gas combi boiler is compact, easy to install and rated as one of the quietest boilers available. 
Worcester Bosch also offers an extended 10-12 year warranty, which means you can let this boiler work hard for you without worrying about performance (terms apply). 
Features: 
Choice of black or white design
Wireless smart controls (thermostat and Bosch EasyControl)
Touch screen display 
Ready for a 20% hydrogen gas blend 
LPG models available
Approximate Cost: £1,790 (Exc. installation)
ErP Rating: A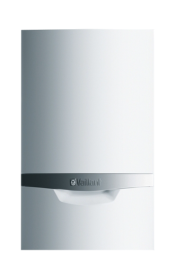 #3 Vaillant ecoTEC plus Combi
This range of Vaillant boilers has recently been remastered to provide users with even more great features. Not only does this combi boast an impressive 94% efficiency, but it's also compatible with smart home appliances for greater convenience. 
Using the myVAILLANT app, as well as the ability to connect to Apple and Amazon devices, this smart boiler gives you even greater control. With more control, you can save even more on fuel and reduce carbon emissions. 
They have even included more hard-wearing tech inside, with 'IoniDetect' to further reduce fuel consumption and increase overall lifespan. 
Features: 
Available in 5 outputs for different homes (36, 32, 36, 40 kW + 40kW Store)
Up to 10 years guarantee
Fast hot water flow rate of up to 15.9 litres per min  
LPG Adaptable models available
Approximate Cost: £1,630 (Exc. installation)
ErP Rating: A
If you're ready to upgrade to the best energy efficient boiler and start saving money on your bills, we recommend getting quotes from multiple installers. This means you can compare prices and avoid paying more than you need to.
To avoid the hassle of endless hours spent internet scrolling for deals, let us bring the quotes to you! Our completely free, simple form can connect you with up to 3 local boiler installers in no time. They can provide you with free, no-obligation quotes for you to compare.
Then you can sit back and choose the best deal for your brand-new, energy-efficient combi boiler in just a few clicks! Get started by clicking the link below.
Quotes from local engineers
Payment by finance available
Save up to £1040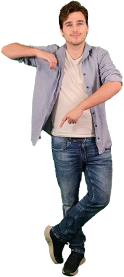 Optimise your home and save the planet
Most energy efficient system boilers in 2023
For homes with a high demand for hot water, such as those with multiple bathrooms, you are most likely to need a system boiler. These boilers work alongside a hot water storage cylinder to ensure your home has an ample supply of hot water on demand. 
Modern system boilers are highly efficient and are often found with smart features which make them a great choice for busy homes looking to carefully control their heating. 
Below are three of the most efficient gas system boilers you will find today.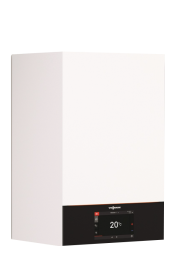 #1 Viessmann Vitodens 200-W System
As we've seen already, Viessmann comes top of the list for combi boiler efficiency, and their system boiler range is no different. 
With an incredible offering of up to 98% energy efficiency, their 200-W system gas boiler is one of their top products.
With condensing boiler efficiency, simple operation and durable materials, the system boiler is not only suitable for high demand, but it will last the test of time. 
Viessmann also offers an extended 12-year warranty, giving you further peace of mind (terms apply). 
Features: 
Output ranging from 2.5 to 32kW
20% hydrogen ready 
Large colour display touchscreen
7 years standard warranty as standard (12 years extended warranty available)
Approximate Cost: £1,890 (Exc. installation)
ErP Rating: A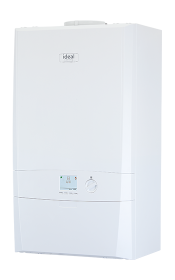 #2 Ideal Logic Max System Boiler
Ideal Heating has been in the business of boiler production for over 100 years! Their innovative heating technology has enabled them to offer this Logic Max system boiler with an impressive efficiency of up to 94%. 
It's also a lightweight model, making installation quick and easy and has been awarded a 'Quiet Mark' – meaning it's recognised as one of the quietest products in its category. 
Fitted with hard-wearing parts, a large digital display and smart capabilities, this system boiler is the perfect unit to help you make savings. 
Features: 
Outputs available from 15 – 30kW
Includes an Ideal System Filter to protect pipes
Compatible with the Halo smart programmable thermostat
20% Hydrogen ready
10-year warranty (terms apply)
Approximate Cost: £1,350 (Exc. installation)
ErP Rating: A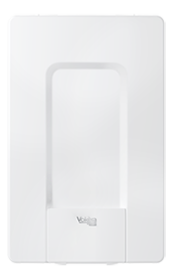 #3 Vokèra Unica Max S
Vokèra are a manufacturer based in the UK and Ireland and their Unica system boilers are a testament to their 35+ years of production.
The Unica Max S offers up to 94% energy efficiency, which is amongst the highest for a system boiler. 
This model is also hybrid-enabled, which means you could combine it with alternative energy sources, such as solar panels in the UK. 
Features: 
Outputs in 20 and 30kW 
Ready for 20% Hydrogen
10-year warranty as standard 
LPG adaptable
Hybrid ready 
Approximate Cost: £1,150 (Exc. installation)
ErP Rating: A
If you're tired of rising energy bills and unreliable heating, then it's time to treat your home to a new boiler! With enhanced technology and brands you can trust a new boiler installation will change the future of your energy consumption for good. 
Can't be bothered to search around for weeks to find the best deal? Then don't! We can do it for you. With a few easy clicks, we will find up to 3 quotes from qualified installers near you, so you can compare costs and avoid overpaying.
It's never been easier to find the perfect boiler replacement for your home, simply click below to get started.
Quotes from local engineers
Payment by finance available
Save up to £1040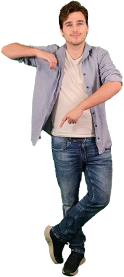 Optimise your home and save the planet
Most energy efficient conventional boilers in 2023
Conventional boilers, also known as 'regular', 'traditional' or 'heat only' boilers, are mostly found in older homes. They consist of three separate elements, a boiler unit, a hot water cylinder and a cold water tank (which is usually located in the loft). 
Due to the many aspects involved, conventional boilers are not recommended unless they are being installed as a direct replacement. As they need a lot of pipework, and installation can take time, it can end up costing you more to choose this option.
Although conventional boilers are no longer the go-to choice, those looking for a replacement can benefit from a modern version. Improvements in energy efficiency and space-saving designs have made conventional boiler options much more beneficial. 
We've listed three of the best energy-efficient conventional boiler upgrades below.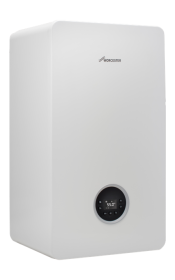 #1 Worcester Bosch Greenstar 8000 Life Regular
Yet another stand-out model from Worcester Bosch has made our list. The Greenstar 8000 Life regular boiler has an exceptional energy efficiency of 94%. 
This regular boiler has a range of smart features and wireless connectivity options.
There is also an option to get an incredible 12-year guarantee (terms apply), so you can feel confident that this boiler is built to last. 
Features: 
Ready for 20% hydrogen gas blend 
Enhanced display screen with easy push buttons 
Wireless connectivity to a smart thermostat with Bosch EasyControl 
Approximate Cost: £1,560 (Exc. installation)
ErP Rating: A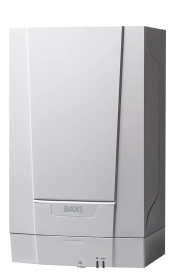 #2 Baxi 600 Heat
As a UK boiler manufacturer since the 1800s, Baxi is a well-recognised and trusted household brand. Their 600 regular boiler offers a fantastic 93% efficiency for any home that wants to upgrade its conventional heating system.  
With a range of power outputs and a compact build, there is sure to be a model to suit the size and demands of your home. 
This model is also noted for its extremely quiet operations, meaning you can run it without being disturbed. 
Baxi also offers a 7-year parts and labour warranty for added peace of mind. 
Features: 
Compact design to fit into a kitchen cupboard
Rear flue option 
Compatible with Baxi's Megaflo Eco Cylinder 
20% Hydrogen blend ready 
Outputs available between 13 – 30kW
Approximate Cost: £1,100 (Exc. installation)
ErP Rating: A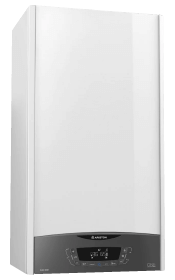 #3 Ariston Clas ONE R
Ariston is home heating experts who put sustainability, efficiency and caring for the planet right at the core of what they do. 
Their Clas ONE R is a conventional gas condensing boiler with an impressive 94% efficiency. It also boasts smart functions, making it easily customisable and simple to use. 
This Ariston boiler has a unique stainless steel heat exchanger meaning it's highly efficient and built to last. It's also listed as 'super silent' during use, which is great for those with noise sensitivities or young family members. 
Features: 
Standard 8-year warranty
Compact and easy to install 
Anti-frost technology
Optional wireless controls and connectivity via the Ariston NET app 
Approximate Cost: £900 (Exc. installation)
ErP Rating: A
Are you tired of soaring energy prices or unreliable heating? Why not give your home the treatment it deserves with a brand-new boiler upgrade?
Whether you're looking for an energy-efficient replacement for your conventional boiler, or a modern alternative to an old boiler that keeps breaking down, we're here to help! 
Don't waste time trawling the internet, hunting for trustworthy installers and reading hundreds of reviews, only to wait months for big companies to respond to your enquiries. 
Instead, fill out our quick, easy form and in just a few clicks, we'll find you up to 3 free quotes!  
Using our trusted network of certified engineers, we can find you the very best prices from installers in your local area. Then you can compare them to pick one that suits your budget.
It's free and there's no obligation! So what are you waiting for? Find the best prices, get expert advice and have your brand-new boiler installed in no time. 
Click the link below to get started today! 
Quotes from local engineers
Payment by finance available
Save up to £1040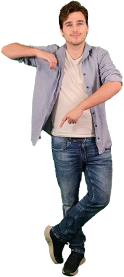 Optimise your home and save the planet
Do you want to install an energy efficient boiler for your UK household?
If you're tired of spending too much money on an inefficient boiler, or you're worried your old boiler is creating harmful carbon emissions – it's time to consider an upgrade! 
Swapping out an old, clunky boiler for a brand-new, highly efficient model can make a huge difference. Not only can it save you money by using less fuel, but it'll also run at optimal levels meaning your home will be warmer and your water will be hotter.
In addition, you may be able to benefit from current government incentives or boiler grants that can help homeowners replace their boiler for free, or for a reduced cost. So not only could you save on a new installation, but you will be saving money long-term on reduced bills as well. 
You will also have peace of mind knowing you're doing your bit to help the environment. As most gas boilers found in UK homes are old, and operating with efficiencies as low as 60% or less! Many homeowners don't even realise they waste money every time their boiler runs. 
By choosing a boiler with a high energy efficiency level of 92% or above, you could save hundreds of pounds every year on energy bills. By burning less gas, you will also be reducing your carbon footprint and contributing to better environmental quality. 
Replacing an old boiler is hugely beneficial and finding the right choice for your home couldn't be easier! We also recommend finding and comparing quotes from multiple installers, this way you get the best professional advice and you can choose the price that suits you. 
We know searching for prices can be stressful and take up hours of your precious spare time. That's why we do all the hard work for you! Our easy-to-use form finds you quotes in just a few clicks. In no time, our network of certified installers will get back to you with the best prices available. So what are you waiting for? Click the link to get started.
Quotes from local engineers
Payment by finance available
Save up to £1040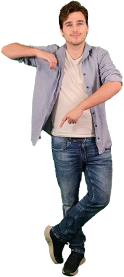 Optimise your home and save the planet
FAQ