Solar panels are a great way to produce free and renewable electricity for your home, with the 4kW solar panel system producing enough energy to cover the needs of a family of 3 or 4, requiring low maintenance and presenting a very long lifespan, becoming an excellent environmentally friendly option for your home.
In addition, another positive aspect to take into consideration in relation to 4kW solar panel systems is the possibility of exporting back to the grid the electricity surplus it can produce, allowing you to earn money through the Smart Export Guarantee.
Nevertheless, it is also important to understand how efficient this system is and what factors affect its efficiency levels. In this article, we will answer these questions to help you understand the efficiency of 4kW solar panel systems.
You can get up to 4 free, non-binding quotes from our solar panel suppliers by filling in our quick and easy contact form. Getting several quotes from different installers will enable you to compare prices and choose the one that has the perfect solution for your home. Click the button below to get started.
Quotes from local engineers
Payment by finance available
Save up to £729 per year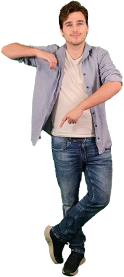 Optimise your home and save the planet
How Much Electricity Does a 4kW Solar System Produce?
A 4kW solar panel system will generate an average of around 3,000-3,400kWh of electricity per year. But what does this mean for your home? Below is an example of the estimated number of hours of energy consumption that this power output allows you to enjoy.
Energy Generated by a 4kW Solar Panel System

| Per Year | Per Day | Per Hour | Equivalent Power Used (Per Year) |
| --- | --- | --- | --- |
| 3,000 – 3,400kWh | 8 – 9.5kWh | 0.3 – 0.4kWh | Around 2,400 hours of running your washing machine  |
How Much Money Can I Save and Earn?
A correct number can't be set as the sun rays that your 4kW solar system will collect will vary throughout the year due to weather conditions. To make sure that you are getting the most out of sunlight, you must consider the placement of the system before installing it.
For instance, the angling of your roof can increase or decrease the solar panel efficiency, if your roof is completely North facing your panels will have significantly reduced capabilities. Remember that if you want to increase your earnings, you will have to save energy. Don't leave all appliances working or on standby when you are not using them.
For the installation, you will need 28 m2 of free roof space and around £7,000 (price may also vary depending on the supplier you choose) for the purchase and installation. The first year you are looking at around £700-800 return, which means that the system will pay for itself in approximately 9.5 years and for a 20 year period you are looking at around £5,000-6,500 pure profit. This is why solar panels are worth it. For larger solar systems like 4kW, 5kW or 6kW solar systems with battery in the UK, these numbers will be inflated.

The Feed-In Tariff
The tariff was a government incentive introduced with the purpose of inspiring people to go solar. On average, you can expect to earn around 4p for each kWh produced and used, according to Ofgem.
The extra electricity that you simply don't use but export back to the grid will earn you around 2p and your energy bills will be reduced significantly.
In order to receive the money from FiT your supplier must be MCS certified. This scheme closed in 2019, though the installations registered under the FiT will continue to receive payments.
The Smart Export Guarantee
This scheme was newly introduced in 2019, after the closure of the FiT. Under the Smart Export Guarantee (SEG), UK homeowners can receive payments from their energy suppliers when they export surplus energy back to the grid. This will help you recover some of the installation cost of solar panels.
Solar energy suppliers with over 150,000 domestic customers are obliged to offer at least one export tariff – though the tariffs are not yet regulated by the government. The average price of the tariff would be between 5-6p per kWh exported.
To be eligible, you need a small-scale low-carbon electricity generator, such as a 4kW solar system. Your installer must also be MCS-certified.
Benefits of Investing in a 4kW Solar Panel System
Are you in doubt whether it is a good idea to invest in a solar power system? It is true that buying 4kw solar panels implies a considerable investment, but this will guarantee that you will produce your own and clean energy, and will also save money in the future. As with any big investment, one should think of solar panels from a long-term perspective. 
Even though it is cheaper today to pay your bills and get electricity from the national grid, this will not remain the same in the future. Firstly, because the price of fossil fuels will undoubtedly grow, therefore pushing the prices of electricity produced from such sources.
Secondly, as more people are switching to green energy, economies of scales are leading to lower prices in the respective technologies. In the next few years, solar panels will be cheaper, and more effective.
Additionally, as governments are pressured to take actions in order to tackle climate change, there are many incentives and solar panel grants that make green investments financially convenient. 
How to Maximise Efficiency of Your 4kW Panels 
Installing a solar panel system should not be a hassle. There are some things you can do to make sure you will make the most out of your 4kW solar panel system. This includes not only where you place the 4kW solar panels (away from any sort of shade) but also making sure that your home is energy efficient.
Sometimes this factor is underestimated, but having a well-insulated home will for sure lead to better results when incorporating any type of renewable source of energy!
You need to make sure your home is suitable for the installation (having good insulation is usually enough). This will determine how many solar panels you need in order to cover your energy demands.
South-facing roofs are perfect, but east or west-facing ones produce only up to 15% less energy.
You will need from 21 m2 to 28 m2 roof space for a 4kW solar system. Solar panel installers will typically ask you how big your roof is as a first thing.
Make sure nothing is shading over your roof. The power output of a solar array is proportional to the energy it receives from the sun. If the panels are blocked with shade, then the energy they can convert into electricity will be limited.
Get Quotes on 4kW Solar Panel Systems
It might seem to you that solar panels are too complex for you to make a choice all by yourself. With the vast amount of technical details, it always helps to talk to an expert and get a recommendation and personalised quote from them.
Fill in our easy form to receive up to 4 tailored quotes from our solar panel supplier partners. This service is provided for free and without any obligations. They will give you customised quotes based on your needs and preferences so that you can find the deal that you have been looking for. Start by simply clicking the button below.
Quotes from local engineers
Payment by finance available
Save up to £729 per year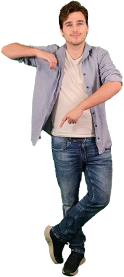 Optimise your home and save the planet