Conservatory Prices UK: How Much Does a Conservatory Cost?
Conservatories are a popular addition to your home that can add value, light, space and beauty to any property. However, one of the most important considerations that must be taken into account when planning a conservatory project is the cost that it will entail.
Their price can vary significantly depending on factors such as the size, style, materials and the specific features chosen. Therefore, it is essential to have the necessary insight into the different factors that can affect the cost of a conservatory.
Considering each of these options can send your search in many directions. This can make it difficult to determine the actual cost of a conservatory in the UK. Luckily, we've created this comprehensive guide to help you navigate the actual costs of installing a conservatory.
From choosing the right type of conservatory for your home to finding the best conservatory companies and materials, this article is here to help guide you by outlining these various options and estimating the total costs you can expect to pay. 
So, whether you're keeping to a tight budget, or you're just starting your search for the best conservatory options, this article has you covered.
Not only can we help you find the best conservatory to match your home, but we also hope to guide you towards the most energy-efficient options that will prevent precious heat energy from escaping through your conservatory. This helps to keep the temperature of your conservatory pleasant all year round, it's better for the environment and helps you save on heating costs. 
Fully fitted conservatory prices will ultimately come down to the installation company you choose. Installation costs will vary by region and the scale of the job. 
With that being said, we do recommend that you find a local installer since their ratings will be the fairest and most accurate, according to the area where you live. 
For up to 3 professional installer quotes for conservatories, use our quotes service. Not only can we find multiple quotes for you to compare, but we'll also match you with installers based in and around your local area. 
Our service is 100% free and you are under no obligation to accept any of the quotes that you receive.
Quotes from local engineers
Payment by finance available
100% free and no obligation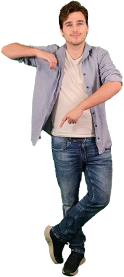 Optimise your home and save the planet
How much is a conservatory?
So, how much does a conservatory cost? As you can probably gather from the chart below, there's a huge range of conservatory prices in the UK. 
This is because the various customisable options have their own influence over the final total price. Would you prefer a tiled roof, glass roof, or polycarbonate roof? Then there are glazing options to consider, including low-E glass, self-cleaning glass, double or triple glazing. 
Each of these, along with options for conservatory doors, frame materials, and interior design will have some say in how much a new conservatory will cost you. Large conservatory costs can thus exceed £45,000 for anything above 16m2, while small conservatory prices can start at around £9,750.
The list below, in order from least to most expensive, shows you the average prices you can expect to pay for a new conservatory with dwarf walls. These figures are based on prices from small conservatories to large conservatories. 
Do bear in mind that the figures provided in this article are only general market cost estimates. We always recommend that for tailored prices, based on your home's specifications, it's best to consult a professional installer.
How much is a conservatory in the UK?
Type of conservatory
uPVC
Aluminium
Wood
Edwardian
£12,375
£15,160
£19,710
Victorian
£13,875
£17,000
£22,100
Lean-to
£9,280
£10,645
£13,840
Gable-end
£16,650
£20,400
£26,510
T-/P-shaped
£17,150
£21,000
£26,680
Orangery
£30,440
£37,290
£47,545
Together, the style, size, and material of the conservatory will have the most significant bearing on the final price. That's why, throughout this guide, we've provided cost estimates according to these elements. As the chart shows, the cheapest material to help build your conservatory is uPVC, followed by aluminium, then by wood. 
uPVC
uPVC is the most affordable material, making it one of the most popular options for window and door frames in the UK. It's versatile in that it's available in a variety of colours to suit your home. It's also highly energy efficient as it will limit heat passing through the frames, which you will appreciate all year round. uPVC requires little maintenance and will last around 20 years. Choosing cheaper material as uPVC can give you space to spend more money on glass that will provide better thermal and security features, that will improve the overall experience in your conservatory.
Aluminium
These frames are favoured for their durability and sleek, modern appearance. Aluminium frames sit right between uPVC and wood in terms of price. They can make a slimmer, more stylish upgrade from uPVC with wider views. It's also a more sustainable resource and is highly durable. With that being said, aluminium is not an effective insulator unless fitted with a thermal break. 
Wood
For a premium cost, wooden frames add an elegant, timeless finish to your conservatory that's thermally efficient all year round. Wooden frames are available in soft or hardwood, giving you some freedom to select a wood that suits your design preferences. Wooden frames will last a long time, provided they are maintained properly. Without this maintenance, wooden frames can be prone to rot and warping. 
Another one of the most influential elements that will decide your new conservatory costs is the size of the conservatory you install. The list below shows the range of prices you can expect according to the most common conservatory dimensions: 
3.5m x 2m conservatory cost | £8,065 – £12,845
3m x 3m conservatory cost | £10,750 – £19,510
3m x 4m conservatory cost | £12,375 – £23,405
Generally speaking then, considering all the different types (including orangeries), sizes and materials, conservatory costs in the UK range from £8,065 – £53,120. 
Lean-to conservatory costs
A lean-to-style conservatory is one of the most simple, cheapest conservatory options that you could install. This modern conservatory costs from £7,500 for a 3.5 x 2m uPVC conservatory, to £15,080 for a 3 x 4m wooden conservatory. 
Lean-to conservatory costs
Size 
uPVC 
Aluminium 
Wood 
3.5 x 2m
£7,500 – £8,625
£9,680 – £10,080 
£12,585 – £13,104
3 x 3m
£8,720 – £9,845
£10,465 – £10,900
£13,605 – £14,170
3 x 4m
£9,750 – £11,250
£11,140 – £11,600
£14,482 – £15,080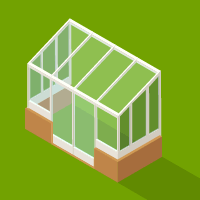 A lean-to conservatory has a relatively more simple design that resembles a Mediterranean sunroom. This makes it a sleek, modern addition to your home. In particular, a lean-to conservatory is suited to smaller homes with limited outdoor space. 
This is because they have a one-sided roof and will take up less space than any of the more elaborate options on this list. The pitch of the sloping roof can also be adjusted for low roof lines. 
Edwardian conservatory costs
An Edwardian conservatory is another one of the more affordable options, that still maintains a classic conservatory design. In terms of costs, Edwardian conservatories range from £10,000, up to £22,750.
Edwardian conservatory costs
Size
uPVC
Aluminium
Wood
3m x 3m
£10,000 – £11,500         
£11,625 –  £13,125
£13,000 –  £15,000
3m x 4m
£12,900 – £13,450
£14,850 – £15,470
£16,800 – £17,500
4m x 4m
£16,770 – £17,485
£19,305 – £20,115
£21,840 – £22,750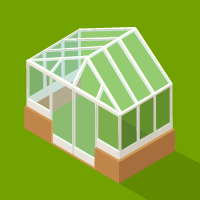 An Edwardian conservatory is similar to Victorian conservatories in that they have a "hip-back" front roof that slopes and a central ridge that runs to meet the main house.
Where they differ is that Edwardian conservatories are rectangular. They are also more modest in design with clean edges. 
Victorian conservatory prices
Depending on the size and material, a new Victorian conservatory will cost from £11,500 to £25,190. 
Victorian conservatory costs
Size
uPVC
Aluminium
Wood
3m x 3m
£11,500 – £13,000
£14,700 – £15,315
£19,110 – £19,910
3m x 4m
£13,125 – £14,625
£16,650 – £17,345
£21,645 – £22,550
4m x 4m
£14,500 – £16,500
£18,600 – £19,375
£24,180 – £25,190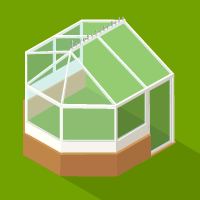 Victorian conservatories are easily recognised by their steeply pitched roof with gothic finishings along the ridges. This design, along with a curved bayfront, makes it one of the more elaborate conservatory options. With 3-5 facets to view from, you can also enjoy wide-open views and lots of natural light any time of day. 
Despite this, Victorian conservatory prices are more affordable next to other types, such as gable-end, or T-shaped conservatories. Despite its classic, decorative feel, a Victorian conservatory looks good next to any style of home. 
Gable-end conservatory prices
Gable-end conservatories will tend to cost £15,550 – £30,225, based on the size and material you require. 
Gable end conservatory costs
Size
uPVC
Aluminium
Wood
3m x 3m
£15,750 – £17,550
£15,750 – £17,550
£17,400 – £19,800
3m x 4m
£17,640 – £18,375
£19,980 – £20,815
£22,320 – £23,250
4m x 4m
£22,930 – £23,890
£25,975 – £27,060
£29,015 – £30,225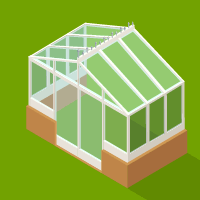 Evolved from the Georgian era, a gable-end roof maximises the available space in your conservatory ceiling because of its roof that sits vertically upright like in most houses, rather than sloping towards the centre. 
This 'sunburst' effect gives a grand, imposing quality that will suit larger homes the best. A glass roof in particular will let in lots of natural light. 
To learn which style of conservatory will best suit your home and your budget, then it's best to consult with a professional conservatory installer. 
A local professional will be best informed of any local planning permissions you may need, the necessary time frame, and how much it will come to. The best way to learn the fairest and most accurate costs for a new conservatory installation is by comparing quotes from multiple installers. With GreenMatch, you can receive up to 3, tailormade quotes from professional installers within our vetted network. 
We will only connect you with local installers so you can save money by taking advantage of the best local rates. Get started today by clicking the button below- it's free and you're under no obligation to accept any of the quotes you receive.
Quotes from local engineers
Payment by finance available
100% free and no obligation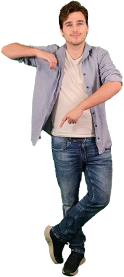 Optimise your home and save the planet
T-shaped conservatory prices
In terms of the traditional conservatories included in this article, T-, or P-, shaped conservatories are the most expensive option. These conservatories range from £14,215 for the smallest uPVC option, up to £31,045 for the largest option made from wood. 
T-shaped end conservatory costs
Size
uPVC
Aluminium
Wood
3m x 3m
£14,215 – £16,070
£16,225 – £18,075
£17,925 – £20,395
3m x 4m
£18,170 – £18,925
£20,580 – £21,440
£22,930 – £23,880
4m x 4m
£22,172 – £24,605
£25,730 – £27,870
£28,665 – £31,045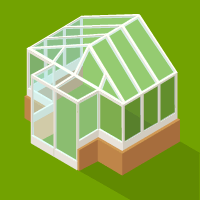 T- or P- shaped conservatories are built with two distinct zones- a traditional rectangular base attached to your home, and a projection that will be placed differently according to the shape you go for. Therefore a T- or P- shaped conservatory is best suited to larger homes with large gardens. 
Orangery conservatory prices
More expensive than a traditional conservatory, orangery costs tend to range between £26,495 – £54,160. 
Orangery conservatory costs
Size
uPVC
Aluminium
Wood
3m x 3m
£26,495 – £27,250 
£32,245 – £33,590
£41,145 – £42,790
3m x 4m
£30,010 – £30,870
£36,528 – £38,050
£46,615 – £48,480
4m x 4m
£33,530 – £34,490
£40,810 – £42,515
£52,075 – £54,160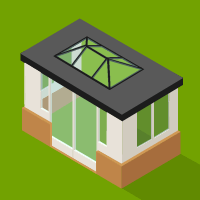 Typically, a modern orangery blends brick walls with glass windows and doors, making something in between a glass conservatory and extension. They usually also come with a solid roof with a lantern fixture. 
Given its solid walls, an orangery tends to cost considerably more than traditional conservatories. However, because of these foundations, an orangery will have high levels of thermal performance throughout the year. 
Something that is important to any new conservatory installation is finding the right installer for the job. You want to ensure that your installer is qualified. For example, you can check if they are registered as part of the Conservatory Association. Additionally, be sure to check customer reviews and testimonials. 
When it comes to finding installers to select from, it can take some time and effort to get right. Rather than spend countless hours searching for installers, and reaching out to them one by one to learn their quotes, leave it to the dedicated team at GreenMatch. 
After filling in some simple details using the form linked below, we'll match you with up to 3 installers in and around your local area. They will then contact you directly, rather than the other way round, and determine a fixed quote for conservatory installation based on your requirements. 
With up to 3 quotes, you can take advantage of the best deals from vetted installers within our trusted network. All our quotes come 100% free and with no obligation. Just professional quotes from locally based installers. 
Get started today by clicking the link below.
Quotes from local engineers
Payment by finance available
100% free and no obligation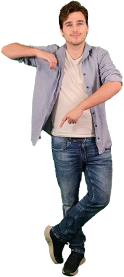 Optimise your home and save the planet
Frequently Asked Questions