Conservatory Quotes: How to Find the Best Deal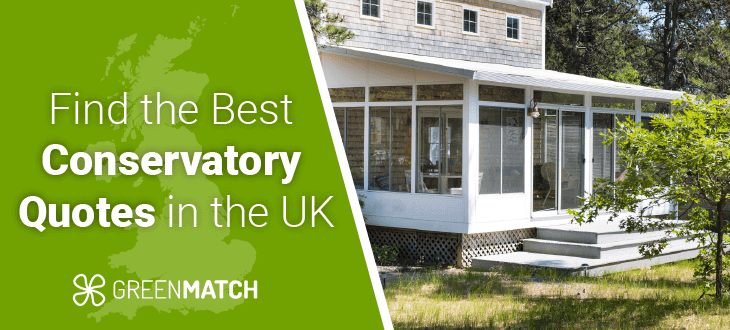 Looking to add a bright and spacious conservatory to your home but not sure where to start? With so many conservatory options and installers available, it can be overwhelming to find the best conservatory for the best price.
But don't worry, because in this article, we'll show you how to find the best conservatory and conservatory replacement quotes in the UK so you can start enjoying your newest home addition quickly, easily, and without breaking the bank.
Essentially, it all boils down to 3 main things that we'll cover in this article.
Are you ready to get a conservatory and want to find the best conservatory quotes to fit your needs and budget? We can help you on your way. Just answer a few simple questions and in return, you'll get up to 3 free quotes from trusted installers in your area. Each installer will offer you their best deals so that you know you're saving the most money possible.
Click the button to fill in our form and get quotes.
Quotes from local engineers
Payment by finance available
100% free and no obligation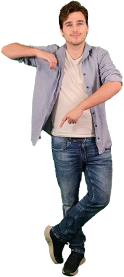 Optimise your home and save the planet
Get More than One Conservatory Quote
Although installing a conservatory can be a big renovation, there are a lot of benefits that come with a new conservatory. Whether it's adding extra space, increasing your home's value, or simply creating a bright and inviting place to relax, a conservatory can provide numerous advantages.
The best way to maximise these benefits is to find a high-quality quote that's worth its value and from a qualified installer. However, high-quality quotes can be hard to come by. But we've found that the most reliable way to weed out low-quality quotes is by comparing multiple quotes.
It's also important to note that prices for conservatories can vary greatly depending on a number of factors, such as your location, the installer you choose, and the specific work you want done. By shopping around and comparing quotes, you can avoid overspending and potentially save money in the process.
Quotes for Different Conservatory Styles
When it comes to choosing a conservatory, finding the best conservatory roofs and styles is essential to figuring out what best suits your home's design and your personal preferences. 
From the classic and elegant Edwardian design to the modern and contemporary lean-to conservatory design, there are many options available to add a stunning and functional addition to your home. 
However, with so many different styles available, it's important to keep in mind that the price for each style can vary significantly. If you have a specific style in mind, it's best to request quotes for that specific style. This will allow you to get a better understanding of the costs involved and ensure that you can make an informed decision when it comes to choosing the best conservatory for your home. 
In the rest of this section, we'll answer your question "how much does a conservatory cost?". We've provided the average prices you can expect to receive as a quote for the most popular conservatory styles.
Edwardian conservatory quotes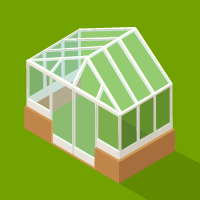 Edwardian conservatories are usually square or rectangular in shape, with a pitched roof that offers maximum sunlight and interior height. It's a classic and popular design that complements many types of homes. You can expect the average price for an Edwardian conservatory to range between £10,000 and £22,750 depending on the material, size, and window glazing.
Victorian conservatory quotes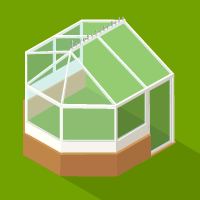 Victorian conservatories have a multi-faceted design with a pitched roof, curved lines, and ornate features. It's a timeless style that adds character to any home. Because of its more elaborate design, it is typically more expensive, with prices starting from around £11,500 and going as high as £25,190 depending on what size and material you choose.
Lean to conservatory quotes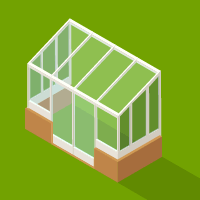 A lean-to conservatory is a simple, affordable option that usually attaches to the existing wall of the house. It has a sleek and modern design that can maximise space and light. It's the most affordable type of conservatory, with prices starting from around £7,500 and going up to £15,080.
If you're still wondering "what is a lean to conservatory?", you can read more in our guide.
Just as quotes for different conservatory types differ by quality and value, so do installers. That's where GreenMatch comes in. We qualify all of the installers in our network and vet them so you don't have to spend hours doing it. All you need to worry about is comparing your quotes so that you choose the best price that works for you.
You can start getting up to 3 quotes from our installer network to compare today. Simply answer a few questions about what conservatory you would like and in return, you'll get free, no-obligation quotes.
Ready to start getting quotes? Just click the button below.
Quotes from local engineers
Payment by finance available
100% free and no obligation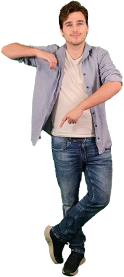 Optimise your home and save the planet
Gable conservatory quotes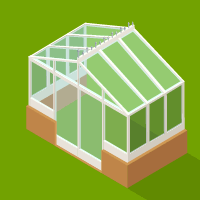 A gable-fronted conservatory has a triangular roof that creates a spacious, airy feel with plenty of natural light. It has a stylish and elegant design that adds height and character to the home. This conservatory is typically more expensive than other types with average prices starting from around £15,750 and going up to £30,225.
T shaped conservatory quotes
P-shaped conservatories are a Victorian lean style. Meaning it's a combination of the lean-to and Victorian styles. This creates a unique and versatile shape that maximises space and light. Its contemporary design complements many types of homes. Average prices usually range between £14,215 and £31,045 depending on the material and size you choose.
Compare Conservatory Quotes Easily
If you've decided on a conservatory style that's perfect for your home, the next step is to find the best deal on installation. However, comparing multiple quotes can be a time-consuming and overwhelming task. But it doesn't have to be.
The way we see it, there are two ways to get quotes: the easy way and the hard way.
The hard way of getting quotes for a conservatory is often the most common way. But the smartest homeowners know that the easy trick to finding multiple reliable quotes is through online conservatory quote services, like GreenMatch.
At GreenMatch, we streamline the process of comparing quotes for conservatories by allowing you to request a conservatory quote online through our form. This means you can spend your valuable time more efficiently, and get the best deals without spending unnecessary hours on the phone.
We help you easily find and compare up to 3 free quotes at no obligation, giving you the freedom and flexibility to find the perfect conservatory for your home at a price you're comfortable with.
Ready to start getting quotes the easy way? Just click the button below.
Quotes from local engineers
Payment by finance available
100% free and no obligation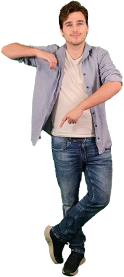 Optimise your home and save the planet
Frequently Asked Questions