Solar panels can cost between £5,000 and £11,500
You can expect to save between £170 to £565 on electricity bills annually
Policies like the Smart Export Guarantee can increase your savings and allow for money to be generated by exporting surplus electricity
A 3-bedroom house typically requires a £5,500 solar panel system (with a break-even period of 6-7 years)
Are solar panels worth it?
Yes, going solar is worth it, especially if you work from home. If you spend your entire day at home, you'll be able to recoup your solar investment in around 6 to 10 years. However, if your energy usage is low, the payback period may stretch for up to 20 years.
Solar panels absorb the sun's energy to generate electricity for free, which can help reduce your electricity bills significantly. While solar panels can cost between £5,000 and £11,500 (or about £350 per panel), the annual savings they offer can make the investment worthwhile.
In addition, variables like solar panel grants, such as the Smart Export Guarantee, can further increase your savings and help you break even faster.
Consider all of these factors to find what kind of investment will see the quickest gains:
Your home's electricity needs
Size of the solar PV system
Financial incentive schemes
For example, an average-sized home with a 4kW solar panel system will spend approximately £6,000 – £8,500 on the system. You can expect to save roughly £170 up to £565 on electricity bills annually, and together with the Smart Export Guarantee (SEG), you would reach the break-even point within 10-23 years.
In the end, though, no matter the situation, solar energy in the UK is typically worth it. Monetary benefits aside, any solar panels are worth it for protecting the environment and reducing your carbon footprint.
Do you want to reduce your home's carbon footprint and save money at the same time? Installing panels is a great way to do that. However, what you'll need first is a trusted professional who can help you with the installation. While finding reliable installers can be a chore that takes multiple days, GreenMatch can simplify this by offering you free quotes from professionals we've vetted.
Simply fill in the contact form and you will receive up to 4 tailor-made quotes for the best solar panels in the UK from vetted suppliers near you. Our service is completely free and non-binding!
Quotes from local engineers
Payment by finance available
Save up to £729 per year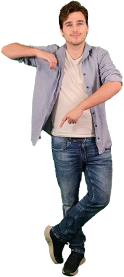 Optimise your home and save the planet
How Much Do Solar Panels Cost?
On average, the cost of solar panels is between £5,000 and £11,500, and about £350 per panel. You will notice that that is a considerable gap, and that's because there are several variables at play; perhaps the most influential of these is the size and occupancy of your house.
3kW system
4kW system
5kW system
6kW system
If you have more residents or amenities, you will use more power, so your solar panel costs will rise. No matter the size of your home, though, you should expect to spend at least £5,000.
The table below outlines the yearly energy output per system size and the estimated costs for them.
Solar Panel Costs and Output by System Size

| System Size | Yearly Energy Output | Estimated Costs |
| --- | --- | --- |
| 3 kW solar system | 2,700 kWh | £5,000 – £6,000 |
| 4 kW solar system | 3,600 kWh | £6,000 – £8,500 |
| 5 kW solar system | 4,320 kWh | £8,500 – £9,500 |
| 6 kW solar system | 5,400 kWh | £9,000 – £11,500 |
*The figures in this table are based on systems using 250W panels.
Remember that these numbers are estimates because, generally speaking, the more efficient the PV technology, the more expensive it will be.
The individual prices on PV systems aren't the only things that factor into the actual cost of solar power. The number of panels you need, SEG payments and energy savings all play a part in the final equation as well.
Solar PV expert Joshua M. Pearce shares with GreenMatch:
PV is a long-term capital asset and should be treated like an investment. Simple-minded consumers may hesitate at a high payback time (break even point). They should, however, take the next step and calculate the return on investment. Solar panels will easily last 25 years and your economic considerations should go that long. When you do this – in most cases solar will provide you with a higher ROI than you are currently getting on your other investments (and certainly from anything you are earning on your savings account at the bank).

Joshua M. Pearce is the John M. Thompson Chair in Information Technology and Innovation. He holds appointments at Ivey Business Schooland the Department of Electrical & Computer Engineering at Western University. He runs the Free Appropriate Sustainability Technology research group.
How Much Can You Save with Solar Panels?
Solar energy can save you money in two areas. First, it decreases the amount of energy you have to buy from the grid, thus lowering your energy bill. Second, you can earn money back through payments from the SEG.
Solar panel savings aren't dependent on tariffs, though. In London, a photovoltaic system could save you between £180 and £565 a year from lowering your energy bill. In areas like Manchester and Stirling, you could similarly save between £170 and £520. Even more if you decide on solar panels on a flat roof.
Average Annual Savings by System Size

| System Size | Annual Savings on Utility Bills |
| --- | --- |
| 3 kW system | £160 |
| 4 kW system | £270 |
| 5 kW system | £320 |
| 6 kW system | £430 |
*These figures are calculated using 250W panels and the average household energy consumption in the UK.
How much money you can save depends on how and when you use the solar-powered electricity. If you are home during the day and use your appliances then, you will get the most out of your investment, but if you only use appliances once the sun has gone down then you will need to draw from the national grid.
Solar Panel Funding
Previously, the government would reward you through the Feed-In Tariff (FIT) programme. With the FIT, power companies would pay you both a generation tariff and an export tariff, with government-fixed rates. You would earn 4p per kWh for what you generate and 5.38p per kWh for the excess energy you give back to the grid.
Finally, UK companies have offered a free solar panel scheme in the past where they would install PV panels on your roof free of charge, enabling you to get free solar power. In return, these companies would collect the FIT payments to make a profit.
The FIT came to an end in 2019, however, and no new applications are being accepted, meaning this free solar panel scheme is no longer run by businesses.
Under the Smart Export Guarantee — the new solar PV incentive scheme — how much you will save is much more varied. Unlike the FIT, the SEG doesn't regulate rates, letting energy companies decide for themselves how much they will be. These companies also only have to offer tariffs for exported energy, not generation.
How Long Does It Take for Solar Panels to Be Paid Back?
With all of these things in mind, how long is the average solar panel payback time in the UK? Since there are so many variables involved, this answer will vary among different circumstances — most importantly, whether you make use of the SEG payments or not.
Without the SEG, your solar panel savings will come from your decreased reliance on the grid. These savings will be between £180 and £440 for an average London house. With an average system cost of around £6,000, it would take you 13 to 34 years to break even.
With SEG payments, solar panel payback times are significantly shorter. A similarly-sized system with the same cost of £6,000 could earn around £100 in annual SEG payments. With both these payments and average energy savings, it would take you between 10 and 23 years to break even.
Your break-even point on your solar panel investment when using the Smart Export Guarantee (SEG) can be as early as 10 years. Tariff rates for the SEG vary per supplier, but a good rate is 4-6p/kWh.
The more PV power you generate, the more you can earn from the SEG. The programme applies to all renewable energy up to 5MW, so you most likely don't have to worry about investing in too large of a system. As long as you stay under that figure, the more extensive your system, the shorter the payback time you will have.
Are you interested in taking the first step towards getting a solar system? You can save thousands of pounds in energy bills over time and reduce your carbon footprint. At GreenMatch, we believe that investing in solar panels is an investment in your future and the planet. 
That's why we've partnered with the best solar panel installers in the UK to help you find the best deals on solar panel quotes. By securing the best deals, you can pay back your solar panel faster and start enjoying the benefits sooner. 
By filling out our simple and easy 1-minute form, you can receive up to 4 free quotes from vetted installers in your area and start your journey towards a brighter, more sustainable future today. 
Quotes from local engineers
Payment by finance available
Save up to £729 per year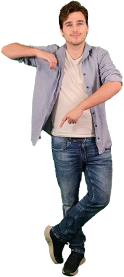 Optimise your home and save the planet
How Many Solar Panels Do I Need to Power My House?
When asking yourself how many solar panels you need for your home, there are again a number of variables to take into account. The most significant contributing factor here is how much energy you use. While there's no single answer, a good rule of thumb is that it takes roughly four solar panels per kilowatts needed.
Most solar panels produce around 250W every four hours of full sunlight. So how does this all play out reality?
A 3kW PV system will be sufficient for roughly three residents, according to average energy consumption. Using this formula, a system of this size would use about 12 panels on average.
A more common size for homes in the UK is 4kW, which can provide for three to four residents. If you use the same formula, a 4kW system would need an average of 16 solar panels.
You can always use a solar PV system to power some of your home, instead of all of it. That would certainly lower the number of solar panels you need, but may not be as profitable in the long run.

Are Solar Panels With Battery Storage Worth It?
One of the downsides to solar panels is that you usually have to use energy immediately. In most cases, if you're not actively using it, the power your PV system generates is lost. You can remedy that situation with solar batteries.
Solar battery storage works just like any other battery: you store any electricity you don't use so that you can go back and use it later.
You don't need to know the ins and outs of solar batteries to use them, but their complexity does affect you. A solar battery system can cost you roughly £4,000, which may almost double the cost of your solar panels. If you're comfortable spending that much, though, it will help you save more money.
Solar batteries will enable you to use PV power at night, further lowering your energy bill. Similarly, they make it easier to sell any energy you don't use back to the grid. Keep in mind, though, that the added initial cost will mean it will take longer to make a return on investment.
Do Solar Panels Increase the Value of My Home?
Investing in solar energy could help you if you want to sell your home in the future. As more people are growing concerned about environmental issues, renewable energy could make your property more attractive, and potential buyers may be interested in how the panels could save them money.
Remember that your home's resale value won't match your investment size exactly. A study by Zillow conducted in the United States has found that solar panels add, on average, 4.1% to the value of a home. You can't expect a £5,000 solar PV system to increase your house's value by £5,000, but it will still raise it.
You also have to consider the quality of your solar panel system. If you invest in new, top-of-the-line panels, the value they add to your home could be considerable.
To determine how much solar panels will affect your home's value, talk to a local estate agent.
Are you ready to make the switch to solar panels? Simply fill in the contact form and GreenMatch will provide you with up to 4 quotes from qualified suppliers in your area. Our service is completely free and incurs no further obligations.
Quotes from local engineers
Payment by finance available
Save up to £729 per year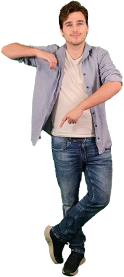 Optimise your home and save the planet
FAQ