Despite Its Grey Weather, the UK Is a Good Place to Install Solar Panels
Contrary to what many would think, despite its reputation for having grey and cloudy weather, the UK has more than enough sunlight to power solar panels. It actually gets the same amount of solar energy as certain areas in France or Spain, which are meant to have more Mediterranean climate.
In fact, the UK gets around 60% of the solar radiation found in the Equator and, in some areas in the south, it receives a comparable amount of sunlight to that in Germany, one of the biggest markets for photovoltaics in the world.
So, the good news is that you don't necessarily need the sun hitting hard for solar panels to work. Even though they obviously produce more power during a sunny day, they can still produce a considerable amount of energy when the days are cloudy. Solar PVs use light to produce electricity, not heat.
What About Wind and Snow? More Good News
Although high wind speeds commonly found in the UK could be a concern to anyone wondering about the efficiency of a solar panel installation in this area, wind can actually be beneficial for domestic solar panels since it can serve as a cooling mechanism for the PV modules, leading to an increase in their efficiency.

Due to the greenhouse effect and other crazy things on earth which humans have lost control of, weather has become more extreme in every corner of the planet. And yes, United Kingdom is not an exception. Winters in the UK have turned a little more aggressive, bringing heavy snow to large areas of the country every year. This can be a problem for solar panels since it might accelerate their ageing.
But you shouldn't panic. There's always a solution. Solar panels should be installed at an angle that maximises their performance. What is the ideal angle? Don't worry if you don't have the answer, there are experts ready to help you with this. For example, you can visit GreenMatch.co.uk to get your quote and you will receive customised information regarding the solar mechanism that best suits your needs.
Going back to snow and solar panels, a bit of snow will easily melt with residue heat from the panel. In this case, you shouldn't worry at all. If there is more than just a bit of snow, and it doesn't melt fast, it will unfortunately prevent the panel from working to its full potential. In this case, some hand work is required.
When it comes to solar panel maintenance, a little brushing of the panel as fast as possible is all it takes though. Moreover, if you live in an area where heavy snow is a frequent scenario, there are some kind of treatments that make the panel's surface sloppier making it harder for the snow to accumulate.
The good news is that some snow lying around can in fact increase the panel's performance by reflecting the sun's photons back up from the ground.
There are different options to choose from and also better ways than other to install the desired equipment.
Hopefully, we've now put your mind at ease that solar panels are still a worthwhile investment for both your pocket and the environment. The next step is to reach out to multiple installers in your area so that you can compare their prices and find the best deal.
But how do you know which installers are reliable and qualified? Our team at GreenMatch can help you by connecting you with up to 3 vetted installers from our network. This way you don't have to worry or waste hours of your time researching.
Simply click the button below to receive free quotes from qualified installers now.
Quotes from local engineers
Payment by finance available
Save up to £729 per year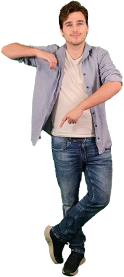 Optimise your home and save the planet