Find out Whether Solar Panels Are Worth It or Not
Generally, one of the first things that come to people's minds when thinking of solar panels is that they are expensive. Another common thought is that you need a lot of sunlight to make a panel work, which would be ideal, but not actually necessary. A third common thought is that cities in the south of the UK get more sunlight per year than those up north. Although there is a bit of truth in each of these ideas, they are not 100% correct.
FIRSTLY
To assess whether solar panels are expensive, you should compare them with something else, or at least try to find out what is the necessary investment and what will the outcomes be. Moreover, you should keep in mind that as with every other technological item that is being improved with time, its price drops as it stops being a novelty. In other words, if you compare current solar panel prices with those from 20 years ago, you will be surprised to know that the cost of solar panels has dropped abruptly. Furthermore, once the initial investment is covered electricity generated by the panels is free, solar panels eventually pay for themselves in a couple of years.
If you consider the fact that there are solar panel grants available to UK homeowners, it makes solar panels an attractive investment.
SECONDLY
It is true that the more sunlight a solar array receives, the more electricity it will generate. However, it is a misguided thought that panels won't work in cloudy weather. They actually produce a considerable amount of electricity in cloudy and windy days.
There are different types of solar panels, and depending on which you choose, you will have a varying rate of efficiency.
THIRDLY
Statistics show that the sunlight difference between the north and the southern UK is not as great as one would imagine. Overall, the north of England lies not so far behind the south for annual hours of sunshine, with 1484.4 hours and 1589.7 hours respectively. This means only around 20 minutes of extra daily sunshine for southern England, over the course of a year. However, numbers show that the appeal of free electricity and green energy sources has been greater in the south.
What About Some Numbers?

With this in mind, we are now interested in figuring out if investing in solar panels in the north of England is a good idea or not. This means if lower sunlight hours are significant enough to make the investment pointless or if solar panels will actually work well and thus pay for themselves in a few years.
Checking some numbers, we get to the expected results: cities in the south come out with the lowest payback years. While the national average is 9.5 years, it takes only 8.4 years in Plymouth, Exeter and Truro (the top three) for a domestic solar panel installation to pay for itself. However, cities in the north are not as left behind as one would expect.
So, installing solar panels in the north remains a good deal! If you are interested in green energy, you can switch to solar energy and be proud of being a first mover in this area. Furthermore, as the government is concerned about reaching its green tariffs by 2020, there are many incentive programs that you can benefit from.
Click the button below to get your solar panel installed as fast as possible. GreenMatch will provide you with up to 3 free quotes, without any further obligation.
Quotes from local engineers
Payment by finance available
Save up to £729 per year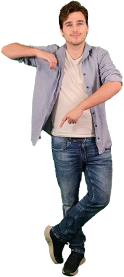 Optimise your home and save the planet