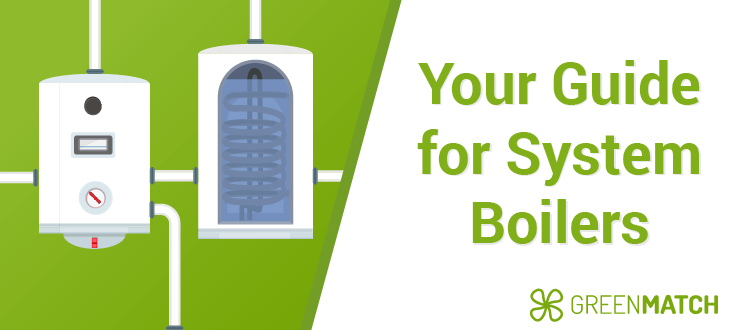 Wondering whether a system boiler is the best choice for your home? In this article, you'll learn everything there is to know about system boilers, how they work, how much they cost and how they compare to other boiler types. We'll also highlight some of the best system boilers out there from the top UK manufacturers. 
A system boiler works alongside an unvented storage cylinder to provide direct heating and hot water. They may not be as popular as combi boilers, but for larger homes with high energy demands, a system boiler is most likely to be the best boiler for you. If you're wondering what size boiler you need, we have in-depth pages that can help with that.
Already interested in getting a system boiler? Let us do the hard work for you. At GreenMatch, we can help take the first step by connecting you with up to 3 installers who can provide you with quotes for free! This way, you can compare your options and find the best deal that suits your home without any obligation to accept the offers. 
Save yourself hours of painstaking research time, stressful hunts for local installers, and quote comparing by filling in our quick and easy form, and we will get back to you with the best deals currently on offer.
Quotes from local engineers
Payment by finance available
Save up to £1040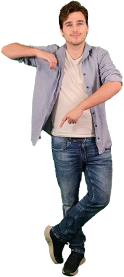 Optimise your home and save the planet
How does a system boiler work?
In this section, system boilers are explained so that you can make the best choice for your home. System boilers provide hot water for central heating and domestic hot water use. The boiler heats water with a heat exchanger, which transfers energy from burning fuels. With electric system boilers, water is heated using an electrical element. The hot water is then stored in an external cylinder, often kept in an airing cupboard, which maintains the heat and stores it ready for use. 
In terms of heating, the boiler delivers hot water to central heating radiators or an underfloor heating system. Once the heat is used up, cold water is either pumped back to the boiler, or the hot water cylinder for reheating. 
With a hot water cylinder, system boilers can store up to 300 litres of hot water. This means they can provide hot water to multiple outlets at once. They take water directly from the mains, so there is no need to make space for an additional cold water tank.  
Therefore, system boilers save space in your home while providing high volumes of pressurised hot water. This makes system boilers a popular option in medium-to-large homes with more than one bathroom. 
System boiler diagram
Want to see how a system boiler works? Below we've shown how a system boiler, with a hot water cylinder, delivers hot water through a central heating system and to hot water outlets. 
To learn more about whether a system boiler installation is best for your home, how long the installation will take and the necessary parts and labour costs, we highly recommend consulting a licensed heating engineer who can assess your needs and offer you a quote for their services.
Comparing multiple installer quotes is the best way to maximise your savings as you can take advantage of the best deals. However, finding trustworthy, licensed installers can be a very long and trying process. From tiresome research into installers, vetting their professionalism, manually collecting and comparing quotes, one can easily miss out on the best possible deals that exist on the market.
Rather than spending valuable hours on this tedious process, leave it to GreenMatch! All you need to do is fill in our quick and easy form, and our team will connect you with up to 3 local, vetted installers. Our process is completely free of charge and with no obligations. Simply click the button below to begin.
Quotes from local engineers
Payment by finance available
Save up to £1040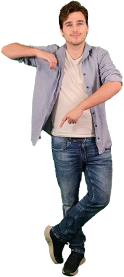 Optimise your home and save the planet
Fuel options
System boilers have plenty of options in terms of the fuel they use, and each comes with a range of pros and cons to consider. The most common fuel types for system boilers include gas, oil, liquefied petroleum gas (LPG) and electricity. 
The fuel you choose will have some bearing on upfront boiler costs, running costs, boiler efficiency, and overall carbon footprint. For some, choices might be limited to where you live. 
Gas system boilers
For homes connected to the gas grid, gas-fuelled system boilers make a popular and versatile home heating option. Gas boiler units can be floor-standing, or wall mounted, and will usually fit inside a standard kitchen cupboard. As with other fossil fuel burners, a flue pipe will also need to be installed to allow waste gasses to escape. 
Since 2005, all new gas boilers use condensing technology. This captures extra heat that would usually escape in flue gasses and converts it into usable energy. Therefore, all modern gas boilers come with a minimum fuel efficiency of 92%. 
Because of this, a modern gas boiler in the place of an outdated boiler will be much cheaper to run. According to the Energy Savings Trust, this can bring you annual savings of up to £630 in the UK (England, Scotland and Wales). 
Natural gas is a finite resource that is harmful to the environment and is vulnerable to global market spikes. That being said, it is less dirty than oil or coal and remains more affordable to install and run than most other fuel types. 
The UK government has announced plans to introduce a gas and oil boiler ban that will be phased out until 2035, starting in 2025. It is still possible to invest in a new gas boiler, but by the time it comes to replace it, it may be mandatory to switch to a low-carbon heating solution. 
Oil system boilers
Oil boilers are a popular alternative to gas boilers for homes that are not on the gas grid. While oil boilers also use condensing technology, they release as much as 6,280kg of CO2 emissions per year to heat a single household in the UK. This is the most carbon-intensive fuel out of all the common fuel types. Per year, oil-fuelled boilers release 40% more emissions than natural gas furnaces. 
Oil boiler units are usually larger, making them more difficult and costly to install than their counterparts. Additionally, they will require a separate oil storage tank that is usually kept outside of your property. Standard above-ground oil tanks tend to hold up to 2500 litres of oil, which you will need to refill from time to time. 
LPG system boilers
Liquefied petroleum gas (LPG) is a combination of natural gas and crude oil that is widely available in the UK. LPG boilers come with comparatively affordable upfront and installation costs. Many gas boilers on the market will also come with the option to convert to LPG, for those who wish to switch fuel types. 
Like oil-fuelled boilers, your supply of LPG will also need to be stored in an external tank. The fuel is denser and therefore burns more efficiently than oil. It also releases less CO2 and other toxic gasses as it burns. However, LPG tends to be more expensive to obtain and refill. 
Electric system boilers
Electric system boilers cost similarly to gas boilers in terms of upfront and installation costs. They also offer some installation flexibility as there's no need for a flue pipe so it doesn't need to be installed on an outer wall. Electric boilers also run up to 99%-100% efficiency rates since there's no energy lost from internal combustion. 
Electric boilers do not emit any carbon emissions while they operate. Therefore, with an electric boiler, you have the opportunity to benefit from emissions-free heating. You can do this by ensuring you use a renewable energy provider, or through domestic solar power. 
The downside to electric boilers is they have considerably high running costs. According to current estimates from Ofgem, electricity is 4-5 times more expensive per unit (kW) than gas. However, you can avoid peak tariff costs through the Economy 7/10 tariffs which allow you to heat water during off-peak hours and store it for use during the day. 
Hydrogen compatible low carbon heating
As part of the UK's ambitious 2050 Net Zero Targets, the government aims to move towards only installing low carbon heat systems throughout the coming decade. In practice, these systems hope to decarbonise property heating throughout the UK, while potentially making way for an easy transition to hydrogen based heating in the future. 
Hydrogen fuel has been described as a potential low carbon heating solution for homes, however the prospect of this transition is still too early to tell. The UK government is currently undertaking research with industry specialists and network operators to assess the feasibility of hydrogen heating for UK homes.
While hydrogen fuel is not a viable alternative at the moment, there's still a lot to consider when choosing the right boiler fuel for your property. Gas remains the cheapest option, but is certainly not the most sustainable. A professional boiler installer would be able to advise you with the best fuel type for your boiler system, however picking the right installer is not always easy. Scouring the market for reliable and professional installers can set you back hours in research time, and heighten your risks of missing out on the best deals the market has to offer.
Here at GreenMatch, we want to save your valuable time and money by doing the hard work upfront.  Simply click the button below to begin, and soon our team will connect you with up to 3 local, vetted installers free of charge and with no obligations!
Quotes from local engineers
Payment by finance available
Save up to £1040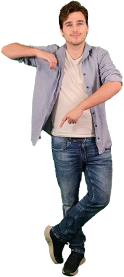 Optimise your home and save the planet
System boiler hot water cylinders
There are two types of hot water cylinders: vented and unvented. Vented cylinders are found in older homes alongside conventional boilers. They are unpressurised and sit at a high point in the home so they can feed water to your home's outlets using gravity. 
System boilers on the other hand use unvented hot water cylinders. Nowadays, these are the more popular type since they are connected to the mains. Therefore, they can provide mains pressure to multiple hot water outlets. 
What is an unvented cylinder?
The mains water in unvented cylinders is either heated by internal electric immersion heaters, known as direct heating or externally by the boiler, known as indirect heating. The water expands as it heats and travels to an expansion vessel that usually sits at the top of, or next to the cylinder. 
As the water heats, the air inside the cylinder restricts. When you open an outlet, a hot water tap or the shower, the water escapes through the pipes at high flow rates thanks to the restricted pressure within the cylinder. 
Unvented water cylinders will also combine with solar thermal systems, allowing you to heat the water using free, renewable solar energy. 
System boiler comparisons
There are some key distinctions between system boilers and other boiler types. Weighing up the pros and cons of these difference can help determine if a system boiler is right for you.  
Combi boiler vs system boiler
Installing a combi boiler does not require a hot water cylinder or cold water tank. Instead, they take water directly from the mains and heat it ready for use, within a single unit. This makes them a very popular option for smaller homes looking to save space. 
Below we've compiled the main pros and cons of combi and system boilers to help determine which one might be a better fit for your home.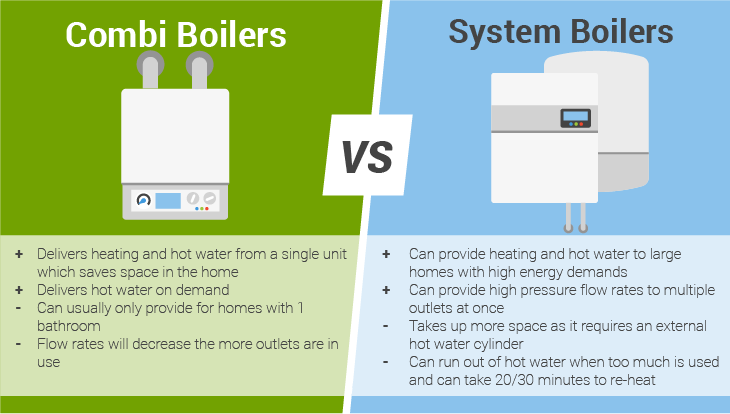 Regular (conventional) boiler vs system boiler
Conventional boilers (aka regular or heat only) are the oldest boiler type around. Modern conventional boilers are made with condensing technology, so they will match the efficiency of their combi and system counterparts. 
However, regular boilers take their water from a cold water tank, usually kept in the loft. Therefore, you will need space for an additional hot water cylinder and cold water tank when installing a regular boiler. For this reason, we only recommend installing a new regular boiler if you have one installed already, to save you the costs of removing these extra units. 
Below we've compared the pros and cons of conventional and system boilers, for you to compare.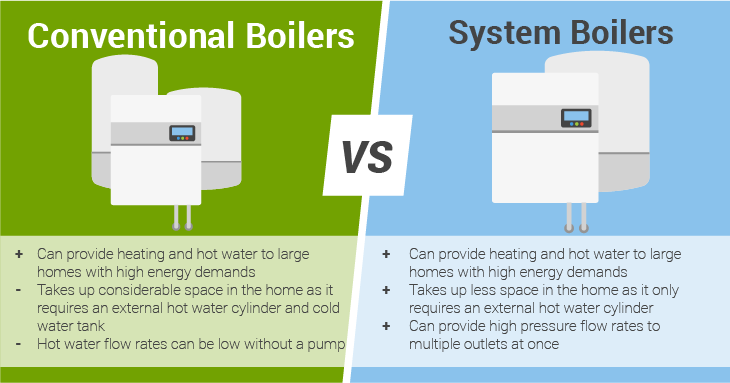 Installing a new boiler type in any home takes careful planning. Each home has its own specifications that will have some bearings on the type of boiler you need and the cost to install. 
For the most accurate and fair prices, and to avoid paying over the odds, its best to consult multiple boiler installers and compare their quotes. GreenMatch can make this process easy by connecting you with up to 3 installers from our trusted network of licensed (Gas Safe and OFTEC registered) heating engineers. 
With multiple quotes from licensed professional installers to choose from, not only do you have the freedom to select the best rates, you also eliminate a range of risks such as poor installations, faulty products, or overpriced services. Get 100% obligation free quotes by clicking the button below to begin!
Quotes from local engineers
Payment by finance available
Save up to £1040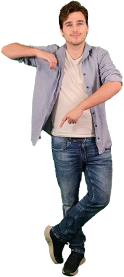 Optimise your home and save the planet
System boiler prices
New system boiler cost typically fall between £580-£2,500, before installation. Below we've broken this range into budget, mid-range and premium brackets. 
| Boiler type | Budget models | Mid-range models | Premium models |
| --- | --- | --- | --- |
| System | £580-£900 | £900-£2,000 | £2,000-£2,500 |
Best system boiler brands
The following list makes up the top 5 boiler brands in the UK for you to compare. Each manufactures highly popular system boilers with something unique to offer. These brands have been selected for their affordable price points, wide range of available output sizes, and overall premium quality. To learn more about specific models and pricing, check out our best system boilers page.
Worcester Bosch System Boilers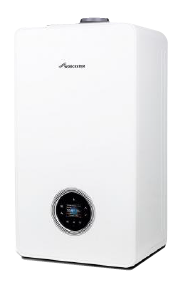 System boiler prices (inc. VAT): £899 – £3,002.96
Trustpilot score: 4.6 out of 5 | 32,970 reviews 
Worcester Bosch is one of the most recognisable and popular brands in the UK, renowned for its high-quality, stylish boiler products.
Bosch's system boiler range includes gas and oil-fuelled models. These boilers come in a wide range of available outputs suited for any-sized home.
Vaillant System Boilers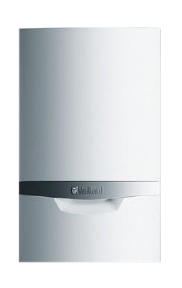 System boiler prices (inc. VAT): £760 – £2,800
Trustpilot score: 4.6  out of 5 | 17,340 reviews
Vaillant is a popular, long-established brand with nearly 150 years of experience manufacturing in the UK. As well as traditional home heating, Vaillant also specialises in low-carbon heating solutions. In 2020, they also achieved Best Buy status from Which? for their entire boiler range.
Vaillant comes with a wide range of available models suited for any sized building, including large homes and commercial buildings.
Ideal System Boilers
Ideal system boiler prices (inc. VAT): £740 – £1,300
Trustpilot score: 4.8 out of 5 | 22,348 reviews
With over 100 years of experience manufacturing in the UK, Ideal has become a well-regarded brand for its affordable prices and high-performing boilers.
Suitable for medium-to-large sized homes, Ideal's system boilers also come with various custom features. These include a high-quality brass system filter to prolong your boiler's life and weather compensation which adjusts the output of the boiler according to indoor and outdoor temperatures. This will save energy and reduce your fuel use. 
Baxi System Boilers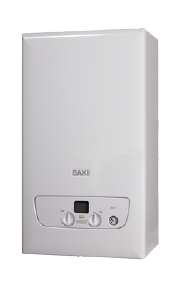 Baxi system boiler prices (inc. VAT): £650 – £1,150
Trustpilot score: 4.5 out of 5 | 46,353 reviews 
Baxi has been manufacturing in the UK since the 1800s and has established itself as a popular, reliable brand in the home heating industry.
Baxi offers great options for those looking for a new system boiler on a budget, with the most competitive prices out of any of the manufacturers we've featured. These system boilers are best suited to medium homes with one bathroom, and come with a standard 7-10 years warranty, thus you can be sure that quality has not been compromised.
Viessmann System Boilers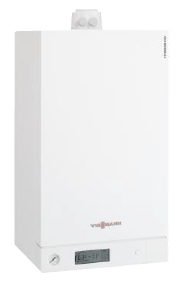 Viessmann system boiler prices (inc. VAT): £1,010 – £1,500
Trustpilot score: 4.4 out of 5 | 3,650 reviews 
Viessmann was only established in the UK in 1989 but has maintained favourable status in the home heating industry.
Viessmann's standard warranty period is between 3-5 years, with chargeable upgrades up to 12 years. Viessmann boilers can provide comfortably for medium-to-large homes and come with a variety of patented features including Viessmann's stainless steel heat exchanger for improved efficiency. 
Remember that the price ranges we provided here at GreenMatch are only estimates of the upfront costs of the boiler itself. Installation will usually cost between £650-£2,500. To ensure that you're not overpaying, it's best to consult multiple installers to learn the best rates in your area. The process of identifying local vetted installers, manually requesting quotes and comparing for the best offer can cost a lot of time, stress and resources. The process of identifying local vetted installers, manually requesting quotes and comparing for the best offer can cost a lot of time, stress and resources.
To save you the time and effort from reaching out to installers, GreenMatch's team is on hand to find the best installers in your area. Fill in our quick and easy form and within 48 hours you'll be contacted by up to 3 installers. From there, they can assess your needs and you can compare their tailor-made quotes. Simply click the button below to begin! 
Quotes from local engineers
Payment by finance available
Save up to £1040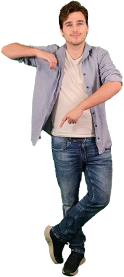 Optimise your home and save the planet
Frequently asked questions