About Ideal
Ideal is a 110 years old British company who has been producing heating solutions and boilers since 1920. They offer services for domestic use or commercial use with a broad range of products from combi boilers to system boilers, with several options to add on for each specific boiler.
What Types of Ideal Boilers Can You Find in the UK?
Combi Boilers
Vogue Combi
This product has a high quality as it is guaranteed up to 10 years. It is quiet to operate and easy to use with a user-friendly control panel. You can, for example, check the pressure by looking at a gauge. It is made in the UK and benefits from a frost protection and flue variants option. You can add to your combi several features that are available on the Ideal website.
Logic+ Combi
This product, also made in the UK, has a 7 years warranty and earned several awards, such as the Product of The Year for 2014 and the Queen's award. Its control panel is easy to handle and offers for example temperature gauge to check the DHW supply.You can add to this combi boiler a room thermostat and a timer as options. It has a compact size made with concealed connections to enable you to fit your boiler in a cupboard.
Logic Combi
This combi boiler is suited for smaller homes and is really easy to install and operate. However, due to its simplicity compared to the Logic + Combi, it benefits from a warranty of 2 years. It suits homes from 24 kWh to 35 kWh. It also earned the Queen's Award for enterprise in innovation in 2013. This model is compacted and can easily fit into a kitchen cupboard. It has a digital control display and benefits from a frost protection.
Logic Code Combi ES
The Logic Code Combi ES benefits from a 2 years warranty and is available for 26 kWh, 33 kWh, and 38 kWh. It is a compact and light product, explicitly made for smaller homes and its DHW flow rate is higher than usual combi boiler, making it a good value for money. With this product you will also save water as the DHW inlet is preheated.
Logic Combi ES
Finally, the basic Combi boiler model produced by Ideal is the Logic Combi ES. It has 2 years warranty and is also designed to fit in smaller places inside your property. It is available for 24 kWh, 30 kWh, and 35 kWh. You can add several options to this model to enhance its efficiency by clicking on this link. As the other Ideal products, this model benefits from a frost protection, has flue variants and an user-friendly control panel.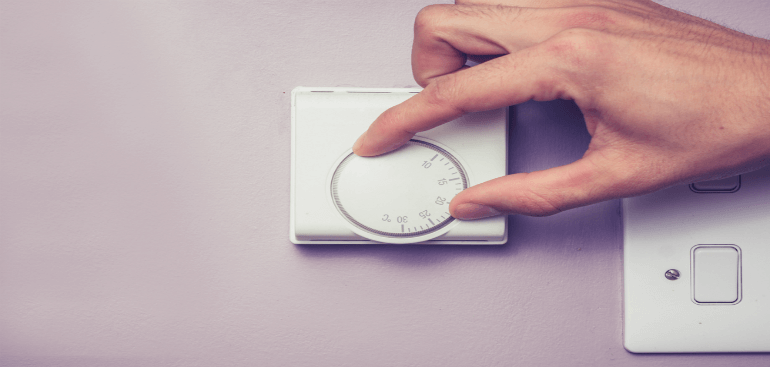 System boilers
Logic System
This range of product is 90% efficient so investing in it will allow you to reduce your energy bills and therefore save some money. It has an excellent value for money, with a 2 years warranty and easy control options. It was crafted to fit basic household needs and fit a wide range of power output: 15 kWh, 18 kWh, 24 kWh, and 35 kWh.
Logic + System
This product is Ideal's flagship, which was chosen by half a million UK homeowners. It benefits from a 7 years warranty on its parts and labour. Its remote options have been enhanced to allow a greater flexibility. It has a digital display and was granted with Ideal's basic options such as a frost protection, a compact size and flue variants.
Vogue System
This product comes with a 10 years warranty, with represents a piece of mind for your household investment. It is quite in operation, as a concealed connection and allow you to benefit from a service display and phone number in case of needs. Its control panel is easy to use and this product is made with reliable components. This product, as its other counterparts, is manufactured in the UK so if you want to buy a reliable product and contribute to UK's employment, here is your investment!
Heat only boilers
Logic + Heat
This model comes with a 7 years warranty and offers a wide choice of flue positions. It fully moderates outputs and has a compact size and easy to handle options on its control panel. It also comes with traditional Ideal characteristics such as a frost protection.
Mexico HE
This type of heat only boilers comes with a 2 years warranty and is available for outputs from 15 kWh to 36 kWh. It is made as a floor-standing model.
Logic Heat
This product has also a 2 years warranty and suits 12 kWh, 15 kWh, 18 kWh, 24 kWh, and 30 kWh. It has a good value for money and you can add several options such as timers and room thermostat. It is also compact and easy to install and use.
Fill in the form in just 1 minute