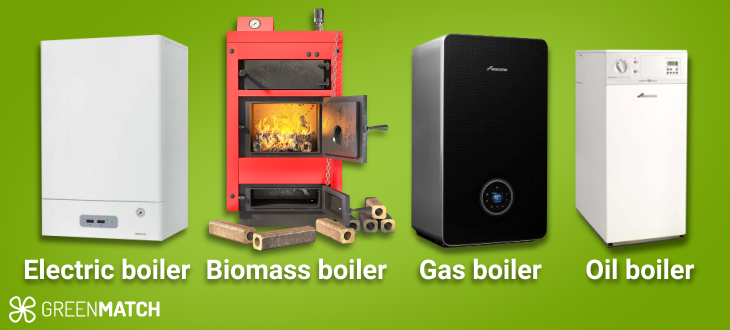 Best gas boilers
Gas boilers are the most common boiler type among homeowners, as the UK undoubtedly has a broad natural gas grid, connected to at least 84% of domestic properties.
Even if you are not connected to the gas grid, many gas boilers are also compatible with liquified petroleum gas (LPG). So, that is another fuel option for you to consider.
Gas is generally more economical than electricity per kilowatt hour (kWh)kWh, however, the energy price cap is subject to change.
The natural gas combustion process produces carbon monoxide (CO). Whilst this odourless and colourless gas can compromise your health, a gas boiler poses a minimal threat to your safety. Actually, in the UK it is required by law to have your gas boiler installed by a Gas Safe Registered installer. Among other reasons, this measure seeks to rule out potential CO leaks. Installing a CO detector is also recommended.
Even though it is not as ecological, studies show that gas is still the cleanest fossil fuel compared to others such as oil. On top of that, many modern condensing gas boilers are ready to run on a 20% hydrogen blend. So in the future, if the National Grid switches to a more sustainable hydrogen gas blend your brand new gas boiler will have no issues adapting. Below we've listed some of the most notable gas boilers:
#1 Worcester Bosch Greenstar 8000 Style combi gas boiler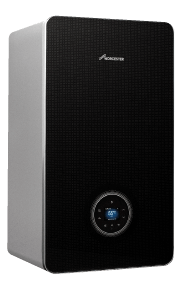 Worcester Bosch's Greenstar range is award-winning, and their 8000 Style combi boiler is no exception. In addition to being a top-quality boiler, you are able to choose between 2 high-gloss colours: black or white.
The Greenstar 8000 Style is available as a system boiler as well as a combi. This series includes boiler models suitable for a wide range of properties: from smaller homes with 1 bathroom to houses with around 20 radiators and more than 2 bathrooms.
Available central heating output: 30kW and 35kW
Available domestic hot water output (only combi boilers): 30kW, 35kW, 40kW, 45kW, and 50kW
LPG compatible: Yes
Efficiency: 94%
Warranty: Up to 12 years warranty
Estimated price (excl. installation): £1,300 – £2,297
#2 ATAG IC Economiser Plus combi gas boiler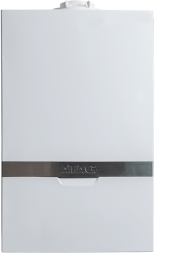 ATAG is known for its reliability, offering some of the longest warranties for its boilers including the IC Economiser Plus. The brand has a lot of support from its customers, scoring 4.8 out of 5 stars from over 4200 reviews,  being the UK's highest-rated boiler brand on Trustpilot.
Available central heating output: 23.2kW and 31.2kW
Available domestic hot water output: 29.8kW, 40.3 kW, and 42.5kW
LPG compatible: Yes
Efficiency: 94%
Warranty: Up to 14 years
Estimated price (excl. installation): £1,950 – £2,160
Best electric boilers
Electric boilers, and specifically electric combi boilers, are a great choice for homeowners who are searching for a small and compact solution. It is also a good substitute for homes that are not connected to the gas grid.
Electric boilers are very energy efficient, as they convert electricity into heat well. However, even though their initial price may be lower, electric boilers can be pricey to operate, as the cost of electricity tends to be higher than the cost of gas. Also, while electricity is often thought to be more sustainable, many energy suppliers produce electricity by burning fossil fuels.
However, to combat these issues it may be possible to generate your electricity from renewable sources, whether that's from installing your own solar panels or through a green energy supplier. By doing this, the benefits of electric boilers can be considered to outnumber the downsides, becoming a great choice for your next best new boiler.
Below we've listed some of the best electric boileroptions on the UK market:
#1 Electric Heating Company Mercury electric combi boiler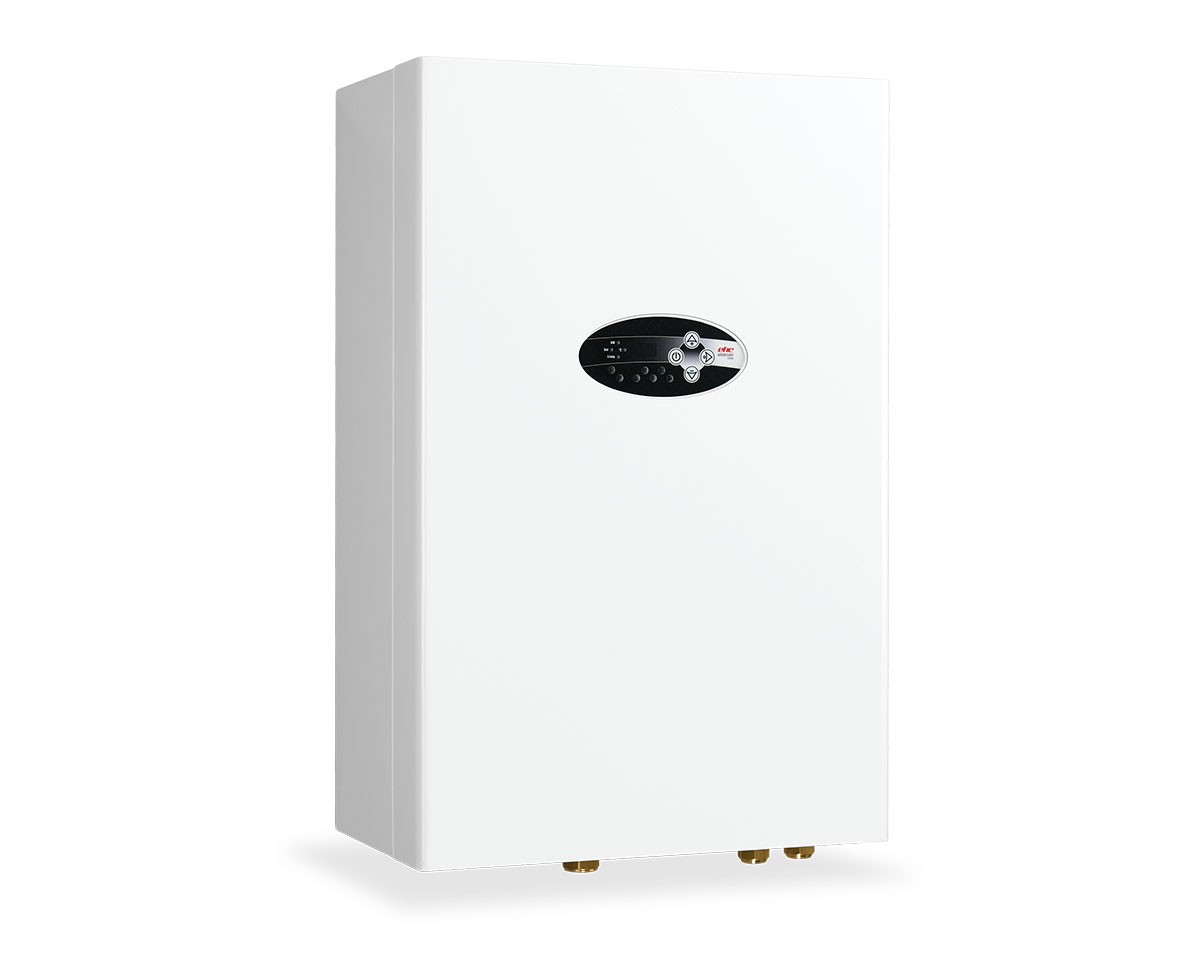 Electric Heating Company is a leading manufacturer of electric boilers and states that its products are designed with eco-friendly heating and hot water solutions in mind.
Electric combi boiler models are compact units capable of providing you with heating and domestic hot water on demand with no need for additional parts (e.g. hot water cylinders). They are best suited for small to medium-sized properties; however, some of the best combi boilers available in the UK market can meet the requirements of large homes.
Available output: 12kW, 14kW, 19kW, and 26kW
Efficiency: 100%
Warranty: Possibility of 5 years guarantee
Estimated price (excl. installation): £1,527 – £1,849
#2 Elnur Mattira system electric boiler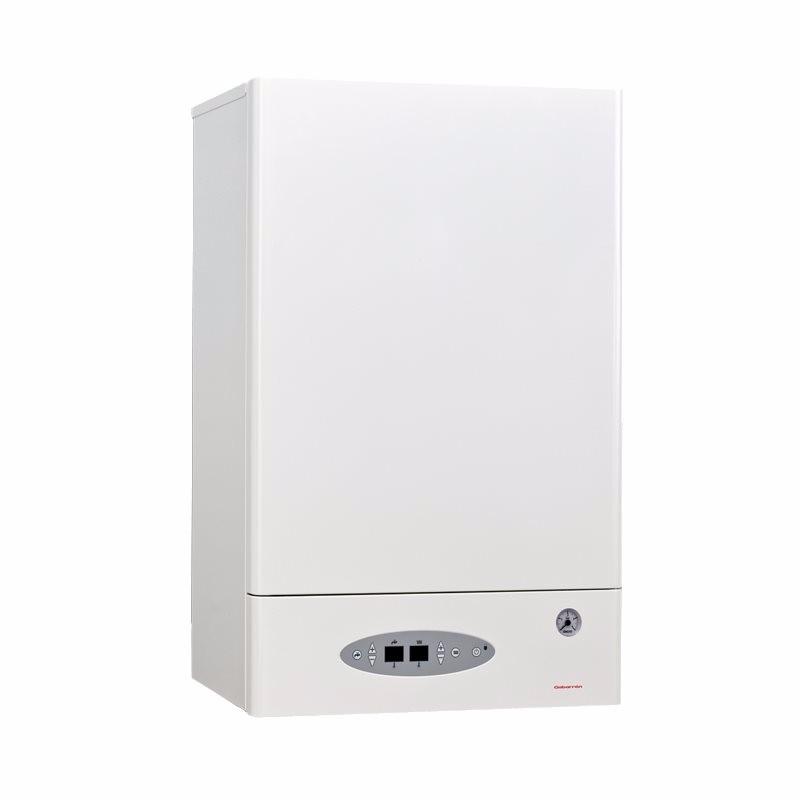 Most electric boilers are combi models, however, if you have a larger home, you might want to consider a system boiler, as they are some of the best boilers for large houses and homes with multiple bathrooms. You should be aware, however, that system boilers must work alongside a hot water storage cylinder in order to meet the higher demands of a larger home. This will require additional space to store.
If you are looking for an electric system boiler, then the Elnur Mattira may be one to consider. Mattira boilers can also be installed in combination with other heating systems such as thermal solar panels and heat pumps.
Available output: 3kW – 15kW
Efficiency: 100%
Warranty: Standard warranty of 2 years. The hot water cylinder can be covered for 5 years.
Estimated price (excl. installation): £1,000 – £1,200
By clicking the link below, GreenMatch is here to help you by offering up to 4 free no-obligation quotes from our network of professional installers within minutes to allow you to save money, gain insight into the market and make an informed final decision to choose the best new boiler for your home.
Quotes from local engineers
Payment by finance available
Save up to £1040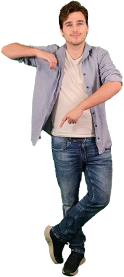 Optimise your home and save the planet
Best oil boilers
If your house has no access to the national gas network, oil can be an alternative fuel option to consider when attempting to choose a new boiler.
Oil-fired boilers require a fuel storage tank that can take up a lot of ground space. As a result, it is not suitable for small houses with limited ground area. Also, you will need to closely monitor the amount of oil you have left in the tank to ensure heating and hot water availability at all times.
Keep in mind that oil-fired boilers also require a burner kit which can cost you extra as it may be sold separately.
Their popularity is declining due to rising oil fired combi boiler prices and environmental concerns. However, if you still deem it to be the most suitable option for your home then below are some of the most efficient models you can consider:
#1 Viessmann Vitorondens 200-T oil system boiler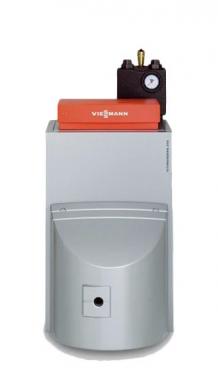 Since the company was founded in 1917, Viessmann has been manufacturing a wide range of different types of boilers and delivering top-quality products. The Vitorondens 200-T is one of their top boilers. As with other system boilers, it will need a hot water storage cylinder to supply your showers and taps with hot water.
Available output: 20.2kW, 24.6kW, 28.9kW, 35.4kW, 42.8kW, and 53.7kW
Efficiency: 97%
Warranty: 7 years
Estimated price (excl. installation): £4,967 – £5,338.37
#2 Worcester Bosch Greenstar Heatslave II oil combi boiler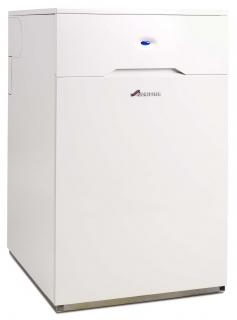 According to Worcester Bosch the Greenstar Heatslave II is the UK's most popular oil combi boiler. It can easily fit under a kitchen unit and is also available in an external model, so you have the freedom to choose which one best suits your home.
Available output: 18kW, 25kW, and 32kW
Efficiency: 90%
Warranty: Up to 7 years
Estimated price (excl. installation): £2,200 – £2,500
Best biomass boilers
Biomass boilers can heat your radiators and provide your home with hot water by burning wood or its derivatives, which are considered renewable types of fuel. Even though wood is considered to be carbon neutral due to carbon recycling, it can still produce carbon monoxide (CO) when burning. Therefore, we found out that you should install a detector nearby to monitor the CO level.
You also need to evaluate space availability, when considering a biomass boiler. You will need plenty of room for the appliance and to store the fuel. Your home will also need to have a high chimney, with a minimum height of 4.5 metres.
What's more, you can now receive £5,000 from the Boiler Upgrade Scheme for installing a biomass boiler (if you meet certain criteria).
If you're interested in getting a new biomass boiler for your home you can check out our top picks below:
#1 Grant Spira wood pellet boiler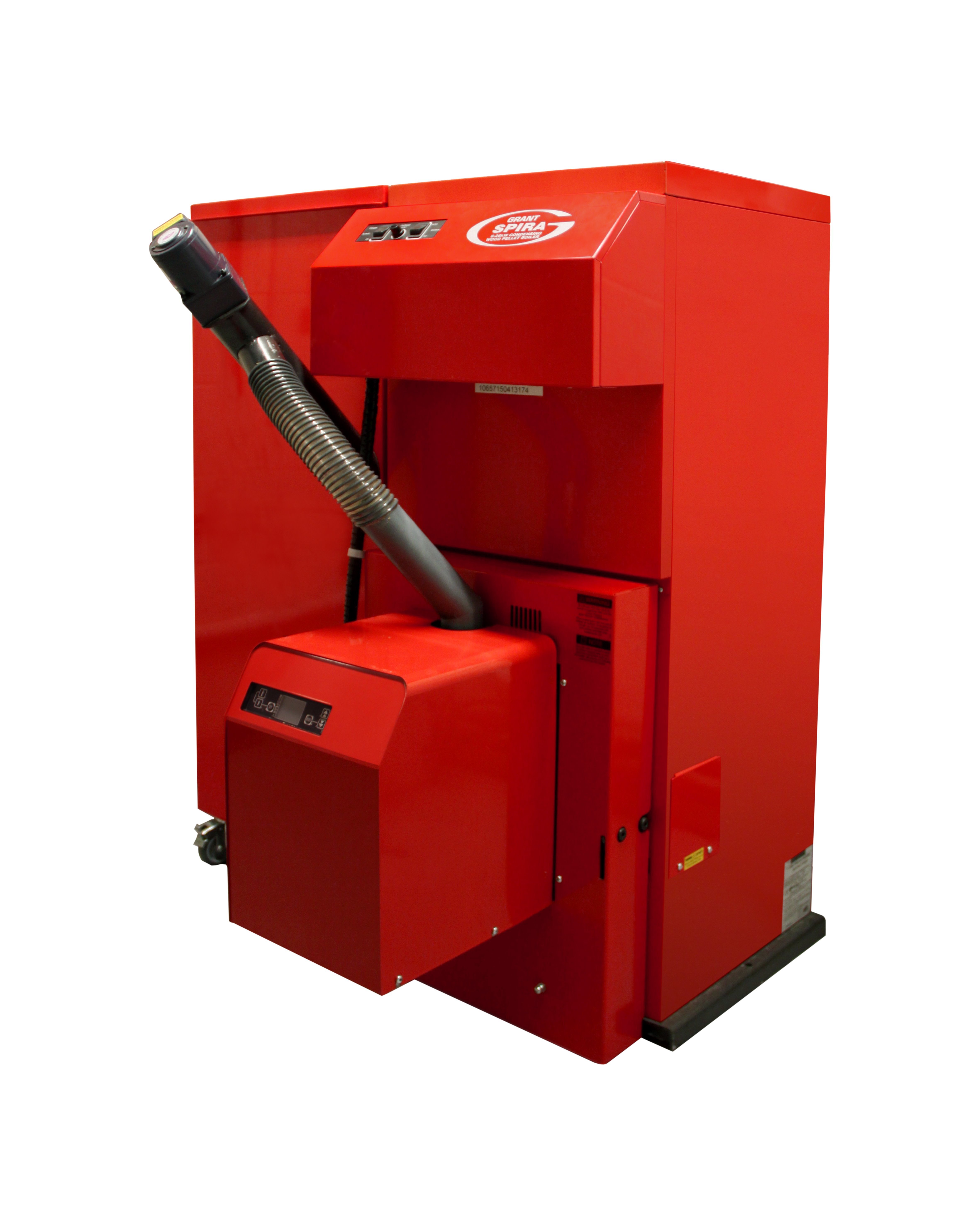 The first boiler on our list is the Spira from Grant. It was awarded "The best renewable energy product" in 2011 when it launched, having one of the highest efficiencies and environmentally friendly outcomes from biomass boilers. It is easy to install with low maintenance and simple to operate since it includes a burner self-cleaning system along with automatic fuel delivery.
Available output: 5kW – 72kW
Efficiency: 97%
Warranty: Up to 5 years when installed by a Grant trained installer
Estimated price (excl. installation): £7,800 – £12,500
#2 Froling T4e pellet and wood chip boiler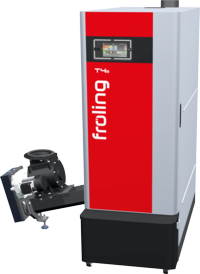 Our next choice for biomass boilers is the Froling T4e. This boiler can burn both wood chips and pellets due to its intelligent fully-automatic system, ensuring a high level of energy efficiency (up to 93.7%) while also allowing for low emissions. In addition, thanks to its modular design and compact dimensions it is particularly easy to install.
Available output: The range includes models with output ratings ranging from 20kW up to 250kW
Efficiency: 93.7%
Warranty: Up to 5 years
Estimated price (excl. installation): £8,000 – £14,000
These are the best gas, electric, oil, and biomass boilers on the market, but in order to find the best new boiler for your home GreenMatch offers you up to 4 completely free and tailored quotes to help you avoid settling for the first option presented to you and potentially overpaying for a product or service. Our quotes also allow you to avoid missing out on deals or better-suited options from other companies. Sign up by clicking the link below:
Quotes from local engineers
Payment by finance available
Save up to £1040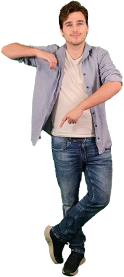 Optimise your home and save the planet