Windows Northern Ireland: Find Installers Near You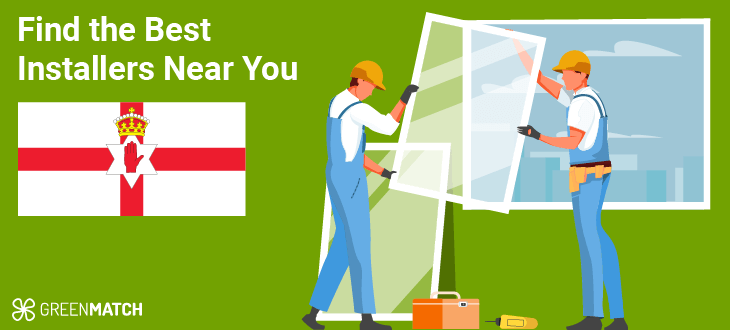 Are you tired of endlessly scouring the internet, trying to find the perfect window installers in Northern Ireland? The process can be time-consuming, leaving you frustrated and uncertain about making the right choice. But fear not! We have a solution to save you from all the hassle and stress. And the best knowledge you need to make an informed decision which will be discussed in detail in this article. 
Introducing GreenMatch, your ultimate resource for finding the perfect window installer in Northern Ireland. With our service, you can say goodbye to endless hours of research and instead focus on what truly matters – getting the best window installation at the best price.
GreenMatch takes the guesswork out of the equation by providing you with multiple quotes from trusted and reliable window installers in your area. Why waste  your time scouring numerous websites and contacting countless installers when you can have the top 3 quotes delivered straight to you within 48 hours? 
Not only is our service fast and efficient, but it's also completely free! You don't have to worry about any hidden fees or obligations. We believe in transparency and providing you with the information you need to make an informed decision. By comparing prices and options, you can ensure you get the best deal possible. So, click the button below to get started and receive up to 3 quotes in no time. 
Get Free New Windows Quotes
Fill in the form in less than a minute.
Double glazed windows Northern Ireland
When it comes to enhancing the comfort, energy efficiency, and security of your home in Northern Ireland, there's a solution that ticks all the boxes—double glazed windows. With its advanced insulation properties, double glazing is popular for homeowners seeking to upgrade their windows. Let's see why double glazed windows can make a smart investment for your home.
Energy efficient windows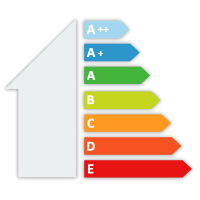 One of the significant advantages of double glazed windows is their energy efficiency. These windows consist of two glass panes with a sealed air or gas-filled space in between, acting as a thermal barrier. This design significantly reduces heat transfer, making it easier to maintain a comfortable temperature indoors regardless of the weather outside.
For those seeking even higher insulation levels, triple glazing is an option worth considering. Triple-glazed windows incorporate three glass panes, further improving energy efficiency and reducing heat loss. This additional layer enhances thermal performance, making your home cosier and reducing your reliance on heating systems.
Lower energy bills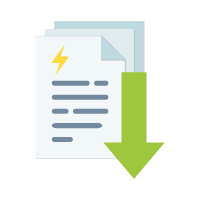 The energy efficiency of double glazed windows directly translates to lower energy bills. By minimising heat transfer, these windows help maintain a stable indoor temperature throughout the year.
Double glazing in colder months prevents heat from escaping, while it keeps the heat outside during warmer months. As a result, your heating and cooling systems won't have to work as hard to maintain a comfortable environment, leading to reduced energy consumption and cost savings.
Increased Security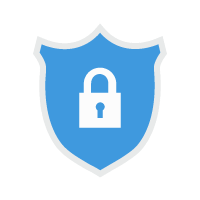 Another significant advantage of double glazed windows is their enhanced security features compared to single-glazed alternatives. The multiple layers of glass and sturdy frame construction make it much harder for intruders to break in. Double glazing acts as a deterrent, adding extra protection to your home and providing peace of mind for you and your family.
With numerous benefits ranging from energy efficiency and lower energy bills to increased security, double glazed windows are an ideal investment for Northern Irish homeowners. If you're considering upgrading your windows, it's time to take action.
To get started, GreenMatch offers a convenient and efficient solution to find the best double glazing options for your home. By requesting quotes through GreenMatch, you'll be connected with trusted suppliers who will provide competitive prices and expert guidance on double glazing costs and installation.
Take advantage of the opportunity to enhance your home's energy efficiency, security, and savings. Click the button below to request your free quotes today.
Get Free New Windows Quotes
Fill in the form in less than a minute.
Double glazing prices Northern Ireland
Understanding the cost of double glazing can be a crucial factor in your decision-making process. Let's take a look at the informative breakdown of double glazing prices for different window types and glass options. 
Double Glazing Prices: Window Types
We have compiled a comprehensive table below to give you an idea of the price range for different window types. These approximate prices may vary depending on window size, material, and additional features.
uPVC double glazing costs
uPVC windows style
Price range
Casement 
£200 – £710
Sash
£300 – £1,065
Tilt & Turn 
£250 – £890
Bay (3 panels)
£1,190 – £1,725
*Estimates based on 900 x 1200mm single window units
Double Glazing Prices: Glass Types
The type of glass you choose for your double glazing can also affect the overall cost. Different glass options offer varying levels of thermal efficiency, noise reduction, and security. Here's a breakdown of the price range for various glass types:
Double Glazing Prices: Glass Types
Glass Type
Price Range per Square Metre
Low-E Glass
£75 – £100
Argon-Filled Glass
£80 – £120
Self-Cleaning Glass
£90 – £150
Soundproof Glass
£100 – £200
Triple Glazing
£150 – £250
Now that you understand the price range for different window types and glass options, it's time to take the next step towards upgrading your windows. GreenMatch is here to help you find the best double glazing solutions at competitive prices.
By requesting a quote through GreenMatch, you'll gain access to a network of trusted suppliers who will provide you with personalised quotes tailored to your needs. Their expertise and guidance will ensure you make an informed decision while considering double glazing cost, energy efficiency, and other important factors. Click the button below to request your 3 free quotes from GreenMatch today.
Get Free New Windows Quotes
Fill in the form in less than a minute.
Double glazing companies Northern Ireland
With countless companies to choose from, it can be overwhelming to find the most reputable and reliable options. Here are the top three double glazing companies in Northern Ireland.

1. Northern Windows Ltd.
Northern Windows Ltd offers its professional services throughout Orange County, NY, Rockland County, NY; Sullivan County, NY; Bergen County, NJ; Sussex County, NJ; the Hudson Valley in New York; and surrounding areas in Ireland. 
They are pleased to announce their partnership with Greensky to provide financing options for their valued clients. Take advantage of their financing program and enjoy the benefit of no interest if the full payment is made within 18 months.
With a dedication to quality and customer satisfaction, they offer a wide range of double glazing products, including aluminium windows, uPVC windows, and doors. Their expertise lies in providing tailored solutions that meet each customer's unique requirements.
Key Features and Services:
High-quality aluminium and uPVC windows and doors
Variety of styles, designs, and finishes to suit different architectural aesthetics
Professional installation services by skilled technicians
Excellent customer support and after-sales service

2. Turkington
Turkington Windows, a division of Turkington Holdings established in 1951, emerged in 1982 as a distinguished provider and installer of windows and doors catering to the residential sector. Strategically situated in Lisburn and Portadown, their offices and showrooms are conveniently positioned to offer comprehensive window, door, and conservatory solutions throughout Belfast, Northern Ireland, the wider Dublin region, and the counties of Monaghan, Meath, and Louth counties.
They provide high-performance aluminium windows and doors with sleek design, durability, and energy efficiency. They strive to exceed customer expectations by focusing on precision engineering and cutting-edge technology.
Key Features and Services:
Premium-grade aluminium windows and doors
Contemporary designs and customisable options
Advanced thermal insulation for improved energy efficiency
Strong emphasis on product quality and longevity
3. Smart Homes NI

Smart Homes NI is the premier double glazing company in Northern Ireland that has attained Eco status. Their products not only excel in global thermal efficiency standards (A++) but have also demonstrated environmental friendliness for over two decades. With their commitment to providing exceptional service, they have selectively collaborated with one or two finance companies operating in Northern Ireland, specialising in home improvement financing. 
Their preferred partner offers a competitive annual percentage rate (APR) of 10.9%, ensuring favourable financing options for their valued customers. Like reputable institutions such as RateSetter and Tesco Bank, they enable borrowers to access loans of £5,000, with a repayment period of 5 years resulting in a monthly instalment of £89. For 5 years, the total repayment amount reaches £5,359. 
Additionally, Tesco Bank also offers a loan structure where borrowers can borrow £5,000, repayable over 5 years with a monthly instalment of £90, resulting in a total repayment amount of £5,450. It is important to note that these personal loans are specifically tailored for home improvements, and both companies can offer a 0% interest rate if the loan is repaid within the first year. 
They offer a comprehensive range of double glazing products, including doors, conservatories and uPVC windows. Smart Home NI takes pride in delivering high-quality solutions that enhance both the appearance and functionality of customers' homes.
Key Features and Services:
uPVC windows, doors, and conservatories of various styles and designs
Energy-efficient solutions for reduced heat loss and lower energy bills
Skilled craftsmanship and attention to detail
Personalised customer service and expert advice
Reliable installation and comprehensive after-sales support
Double glazing grants in Northern Ireland
Investing in double glazing for your home in Northern Ireland improves energy efficiency and comfort and contributes to a more sustainable future. Various grants and funding options are available to support homeowners in their efforts to make energy-efficient upgrades. These specific grants in Northern Ireland aimed at promoting double glazing and sustainable home improvements. By exploring these funding opportunities, you can make your double glazing project more affordable and environmentally friendly.
1. Grant for Energy Company Obligation (April 2022 to March 2026)
Energy providers that have joined the program are required to support improvements to homes' energy efficiency under Ofgem's Energy Company Obligation, often known as ECO4. The Home Heating Cost Reduction Obligation (HHCRO), a part of ECO4, mandates that they encourage energy-saving solutions like double glazing or boiler upgrades.
The government may provide free double glazing to underprivileged backgrounds by collaborating with the major energy suppliers. Future plans of the government call for the inclusion of smaller energy providers. People who belong to the Warm Home Discount Scheme's core group or who get at least one of the following benefits are qualified to apply:
Universal Credit
Housing benefit
Tax Credits (Child Tax Credits and Working Tax Credits)
Pension Guarantee Credit
Pension credit saving credit
Income-related Employment and Support Allowance (ESA)
Income-based Jobseeker's Allowance (JSA)
Income Support
Child Benefit
It would help to speak with your energy provider because some have their own requirements. Still, you may also see if you qualify for Energy Company Obligation funding here.
2. Affordable Warmth Scheme in Northern Ireland
The program gives energy payments to homeowners who qualify for home upgrades, including loft insulation and cavity wall insulation.
Since 2014, the Affordable Warmth Scheme has offered £7,500 toward energy-efficiency upgrades in an effort to shield low-income houses in Northern Ireland from fuel poverty. Some of these plans include a new boiler, boiler repairs, or a new central heating system. In Northern Ireland, window replacement is also covered.
Replacement windows Northern Ireland: compare quotes
Obtaining multiple quotes allows you to compare prices from different installers, ensuring you get the most competitive offer for your replacement windows. Each installer may provide unique insights and recommendations based on your specific requirements. It will give you a comprehensive understanding of the available options, customisation possibilities, and additional services each installer offers.
However, the days of scouring the internet and wasting time searching for installers are over. At GreenMatch, we specialise in connecting homeowners with professional window installers who are experienced in providing the best solutions for replacement windows. We work with a network of trusted installers who have been carefully selected for their expertise and reliability. Using our service, you can be confident that the installers you connect with have a proven track record in delivering quality workmanship and customer satisfaction.
GreenMatch provides you with up to 3 quotes from reliable installers within a matter of minutes. No more wasting time searching through countless websites or making endless phone calls. We streamline the process to save you time and effort. Our service is free, and you are not obligated to accept any of the quotes you receive. We believe in giving homeowners the freedom to choose the best option that suits their needs and budget.
So, find the best window fitters in your area today, click the button below to get started.
Get Free New Windows Quotes
Fill in the form in less than a minute.
Frequently asked questions