Aluminium Windows: A Complete Buying Guide UK 2023
Aluminium Windows in the UK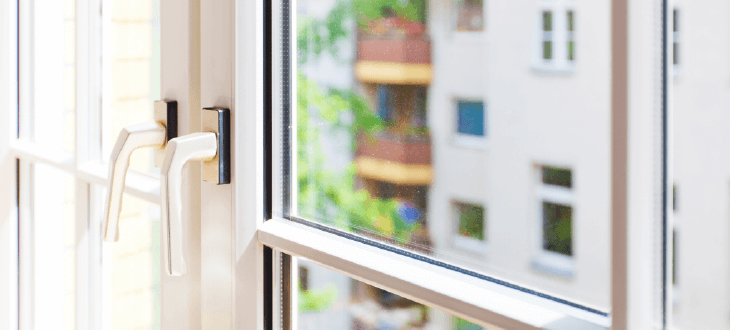 Aluminium windows in the UK will give your home a modern look and provide you with plenty of sunlight, letting you enjoy your view. Aluminium windows can be one of the best options for you and your home.
These windows are sleek, modern, and durable. Once installed, they are long-lasting and low maintenance. And after you're finally done with them, they can even be recycled.
In this article we will provide you with all the information you need before making the decision to install getting aluminium windows, this includes the pros and cons of aluminium windows and who the biggest installers on the market are.
If you are interested in getting aluminium windows, do not hesitate and start the process today. We can put you in contact with up to 4 window installers, they will give you their best deals and you get to pick the one that best suits you. This service is completely free and with no obligation. 
Simply click the button below to get started. 
Quotes from local engineers
Payment by finance available
Save up to £170 per year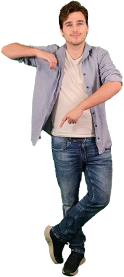 Optimise your home and save the planet
Are aluminium windows a good idea?
Windows are one of the central points of your home, it is what you use to see the world outside when you enjoy the safety of your own home. 
As with many other parts of the house, windows can come in many different materials, sizes and even colours. For aluminium windows, you can choose windows with only aluminium or composite windows, which have both aluminium and timber. 
Aluminium windows come with many advantages but even the best aluminium windows have a few disadvantages that are worth considering when investing in new windows of this type. 
Long lifespan
Lightweight
Durability
Low maintenance
Recyclable
What is the disadvantage of aluminium windows?
Aluminium windows are a great option for your home, but as with everything else, it also has some disadvantages. You can read about the main disadvantages below. 
Corrosion: As aluminium is a metal it falls short on the issue of corrosion. Corrosion happens when the metal is exposed to salt in either air or water. The corrosion is especially a problem if you live near the sea. If your home is not located near the sea the issue of corrosion is a minor issue. 
Condensation: Aluminium windows are more vulnerable to condensate than other types of windows. This is due to how the metal reacts to heat and cold. Condensation can be the cause of fungi. This can further lead to health issues.    
Aluminium windows: Advantages
Even though aluminium windows have some disadvantages, the advantages of this window type should outweigh the disadvantages.
Long lifespan: Aluminium windows are a type of window with a long lifespan. On average, aluminium windows will last up to 30-40 years. With this long-lasting material, you can be sure that an investment in aluminium windows will be an asset to your home.
Lightweight: Aluminium is one of the most lightweight materials. The light weight makes it very versatile, so you can customise it to fit into different configurations. Aluminium windows have a very slim profile because of their light weight, making the frame less visible. 
Durability: Since the metal is very durable, this is also applicable to aluminium windows. Even though the material is very lightweight, it can still withstand a lot. The durability is part of why aluminium windows have a long lifespan. 
Low maintenance: Unlike wooden windows, aluminium windows do not need much maintenance. You may need to rinse them off once in a while, but other than that, not much else is needed. There's a wide variety of coloured aluminium windows available, so no need to find a paintbrush. If you pick an anodized or baked-on finish, you won't ever have to repaint the windows.   
Recyclable: Aluminium window frames are 100% recyclable. After use, the material can be melted down and used in other products. 
We have compiled a list of the Best Aluminium Windows, so you can make the best choice. All of which boast the advantages listed above. 
If you want to experience the advantages of aluminium windows, let us help you find the best installer in your area. To get the best deal you should always compare multiple quotes. 
We will find up to 4 installers that each will provide you with a quote. By comparing quotes you will make sure not to spend extra pounds on the installation and be able to pick the one quote that fits your needs. This service is completely free and with no obligation.
Quotes from local engineers
Payment by finance available
Save up to £170 per year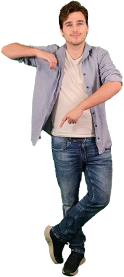 Optimise your home and save the planet
Are aluminium windows better than uPVC?
Before comparing aluminium windows with uPVC, it is important to know: what are uPVC windows?
Aluminium and uPVC windows have a lot of the same benefits, this is why they are often compared. While they do share a lot, the cost of aluminium windows vs UPVC is an area where they differ. 
While the uPVC windows can be cheaper, aluminium windows are considered to be more durable due to their strength, resistance to weathering, and long-lasting finishes. Picture windows in the UK can benefit from aluminium due to how thin the frames can be.
Both types of windows are very durable, though the aluminium windows can have some difficulties with corrosion. Neither one needs any significant maintenance, and with the great variety in colours and finishes, you should be able to find something that can fit your home.
What is beneficial about both kinds of windows is that they come in many different styles, including the popular casement window design. You can choose between various window styles including aluminium bay windows, sash windows, and aluminium flush casement windows. You can find more information on whether your home is suited for aluminium or uPVC casement windows in our article "What is a casement window".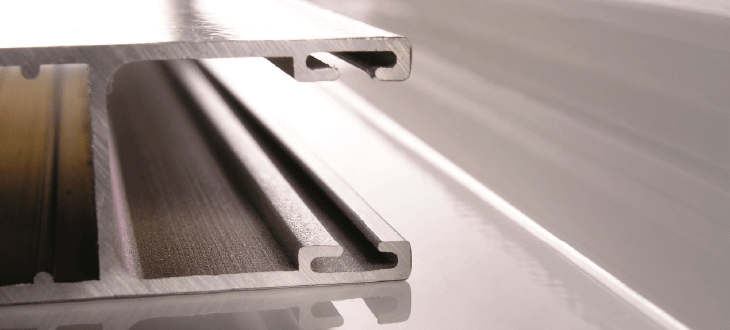 Are uPVC or aluminium windows cheaper?
On average uPVC windows cost in the UK will be cheaper than aluminium windows (although there are cheap aluminium window options that can be fairly competitive). The difference in price will depend on the type of window, with picture windows and aluminium casement windows often being the cheapest, and whether it comes with double glazing or not. 
We will always recommend that you get double glazed windows. Double glazing ensures better insulation and a higher energy efficiency in your home. 
In the graph below you can see the average aluminium windows cost vs uPVC, for windows with double glazing.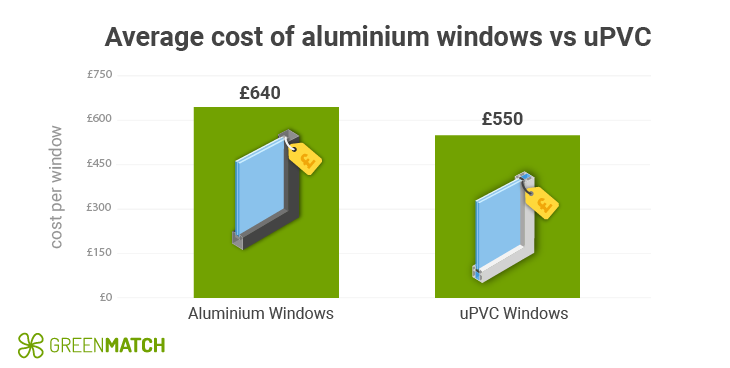 Who installs aluminium glazed windows?
Installation of aluminium double glazed windows has the same process as the installation of other types of windows. And as with other types of window installation there are many different kinds of companies that can do the fitting.
The companies include nationwide companies, smaller regional companies and even smaller local companies. Each type has its own advantages and disadvantages depending on what you need from your window installer.
 Which is the best brand for aluminium windows?
To find the best brand or installer, it is not only the aluminium windows price you should consider – you also want to make sure that the windows are of excellent quality so they will last you a long time.
The market for aluminium glazed windows in the UK is big and there are many brands to choose from. Among the most popular and best-reviewed national brands, you will find Everest and Anglian. These two brands are often considered to be premium window companies in the UK.    
Internationally known and used brands like Reynaers, Schuco, Kawneer, or AlUK are also very present and used in the UK. When choosing new windows for your property, it's good to know that you can have the windows made by a wide variety of companies, and have them delivered by local suppliers.
Get the best aluminium window prices
Whether you choose a big national brand or a local installer to fit your new aluminium windows you should always get more than one quote before you make a decision. 
With more quotes you will be able to compare the deals from the different companies and make sure that you don't pay too much for your new aluminium windows –  comparing quotes can lead to you saving a lot of money.
Collecting quotes from different installers can take up a lot of work and you can end up using days on it, resulting in a delay in your project.
By using our service we can save you time and effort. In just a few short, quick steps we can put you in contact with up to 4 professional window installers that will provide you with quotes. You'll be able to compare them side by side and then pick the one that fits your needs.
This service is free and with no obligation to start simply click the button below.
Quotes from local engineers
Payment by finance available
Save up to £170 per year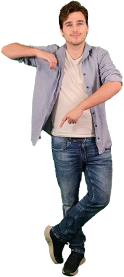 Optimise your home and save the planet
Frequently Asked Questions