Casement Window – A Complete Guide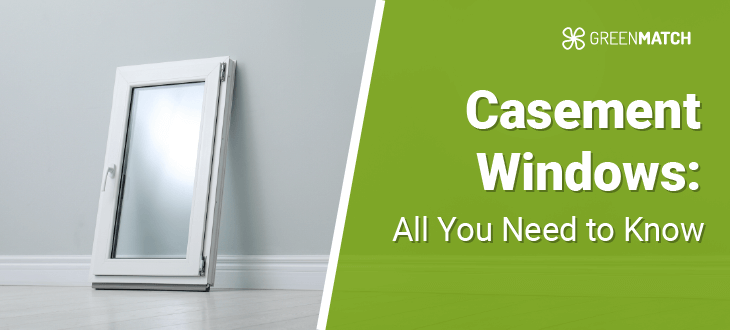 Stylish, secure, and functional: there's a lot to love about casement windows. Casements are available in a range of materials to suit most sizes, with any budget, and in any style. That's why they remain one of the most popular types of windows in the UK today. 
With GreenMatch, finding a new casement window replacement is so much easier than going it alone. After you fill in the form, linked below, we'll use your details to match you with up to 4 local window companies near you, based in and around your local area. 
With multiple installation quotes, you can objectively compare until you're sure you've found the best deal. Perhaps the best part is that all of our quotes are free, and you are under no obligation to accept any of the quotes you receive from us. 
Simply click the link below to begin! 
Quotes from local engineers
Payment by finance available
Save up to £170 per year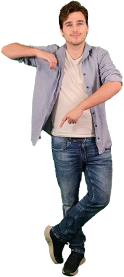 Optimise your home and save the planet
Everything you need to know about casement windows
In this article, we'll take you through all there is to know about these types of windows- their benefits, potential downsides, and associated costs. 
What is a casement window?
What is a casement window? A casement window is attached to its frame by one (or more than one) side-mounted hinge. This allows them to swing open entirely in the same way a door would. They also come available as tilt-and-turn windows. 
Casements will almost always open outwards, using a small mechanical crank positioned opposite to the hinge, or they can be pushed open using a handle. In any case, a crank, or handle, usually also functions as a latching mechanism, locking the window shut or securing it in place when open. 
Casement windows allow plenty of ventilation and natural light to enter your home, while providing unobstructed views when open. They are also one of the most energy-efficient options out there since they provide an airtight and waterproof seal on all four sides. 
Casement window styles
Casements are easily recognisable by their side-mounted hinges and the ability to open them fully outwards. Whether it's an aluminium or a uPVC casement window, there are various styles and types you can choose from. 
There are also some customisable options that could apply to any style of window. For example, you might want a specific glazing pattern or install some flush casement windows, where the window closes in line with the frame.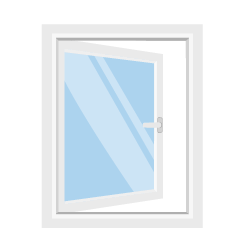 Single casement
This type is meant for standard-size single-window frames and is probably the most common type of casement for its simple design and ease of use. Depending on the size of the frame, there may also be glass panels within it that are usually separated by wooden strips. 
Double casement
Also known as 'French windows', these windows have two sashes that open in the centre, a lot like French doors. These windows offer a wide, open view since there is no centre stile that would otherwise obstruct your view. 
Push-out casement
Push-out casements are characterised by their handles, which can be used to open the window and secure it in place by hand. While most other types will use a crank mechanism, a push-out handle is more basic, but still charming and can fit in more minimal, traditional design spaces.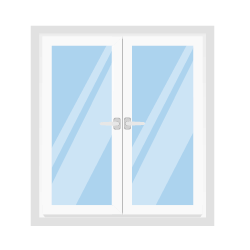 Push-out double casement
This window combines a double 'French' casement and a push-out casement window. That is, with two sashes that are pushed open from the middle of the window to offer unobstructed views, with lots of ventilation and natural light. 
In-swing casement
These are just the same as any other type of casement in that they are hinged to the frame from the side, but they open inwards. They are good options if there's something right outside the window that would block it from opening fully, like hanging plants or exterior blinds. 
Considering a windows replacement but still unsure where to start? Click the button below to be matched with up to 4 local window installers. With their tailormade quotes, you can find the best deal for window replacement in your area. All of our quotes come free with no obligation. 
Quotes from local engineers
Payment by finance available
Save up to £170 per year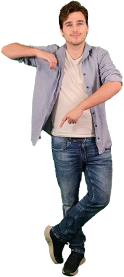 Optimise your home and save the planet
What is the difference between casements and other windows?
Casement windows have some key differences that distinguish them from other windows.
Casement vs Awning windows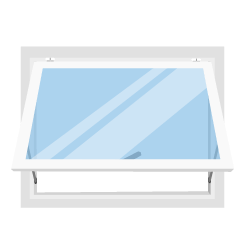 Casement and awning windows are actually very similar in that they open fully outwards, but they are not identical. The key difference is where they are hinged. Casements are hinged from the side, whereas awning windows are hinged from the top, and open outwards from the bottom. 
Casement windows are more likely to be found in window frames where the height is greater than the width. Awning windows are specifically meant for windows that are wider than they are tall. One advantage to awning windows is that they won't let in as much wind and rain because they open on a slant.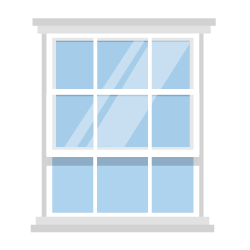 Casement vs Sash windows 
Sash windows open by sliding one panel (a sash) across the other. Because of how they operate, only one window can be open at one time, meaning you'll get less light and ventilation than with a casement. 
Traditional sash windows may also not be as efficient as casements without any latch or weather-tight seal, that you'd typically find with a casement. With that being said, modern sash windows can also be highly energy efficient.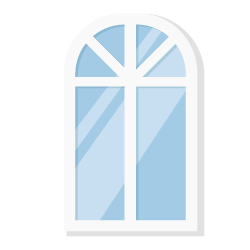 Casement vs Fixed windows 
The difference between fixed, or 'picture windows', and casements is that fixed windows are unopenable. Fixed windows come in various styles, such as an arch with a rounded top. 
Often, fixed windows are paired with one, or more, casements so more ventilation can enter a room. In a bay set-up, for example, the middle window might be fixed with two casements flanked on either side. 
Casement vs Jalousie windows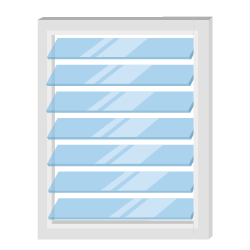 Jalousie windows are fairly unique among other window types in that they consist of glass slats across the frame and operate like blinds. 
Because of their distinctiveness, jalousie windows can become the focal point of a home's design. However, they are not as secure as casements with a single, durable glass panel. Whereas, smaller slats are more easily broken. 
Jalousie slats are also less energy efficient when shut, letting more cold air into the home. This is unlike a casement that is sealed tight when close, and weatherproof. 
Casement window advantages and disadvantages
Before deciding to install new casement windows, it's good to be sure that they will improve your home by weighing up their pros and cons. Luckily, we've listed some of these below! 
What are the advantages of casement windows?
Some of the main advantages to installing casement windows include: 
Extra ventilation | Casements really are the best option for providing the most potential ventilation. This is because they open outwards, as far as possible. This can allow a substantial breeze into your home. 
What's more, open casement windows actively catch the outside air and funnel it into your home. 
Energy efficiency | With casement windows, warm air is kept from escaping through the window frame, just as outside air is prevented from entering. This is because, when closed, casement windows create an air-tight, weatherproof seal on all four sides. 
Compared to sash windows, for example, energy efficiency is less of a guarantee since sash windows include in-built rails, which creates more space for heat to escape. 
Extra security | Casement windows are one of the most secure options for windows you can find. Once a casement window is closed, it's sealed shut with no way of opening it from the outside. This makes it much harder for break-ins, thereby, increasing the security of your home. 
For even more security, you can have a lock put on your casement window quite easily. 
To learn what new casement windows can do for your home, we recommend you consult a professional installer who can assess your home and offer you a quote for installation based on your home's specifications. 
You can leave it to GreenMatch to connect you with multiple installers whose rates you can compare to find the best deal. Start by filling out our quick and easy form, linked below! 
What are the disadvantages of casement windows?
On the other hand, some of the disadvantages that come with new casement windows include:
Size Limitations | Casements can be limited by the size of the frame that can fit them as most won't exceed 170cm in height. Casements must support a large amount of glass while being able to swing outwards. Therefore, they must keep to a lightweight. 
Vulnerable to damage | Because they swing outwards, casement can easily catch strong winds and rain. Not only will this enter your home, but stormy weather can also risk breaking your window or causing damage. You can protect your windows with some extra hardware, but this can be expensive. 
Difficult to install and repair | With more mechanical parts than what usually comes with other window types, casements can require some extra specialist labour to be installed. These components, such as a crank or a latch, might also be more difficult and expensive to replace. 
Casement window price by size
Casement windows tend to cost between £150 – £825, excluding installation costs. Casement window prices vary according to the type of casement you would like, the size of the window, and the material of the frame. Typically, you can choose between uPVC, aluminium, or timber casement windows.
For example, when it comes to aluminium windows vs uPVC in the UK, aluminium casement windows will tend to cost more. The most expensive material is timber, which might cost as much as 50% more than uPVC windows. Certain styles, such as timber flush casement windows will cost even more given the sought-after design.
Below are cost estimates for a single casement and double casement of various sizes, before installation. 
uPVC casement window costs
Size of Window
Type
Price per window
600 x 900mm
Fixed
£150 – £200
900 x 1200mm
Fixed
£200 – £250
1400 x 1400mm
Fixed
£250 – £300
600 x 900mm
Single casement 
£160 – £400
900 x 1200mm
Single casement 
£200 – £430
1400 x 1400mm
Single casement 
£230 – £500
600 x 900mm
Double casement 
£300- £660
900 x 1200mm
Double casement 
£330  – £710
1400 x 1400mm
Double casement 
£390 – £825
The best way to learn the final total costs for new casement windows, including installation, is to consult professional windows installers and receive their tailored quotes. 
Get the best casement window prices
Are you looking for a casement window replacement? To find the best prices for installation we recommend comparing multiple installer quotes to find what the best installation deals are in your region. However, searching for multiple trustworthy installers that offer fair and accurate quotes can be a challenge that takes up hours of your time. 
With GreenMatch, this extra time and effort can be saved. After filling in a few quick details in our quotes form in a matter of minutes, our dedicated team will find up to 4 of the best installers for the job from our wide network. We will only connect you with installers based in your area, so you can take advantage of the best local rates. 
All our quotes come completely free and without obligation. Just the best professional quotes for you to compare and choose from. 
Get started today by clicking the button below! 
Quotes from local engineers
Payment by finance available
Save up to £170 per year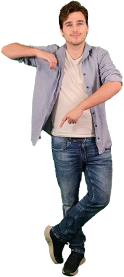 Optimise your home and save the planet
Frequently Asked Questions